Imagine the best-ever Harry Potter wedding, one so magical JK Rowling would cry... and that's basically the HP-themed wedding Cassie and Lewis Byrom had just recently. Truly, no one else should even try to have a Harry Potter wedding after this, because no other even will ever come close.
---
1

The Location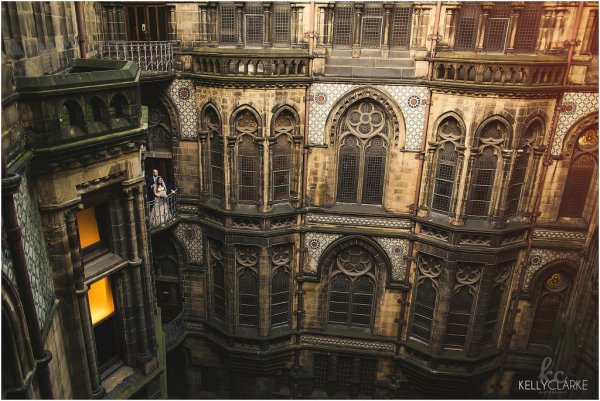 It's not Hogwarts but it's close.
2

The Decorations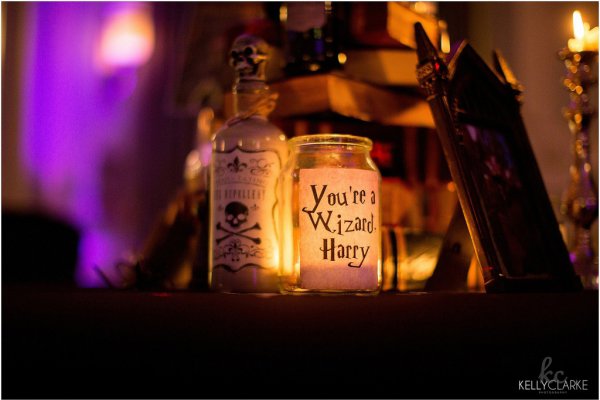 These are just so pretty when lit... or I'll bet even when they're not.
---
3

Her Shoes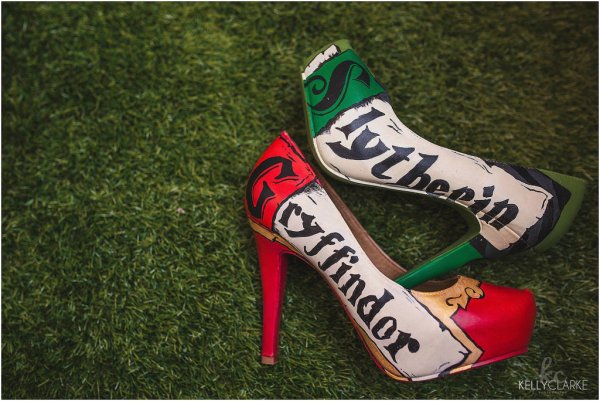 I love these pumps, each decorated with the bride and groom's houses.
---
4

Her Mani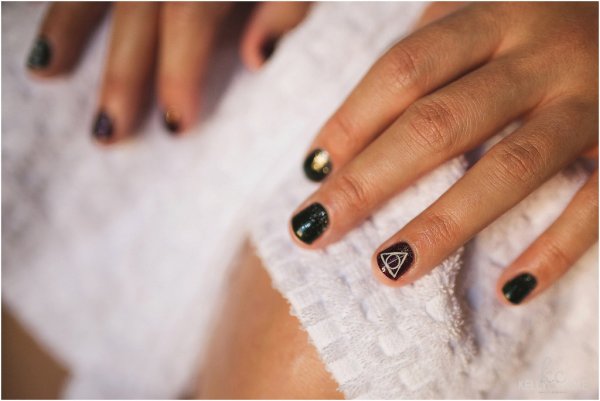 I mean, seriously... perfect!
---
5

More Decor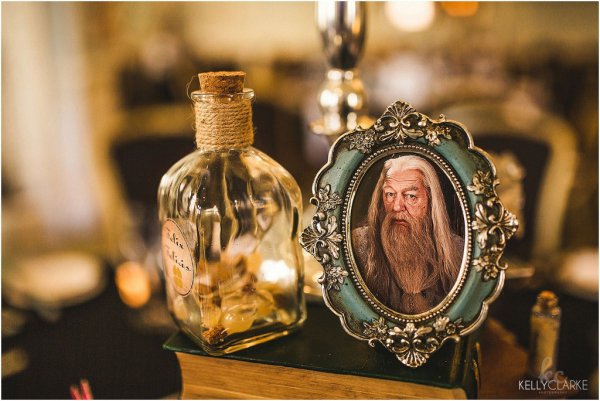 Dumbledore was there in spirit... *sniffle*
---
6

The Cake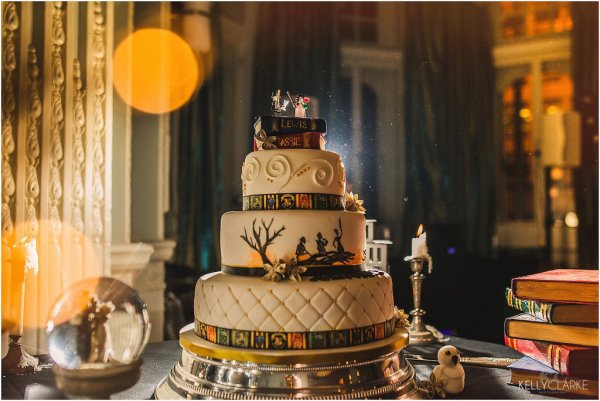 It's almost too perfect to eat! ... almost...
---
7

Wands up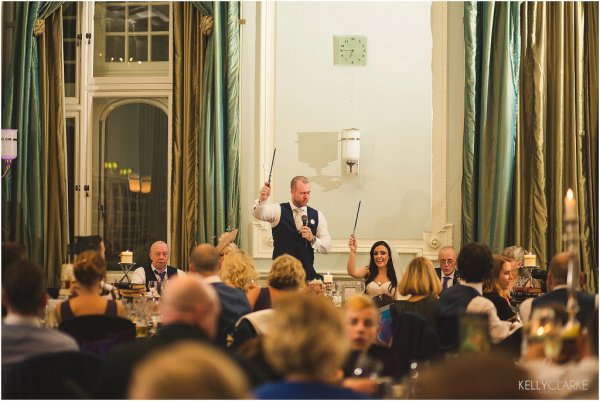 I wonder what spell they're casting?
---
8

The Bouquets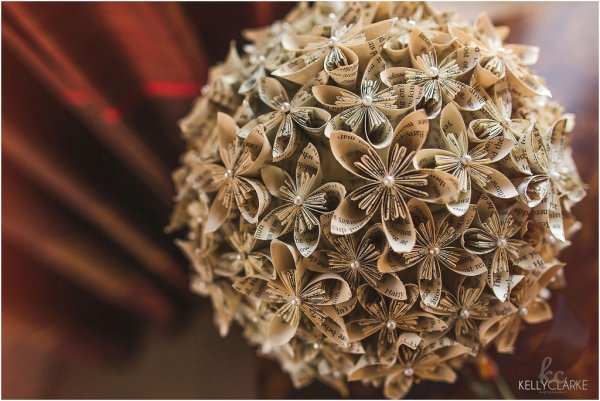 Each bouquet was made of pages from the novels.
---
9

And for the Guests?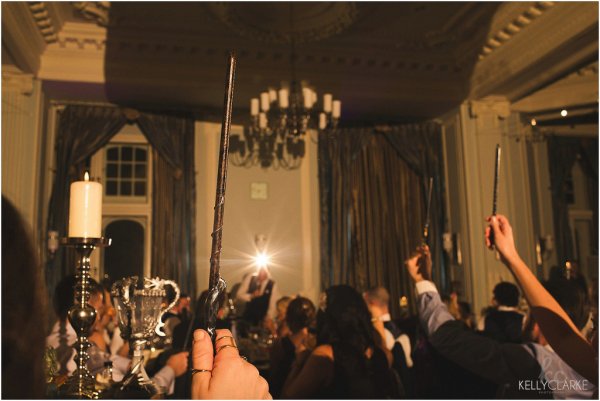 Each guest got a wonderful wand, too, for toasts and spells and such.
---
10

I Mean, MAGIC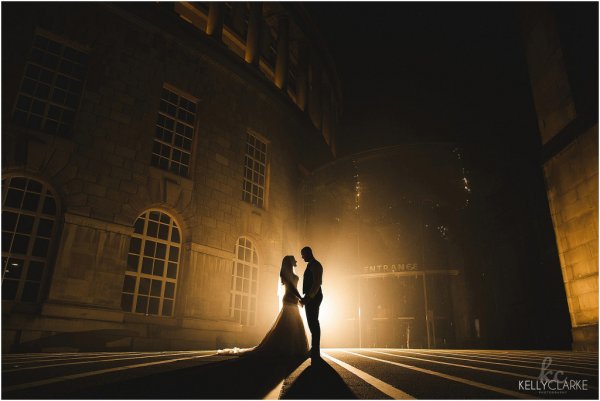 Seriously, could this location have been any more perfect?
---
11

Another View of the Shoes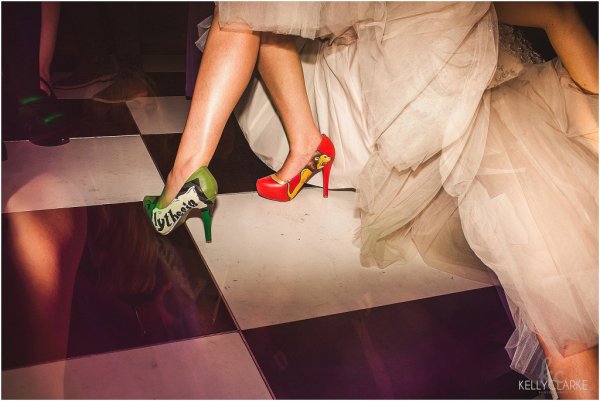 Apparently they're magically comfortable enough to dance in.
---
12

The Ball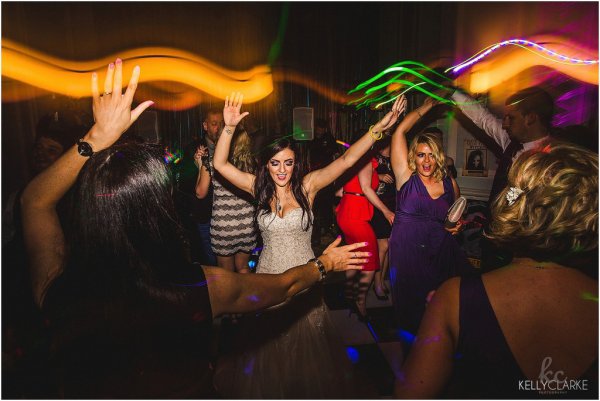 McGonagall probably didn't have to teach this couple how to dance.
---
13

The Bridesmaids' Bracelets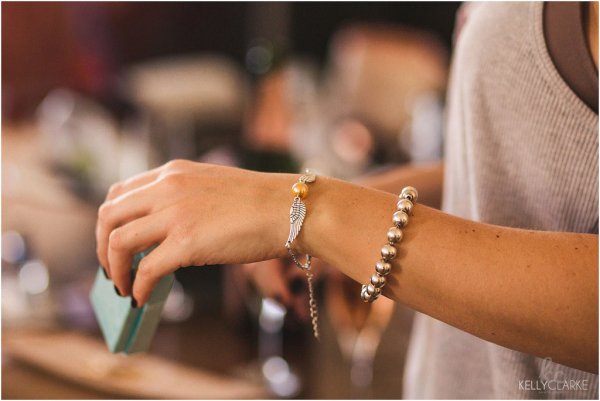 Each adorned with a gorgeous golden snitch.
---
14

Her Garter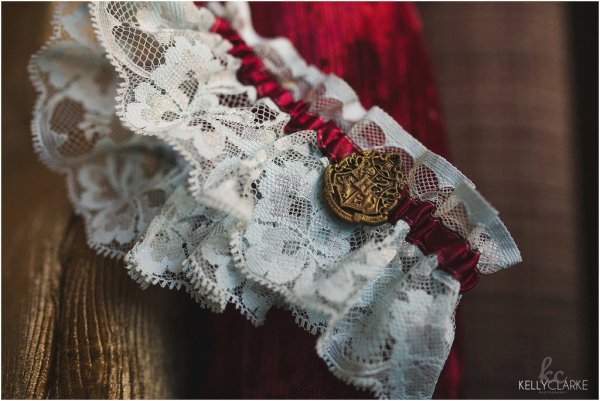 Decorated with an HP crest, of course.
---
15

Deserted Hallway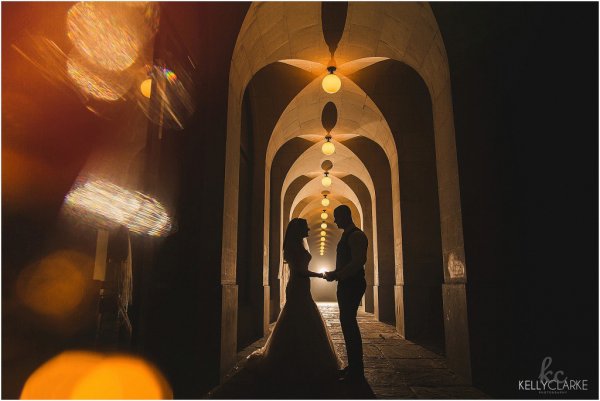 To find the couple, you must check the Marauder's Map.
Gorgeous wedding-day photos by Kelly Clarke. To see more photos of the magic, visit the gallery at kellyclarke.co.uk and try not to be jealous.
---
Comments
Popular
Related
Recent