I've never considered myself a hopeless romantic 🌷 before, but I may have a secret Pinterest board (or five) dedicated to what my future wedding 💒 will look like. Never mind that I'm currently single as hell; there's something about creeping other people's fairy tale weddings and pretending that it's mine that makes me feel prepared.
I have to admit that although I really love looking at pictures 📷of brides in their beautiful Cinderella gowns surrounded by hundreds of smiling ☺️ guests, that's never been me. In fact, I've recently been drawn to the idea 💭 of an untraditional wedding ring 💍. I never knew that there were so many ways that you can express your love 💕 for each other without breaking the bank.
---
1

Get Creative with a Wedding Date Tattoo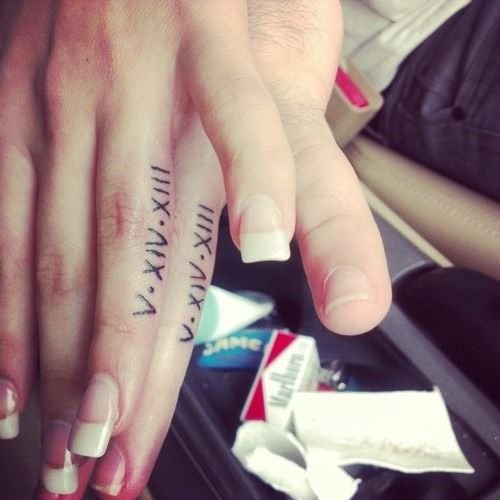 🎵 If you like it, then you should put a tattoo on it 🎶. Nothing is more permanent than a tattoo, which seems fitting. All you have to decide is whether or not you'd like it to be visible. Or you can take a page out of Beyonce and Jay Z's book 📒 by tattooing your wedding date or your fiancé's birthday on your ring finger.
2

...or a Wedding Ring 💍 Tattoo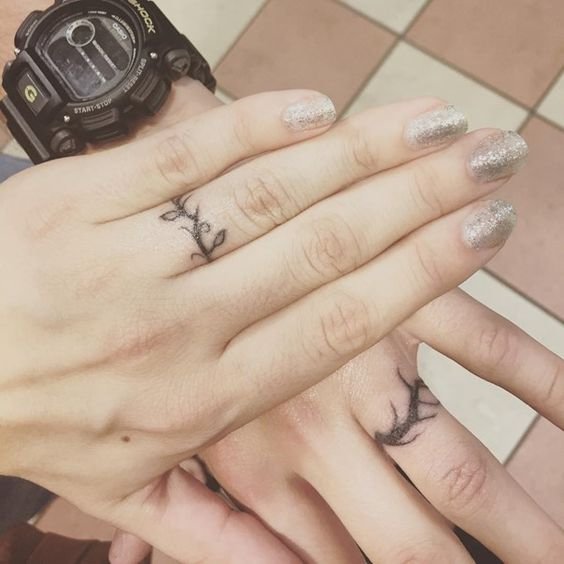 This idea 💭 is ridiculously sweet. If you're not opposed to the idea of getting inked but want your tattoo to be seen, this is a great idea 👍. Plus, you'll never have to worry about misplacing it!
---
3

Charm Your Sweetheart with a Charm Bracelet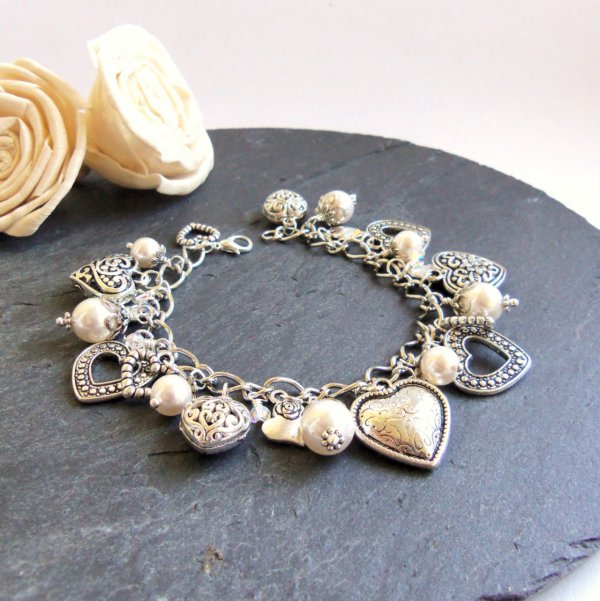 Why go with one symbol of love ❤️ when you can have many? I already love finding quirky charms for my Alex and Ani bracelet. I think the idea 💡 of collecting charms for different occasions or that represent relationship milestones is really sweet!
---
4

Carry a Necklace Wherever You Go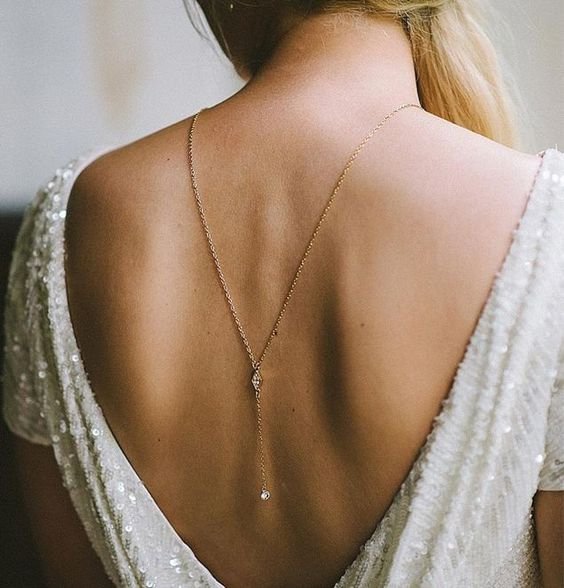 Whether it's a simple necklace or is diamond-crusted, this gesture speaks volumes. If you want an untraditional wedding ring but are still on the fence about getting an engagement ring, one of the benefits of exchanging necklaces instead of wedding rings is that you can actually hook your engagement ring onto the chain.
---
5

Watch Time Fly by on a Fancy (but Functional) Watch ⌚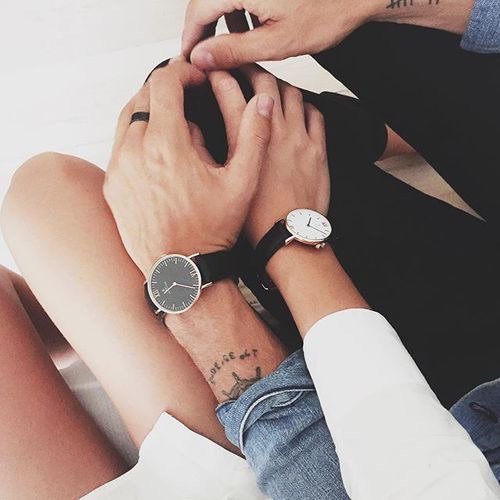 There are so many reasons why a watch is a great ring alternative. Here are three: It's practical/can be used daily, can be passed down to your future children (if you decide to have any), and is super stylish.
---
6

Print Your Vows ✒️ and Keep His Words Close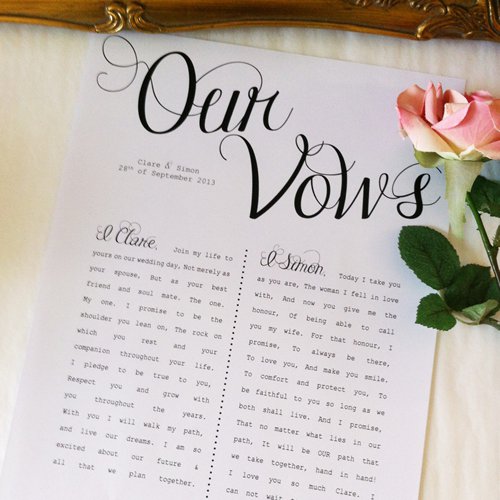 Diamonds ♦️ aren't every girl's best friend. Why not keep a copy of your vows to each other? You already know that your love is forever 😚; it doesn't hurt to have the physical reminder.
---
7

Something That Means a Lot to You or Reminds You of Him 🤵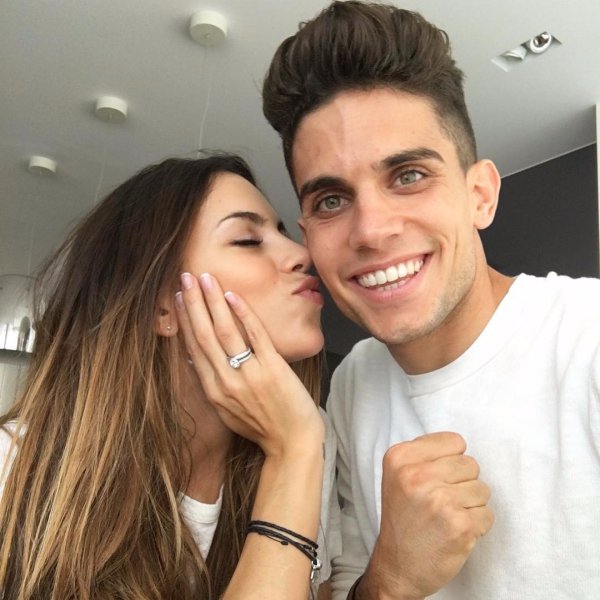 If you could pick one item that reminds you of your future husband 🤵, what would it be? Nothing can hold more meaning than something that you chose with love.
---
8

Collect Wines That You'll Share Together 👰🤵on Important Anniversaries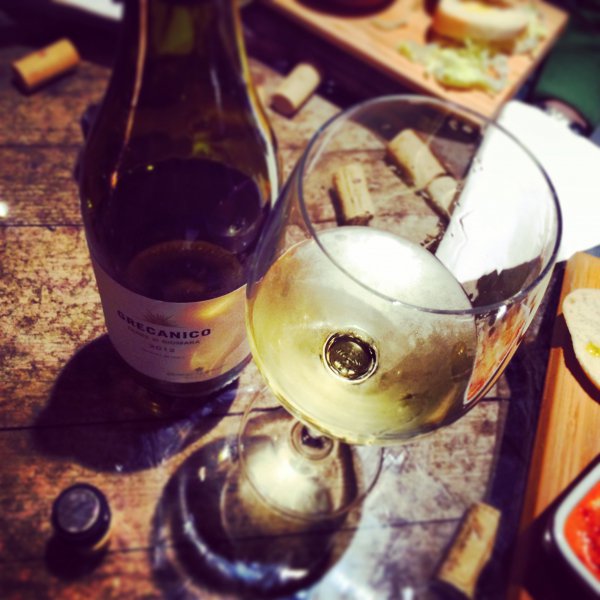 Make the moment even sweeter by finding wines that were either produced the year you met or the year you got married.
---
9

Keep up Traditions with a Family Heirloom 👪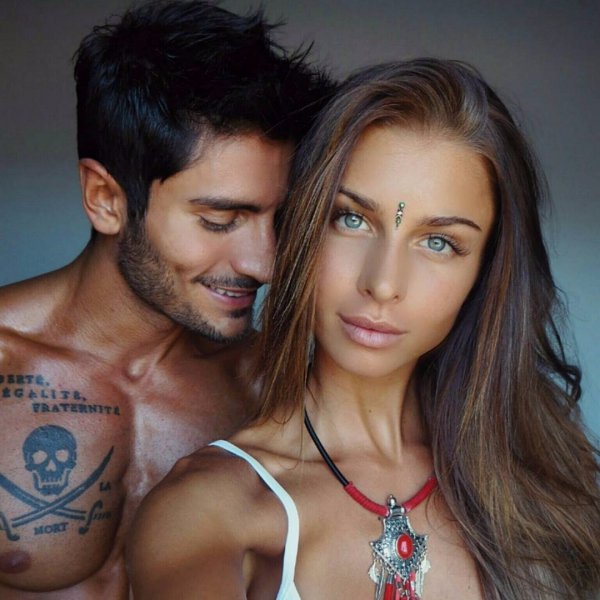 Giving something that has been passed down in your family for generations 👪 and holds a lot of meaning to you is the ultimate symbol of love.
---
10

...or Start a New Tradition of Your Own and Go on a Vacation ✈️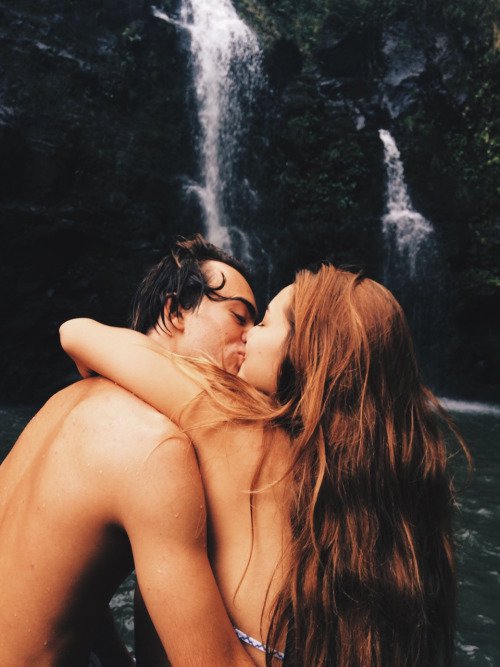 If you want to forgo an alternate wedding 💍 ring altogether, you can skip ⏩ the ring and save your money 💶 for a trip!
---
Popular
Related
Recent