This month there are three movies coming out about love, weddings, and marriage that I can't wait to see and two others coming out later this year about the same topic. These movies may all have weddings as a theme, but they are all very different. Some are very funny, while others are more romantic, and one or two seem to be a little dramatic. Which one will you head to the theater for?
5

Something Borrowed...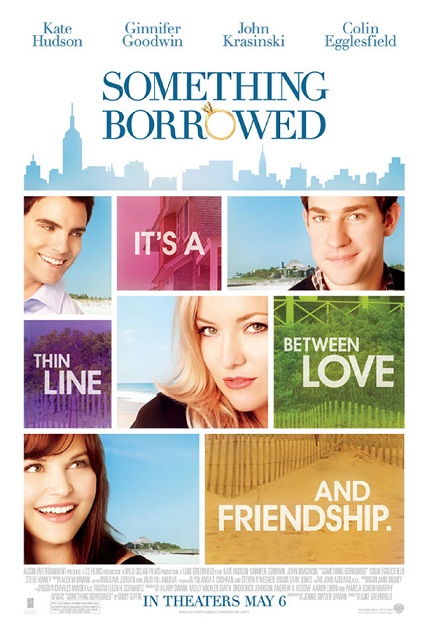 Was there ever that guy who you really liked, fell head over heels for, but never told him about it? Well in Something Borrowed, Ginnifer Goodwin'scharacter Rachel, always had a crush on Dex (Colin Egglesfield, from All My Children). But now Dex is marrying Rachel's best friend Darcy (Kate Hudson), and when she realizes how much she loves him things start to unravel! John Krasinskiplays Ethan, who is friends with both ladies. I wonder if Darcy will fall for him! Sounds like a big love triangle.
4

Jumping the Broom...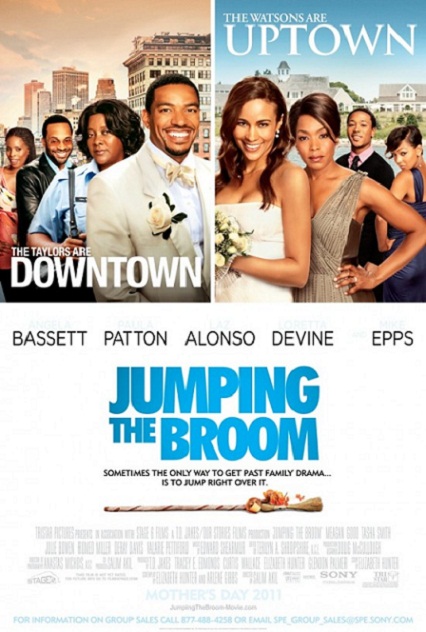 We have all had those moments when we weren't sure how the in-laws would turn out and if our mother and mother-in-law would get along! Jumping the Broombrings those elements and cultural traditions to life in this dramatic comedy starring Paula Pattonas the bride, Laz Alonsoas the groom, Angela Bassettas the uptown and uptight mother of the bride, and Loretta Devineas the downtown, wise cracking mother of the groom. If these two families can get along, I'm sure yours can too!
3

Bridesmaids....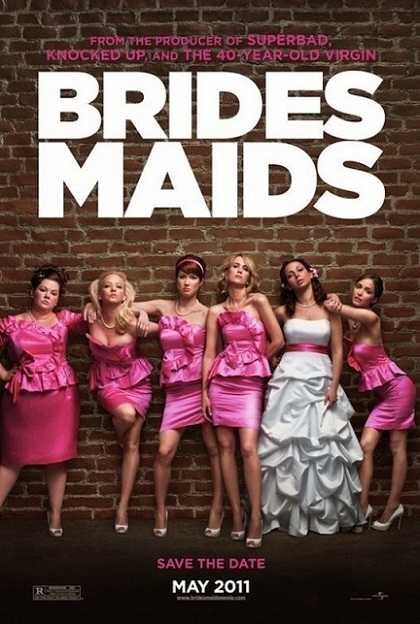 This is a movie to take your ladies to and laugh all day long about the funny things these crazy, wacky bridesmaids get themselves into! With a cast full of funny actresses, Bridesmaidsis sure to be a big hit at the box office. I love Maya Rudolphfrom SNL, she plays the unknowing bride, while Kristen Wiig, also an SNLalum, plays her maid of honor.
2

Love, Wedding, Marriage...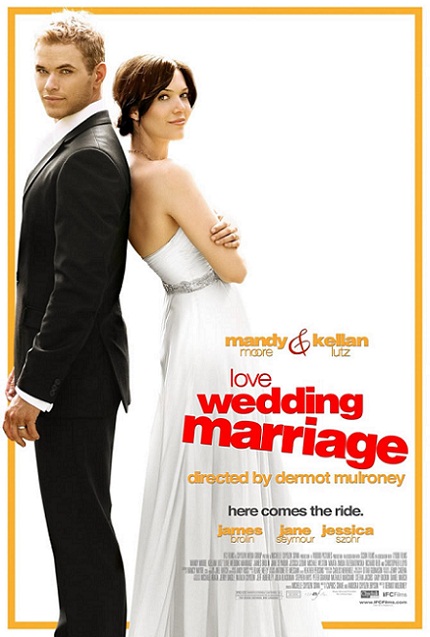 Mandy Moorealways plays the sweetheart girl who we can relate to and connect with. In Love, Wedding, Marriage, she plays Eva, a recently married marriage counselor who is trying to fix her parents' marriage while ignoring the problems of her own. Kellan Lutz, from Twilight, plays her new husband, who may have a few dirty secrets up his sexy sleeves! Weddings may be picture perfect, but no one said marriage ever was.
1

Twilight: Breaking Dawn...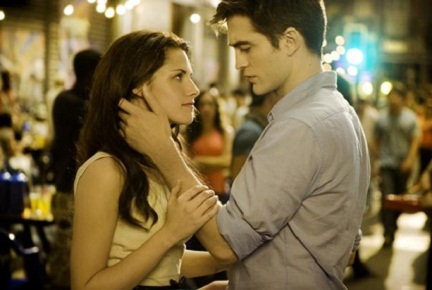 I may not be a crazy fanatic like some people, but I do love Twilight and the romance of Edward and Bella. And what better way to pull me in even more than to celebrate their love with a wedding! In Twilight: Breaking Dawn Bella and Edward get married, go on a honeymoon, and well you know what comes after that, right! I don't want to tell too many secrets and things I wish I hadn't found out yet, so take the dramatic ride on November 18th for a movie that never has enough twists and turns!
Do you have a favorite among these five movies?
Photos: MovieJungle