I'm a firm believer that no two wedding dresses are the same whether that be due to embellishment, tulle, lace, form-fitting shape or a ribbon around the waist! Each style is so beautiful and luxurious in its own way. Get inspired with these styles!
---
1

Mermaid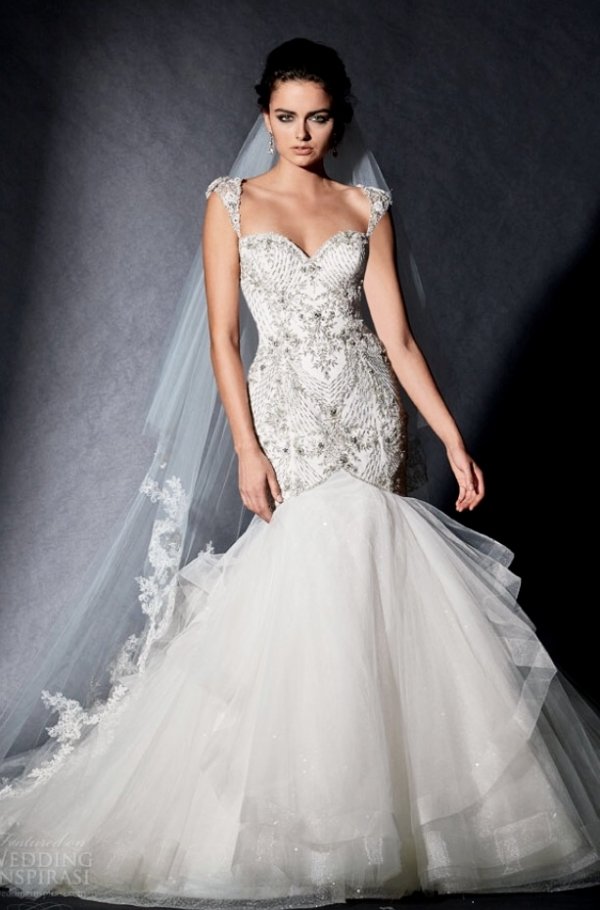 A mermaid dress will typically be tight and fitted around the bodice and waist area before flaring out toward the bottom, similar to that of a mermaid's tail.
---
2

Traditional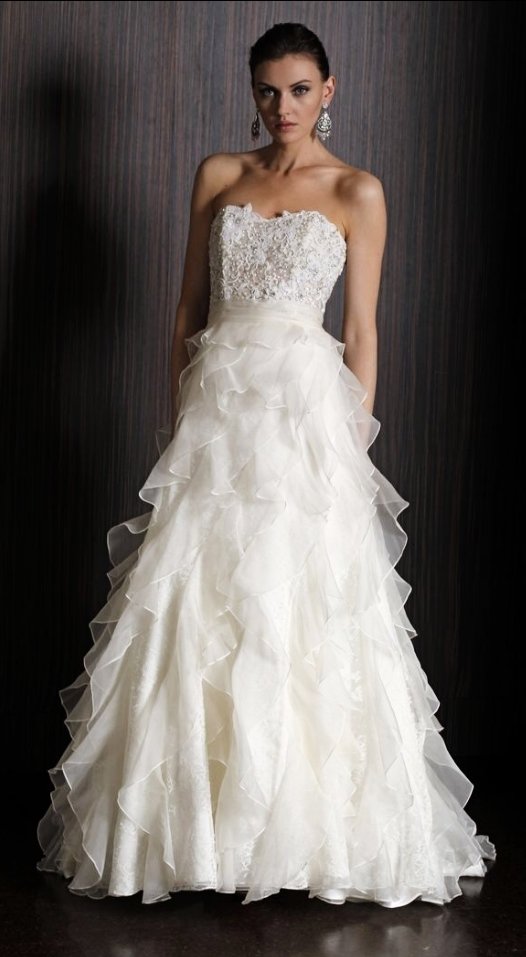 A traditional dress is typically kept quite simple with a fitted bodice and flowing bottom half from the waist downwards. Generally speaking, embellishment and other details are excluded to reflect traditional style.
---
3

Strapless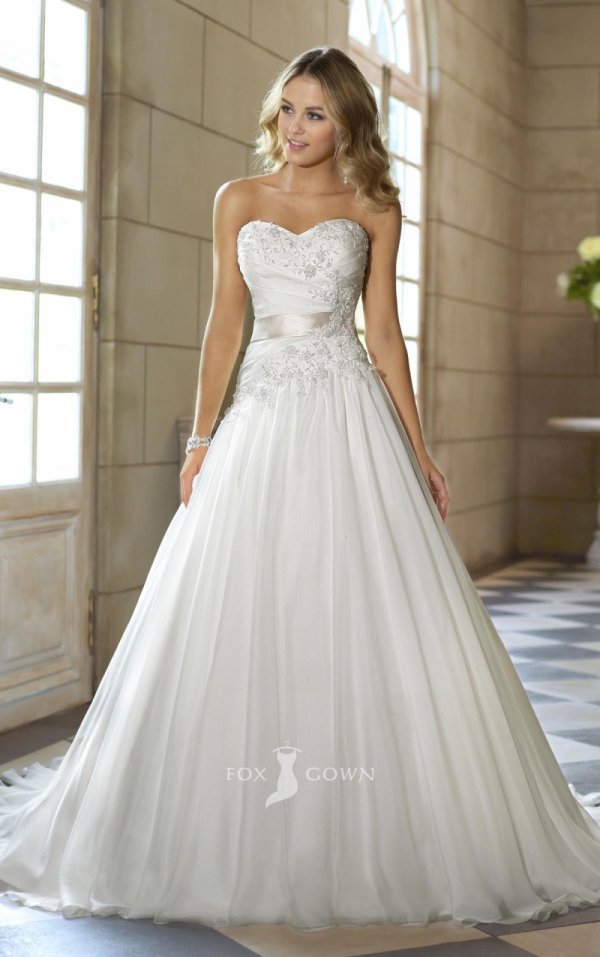 A strapless dress, as the name suggests, does not have straps - although this is the only specification for the dress itself. This means that it can have other elements such as embellishment, lace, tulle and many more.
---
4

Lace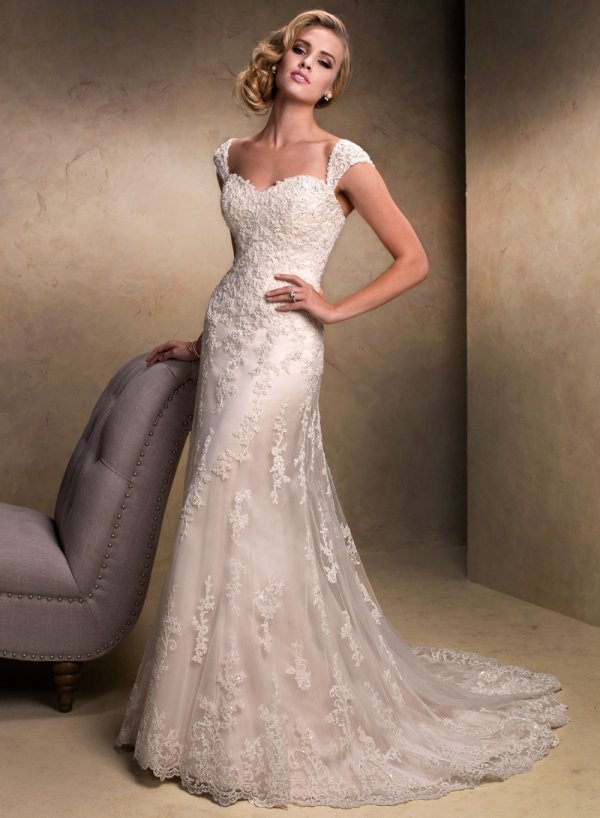 A lace dress will either be made partially or fully of lace, which can be anywhere on the dress itself. Additionally, it may also have a lace 'overlay' (external layer of a dress) with lining underneath.
---
5

Embellished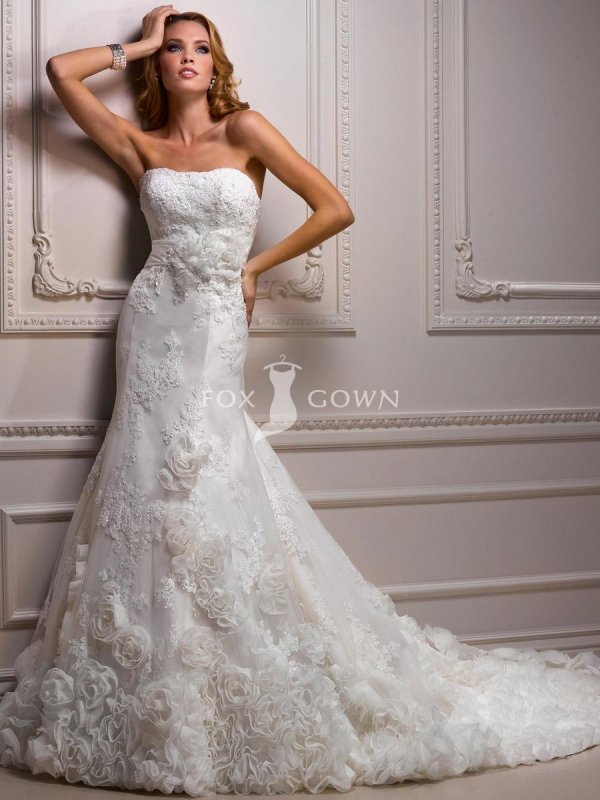 An embellished dress will have some sort of embellishment, which could be anything from sequin to lace and everything in between. Embellishment gives the dress a more complex look due to the added detail.
---
6

Sweetheart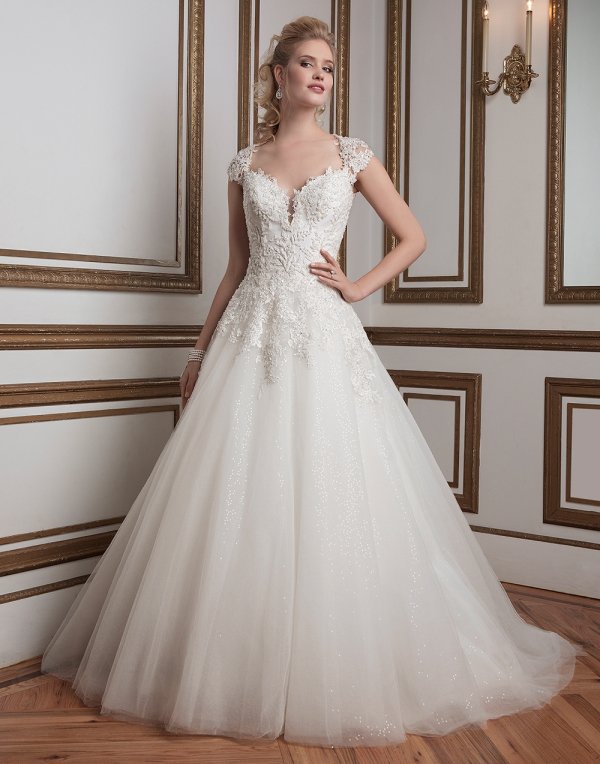 A sweetheart neckline dress means it's similar to the shape of the top of a love heart, which typically curves outwards and downwards. Due to this, it accentuates the bodice in a shapely way.
---
7

Fitted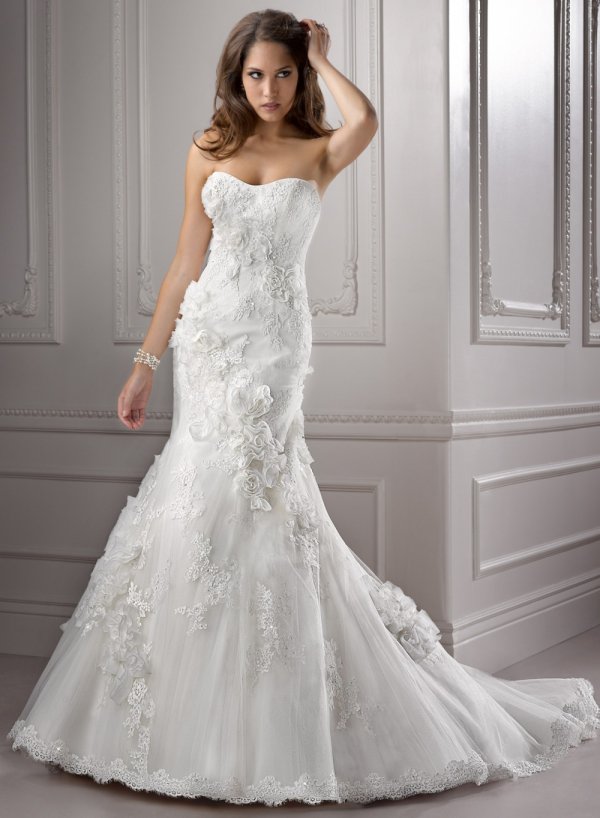 A fitted dress is typically very tight and form-fitting, which is incredibly flattering on many body shapes. It will have minimal to no flare or 'fan' effect, instead being quite straight up and down in shape.
---
8

Princess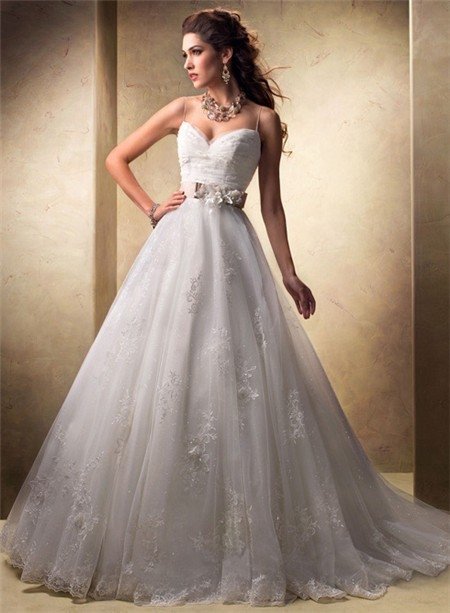 A princess dress is also commonly known as a 'ball gown' due to the many similarities. One of which being a fitted bodice and a dramatic, full flared bottom half which is often made of tulle.
---
9

Fit & Flair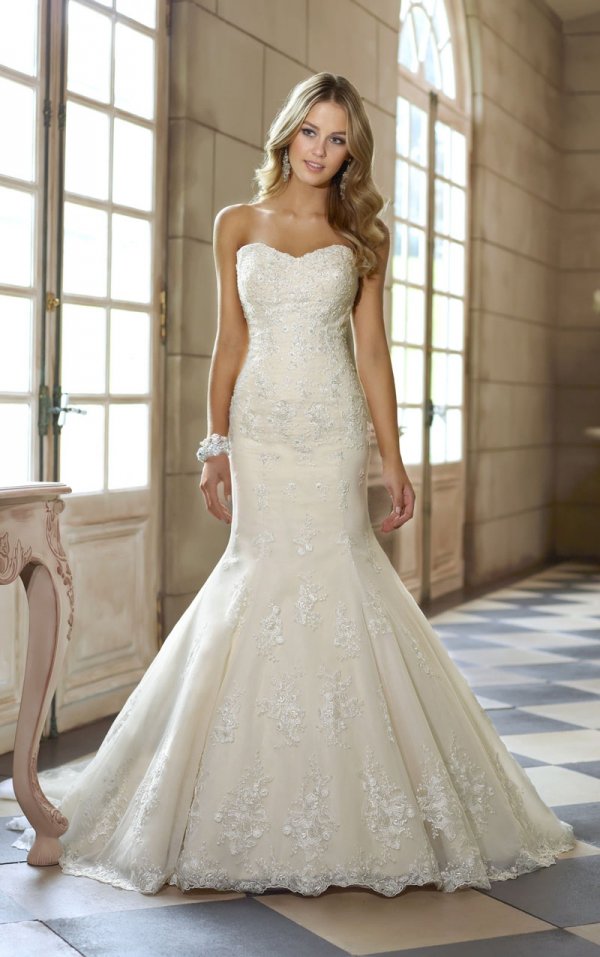 A fit and flare dress is tight and fitted around the top and mid section before giving a subtle or obvious flare outwards towards the bottom. The style gives the dress plenty of shape and interest.
---
10

Decorative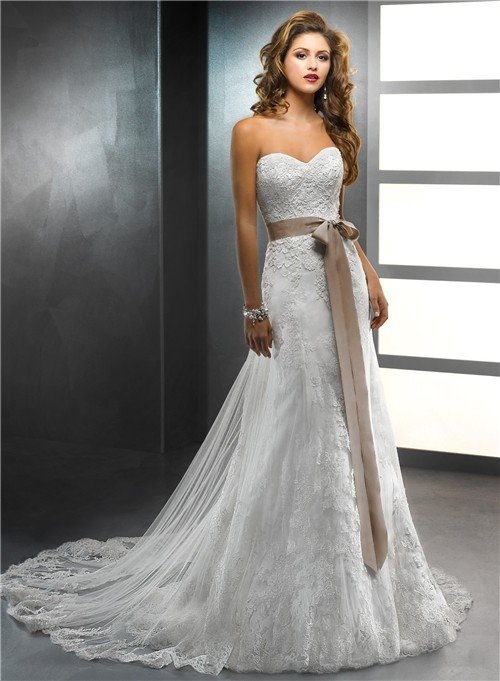 A decorative dress will often have an added accessory designed to 'decorate' the dress. This could be anything from ribbons to a belt and anything in between the two.
---
11

Tulle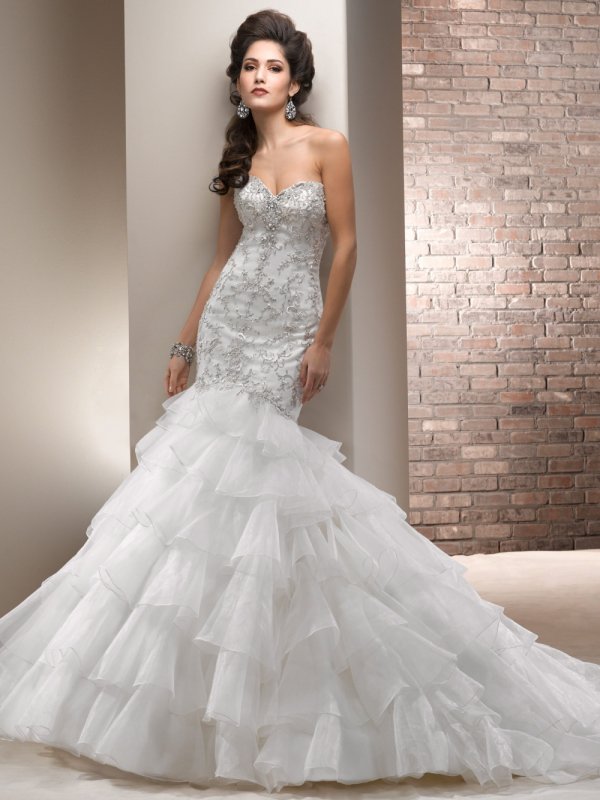 A tulle dress describes a fabric which is commonly used for wedding gowns. It's a very lightweight, thin netting which acts as an overlay for the main fabric used.
---
12

Textured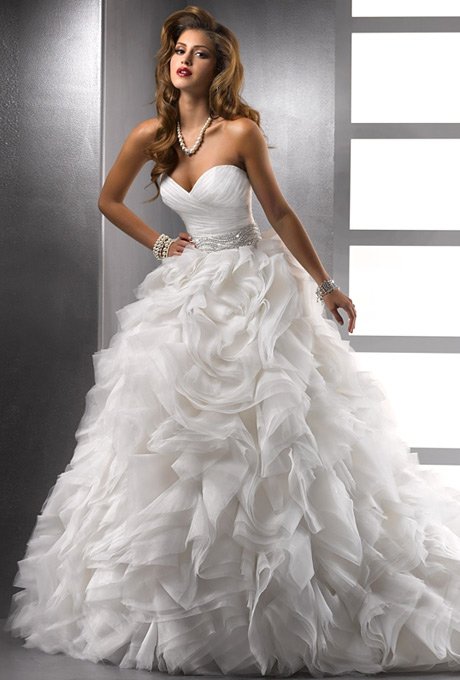 A textured dress includes any element designed to give it a certain texture, look or feel. An example of this could be ruching on the bodice or bottom half of the dress, which instantly adds complexity.
---
13

Train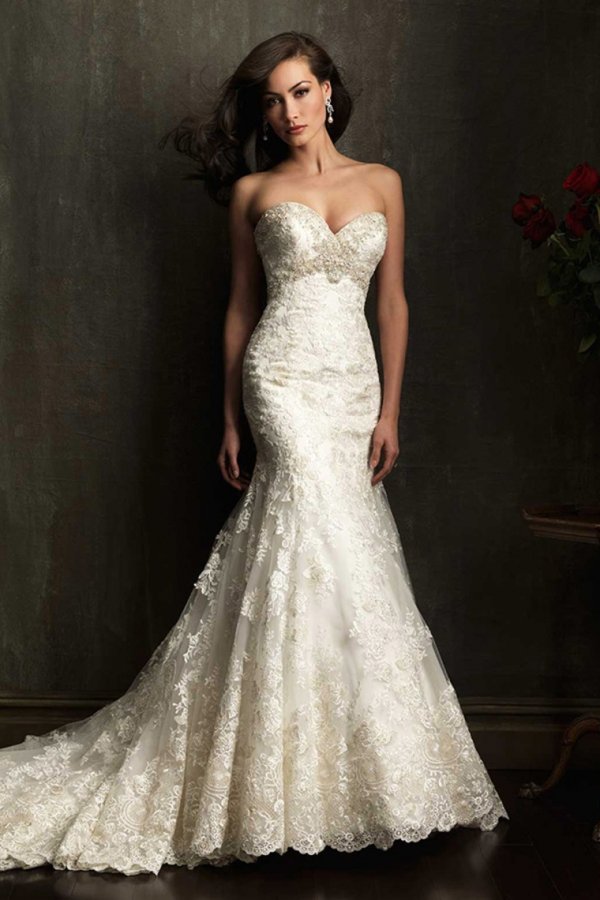 A train dress is one that has a large, back portion of fabric which hangs or 'drags' behind the dress for an effect such as making it more dramatic and eye-catching.
---
14

Ball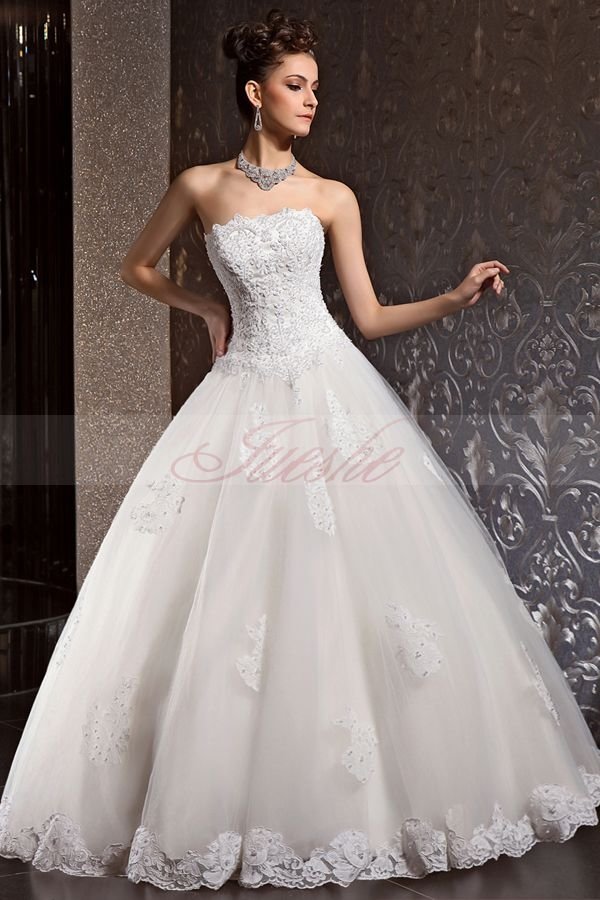 A ball dress dramatically fans outwards from the bodice down and is often made of lots of fabric to create an extravagant, luxurious feel.
---
15

Trumpet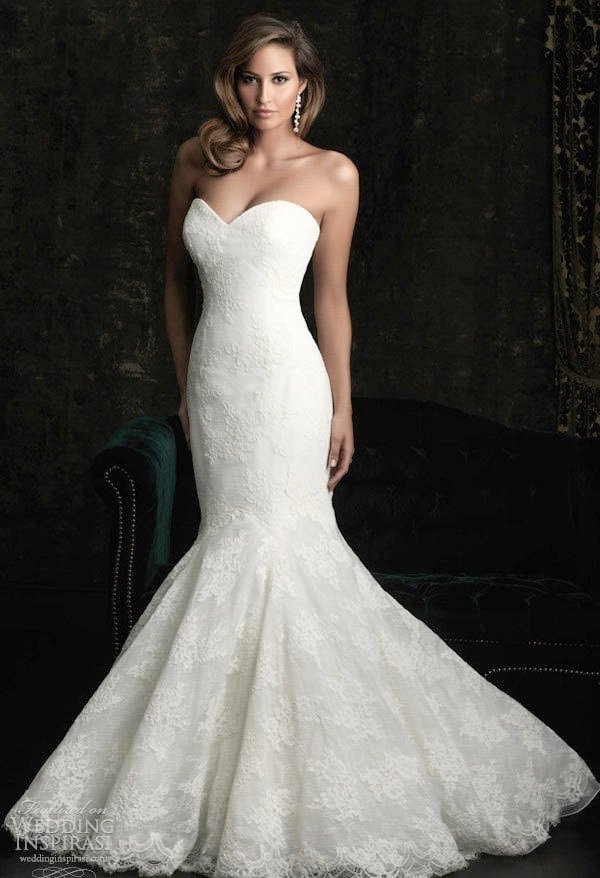 A trumpet dress is form fitted around the top half and gradually flares outwards from the waist down. This is usually done in a subtle way for an added softness.
---
16

Overlay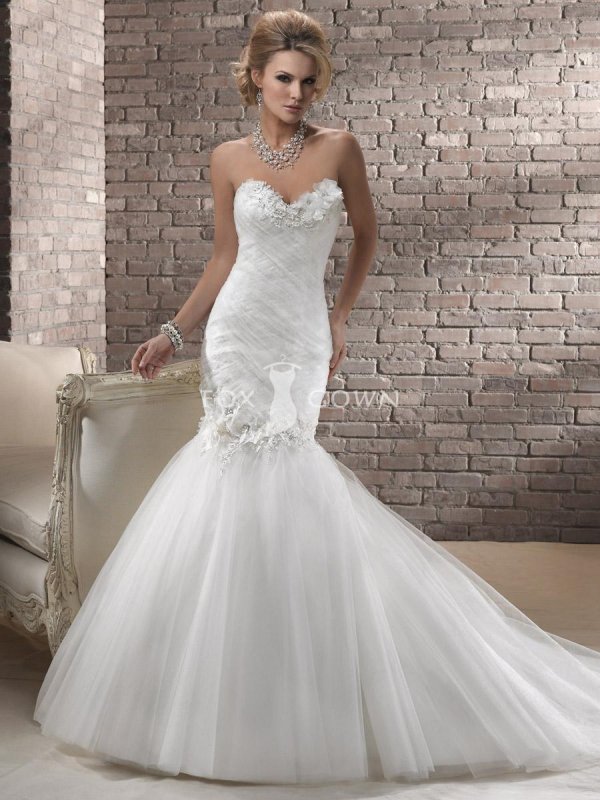 An overlay dress describes a thin piece of fabric over the top of the main fabric or lining, used to create a two-tone effect. This can typically be lace or tulle for wedding gowns.
More
---
Comments
Popular
Recent