If you've ever felt utterly overwhelmed with the prospect of choosing your wedding dress, you're not alone! It may sound like a simple enough task, but once you start looking you will probably realise that it will take a lot of time, energy and effort to find the right dress for you. So how do you know where to start looking? Well, your body type says a lot about what kind of styles suit you best, and that's why we're going to share with you the best choices for many common body types!
---
1

A-Line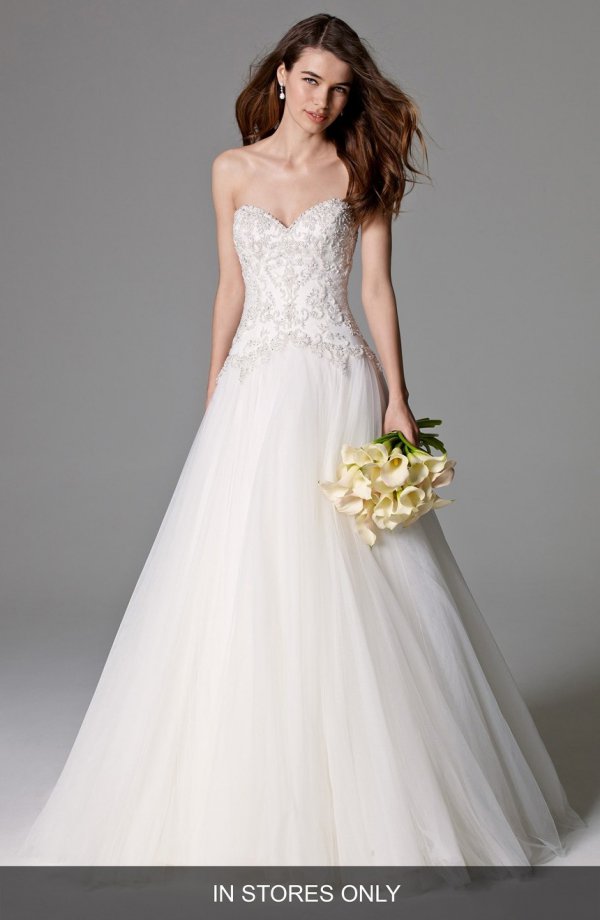 What it is: Flares out gently from the shoulder creating a subtle A shape.
Looks best on: Almost anyone.
Not so good on: Some A-lines have a very fitted top, which will not be comfortable for everyone — especially those with bigger busts.
Morrill says, "An A-line dress is great for enhancing small busts, and for slimming larger hips. It is flattering on everyone. Additionally, the dress is not so huge as to be uncomfortable or a burden on a warm day or at an outside wedding."
---
2

Ball Gown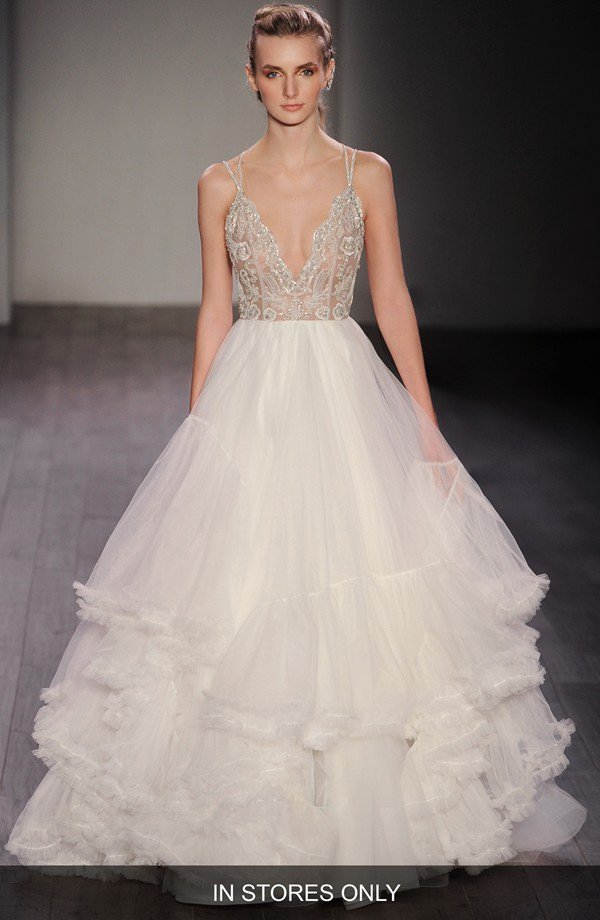 What it is: Fitted bodice with a full, bell-shaped, floor-length skirt. Usually reserved for more formal weddings.
Looks best on: Tall brides and brides who are heavier on bottom than on top.
Not so good on: Shorter brides can get overwhelmed by the full skirt. If you're a shorter bride and you have your heart set on a ball gown, make sure to get it altered to fit you.
Morrill says, "Ball gowns really show off a small waist. They are wonderful for formal weddings, but be sure the folks doing the alterations install a strong and sturdy bustle. I would avoid a ballgown that has extensive ribbing for a warm weather wedding as the heat can make everything swell and be uncomfortable."
3

Ballerina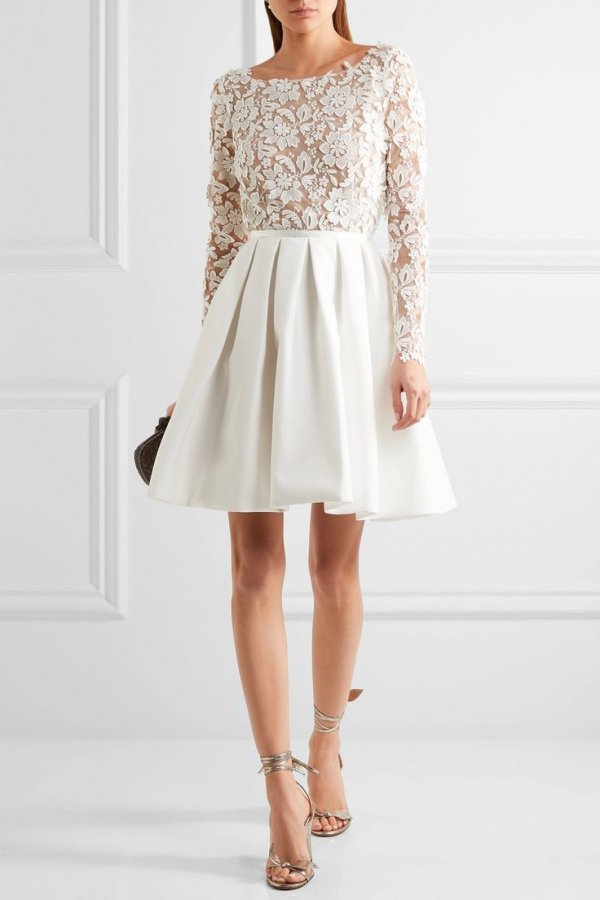 What it is: Fitted bodice, full, bell-shaped skirt that hits mid calf — a less formal style.
Looks best on: Shorter women with stellar calves and women with broad shoulders. The full skirt will work to balance your upper and lower body for a proportional appearance.
Not so good on: If you have thick ankles or calves, avoid this style. Taller brides might also find this style to fit them awkwardly.
"Ballerina gowns are fantastic for gals with incredible legs," Morrill explains. "The dresses also make it easy and comfortable to spend your reception dancing the night away."
---
4

Empire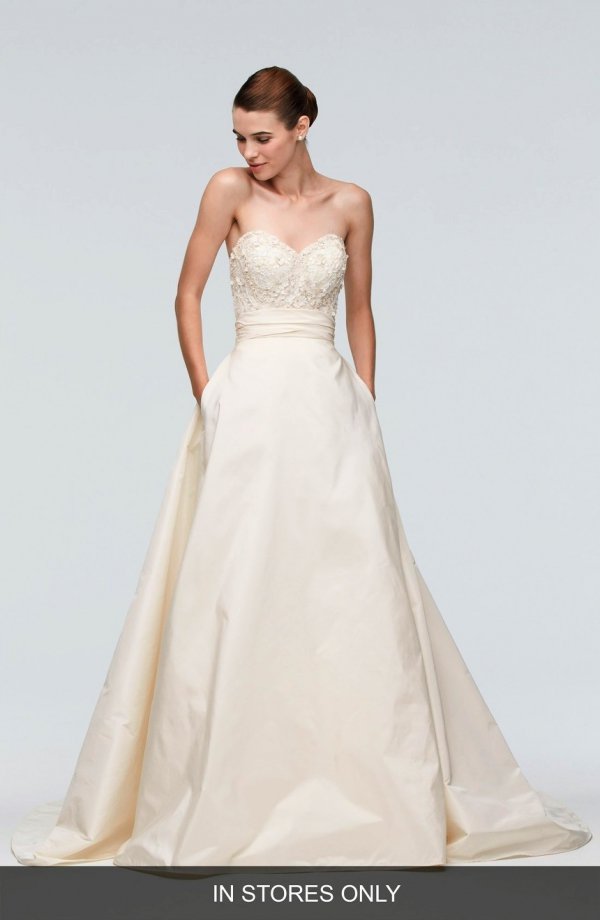 What it is: The empire waistline starts just below the bust and the rest of the dress drops straight down. The dress is not overly full.
Looks best on: Short-waisted women, tall thin women, heavy-set women with apple shapes — it will create a slimming affect.
Not so good on: Women who are fall somewhere in the middle of thin and curvy extremes
For women with an apple shape, wardrobe stylist Melissa Bessey recommends, "Look for dresses with an empire waist and pair them with a bra that offers good lift."
---
5

Mermaid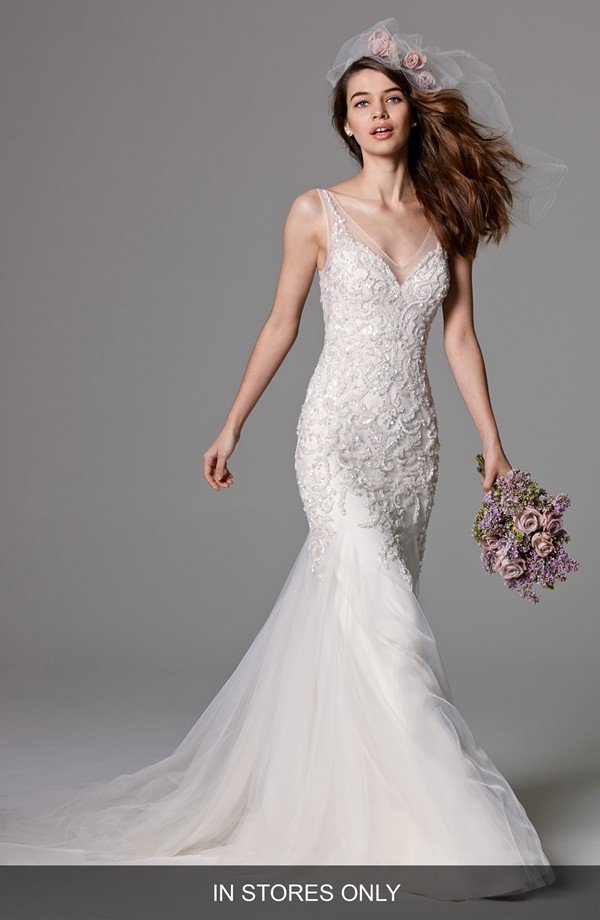 What it is: Modern, sleek style hugs your body to the hips and then flares out at the knee.
Looks best on: Tall women and shapely, curvy women with hourglass or petite figures.
Not so good on: If there are any parts of your figure that you like to minimize, this is not the dress for you. If your ceremony requires kneeling, this dress may not work for you either.
"Fitted dresses are great for women with hourglass shapes because they accentuate your natural curves," says Bessey.
---
6

Princess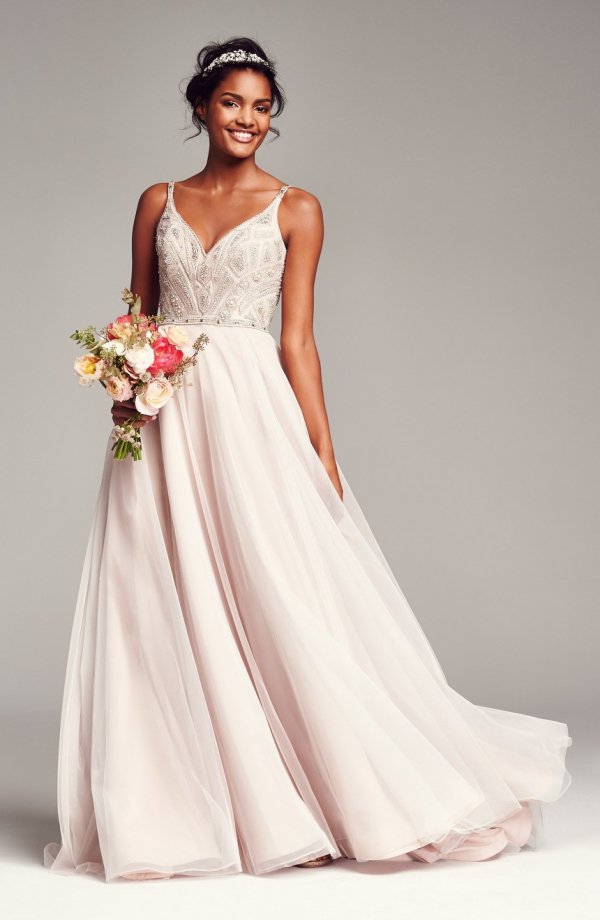 What it is: Not as close-fitting than a mermaid or sheath, the bodice has vertical panels of fabric and then the skirt flares out gently — an elegant style.
Looks best on: Almost everyone.
Not so good on: It's a classic, feminine look that may not suit everyone's taste.
Morrill advises, "Princess gowns are for brides with a romantic, formal style who also value comfort. Again, be sure the train has a sturdy bustle. I also recommend avoiding princess gowns if you have a lot of bridesmaids, or if you want to have custom seating (like a vintage chair) as the gown takes up a fair amount of space." Bessey points out that a gown with a V-neckline can also lengthen a shorter torso.
---
7

Sheath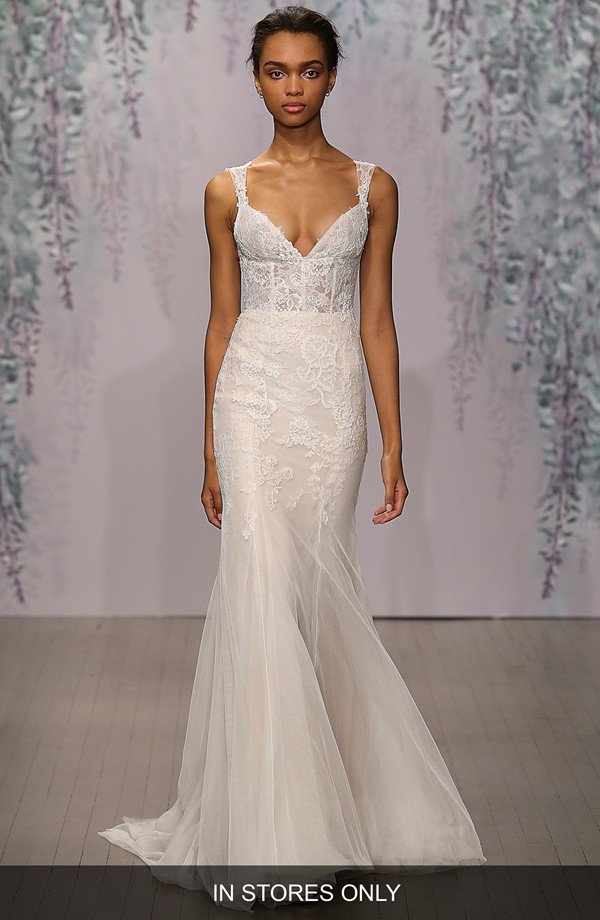 What it is: Modern, sleek and simple style that hugs all your curves.
Looks best on: Very tall or very petite brides or brides with an hour glass figure.
Not so good on: Short-waisted brides, full-figured brides, brides that are heavier on top than on bottom.
"Sheath gowns really can show off a tall bride's height. They are great for warm weather weddings or for outdoor venues," Morrill says.
---
8

Slip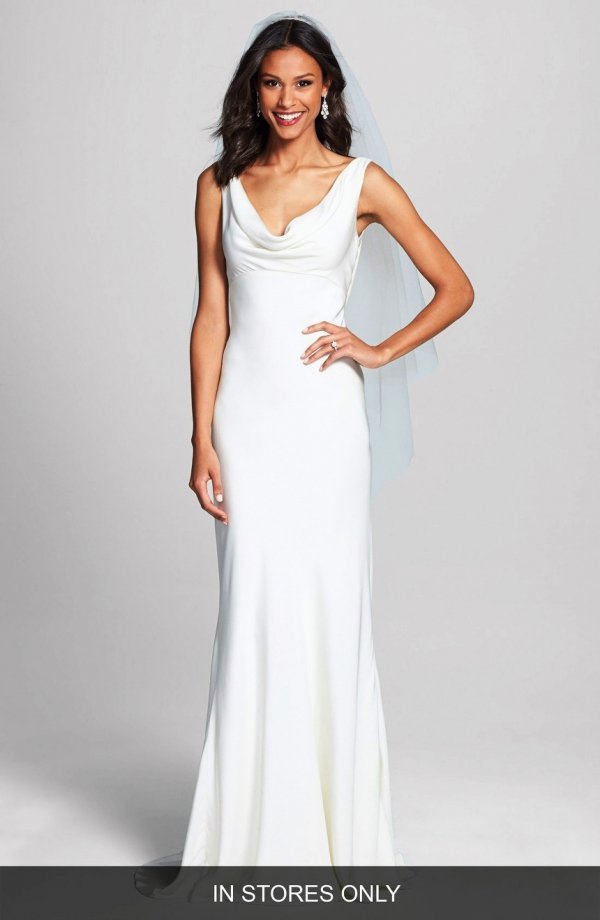 What it is: An elegant style, usually made of satin that clings to your body — think old-school Hollywood glamour.
Looks best on: Thinner women with small chests.
Not so good on: Hourglass shapes — it could drown your curves and make them look awkward where a dress in the mermaid-style gown will bring the best out in your curves.
And according to Morrill, "A slip style creates a sexy shape for a slender bride. Again, a great choice for warm weather weddings."
---
9

Bustle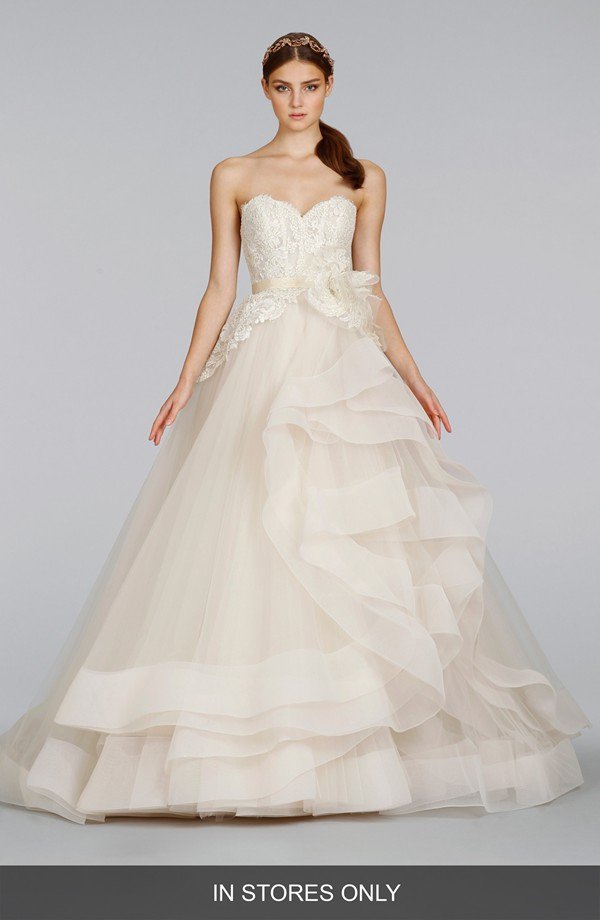 What it is: Not a dress shape, but a helpful term to know. A dress with a bustle allows you to gather up some of the excess material or train at the back of the dress after the ceremony. This is great for dancing and celebrating at your reception.
Make a Note: These terms are just to give you a head start on your wedding dress shopping. If you love a dress, try it on. A dress you love will always look 20 times better on you than a dress you think you're supposed to love! So while it's important to consider your body type, it's even more important to choose a dress you love over a dress you're told to love.
More
---
Popular
Recent