Why let the wedding celebration end when it doesn't have to! Continue the dancing, drinking, and good times at your wedding after party and celebrate until the sun comes up. Just be sure to book your honeymoon flight for two days later! Whether you continue the celebration at your reception location or you take the party else where, one of these 7 Fun Wedding After Party Ideas is sure to suit you and your guests...
---
1

Karaoke Wedding after Party...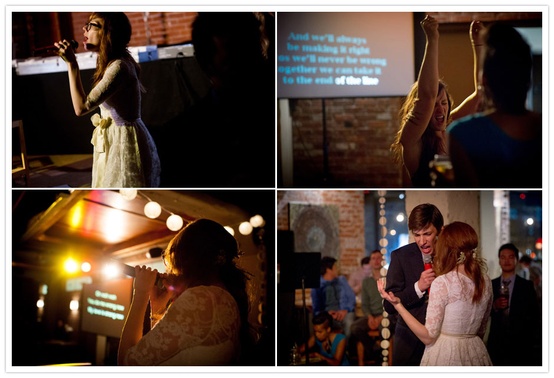 Photo Credit: UschiandKay
Whether you are really good at singing or not, a karaoke wedding after party is a fun idea for everyone. You may want to have a few drinks to boost your self-esteem before getting on the stage in front of all your wedding guests, but going first will help to lead them into a fun night full of lasting memories. Sing songs like, "Marry Me", "White Wedding", and even "What Makes You Beautiful"!
---
2

Food Truck Wedding after Party...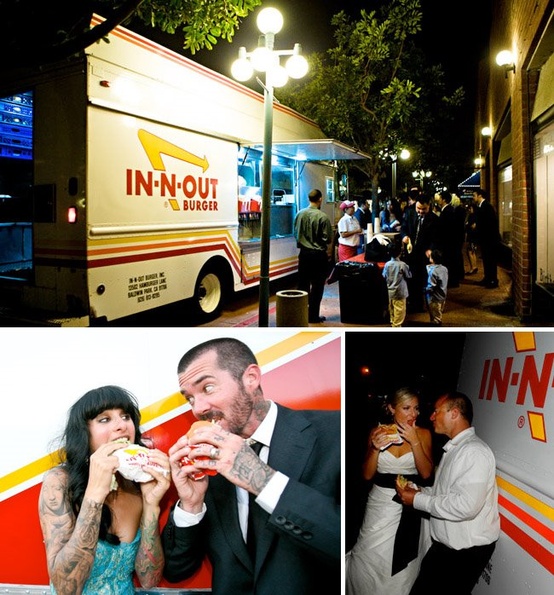 Photo Credit:Green Wedding Shoes
Food trucks are every where, so why not finish the night off with a food truck wedding after party full of greasy burgers and fries that will go great with your favorite beer! You can have In-N-Out Burger roll up outside your reception hall, Sprinkles cupcake food truck, or even Kimchi Taco depending on your location.
3

Arcade Wedding after Party...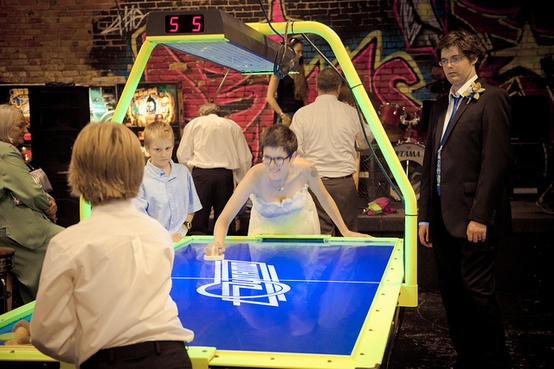 Photo Credit: Offbeat Bride
How awesome is an arcade wedding after party! It's a great place to go if you have a lot of young guests, but perhaps you want to look for one that also has a bar to satisfy some of your older guests. Unless you are really young at heart, I would advise against going to an arcade like Chucky Cheese. Find one that suits everyone and have a blast playing air hockey with your ring bearer and flower girl!
---
4

Dance Party Wedding after Party...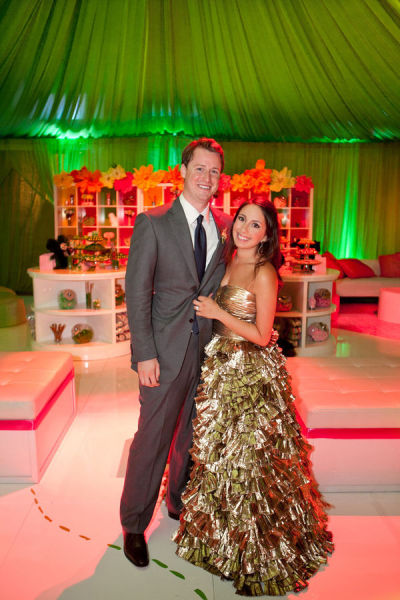 Photo Credit: Style Me Pretty
This gorgeous bride and groom went all out for their guests and had a welcome party and a wedding after party! They created a wicked Alice in Wonderland theme for their after party with candy, neon colors, and woodland creatures. If you have the budget to create something this spectacular by all means go all out, but every budget deserves a dance party to follow their reception, so find out about renting your venue for another hour or heading out to a near by night club to dance the night away.
---
5

Lounge Wedding after Party...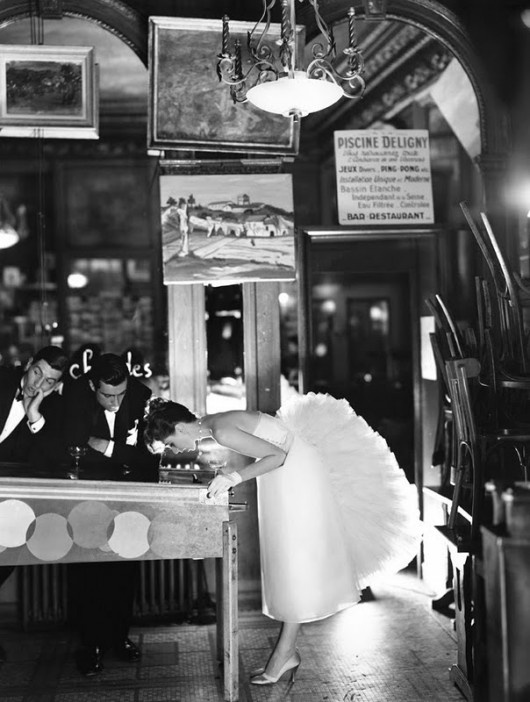 Photo Credit: Vintage Marlene
How much do you love this photo! It's from the 1950's and is the perfect wedding after party idea for a bride who loves to play pinball and wants to hang out in a chic lounge with her new hubby-to-be and all of her family and friends. Wouldn't it be great if you could shut down the lounge and have the entire place to yourselves!
---
6

Bowling Wedding after Party...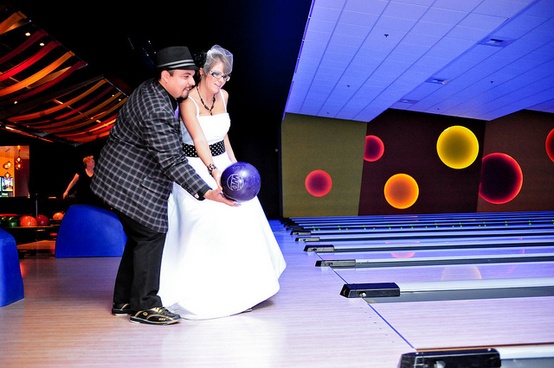 Photo Credit: Offbeat Bride
I always wanted to go bowling in my prom dress and then in my wedding gown, it just seems like a fun idea! So if you love this idea just as much as I do, why not celebrate your big day with a bowling wedding after party and continue rockin' out all night long with glow sticks, bowling shoes, and 80's rock music!
---
7

Disney Park Wedding after Party...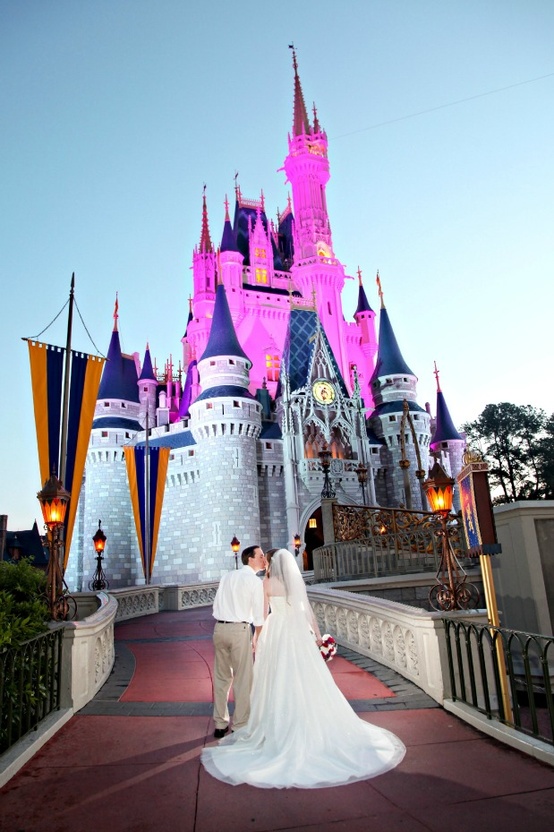 Photo Credit: Magical Day Weddings
What could be better than a Disney Park wedding after party! If you are already getting hitched on the Disney Park property, whether it's Disneyland or Disney World, why not head on over to a few of the rides with your guests and capture some funny photos on the roller coasters. This is another idea that I've always loved, going on rides in your wedding gown!
A wedding after party doesn't have to be expensive or outrageous, if you want something low-key just head back to your hotel room or house with a few close family members and friends for a night in. Always remember to drink responsibly when heading out for your wedding after party, this is a special day and there is no reason to ruin it by drinking too much. Are you thinking of extending your big day with a wedding after party?
---
Comments
Popular
Related
Recent