Our dogs are like family and always greet us when we come home from a long day. They always want to make us happy, so lets make them happy and include them in one of the **biggest days **of our lives! **Here are 5 Reasons to have your Dog in your Wedding! **
---
5

They Look Handsome in a Tie...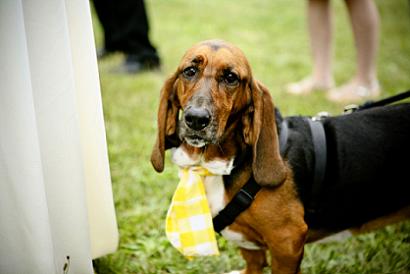 Photo:StyleMePretty.com
I don't know whether it's the cute little tie or the cute puppy dog face and big brown eyes looking at me that melts my heart! No need for a little boy** ring bearer** when you have a cutie pie puppy at home. Put a tie on your dog as he walks down the aisle **with pride carrying the ring pillow on his back! **Did you dress up your dog for your big day?
---
4

They'll Make the Stress Go Away...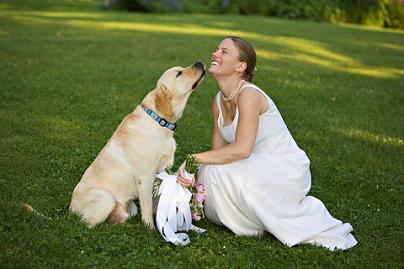 Photo: StyleMePretty.com
Brides and Grooms have a lot going on for their big day and we forget to just let someone else handle the stress for us. So when your flower girl gets cranky, or your aunt Susie gets drunk, turn to your favorite little companionfor a big wet kiss! Our dogs are great at cheering us up; they know when we're upset and are always right by our side to make it all better. Will your dog be there to cheer you up on your wedding day?
---
3

They Look Good in a Tux...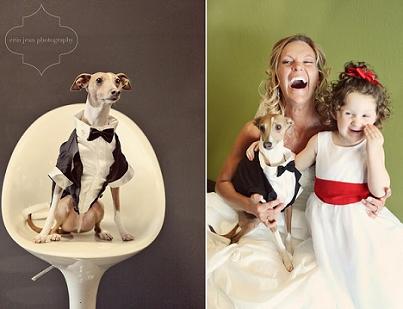 Photo:StyleMePretty.com
Need a best man for your wedding? Why not put man's best friend in a tuxedo and let him share the spotlight with you! He's been there for you every time you needed him so give him the attention he deserves as all your guests line up to take a picture with him. I just love how serious the **dog in the photo looks; he knows he has a big job** to do!
---
2

The Kids Will Love Them...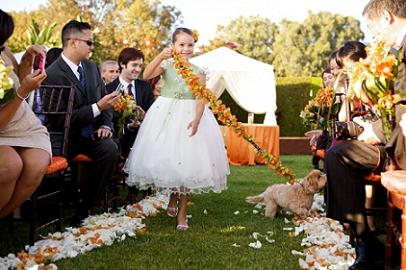 Photo: InspiredByThis.com
Keep your dog and wedding kids busy as they play together during your wedding. When you take group photos you may need someone to watch your dog, so after your adorable flower girlwalks him down the aisle she can keep your puppy company and stay out of trouble! Did your dog cause any wedding day problems?
---
1

Dogs Love Taking Photos...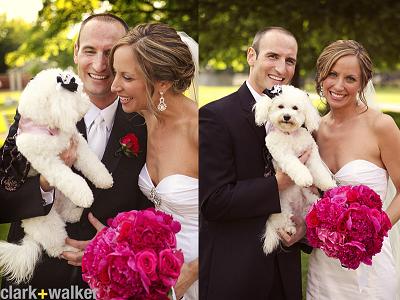 Photo:OneReputation.com
The camera loves them and they love the camera! Dogs at weddings **make for great **photo memories. How adorable is this little dog with the beautiful bride and groom!! Don't let your dogs sit at home during your big day. They don't have to walk down the aisle to be a part of your favorite moments. Capture the friendship you share with your pet and cherish it forever.
How many dogs will be in your wedding?
**Top Photo: **StyleMePretty.com
---
Popular
Related
Recent