She is a lovely woman, daughter, grand-daughter, wife, sister, niece, friend, smart business woman, and a true inspiration to everyone she meets. Her heart is bigger than her beautiful smile, and as soon as you talk to her you feel like her best friend. Jacin Fitzgerald of Lovely Little Detailsinspired me as soon as I saw the sparkly heels she was going to wear on her wedding day and has since inspired me from her blog, to her wedding business, and now her generous operation ofJars of Love...continue reading to find out more about this amazing woman....
Helping those in need...
Jacin wanted to do something to help others and in her heart was her beautiful grandmother, Hazel Page, who her family had just lost...but who would live on forever.
"My grandmother, Hazel Page (who I affectionately called Mimi) was such a huge part of my life and the greatest canner who ever lived :) She taught me how to make jam and pickles and she was known to have a huge cupboard in her basement filled with homemade jars of love. Whenever I went to visit her, I always left with a new jar of her jam, or some pickles :). I am carrying on her legacy by helping others with the fruits of my labor, or "spreading joy, one jar at a time". Its a very small grassroots thing but to-date I've raised over $3k for various charities, cancer patients and those who need a bit of cheer in their lives. When I heard Layla's story I wanted to help somehow and that's how JOL got involved :)."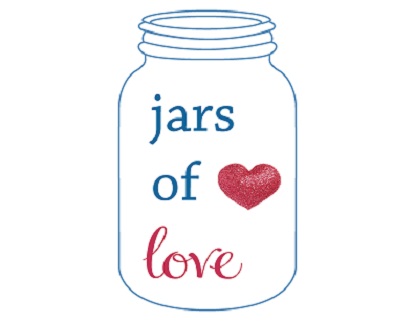 With her Jars of Love, Jacin raises awareness and money for those in need, Operation Laylais for a beautiful woman who was diagnoised with cervical cancer soon after her 30th birthday. She had the cancer removed but three years later had complications and horrible pain, which was found out to be from the scar tissue. She was able to get on her husband's insurance but they wouldn't cover her because this was a problem that existed before she was covered with them.
Together with the love of the blogging world with Operation Layla, Jacin canned some of her Jars of Loveand sold them on her Etsy storeto help raise money for Layla's surgery. Today is Layla's surgery and all of the money has been raised to cover the cost. We're thinking of you today and wish you a quick recovery.
The beautiful woman behind Jars of Love and Lovely Little Details: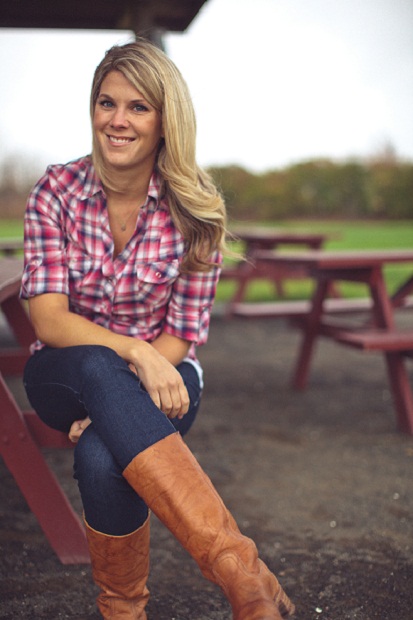 Jacin has also helped to raise money for other cancer patients, and last week all Jars of Lovewere canned with 100% of the proceeds going towards For Japan with Love.
She is a strong, inspiring woman and every day I blog knowing there are women out there like her making a difference and I blog knowing that we're all in this together.
Photos: Jacin designed her Jars of LoveLogo & Steve Depino Photograpyvia Jacin for the lovely headshot.