No matter how big or how small, a wedding **will always be a day filled with love, passion, and joy. The amazing photos from TinyWater photographytook my breath away, but the lovely words from the groom touched my heart. Look through these beautiful photos, turn on your favorite love song, and take a walk with this sweet couple on their **wedding day **in **San Francisco.
Love at City Hall...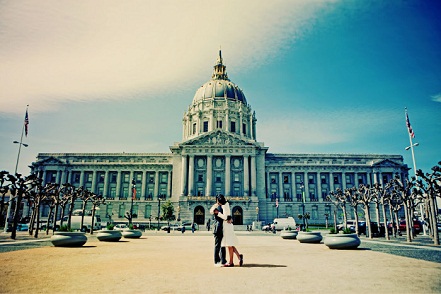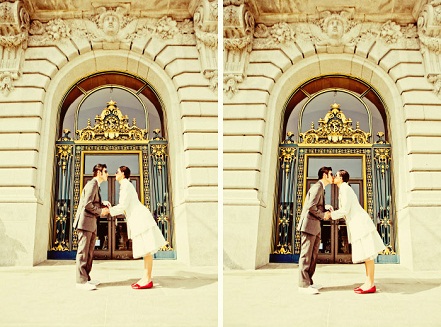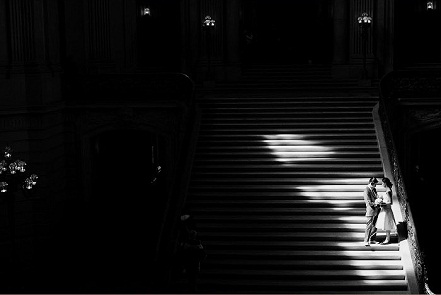 "There really wasn't anything fancy about how we met. Justine and I actually met at work. This was of course when we were a lot younger and before we went to college. Our first vacation together was to San Francisco and we had gone with a few good friends of ours. We fell in love with the city immediately and had always wanted to go back. Later after we both graduated college we agreed that we did not want a big wedding. We had our hearts set on something small with close family. It was at that point that we remembered how gorgeous San Francisco's City Hall was. We invited her parents and her brother, my parents, my brother and his wife, along with Justine's best friend and her husband."
Saying I Do...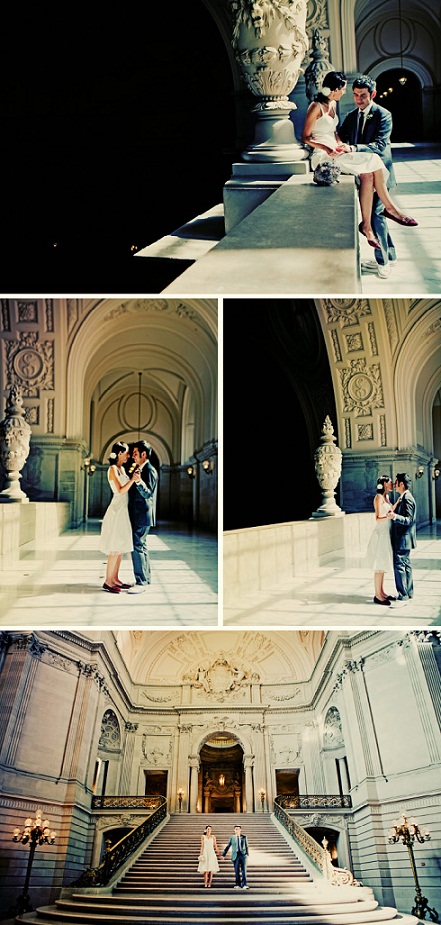 "From the beginning Justine and I wanted a very non-traditional wedding. To be honest, it wasn't really a wedding at all, we just went to get married at City Hall. However we did know that we still wanted to dress up, but in a fun way. Justine had her wedding dress custom made by a lady who designs and sells on Etsy. I had gotten my suit from J. Crew but Justine had the fun idea to wear it with some Converse All-Stars. That of course is a perfect example of one of the many reasons why I love her!"
DIY Details...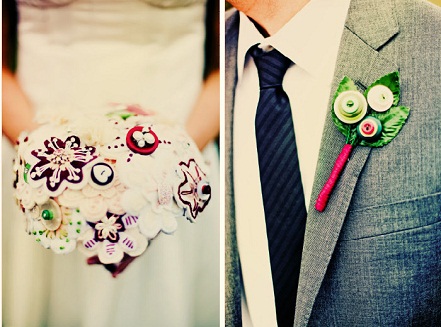 "She then took the task of designing and making her own bouquet, as well as the guy's boutonnieres. She also made personal gift bags that we had delivered to the hotels the week of the wedding to be put in our guest's hotel rooms before they arrived."
A Walk Around Town...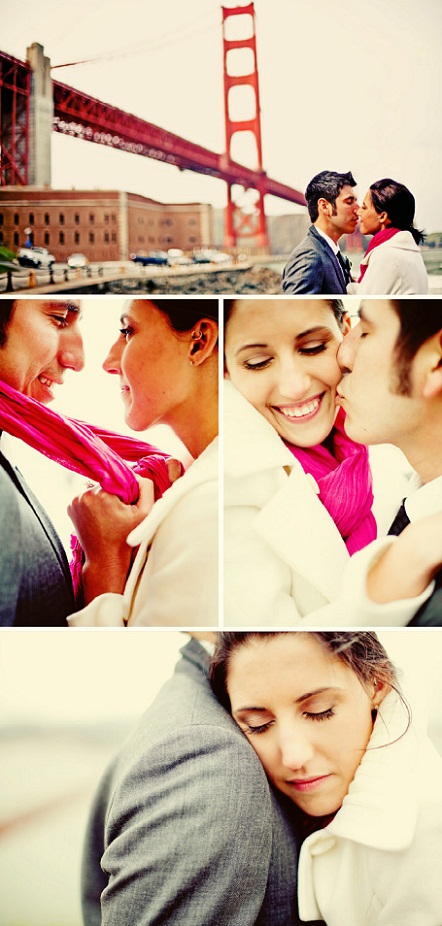 "Justine and I agreed that because we weren't going to invest a lot of money in a huge wedding that we would go all out on our photographers. We spent a lot of time googling wedding images and every time we found something we loved it coincidentally turned out to be the work of Tinywater. This was an amazing find because they are in Sacramento and have shot a lot in San Francisco. We immediately agreed that they were for us and had started contacting them..."
SweetHearts....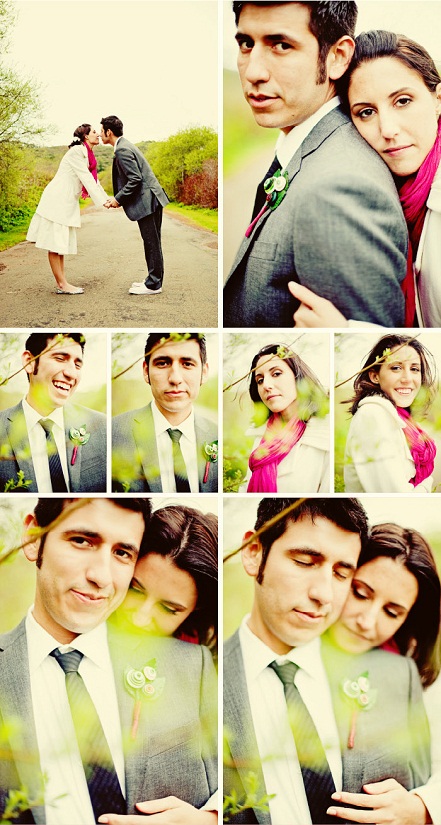 "We were so lucky to actually get them to shoot our wedding because they normally do weddings much larger than ours. We feared they wouldn't be able to help us because our wedding only had 9 guests. Needless to say, we were blown away at just how amazing Tinywater really is. They took us very seriously when we started inquiring about the wedding, and even dismissed a photographer's convention in Las Vegas that they had already intended on going to. They took the time month's prior to actually meeting to talk with us over the phone and they genuinely wanted to get to know us. "
In the Woods...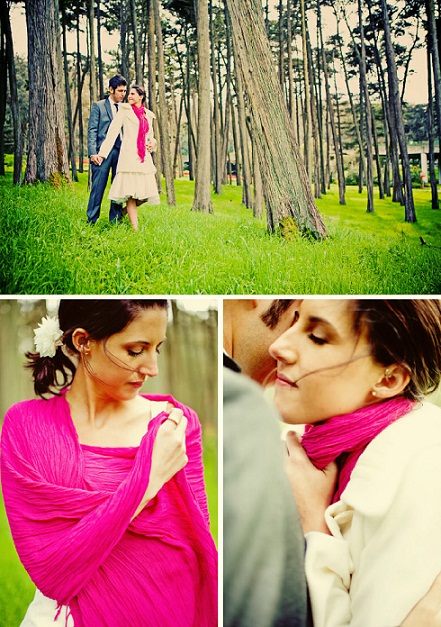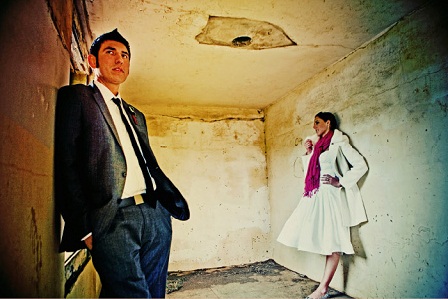 "As funny as it may sound, our excitement over the wedding photos started to grow much faster than the actual wedding. Both Justine and I hate being in front of cameras, but we both felt confident that we could trust Tinywater with everything, and we wouldn't have to be uncomfortable. This turned out to be the case exactly. When we met with Tinywater in person we connected immediately. We were literally laughing the whole time, which made taking pictures that much easier..."
Must Love Dogs...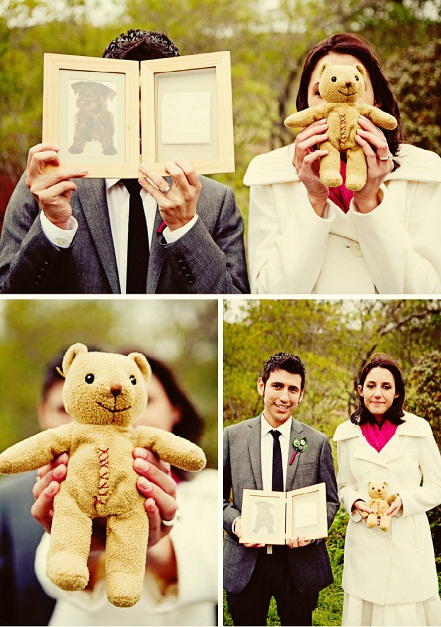 (Since their pup couldn't be with them they brought his photo and favorite toy!)
"They just had this way of making you feel like you've known them for years. It really is quite amazing, and at the same time a great quality to have for someone that documents such important days of people's lives. They are young, and professional, but most importantly they really got our humor."
A Teacher's Love...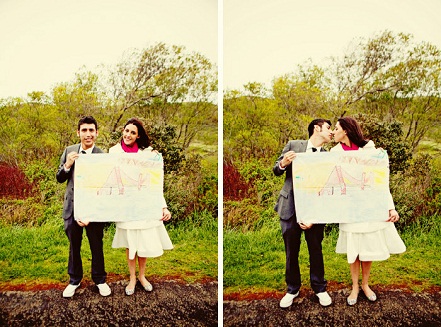 (These adorable pictures are from Justine's students!)
"They showed up at our hotel to shoot some getting ready pictures, and then rode with us to City Hall. They were with us every step of the way from waiting in line, to filling out papers, to signing our wedding license. And of course, they documented everything. There came a point where they were no longer just our photographers, but they were part of our wedding, and we were honored to have them there."
In the City...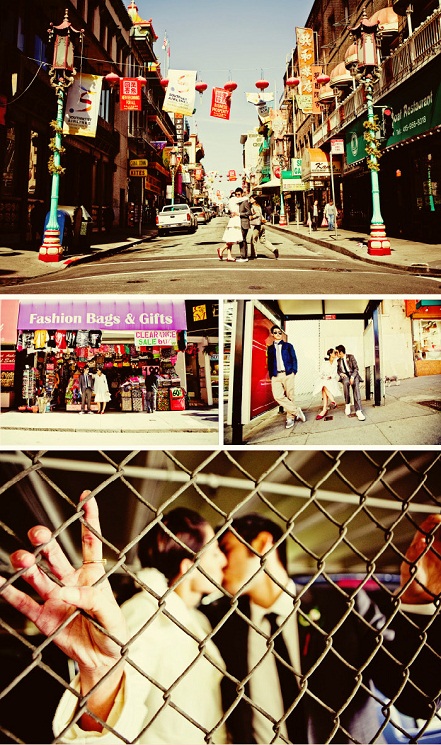 "After the ceremony Tinywater took us all over the city to take more pictures. We told them we basically wanted a vintage feel to our photographs and they took us to all of these amazing locations to get just that. Halfway through our tour of the city Tinywater surprised us by treating us to lunch, where they sat at the table beside us and took some candids of us that we had no idea they were even taking. It became so obvious to us that they truly love what they do and to this very day we still agree that going with Tinywater was the best investment we could have possibly made on our wedding. "
Always & Forever...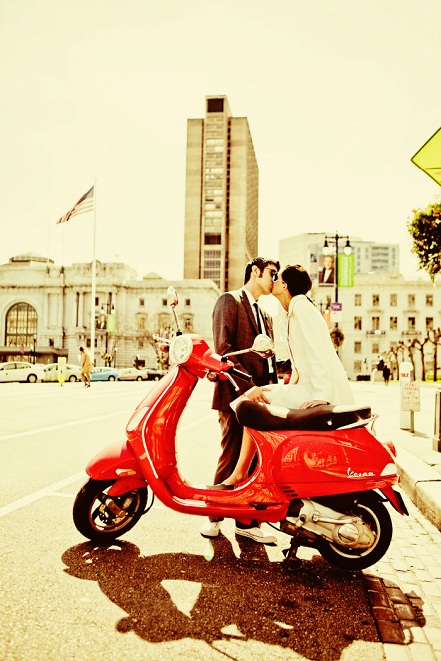 "One thing that should be known about Tinywater is that they don't just forget about you once the wedding is over. I can safely say that we have kept fairly close contact with Caroline for over a year now after the wedding. They are kind, personal, fun, and have a way of making you feel like you're the only clients they've ever had. They remember you throughout the year and check in to see how everything is going. They are now considered friends to us and we will look for every excuse we can to wind up back in San Francisco with a need to take some unforgettable pictures. If I were to make any recommendations for someone looking to plan their wedding, I would say book Tinywater, and then plan your wedding from there, I promise you will not regret it."
Have you fallen in love yet!
Congratulations Steven and Justine!
Bride's Dress: Etsy
Groom's Jacket: Jcrew
Groom's Suit Pant: Jcrew
**Special Thanks **to Caroline at TinyWater Photography
Please rate this article