When the perfect vendors come together for an inspirational photo shoot you can feel the magic and chemistry that captures your heart as you look through the stunning photos. This is the feeling I get as I look through the love story shoot from the works of Amy-Jo Tatum Bridal, Jim Vetter Photography, and Victoria's Florals and Event Planning, along with Style by Lana, and EliteStylist who did hair and makeup. Some people might not see the reason for inspirational shoots, but when you see photos, gowns, and flowers like these you know a newly engaged bride will see everything she's ever dreamed of for her own big day...see the magic for yourself in this lovely inspirational bridal shoot.
Love is in the Air...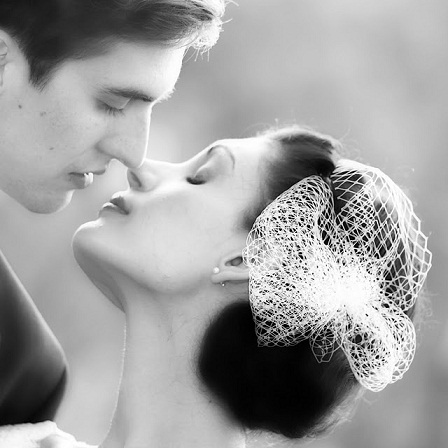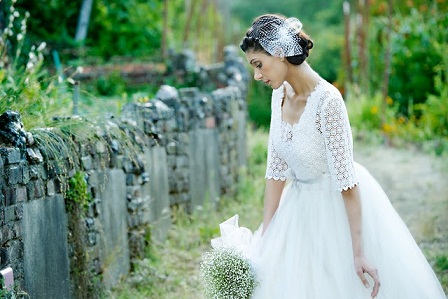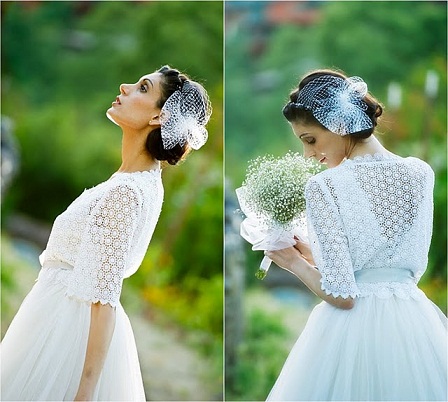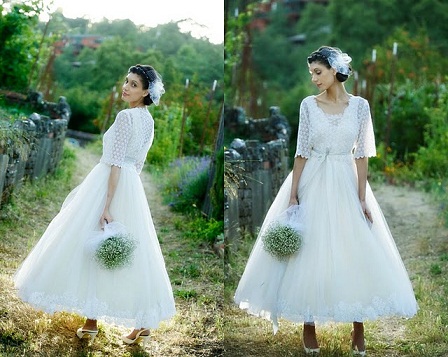 "As an indie designer I believe creating a collection for brides can be a bit like writing a romance. Every piece begging to be created has a certain character to be developed. In this ongoing saga of layered skirts and yards of crinoline, I've tried to keep the hourglass silhouettes looking fresh and forward by introducing new fabrics and textures to a decidedly vintage line. Mixing lace and tulle is an ideal combo for these romantic pieces. For that little extra something this season I added some lace blouses. I opted for a cutout Swiss cotton over blouse with vintage laces added to the waist and neckline. An ivory high-necked blouse out of stretch lace lends a real Edwardian look and the Val lace over blouse with a scalloped Sabrina neckline gives off the classic and beloved 'Audreyesque' image."
Continue Reading...
Where there is Love...there is Romance....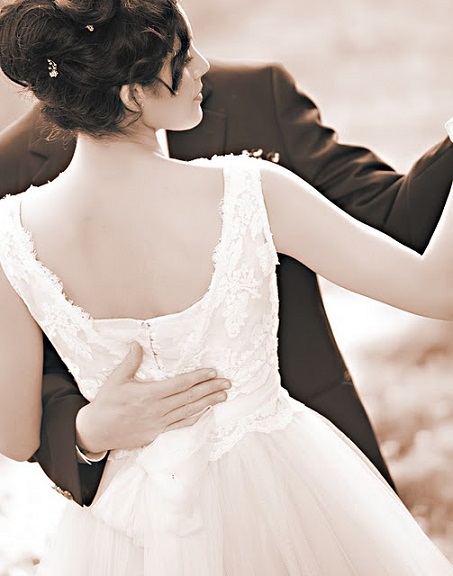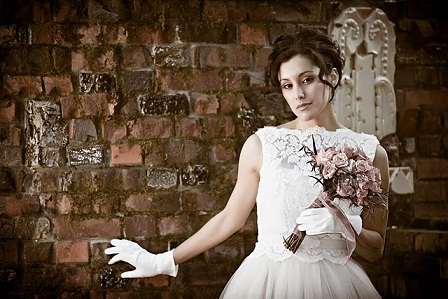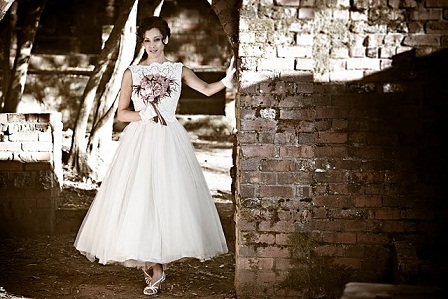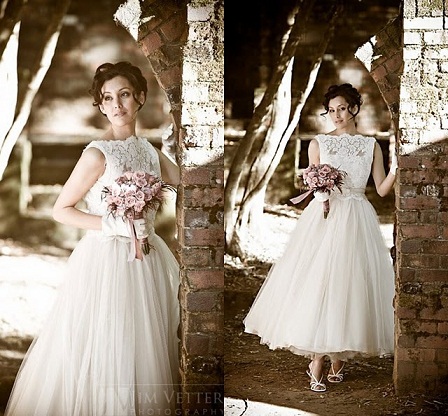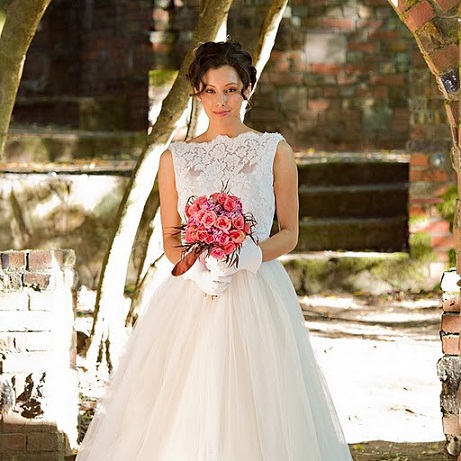 "No study is complete without the adept eye of a photographer who understands the work. This stylized shoot of vintage dresses set against the quaint and rustic backdrop of Northern California gardens was Jim Vetter'sbrainchild. First off, I have to say, Jim is tops. His vision about how a shoot goes together both artistically and professionally is unparalleled. He will work straight through a session and keep your vision as well as his own fresh. Late spring of this year Jim called me in an emergency because he needed designs for a stylized shoot where the gowns didn't show up. Unfortunately he called at one of the busiest times here in the Land of Bridal so we both took a rain check,scheduling something for summer. All I can say is, some things are well worth waiting for . . ."
Continue Reading...
Picture Perfect Love Story...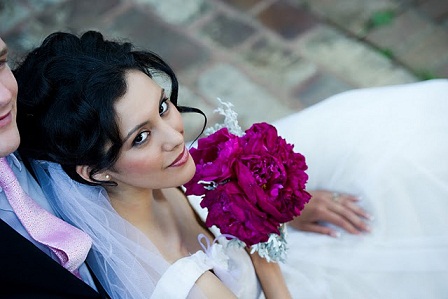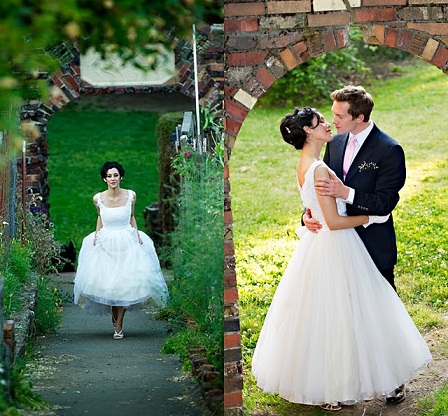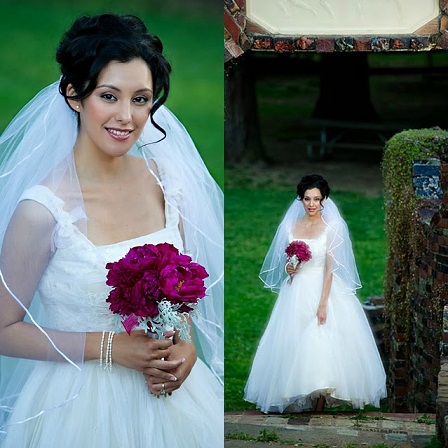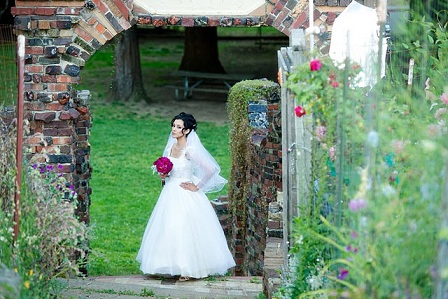 About the project as a whole, Jim says, "I had a vision to create a set of images that portray an intimate mood fitting for the classic designs of Amy's gowns. The impetus for this shoot was my desire to truly highlight my work and the work of my collaborators - and to do this in a controlled way that isn't really possible at an actual wedding. This project allowed us to capture the best of every one's work."
Continue Reading...
Bridal Bliss...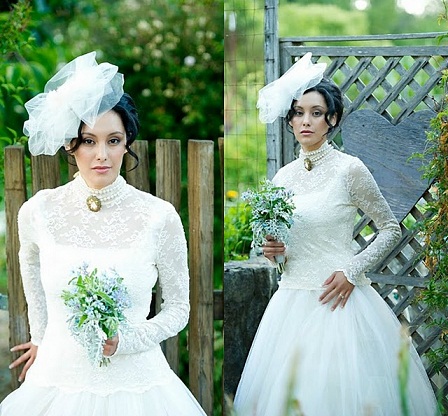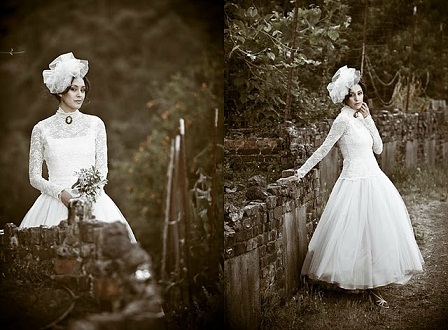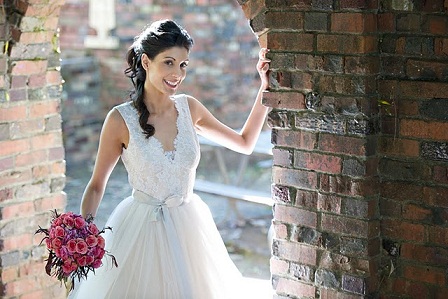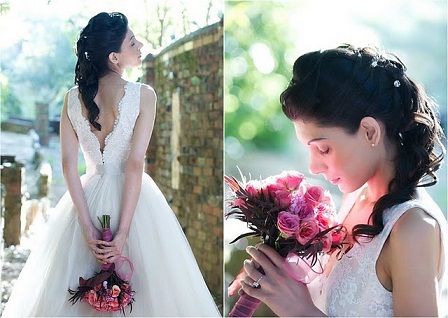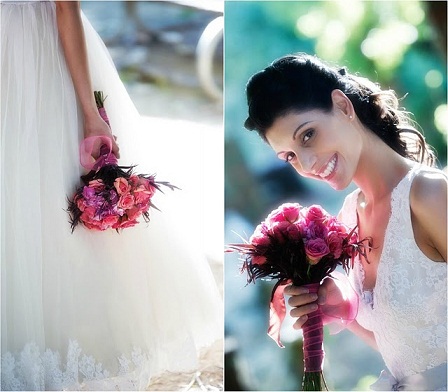 For the bride and groom it's more than just a wedding day, it's a celebration of their love and their journey they will take together that will last a lifetime. Planning a wedding is about putting together ideas and details that represent who you are and represent your love story. Thanks to wedding gown designers like Amy-Jo Tatum, photographers like Jim Vetter, and florist like Victoria's Florals and Event Planning the loving couple can see their big day come together as it was meant to and get ideas from the very first day they get engaged!
CREDITS
Photography: Jim Vetter Photography
Gowns: Amy-Jo Tatum Bride
Hair: Style by Lana
Makeup: EliteStylist
Florals: Victoria's Florals and Event Planning
Models: Joy Mann, Rocio Flores, Curtis Ashton, Keith Hamrick
Venue: Robson-Harrington Park, San Anselmo, Ca