These wedding readings are SO sweet and I'm very excited to share them with all you wedding-planners! It's no surprise that the best quotes come from well-written literature. I'm a major bookworm (especially in the romance category) and these quotes definitely caught my eye. I just think it captures the emotion that two people who are planning on spending the rest of their lives together should be feeling for each other. Check out some of these beautiful wedding readings from some popular books. Let me know which one is your favorite!
---
1

Jane Eyre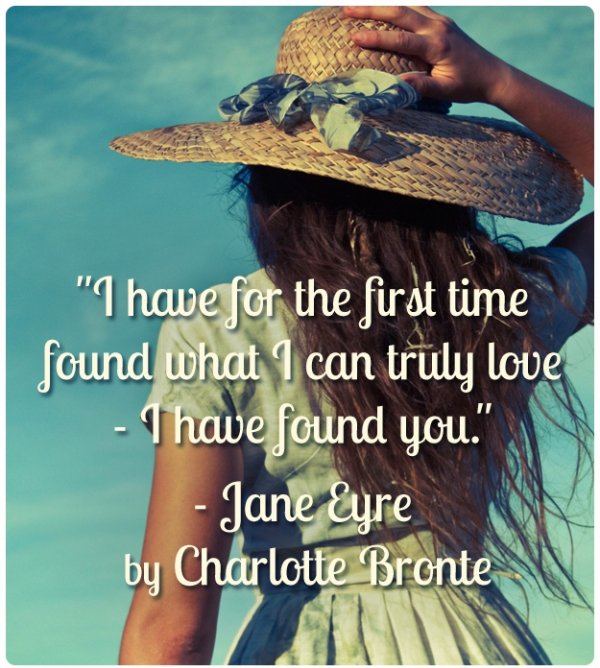 If you haven't read Jane Eyre, do so! It's a fantastic love story and definitely shows that through the ups and downs and whatever is holding you two apart, love will conquer in the end. It's beautiful story and one of my favorite wedding readings! The full quote reads, "I have for the first time found what I can truly love - I have found you. You are my sympathy - my better self - my good angel; I am bound to you with a strong attachment. I think you good, gifted, lovely: a fervent, a solemn passion is conceived in my heart; it leans to you, draws you to my center and spring of life, wraps my existence about you - and, kindling in pure, powerful flame, fuses you and me in one."
2

The Fault in Our Stars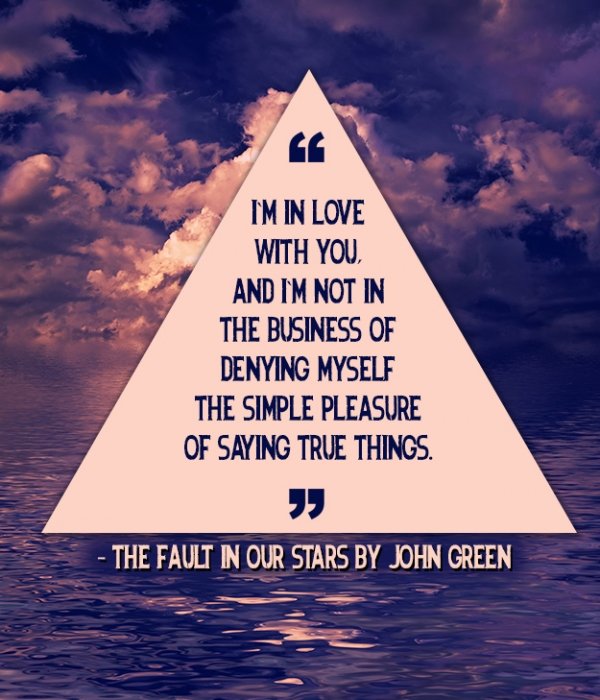 I can't even think about this love story without bawling. Augustus Waters, in my opinion, is one of the best fictional characters around. It's so hard not to fall in love with him and the way he expresses his love for Hazel Grace. The full quote reads, "I'm in love with you, and I'm not in the business of denying myself the simple pleasure of saying true things. I'm in love with you, and I know that love is just a shout into the void, and that oblivion is inevitable, and that we're all doomed and that there will come a day when all our labour has been returned to dust, and I know the sun will swallow the only earth we'll ever have, and I am in love with you."
---
3

Wuthering Heights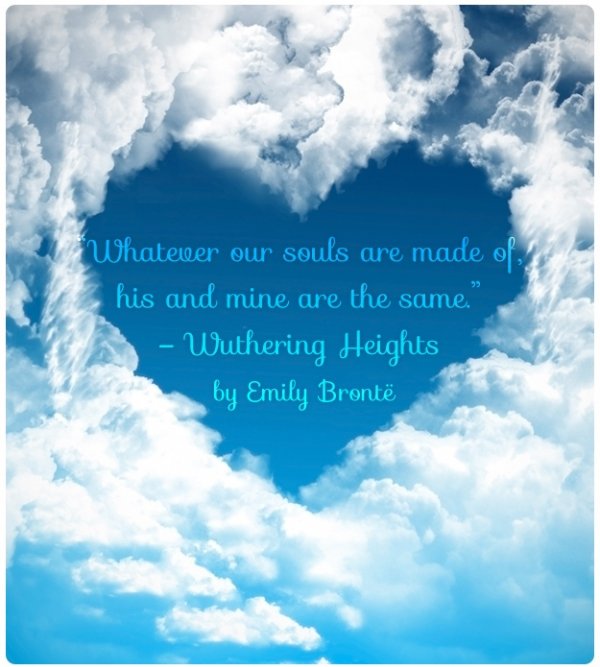 Here's a classic for you. It shows the strong bond that two people who are soul mates have with each other. The full quote reads, "He's more myself than I am. Whatever our souls are made of, his and mine are the same… my great thought in living is himself. If all else perished, and he remained, I should still continue to be; and if all else remained, and he were annihilated, the universe would turn to a mighty stranger. I should not seem a part of it."
---
4

Evelina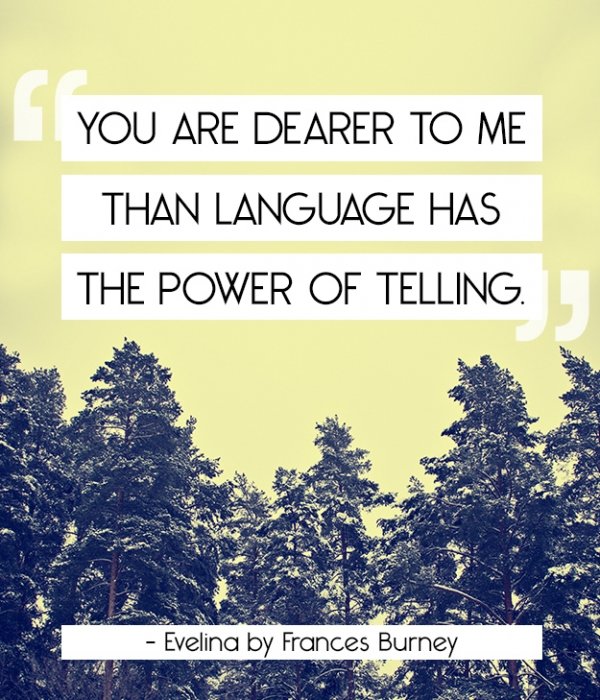 I love the simplicity of this. Sometimes there really are no words to describe your love for someone. The full quote reads, "I revere you. I esteem and admire you above all human beings. You are the friend to whom my soul is attached as to its better half. You are the most amiable, the most perfect of women. And you are dearer to me than language has the power of telling… You are now all my own… How will my soul find room for its happiness? It seems already bursting!"
---
5

Wild Awake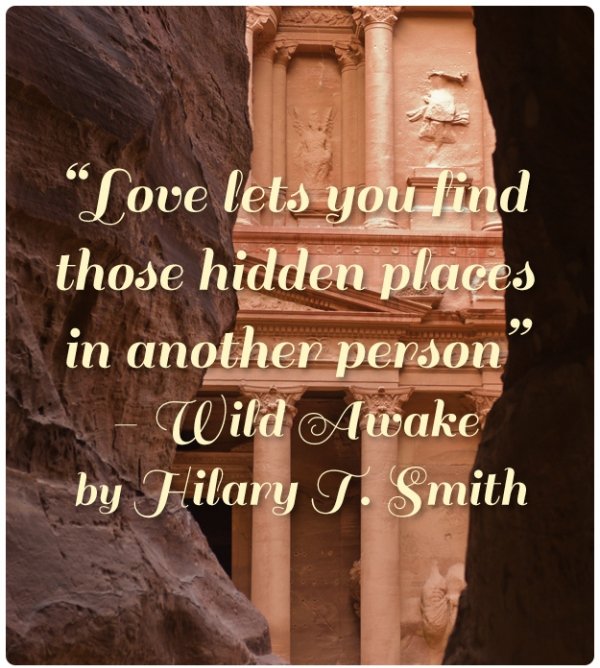 I love this quote. It's about how love allows you to open yourself up and let that special person into the unknown parts of your mind. The full quote reads, "People are like cities: We all have alleys and gardens and secret rooftops and places where daisies sprout between the sidewalk cracks, but most of the time all we let each other see is a postcard glimpse of a skyline or a polished square. Love lets you find those hidden places in another person, even the ones they didn't know were there, even the ones they wouldn't have thought to call beautiful themselves."
---
6

The Portrait of a Lady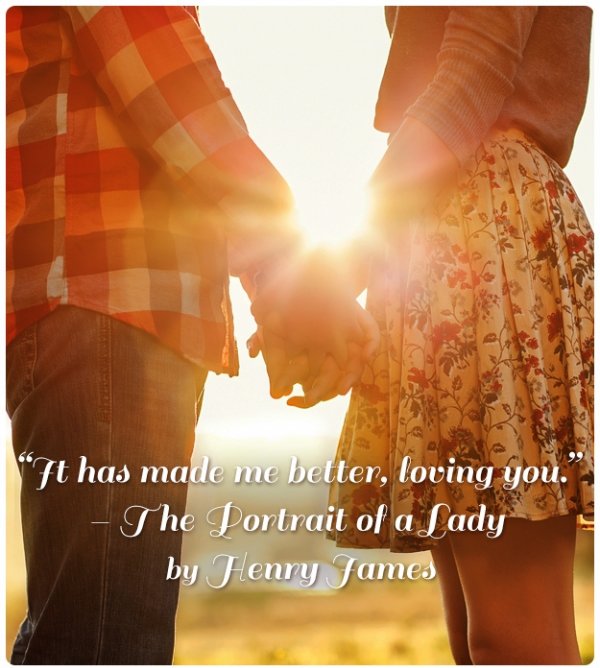 I also love the simplicity of this quote. Loving someone really can make you someone better, the "you" that you were always meant to be! The full quote reads, "It has made me better loving you… it has made me wiser, and easier, and - I won't pretend to deny - brighter and nicer and even stronger. I used to want a great many things before, and to be angry that I didn't have them. Theoretically I was satisfied, as I once told you. I flattered myself I had limited my wants. But I was subject to irritation; I used to have morbid, sterile, hateful fits of hunger, of desire. Now I really am satisfied, because I can't think of anything better."
---
7

The Notebook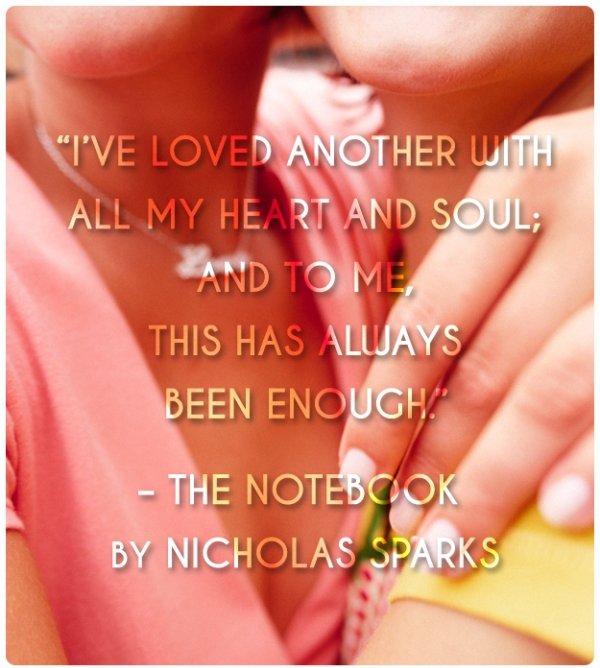 Of course this book had to make it on the list! I love that this quote shows that in your lifetime, if all you did was love someone, it was indeed enough. The full quote reads, "I am nothing special; just a common man with common thoughts, and I've led a common life. There are no monuments dedicated to me and my name will soon be forgotten. But in one respect I have succeeded as gloriously as anyone who's ever lived: I've loved another with all my heart and soul; and to me, this has always been enough."
Well, there you have it! These are just seven out of MANY beautiful wedding readings from classic/modern books. I personally can't choose a favorite. Can you? Which one would you say to your loved one on your special day?
---
Comments
Popular
Related
Recent