There are some pretty amazing engagement photo shoot ideas out there in the world of weddings. With so many people around me getting engaged, I've seen some pretty incredible ideas! Of course that's made me just curious enough to look at fun ideas! So I've compiled a list of 7 unique engagement photo shoot ideas for you and your fiancé to consider!
---
1

Find Some Colour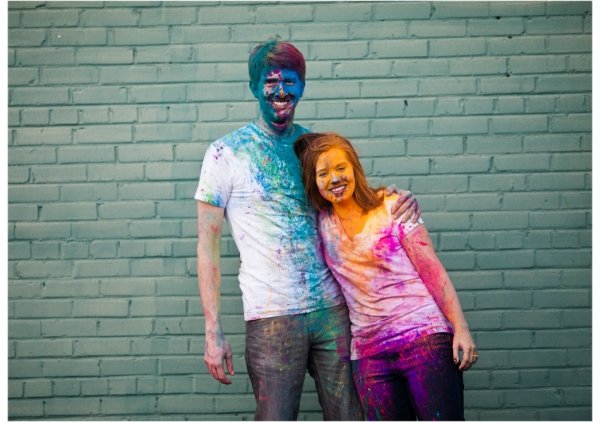 Some of the best engagement photo shoot ideas comes from cultural inspirations, and this one reminds me of Holi, the Hindu Festival of Colours. If this is something you and your partner participate in every year, it's an even more amazing approach to your engagement shoot! Have some fun, find some colour, and make a splash!
2

Look to Hollywood Classics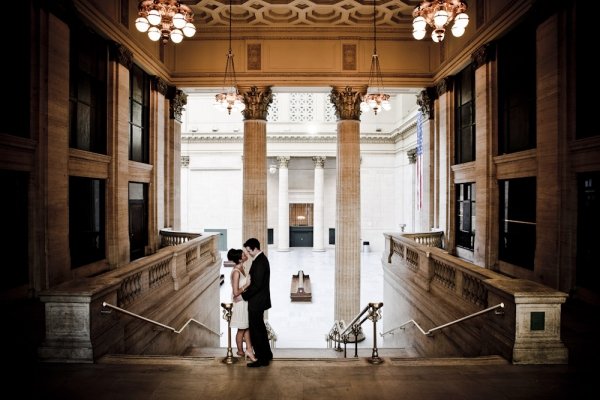 Last year, a friend of mine got engaged and I loved her photos so much that I want to use the idea now. One of the coolest engagement ideas is to look to the classic films of Hollywood that made us all believe in love again. Whether it be Breakfast a Tiffany's, Dirty Dancing, or even modern day classics like The Notebook or Titanic, find what makes you feel the magic, and recreate it!
---
3

Go Back to Nature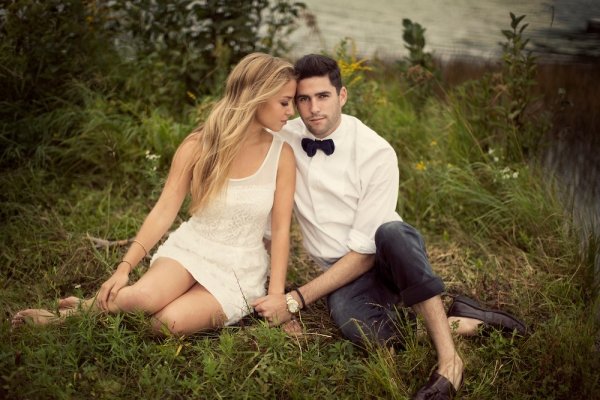 I think the natural setting is one of the sweetest engagement photo shoot ideas I've ever come across. It can be camping, hiking, fishing, or whatever you two love to do outdoors. If there's an annual tradition the two of you have, why not incorporate that into your engagement shoot?
---
4

Go Candid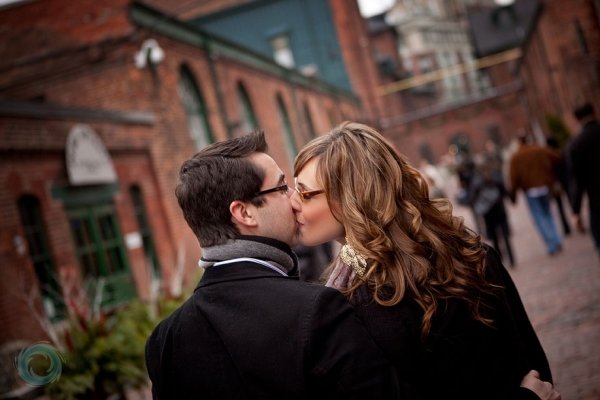 I think this is one of loveliest photo shoot ideas out there. It's simple, it's classic, and it beautifully shows your love for one another. Some couples aren't the best at posing for a photographer. In fact, most aren't. But if you're able to find someone you're comfortable around and you don't have to constantly pose, you'll instantly feel at ease and the happiness and love will ooze out of the two of you for everyone to see!
---
5

Find a Landscape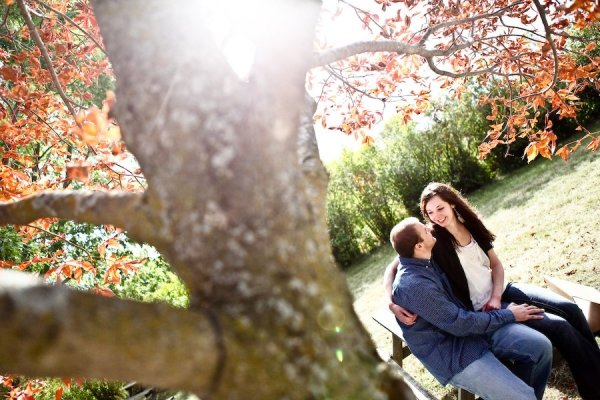 One of my closest friends recently got engaged, and she and her fiancé travelled to BC to take their engagement pictures, and let me tell you – they're beautiful! You don't always need a ton of props. In fact if you find a landscape that takes your breath away, why not take your engagement pictures there? Finding a stunning landscape is one of the best ideas to consider!
---
6

Just Be You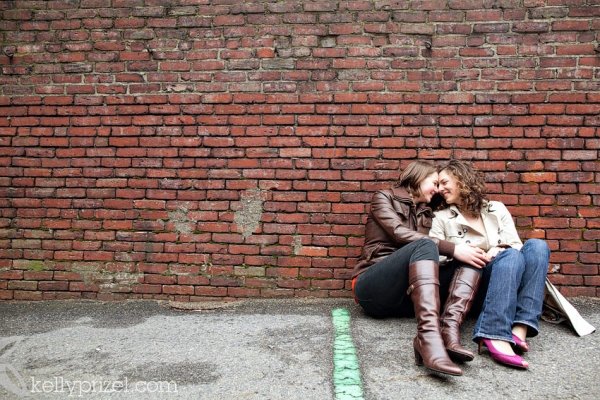 To me, the best photos out there, regardless of the occasion, are when you're just having fun and being you. Whether it be relaxing at home, going out to the beach, unwinding at a carnival, go where you feel happiest. That is a fail-proof way of having beautiful photos, and it's definitely one of the best engagement photo shoot ideas to make sure you have the biggest natural smile on your face!
---
7

Tell Your Story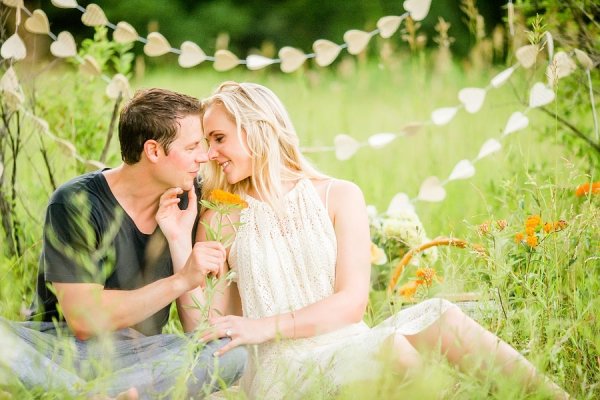 I think one of the most unique photo shoot ideas is to incorporate the story of how you two met. If you met in school, as high school sweethearts, or at work, whatever your story is, tell it with photos! They say an image speaks a thousand words, so tell your story through photos!
Taking your engagement photos is one of the most exciting parts about getting married; it not only announces your engagement (formally) to the world, but you get to spend a day having fun and getting photographed with your love! So tell me, what cool and creative engagement photo shoot ideas do you have?
---
Comments
Popular
Related
Recent