Trying to decide between many interesting Cocktail Dresses For a Wedding on which you need to show up looking your best certainly isn't the easiest job on the world. Especially if we're talking about a day wedding which, although just as glam, certainly makes long evening gowns seem like a bit too much. Don't you agree? A stunning cocktail dress is certainly a good investment and if you focus your attention to versatile, easily "accessorizeable" pieces, your cocktail dresses for a wedding might prove to be more than just a onetime wonder! In fact, picking anyone of the following cocktail dresses for a wedding in question won't only make you the belle of the ball but update your closet with a piece you'll be dying to show off at any glam event!
---
1

L'Agence Metallic Dress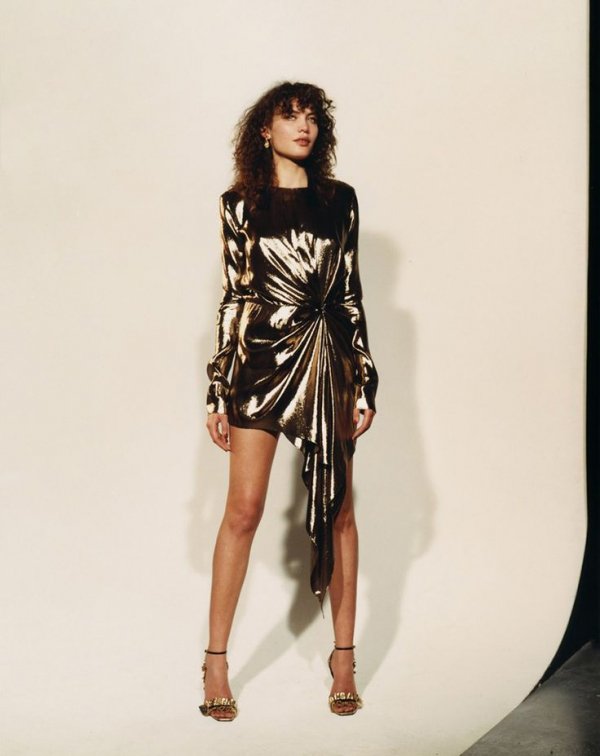 Oh my gosh! This fabulous dress is so old Hollywood style! The shimmer, the wrap effect, this cold yet extremely chic metallic shade – everything about it is absolutely perfect! Check out the whole style to get a better idea and you'll definitely see what I see. The wrap-effect makes this glitzy, glam fabric look even more wow and since we're talking about a style that makes all the imperfections and critical spots disappear, I'd say, "Go ahead, girl, you know you want it!"
---
2

By Malene Birger Casidaz Dress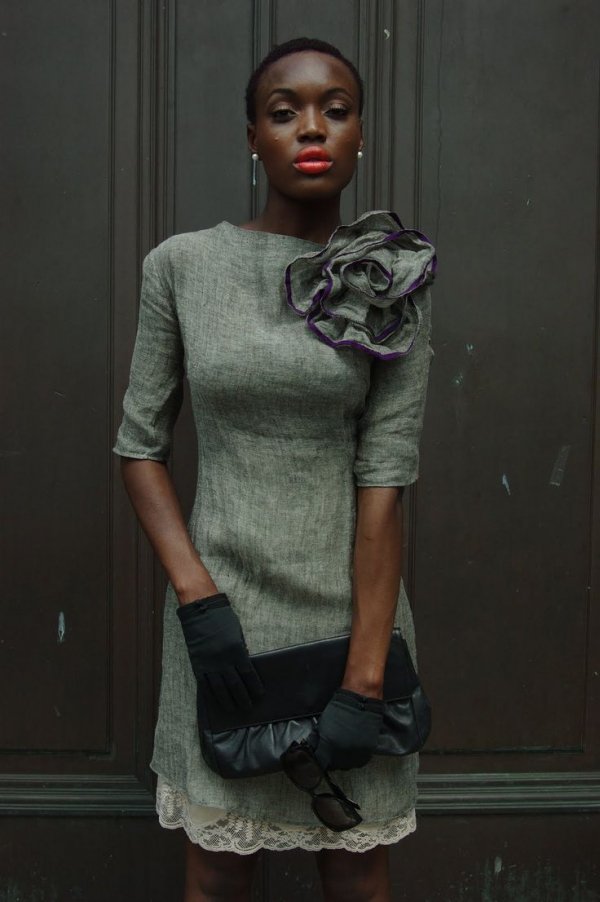 This amazing mix of elegant forest green and classic, always welcome black will certainly get you noticed so I think you should really add it to your list of nice cocktail dresses for a wedding! Wear it if you're built like me (read: a bit squarish in the mid section) because this black ribbon at the waist and the fabulous wrap-effect at the hips are absolutely ideal for creating that seductive hourglass figure. This dress can be accessorized beautifully for a sophisticated, glam wedding look and the best thing about it is that you'll get to enjoy it even long after the big event by combining it with smart pieces (like different types of blazers) or hip pieces ( colorful accessories, chic boots, stylish bags, glam jewelry).
3

Halston Heritage Silk-Georgette Dress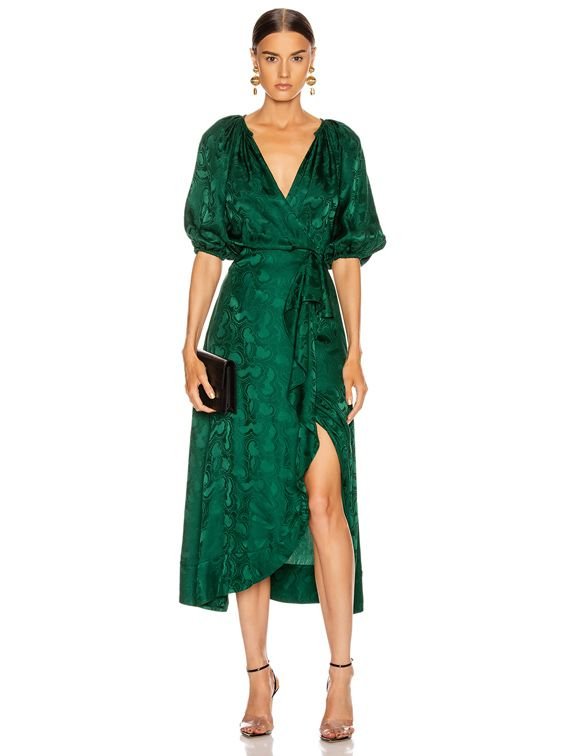 Exotic, chic and sexy in the most refined way – those are the words I'd use to describe any girl wearing this stunning emerald dress! It's a piece worth having so, if you decide to go with it, make sure it doesn't remain stuck in your closet along with tons of other cocktail dresses for a wedding, gowns for receptions or whatever you call your piles of fabulous clothes you didn't get to use more than once.
---
4

Alice + Olivia Silk Crepe Dress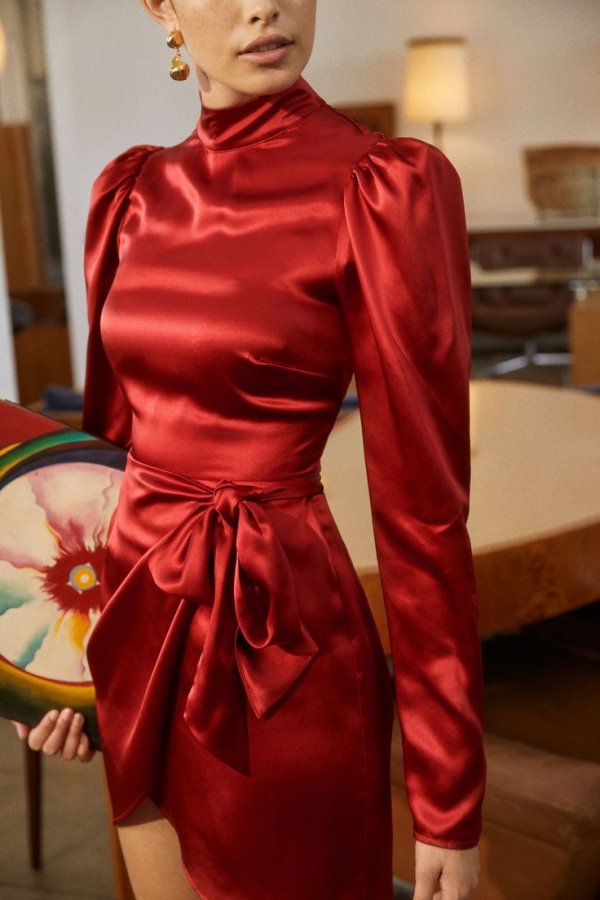 Need more breathtaking cocktail dresses for a wedding that's for some reason special enough to get a whole new wardrobe? Well, take a look at this ethereal beauty! Layers of tasty, plum-colored silk crepe will give you a fairy-like, delicate feminine shape in case you're tall and skinny or cover up a few critical spots in case you have something to hide and this gorgeous neckline…oh this gorgeous neckline – I'm literally out of words! A stunning piece of fashion indeed!
---
5

DVF Maja Dress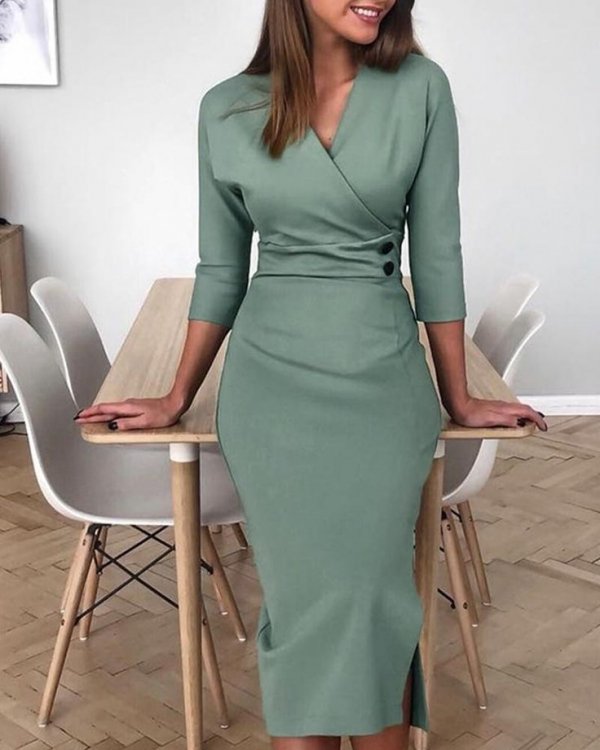 You will definitely need to check out the entire look because the cover-shot really doesn't do this dress justice! Pay attention to these gorgeous button details in the back and allow yourself to fall in love with this lovely shade of green – I promise you won't regret it! The dress is an absolute perfection – a piece that looks fabulous on its own and leaves so much space for experimenting and accessorizing in the same time so feel free to let be one of your favorite cocktails dresses for a wedding in question as well as many other interesting occasions!
---
6

DKNY Cape Overlay Dress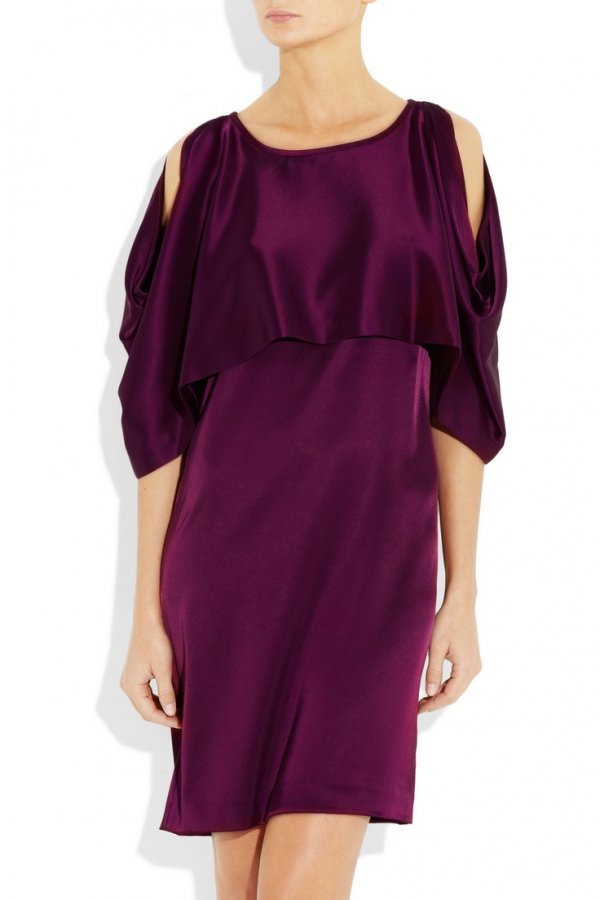 Price: $375.00 at net-a-porter.com
And how about this one? Don't you love this interesting cape-like detail, the way it wraps around the body so freely and naturally… its gorgeous shade and a simple, yet, so chic cut? This dress is just made to be worn and since it's styled so perfectly, I'm willing to bet it would look great on ladies of all sizes! What do you think?
---
7

Preen Line Antiqua Dress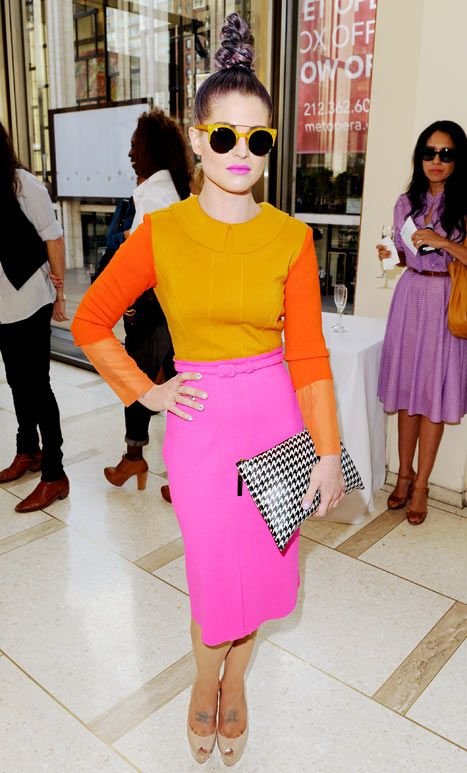 Chic, glamorous pieces don't have to be all black and gray…In fact, you can pull of the season's most popular style, color block, and still look like a million bucks inside a diamond studded Vuitton travel case! But, wait, before I move on to the next dress (which is amazing, by the way) I must ask you something – Am I tripping or this dress has Samantha's (Sex and The City) name written all over it? I think she wore something just as interesting...
---
8

Lanvin Front-Knot Dress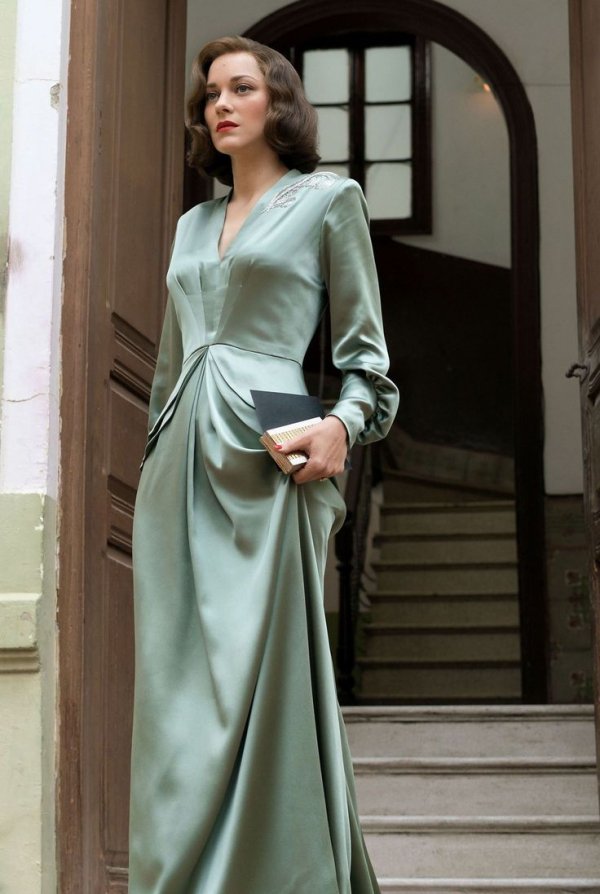 If you are the bride or your goal is to be as beautiful as the bride (which doesn't have to be a bad thing or turn into a competition… think: Pippa Middleton, for example) this dress would be a perfect choice! I absolutely know you'll love it and I'm positively sure this is THE one, the most glamorous, the best of all cocktail dresses for a wedding! Right?
Wear one of these stunning cocktail dresses for a wedding and you can rest assured you'll be the best dressed lady if not in the whole venue than at least within the rest of your wedding party. So, ladies? Let me hear you now – cocktail dresses for a wedding – which one would you choose?
More
---
Comments
Popular
Recent