7 Budgeting Tips for Your Wedding ...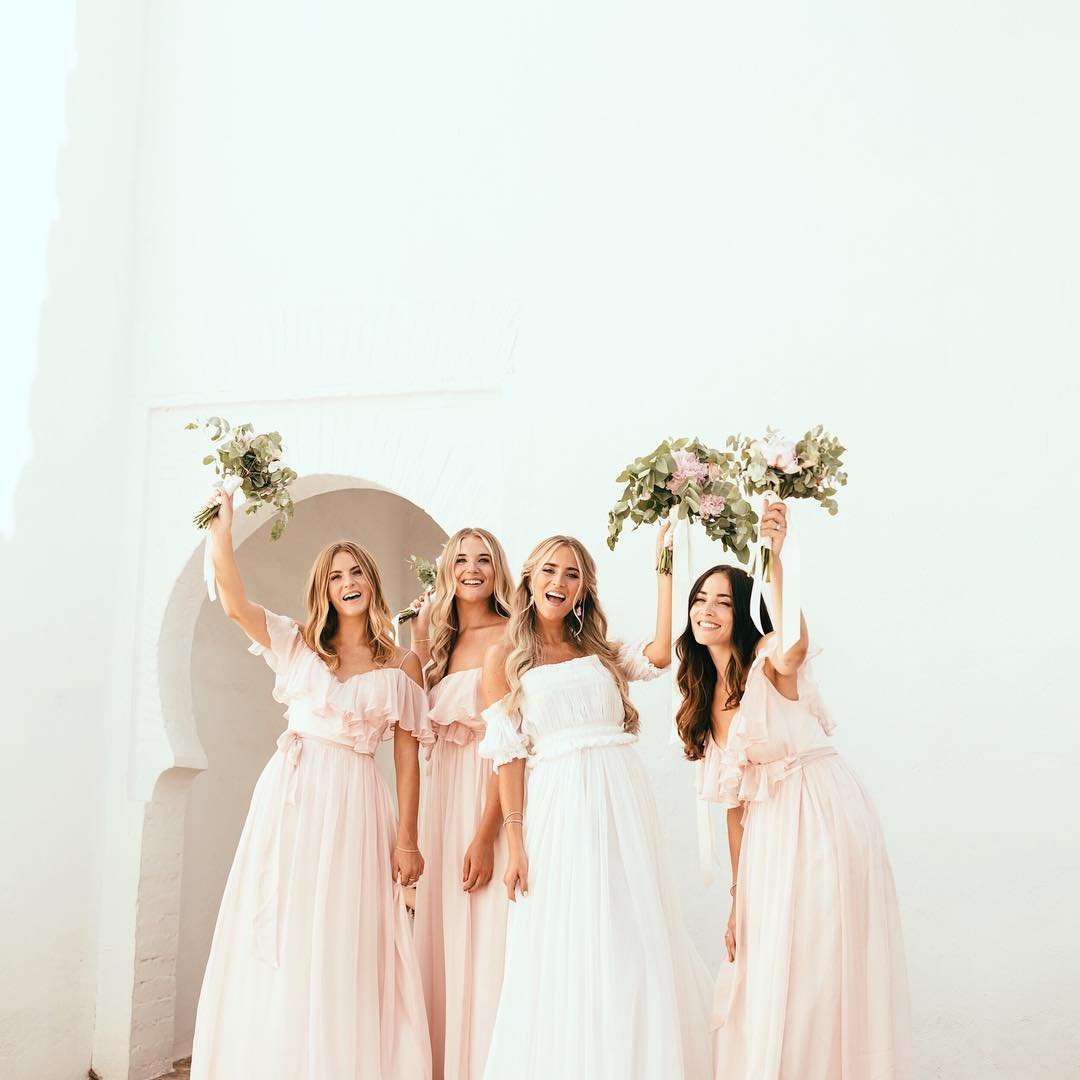 It's supposed to be one of the happiest times of your life, but without the right budgeting tips for your wedding, the months leading up to your big day can quickly spiral out of control into being expensive, nerve-wracking and all-around stressful. Luckily, you can keep sticker shock from stealing your thunder with the help of a few quick and easy tips guaranteed to have you focusing more on "I Do" than "IOU." From inviting only close relatives and friends to shopping local for your flowers, these budgeting tips for your wedding will definitely help save you a few precious pennies, and just might help save your sanity, too!
1.

Keep the Guest List Short and Sweet
The first in my collection of budgeting tips for your wedding is to limit the guest list to only your nearest and dearest. Hosting a small, intimate affair will not only help keep your food and drink costs at bay, but it will also ensure you actually have time to mingle and celebrate with everyone who comes out to share your day. And isn't that the point, after all? A smaller guest list can sometimes mean a wider range of creative venue options, too, including art studios, family-run wineries and small-scale restaurants that may not be able to accommodate several hundred people the way a traditional banquet hall can.
2.

Nix the Huge Wedding Party
Inviting every last one of your kindergarten pals, summer camp buddies and sorority sisters to be in your wedding party might sound like fun at first, but it also means you'll pay lots more for flowers, "thank you" gifts, and the pricey hair and makeup services that some brides cover for their maids. Worried that leaving someone out will stir up hurt feelings? Those who aren't in the wedding party can still be given other special roles to perform, including sharing a favorite reading or story during the ceremony, or giving a toast at dinner.
3.

Serve Wine, Beer and a Signature Cocktail
Alcohol can easily become one of your biggest expenses, especially when you have a fully stocked open bar. Consider instead serving just wine and beer, plus a signature cocktail customized to represent you and your partner. Maybe you and your fiancé sipped sangria on the beach in Mexico to celebrate your engagement, or maybe you have a favorite type of liquor that also perfectly captures your theme, like bourbon for a Mardi Gras-style wedding. Crafting a unique drink around these details is the perfect way to get creative and add an extra fun touch to your reception!
One of the fastest ways to get off track right from the get-go is to set your budget expectations too low. Whether your parents are chipping in or you're paying for the wedding yourselves, be realistic about what you want and what the going rates are in your area. Then, rather than setting a single number in stone right away, first choose a range you want to stay within instead. That way, you'll give yourselves a little extra breathing room as you narrow down where you'll decide to cut back and which splurges you just can't bear to do without, like that deluxe photo booth or custom monogrammed aisle runner you've got your heart set on.
5.

Get Married on a Friday or Sunday
Some venues and vendors will offer a discount for weddings held on a Friday or Sunday, or even another day during the week, if you and your guests are flexible. Can't stand the thought of giving up your vision for a Saturday wedding? Depending where you live, some businesses might also offer discounts during the winter months or whenever the "off-season" happens to fall in your area.
6.

Choose Locally Grown, in-Season Flowers
Those brightly colored Hawaiian orchids might be beautiful, but shipping them in from afar can mean even more strain on an already tight budget. Talk with your florist about which types of flowers and greens that fit your color scheme and wedding vibe also grow locally during the season you're getting married. Doing this can help save you money while also supporting local growers and being friendly to the environment.
7.

Shop Trunk Shows and Sample Sales
Unless your name happens to be Kate Middleton, chances are you can't afford to hire a renowned designer to craft you a top-of-the-line wedding gown. But saving money doesn't mean you can't still look gorgeous on your big day! Check to see if any of your favorite designers have a local trunk show coming up. This just might give you a chance to meet the designer in person while also snagging a discount for placing an order that same day. Sample sales, where bridal salons make some of their in-store sample gowns available to buy, can also help you get a dress you love for less than you would pay to order it new.
And there you have it – easy, straightforward strategies that will let you focus on the fun and forget about the money stress while planning the wedding of your dreams. What are your go-to budgeting tips for your wedding?
{{#comments_count}} Show Commnents ({{comments_count}}) {{/comments_count}}