Breathtaking Wedding Inspos for Girls Planning a Barn Wedding ❣️ 💕 👰 ...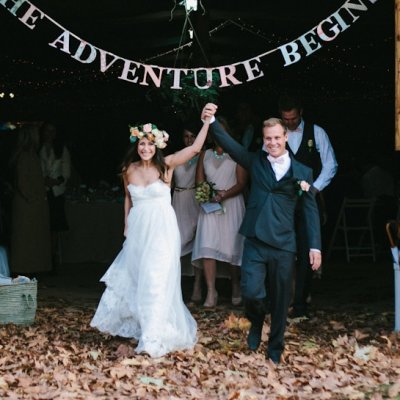 I almost had my wedding in a barn but we decided to hold it somewhere else. If you are thinking about taking Pinterest up on the rustic trend, these pictures are for you! Take a look at what real barn weddings are all about!
1.

Lights, Tables, Action!
Look at everything! The tables, the lights, the ceiling. LOVE it!
Seriously. How cute is this?
This is adorable. The arches? The lights? I'll take it!
4.

Look at the Barn Lights!
They are wheels. How cool!
5.

The Photo Opportunities
Oh, think of 'em!
6.

Don't Forget the Bridal Party
You MUST include them too.
7.

Cocktail Reception Anyone?
This looks like the perfect place for it.
Doesn't need to be expensive at all.
9.

More Photo Opportunities
How effing cute!
You don't need it outside at all.
No problem! Bigger barn!
Don't need to dress it up.