Up until the very day of Kate Middleton and Prince William'sroyal weddingthere will be many speculations of who her wedding dress designer will be. Lately it has been rumoredto be Alexander McQueencreative director, Sarah Burton, but all rumors have been denied. Maybe you're not of high status like Miss Middleton, but who says your wedding dress can't inspire that inner princess waiting to walk down the aisle in a pretty gown and princess crown like Kate's!
---
5

A Ruffled Princess...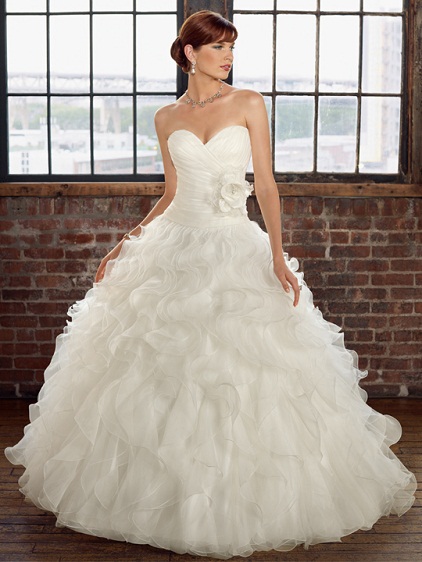 Photo: Mori Leevia FashionableBride
This p**rincess bride** is ready to have fun and twirl on the dance floor in her beautiful organza, ruffled ballgown by Blu from Mori Lee. She'll walk down the aisle at theRoosevelt Hotelin NYC and feel like the Manhattan princess she always knew she was!
---
4

Sophisticated Princess...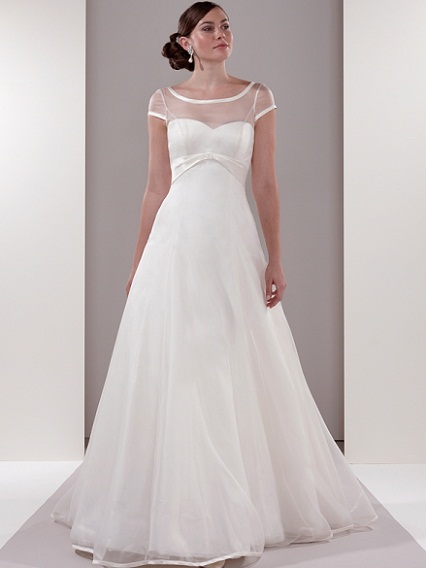 Photo: Sassi Holfordvia FashionableBride
A princess bride never kisses and tells! I love the sophisticated and modest look of this elegant Sassi Holfordgown. You don't have to wear a ballgown on your wedding day to feel like a princess. This A-line silk and satin detail organza dress will keep your prince smiling with happiness.
Trendinig Stories
More Stories ...
3

Modern Princess...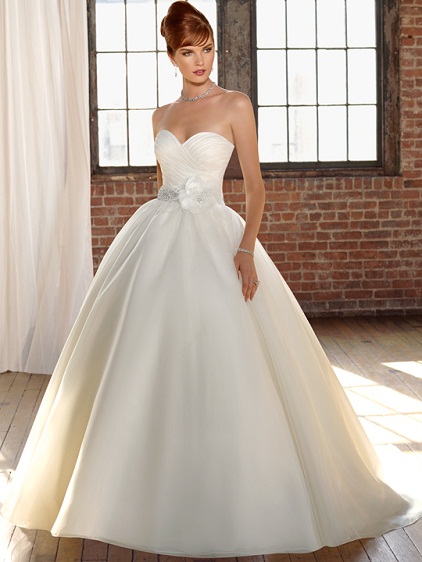 Photo: Mori Leevia FashionableBride
She is a modern princess bride who lovessparkly heels, pink peonies, and mason jar centerpieces! I just love the full skirt on this** Mori Lee** ballgown, another gorgeous dress from their Blu collection. Could you imagine yourself walking down the aisle in a princess ballgown like this one?
---
2

Fashionista Princess...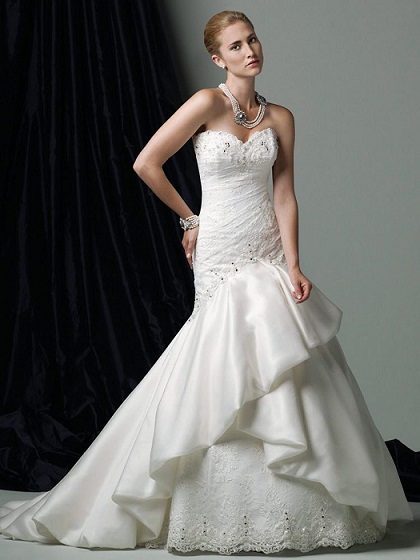 Photo: James Cliffordvia FashionableBride
As a princess bride she deserves only the best because she loves fashion and big names like Christian Louboutin, Prada, and Armani. She wants a show stopping wedding gown like this stunning dress fromJames Clifford, who designs his own label forMon Cheri.
---
1

A Fairytale Princess...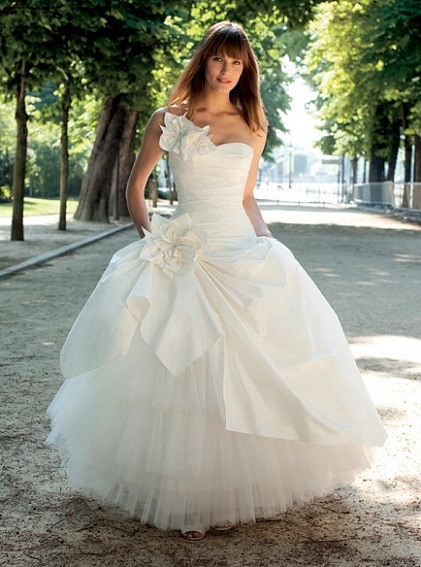 Photo: Cymbelinevia EternityBridalWear
Doesn't she look like a true fairytale princess? I love the look of this wonderful ballgown, from the bold flowers to the tulle underneath the skirt, it's all so girly! It seems like she's already in the perfect place for a fairytale wedding as she runs through the park to meet her prince. This Cymbelinegown is one of my favorites out of this** princess inspired** collection.
**Will you walk down the aisle in a wedding gown made of princess fairytales? **
---
Comments
Popular
Related
Recent