Yes, the expenditure on weddings is endless; from decorations, food, costume, makeup, photography, music, to publicity. The budget for weddings, however, depends on the culture, status, and personal preference. While some people will want to have a simple wedding, others will want to blow a fortune on weddings. Of course, expensive weddings get us talking. After all, that is what this article is all about. There have been several weddings that have taken top spots on media outlets over the years. Some weddings have got people talking simply because they are classic or beautiful while others have drawn attention due to their extravagance. Check out the most expensive weddings of all time.
---
10

Kim Kardashian and Kanye West ($2.8 Million)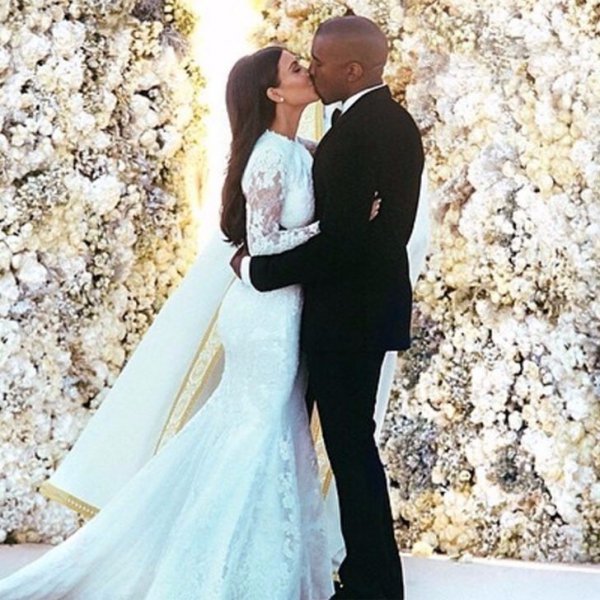 This wedding is appearing in this list for two reasons; it was one of the most talked about weddings and it was expensive. Of course, a wedding that took place in two countries will cost a fortune. First, the entire Kardashian – Jenner family flew to Paris for the pre-wedding parties and oh, there was a rehearsal dinner at Versailles as well. They then flew their 200 guests on private jets to Forte di Belvedere for the wedding. They also had a host of high rated singers to sing at the reception. These included Lana Del Ray, John Legend, Andrea Bocelli, and Big Sean. Let us not talk about the food, Kim's dresses (two gowns actually), Kanye's suit or even shoes. Let us also forget about the food and decorations. The transportation and entertainment alone is a lot of money. The wedding was estimated at $2.8 million.
---
9

Paul McCartney and Heather Mills ($3 Million)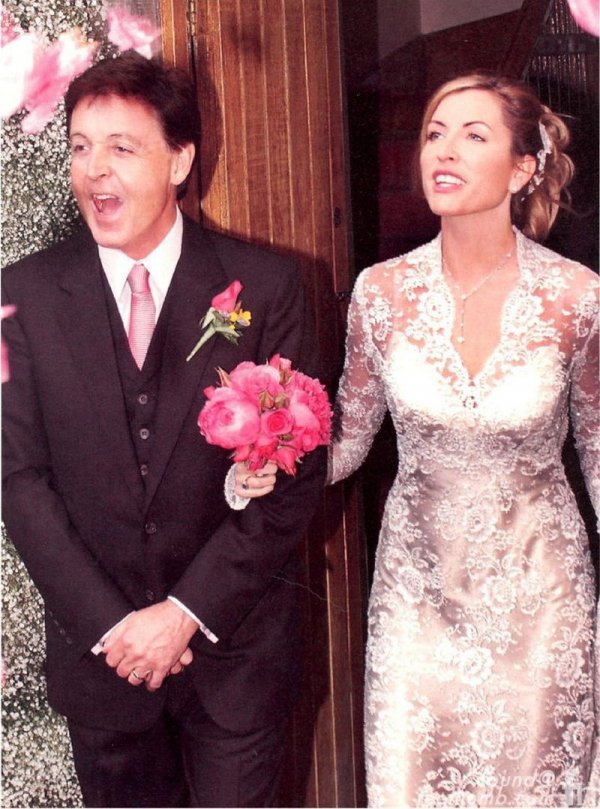 This 2002 wedding is still in the minds of many people simply because the entire ceremony oozed opulence. Heater Mills and the former Beatles band member had their special ceremony in a castle in Glaslough, Ireland. There were fireworks worth $150,000 and the flowers were also worth $145,000. The entire wedding cost an estimated $3 million at the time but it will now cost $3.6 million due to inflation.
---
8

Chelsea Clinton and Marc Mezvinsky ($5 Million)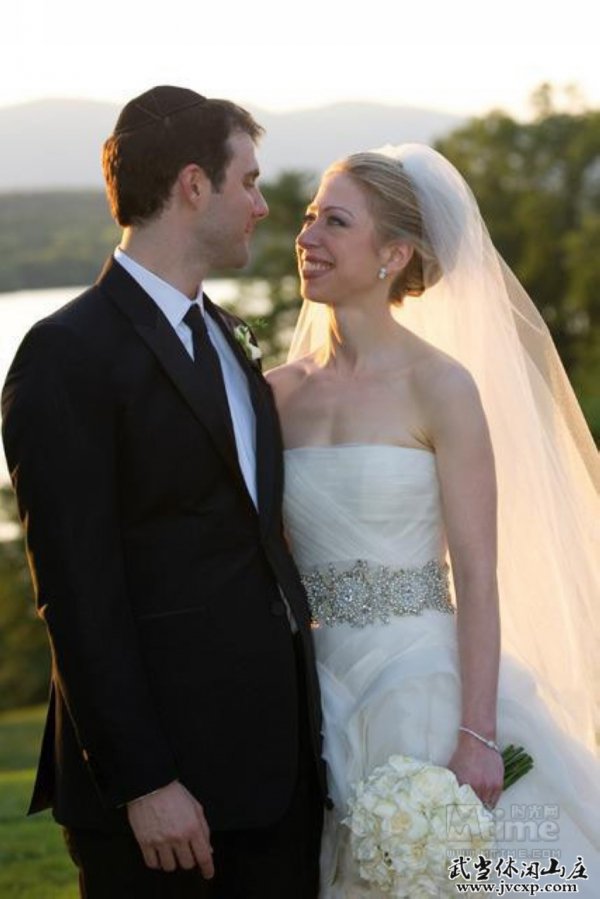 Chelsea's wedding gowns were the talk of the town in 2010. She wore two Vera Wang wedding gowns and interestingly, the designer herself was at the wedding. The couple was reported to have spent a whopping $500,000 on flowers. Tents reportedly cost $600,000 while security cost $200,000. The first wedding gown was estimated at $20,000. The cake also cost $11,000. In all, the wedding was estimated to cost $5 million. Well, this is probably not too grand for an investment banker and the daughter of the ex- American president Bill Clinton.
---
7

Ksenia Tsaritsin and Aleksey Shapovalov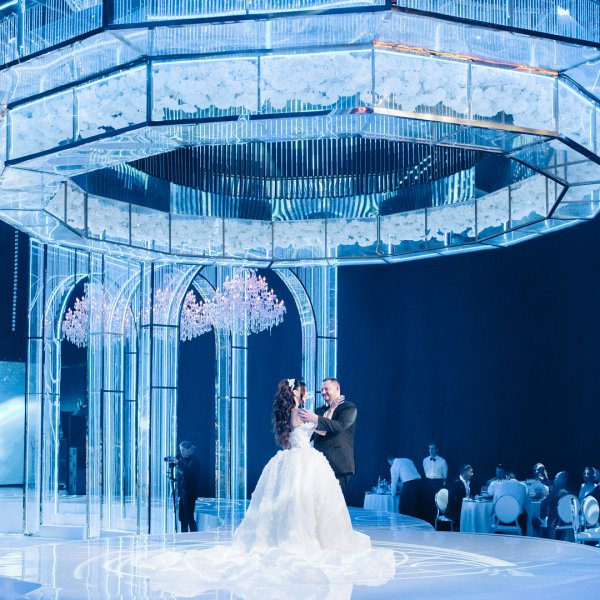 This wedding was expected to be extravagant because the engagement ring alone cost $8 million. If the engagement ring costs that much, you can imagine the amount that will be spent on the wedding. Well, they did not disappoint. The bride wore two extravagant gowns and the cake was a huge 8- tier cake suspended in mid-air.
---
6

Michael Jordan and Yvette Prieto ($10 Million)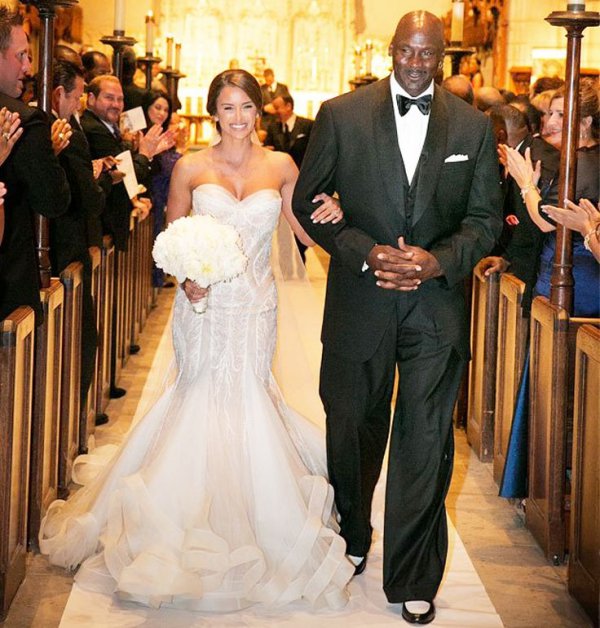 This was Michael Jordan's second wedding and it made a lot of waves. Top celebs including Robin Thicke, Usher, and K'Jon performed at the wedding. The bride's gown was from J'Aton Couture and it was one of the things that raised the budget. The wedding that was witnessed by 300 guests and cost $10 million.
---
5

Angela Yeung (Angelababy) and Huang Xiaoming ($31 M)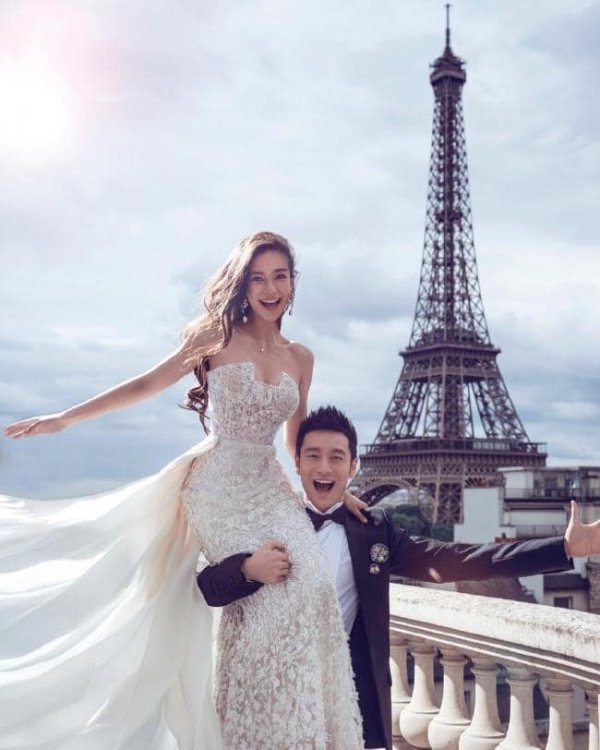 This Chinese high society wedding will remain one of the most expensive weddings in history. The Chinese star's wedding gown was a Dior customized gown; I guess you already know that it will be really expensive. Well, that dress is always on the list of the most expensive wedding dresses in history. The wedding cake was a giant one that took a month to assemble. The ring was also exquisite. The wedding of the stars was estimated at $31 million. This does not come as a surprise since the bride is usually described as the Kim Kardashian of China.
4

Prince Williams and Kate Middleton ($32 M)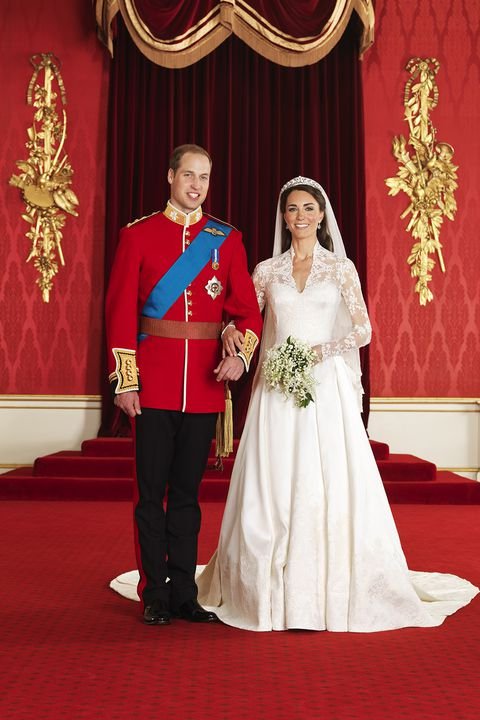 The wedding of Prince Charles' eldest son is bound to be a grand one and it definitely was. This wedding cost $32 million, however, a lot of investment went into security. The flowers cost $800,000 and the wedding cake cost $80,000. This wedding gained global attention and it was telecasted on main TV channels.
---
3

Prince Harry and Meghan Markle ($43 M)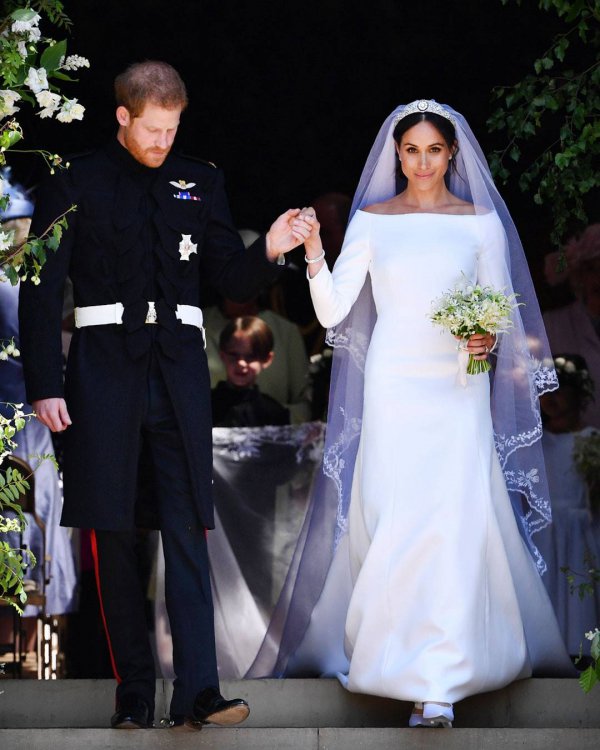 Of course, Prince Harry's royal wedding had to make it to the list. The wedding was televised and over 2 billion people around the world watched it. Just like Prince William and Kate Middleton's wedding, a lot of money went into security. According to the Bride Book, the wedding was estimated at $43 million (£30 m).
---
2

Vanisha Mittal and Amit Bhatia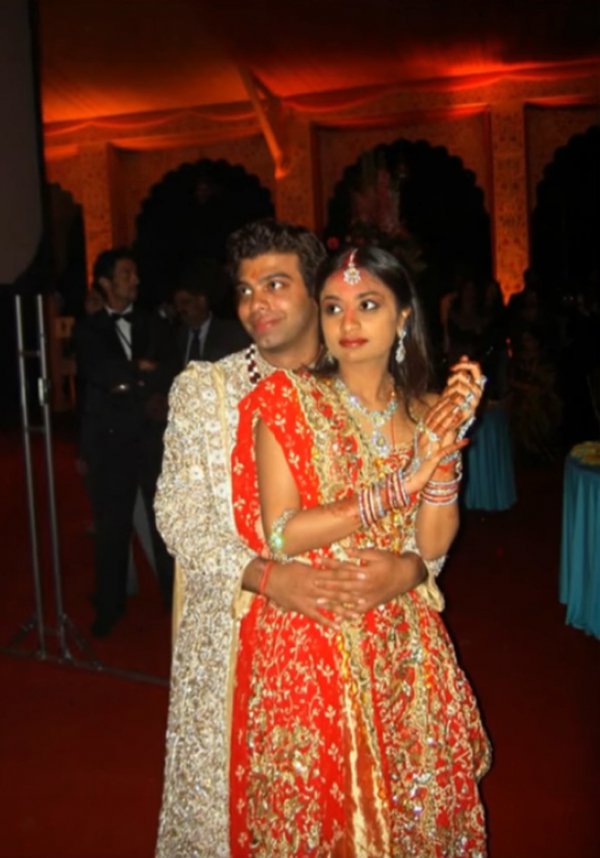 This wedding was expected to be grand since the father of the bride is billionaire Lakshmi Mittal and the groom is an investment banker. The wedding was a five – day celebration. The wedding invitations were sent in silver boxes. Each recipient received a plane ticket and lodging in a five-star hotel in Paris. The attendants also received gift bags filled with jewelry. There were performances by Mouton Rothschild and Kylie Minogue. The wedding was billed at $60 million in 2005 but the adjusted cost after inflation is $66 million.
---
1

Prince Charles and Lady Diana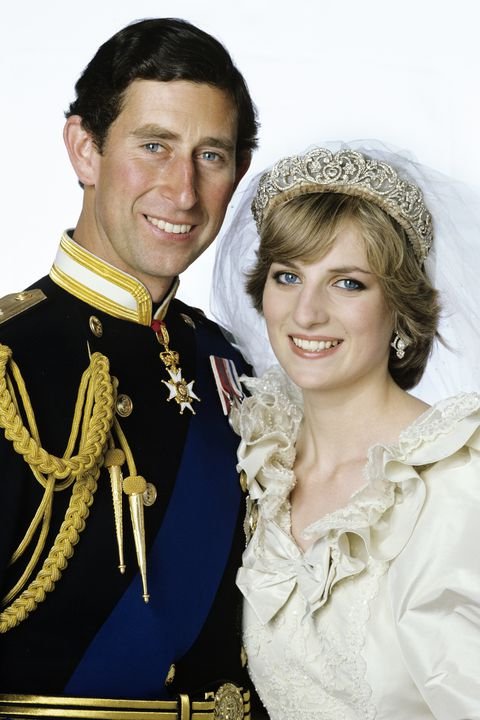 This wedding will probably hold the title of the most expensive wedding even in several years to come. The cakes were the talk of the town; there was 27 small cakes and another five- foot cake. The cakes took 14 weeks to prepare. Apart from that, there was a spare cake in case things went wrong. The wedding dress was elegant for a 1981 wedding. This ceremony garnered a whole lot of attention from people all over the world. As at that time, the cost of the ceremony was billed at $48 million but that's equivalent to $110 million today.
---
Comments
Popular
Related
Recent