At this writing, I've been happily married for ten years (yay me!). I don't know about you, but I had absolutely no clue what I wanted my wedding to be like. I knew how I wanted my marriage to be, but not my wedding. When we started making our plans, I found out that things can get really expensive really quickly; I was flabbergasted when I saw how expensive some weddings were, especially celebrity weddings. Now, I know what you're going to say: "Why are you hating on rich people? It's their money, they can do what they want!" I won't disagree with you. Heck, if I had a million-plus dollars in the bank, I'd probably do some weird stuff too. I just think it's fun to read about. Moving right along:
---
1

"Kimye"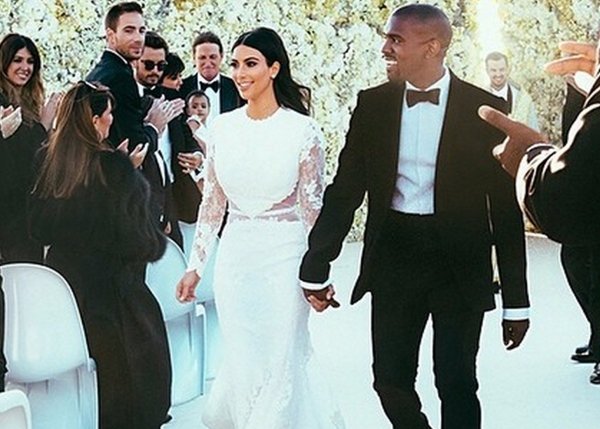 This is one of the "mashup names" I've heard for Kanye West and Kim Kardashian. I hear their wedding cake was 7 feet tall and cost $7000! What I want to know is, how did they cut it without either knocking something down or making the tower tip over like "Jenga"? I can imagine a ladder, but I can't imagine getting it down without getting it all over yourself. I guess they're more agile than I am. Who knows?
---
2

Chelsea Clinton & Marc Mezvinsky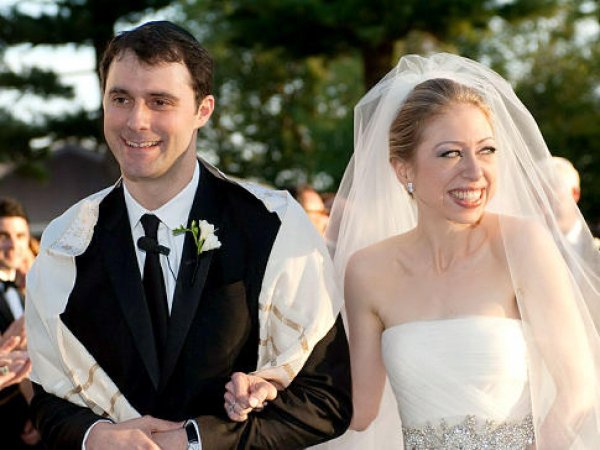 This former "first-daughter" got married in 2011 to the tune of around $5 million. One thing I find really interesting is that they rented some air-conditioned tents. I'd never heard of that before, but it's a great idea; I don't know about New York, but it's hot enough here in Georgia in July that I'd see a $600,000 air-conditioned tent (see: today.com) as a blessing! Okay, maybe not that expensive, but you get the point. At least it's useful, unlike some things...
---
3

Justin Timberlake and Jessica Biel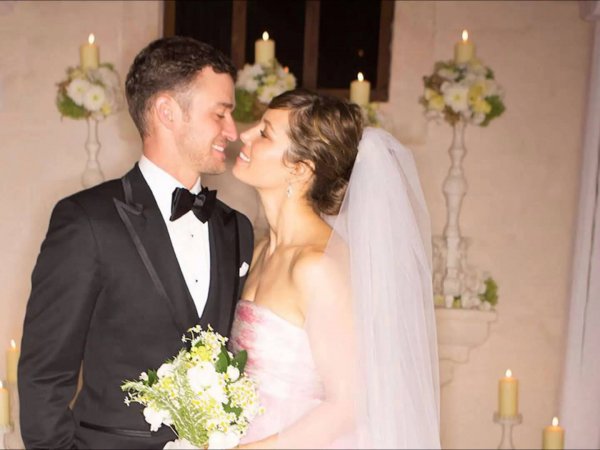 What I find interesting is that the $6.5 million (or $12 million, depending on whom you ask) price tag included buying out an entire hotel for the guests plus paying nearby businesses to close. They did this just to throw the paparazzi off track. Smart. If they'd wanted to, though, they could have rented the entire country of Liechtenstein for less than that. Seriously, check it out: theguardian.com.
---
4

Kim Kardashian/Kris Humphries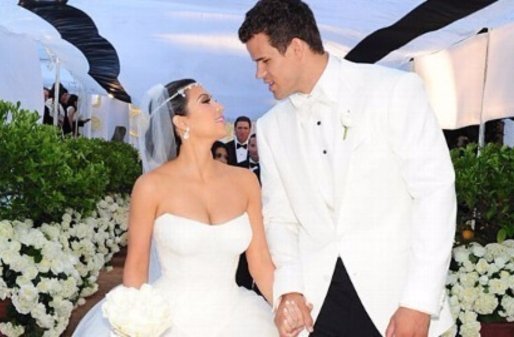 They spent an estimated $2 million on flowers, $2.5 million on dresses for the bride and her maids and $6000 for the cake. I think the thing that bewilders some people the most is how short the actual marriage was-60 or 72 days, depending on whom you ask. This, to quote MTVIndia, "is what has got us rethinking the state of humanity." Way harsh. At least they made back the money they spent, plus some; to see how, visit hollywoodlife.com.
---
5

Tom Cruise and Katie Holmes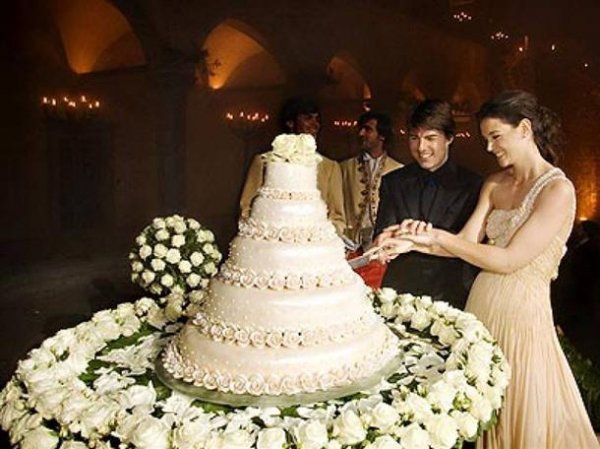 Jellyshare.com says that their wedding cost $3.5 million, which is oddly low compared to some people on this list. What I think is cool is that they-like a lot of celebrities have-rented out a castle for the occasion! In this case, it was a 15th-century dwelling in Italy. I guess he really did give her a "storybook wedding."
---
6

Elizabeth Taylor and Larry Fortensky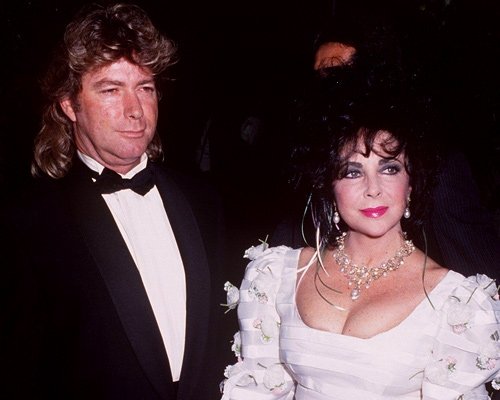 Elizabeth Taylor might be before your time, but she was an extremely successful actress and HIV/AIDS advocate. You've probably seen her perfume at the fragrance counter. I'm mentioning her here because she and her seventh husband did something a little different-they got married at Michael Jackson's Neverland Ranch, with him in the wedding! Sure, it cost $4 million, but how many people can say they had their wedding at an estate with an amusement park and a zoo? What would have been really cool would be to have Jackson's chimpanzee Bubbles as the ring bearer. He's already got a tuxedo (see: mirror.co.uk). Oh, well.
7

Brad Pitt and Angelina Jolie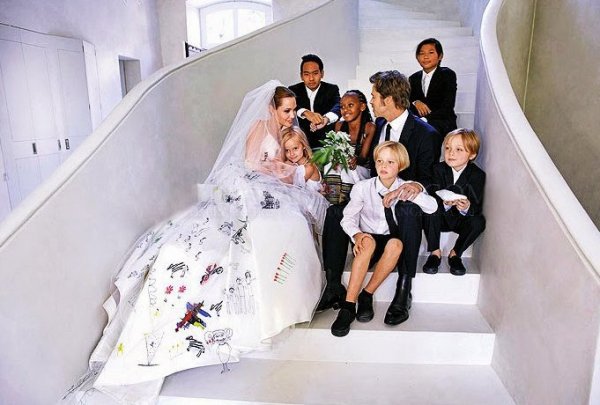 I'm mentioning this low-key ceremony last because a) it's such a contrast to the other weddings on this list, and b) some of the things they did were just sweet. E! Online states that, while the wedding did take place at an estate in the south of France, it hosted only their closest friends and family. The best part for me is the dress-instead of thousands of dollars in diamonds like other celebrity brides, hers was decorated with reprints of drawings from the children! Their 11-year-old even baked the cake! You can read more about it here: eonline.com.
We've all heard the phrase "Go big or go home." As we can see here, many celebrities take this advice to heart. What about you? Which extravagant celebrity weddings have I missed? If you were a rich celebrity, what kind of wedding would you have? Also, I wonder if there are any celebrities who didn't have a wedding, but instead got married in secret. As #7 will tell you, not everyone wants the whole "dog-and-pony show." Do you know of any? Discuss!
---
Comments
Popular
Related
Recent