There's nothing wrong with being a nontraditional bride, even though there are plenty of TV shows and magazines that will tell you otherwise! If you just can't see yourself fitting into that long, white dress mold and see yourself going elsewhere when it comes to the dress you wear on your big day, check out this list. I've compiled some of the craziest and coolest dresses so that you can have the best (and most stylish!) day ever!
---
1

Champagne Wedding Dress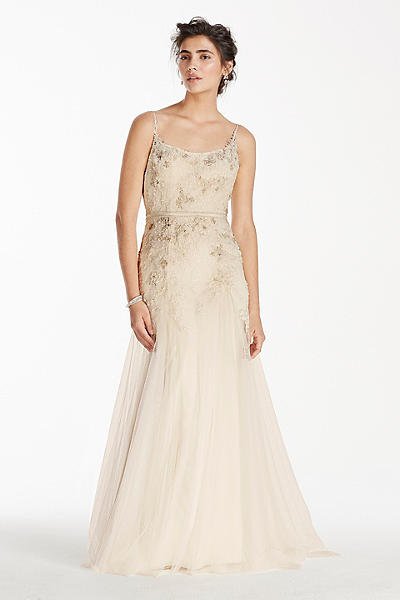 davidsbridal.com
This simple wedding dress is beyond stunning! The light pink and champagne hues are what make it so pretty in my eyes, especially when paired with the detail. It's perfect for the nontraditional bride who wants to try something new!
---
2

Short Beaded Dress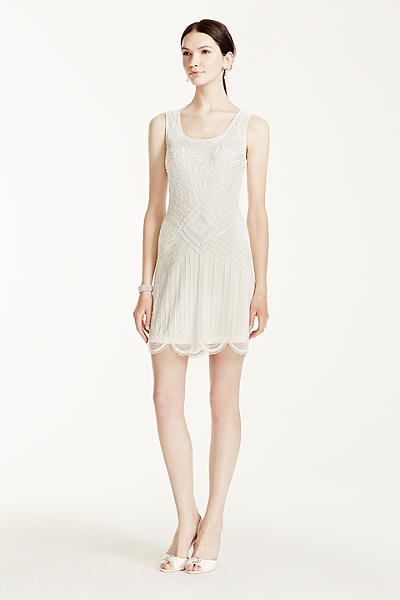 davidsbridal.com
Are you having a 1920s or flapper theme at your wedding? Go for a dress like this (or this exact dress, it's only $250!) The beading is stunning, as is the scalloped hem. The entire dress makes me feel like I just jumped right into the 1920s, and I'm sure that it will make you feel the same too!
Trendinig Stories
More Stories ...
3

Ivory Wedding Jumpsuit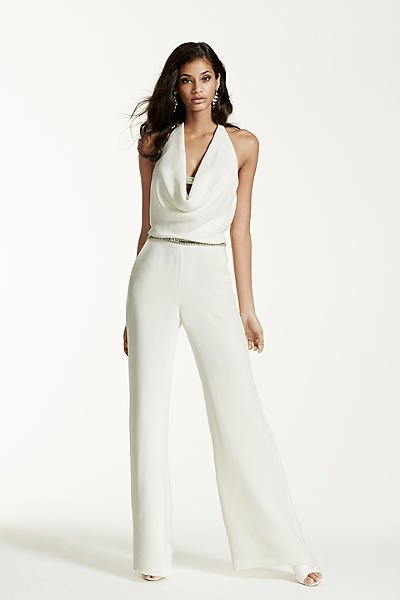 davidsbridal.com
Are you not a fan of dresses? I have the answer to your wedding woes! Jumpsuits are so chic and in style right now, and this one looks like it just came off of the runway. You can dress it up or down to fit the theme of your wedding as well, which is why I love it. It's so versatile!
---
4

Zac Posen Black Lace Wedding Dress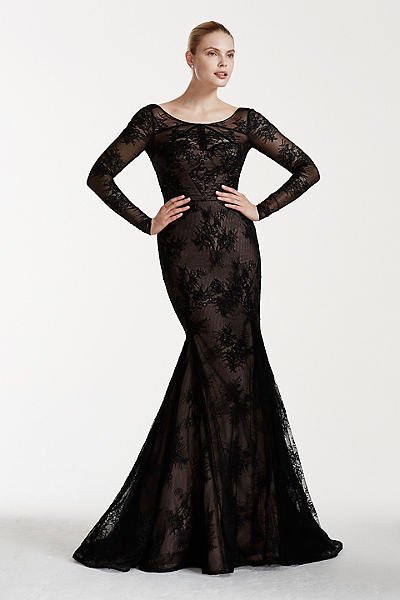 davidsbridal.com
If white is really not your thing, even on your wedding day, shock everyone with a black dress. This black dress is absolutely stunning. The lace detailing is out of this world, and it's going to turn heads millions of times on your big day—I'm sure of it!
---
5

White by Vera Wang Chiffon Dress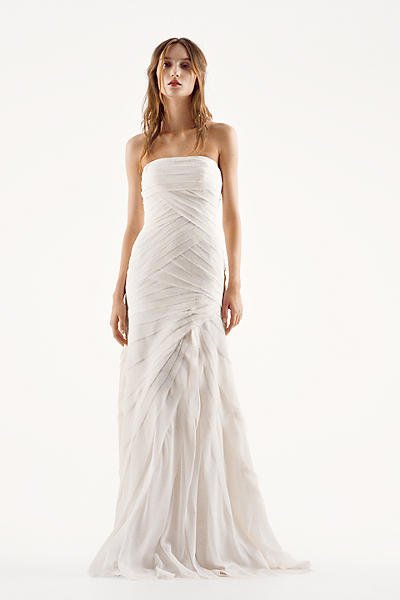 davidsbridal.com
This dress may look fairly traditional, and at first, I thought that it was too. However, it's hiding a big secret. This wedding dress comes in two other colors—charcoal gray and a pink champagne color. It's perfect for the girl who wants to wear a traditional dress but isn't a fan of traditional colors. This dress is absolutely beautiful no matter what color the dress is!
---
6

Melissa Sweet 3D Cap Sleeve Wedding Dress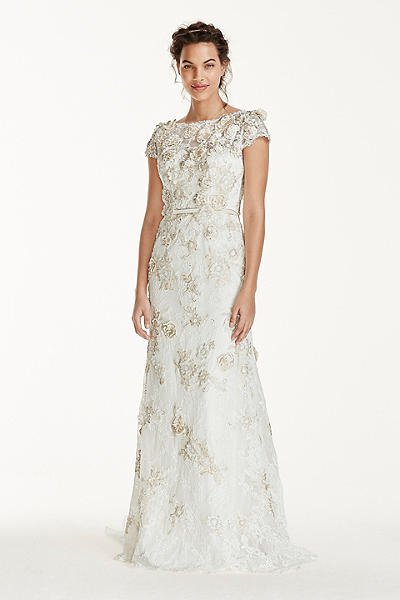 davidsbridal.com
This cap sleeve dress is seriously insanely beautiful. The floral detail all over it is to die for. I love it so much because of the floral detail, but there are a million reasons to love this dress. From the cap sleeves to the lace and the fun texture, this is simply a dress that you can't pass up.
---
7

White by Vera Wang Sequin Organza Dress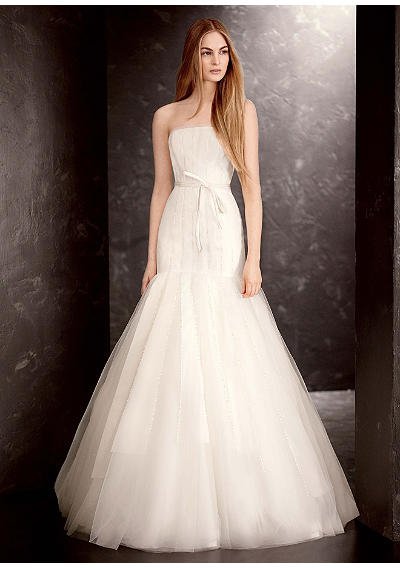 davidsbridal.com
Again, this dress looks fairly simple and straightforward. However, the sheer skirt is so different when paired alongside the fitted bodice. I especially love the modern and sleek tie around the waist. My favorite part, though, is that like other Vera Wang dresses, this dress comes in a charcoal gray color as well. Gray dresses may just be the new wedding trend!
What's your favorite dress from this list? Will you go nontraditional when it comes to your own wedding dress? Let me know in the comments!
---
Comments
Popular
Related
Recent