Winter wedding color schemes can be anything but boring! When the weather gets cold and the trees become bare, the great outdoors can seem pretty bleak. However, the season brings many gorgeous winter wedding color schemes. Ranging from stark contrasts to complementary colors, these winter wedding color schemes are sure to dazzle your guests!
---
1

Black & White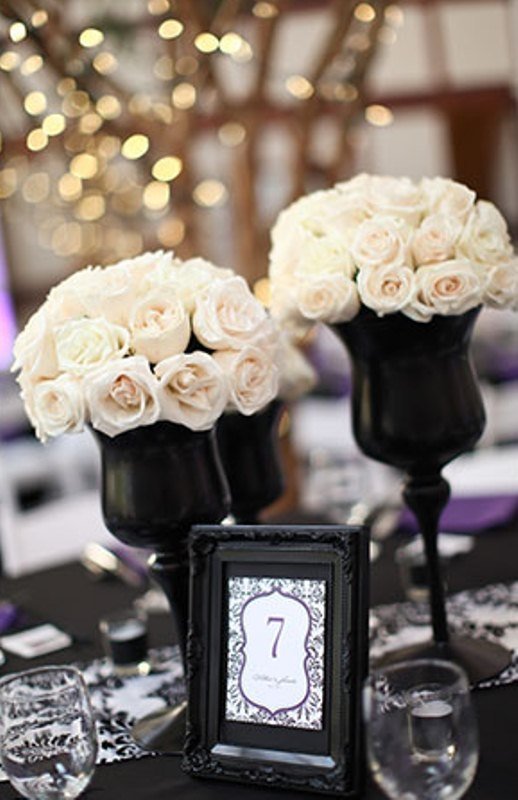 One of the classic winter wedding color schemes is the combination of black and white. The startling contrast between these two colors will definitely make the bride stand out beautifully. It's simple, elegant and traditional. Dress the groomsmen and bridesmaids in black. That way, the bride stands out in her stunning white gown! Drape the tables in white fabric and adorn with black centerpieces and table numbers.
---
2

Navy & Gold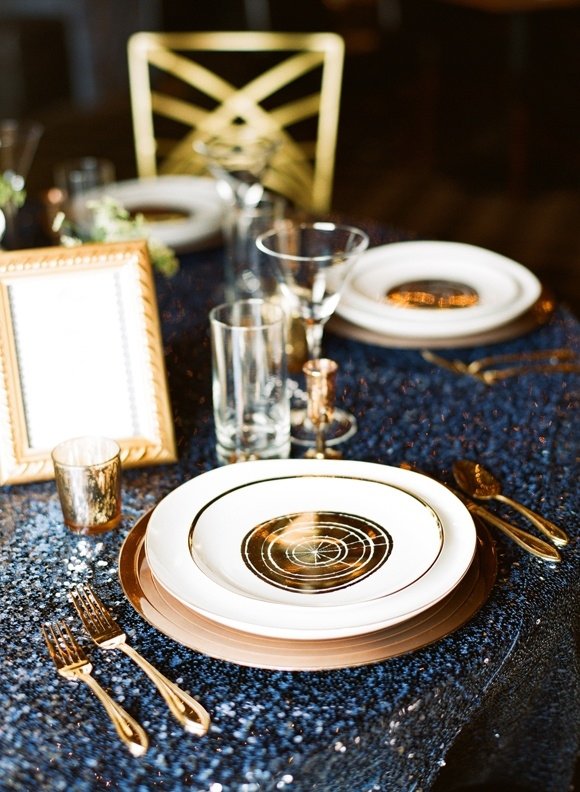 Navy and gold are perfect for a January wedding, especially near New Year! The metallic hue of the gold adds glitz and glamour to this stunning color combination. Use a navy tablecloth, gold candle votives and centerpieces to jazz up the space. The venue might also provide gold utensils and chairs to complete the look!
---
3

Ice Blue, White & Silver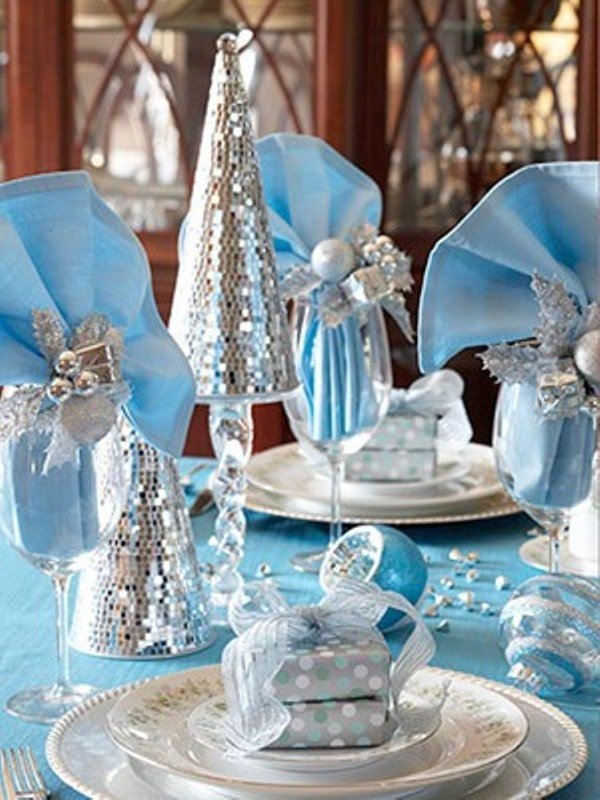 Ice blue, white and silver are the ultimate winter wonderland colors. These colors are super popular! To get the look, dress your bridal party in long, ice blue gowns with silver heels and use these three colors throughout your entire wedding reception venue!
---
4

Gray & Lavender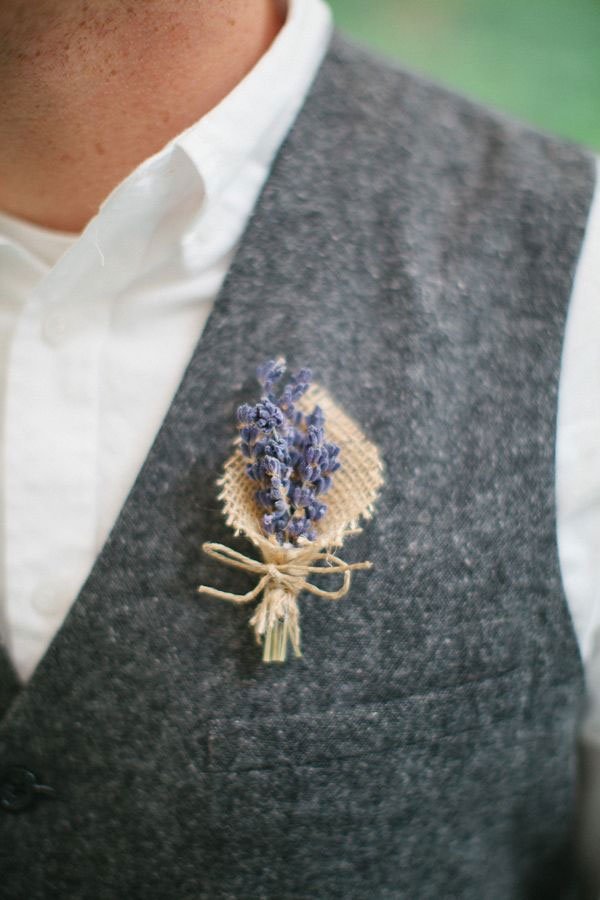 I love these soft tones! Most people would associate pale colors with spring weddings, but lavender is perfect for winter. Paired with gray, which mimics the winter skies, the lavender stands out just slightly. It helps to create a soft, romantic look! How handsome would your groomsmen look in gray suits with lavender ties?
---
5

Green, Ivory & Gray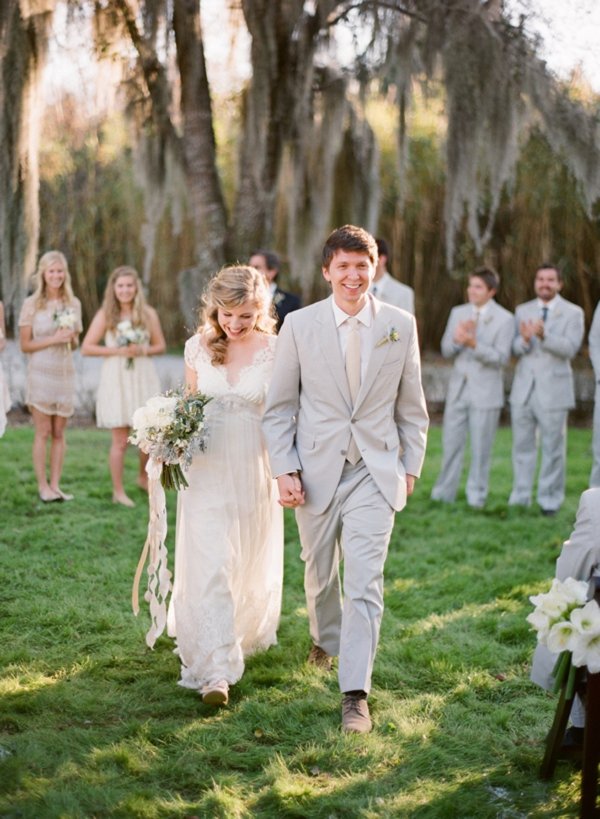 Green is a common color for any wedding taking place during Christmastime. Green is associated with Christmas trees and mistletoe and is seen everywhere in December. How could you not incorporate this color into your wedding? If Christmas is your favorite time of year and you are thinking of a December wedding, mix green with shades of ivory and gray to get the look! It'll definitely put your guests in the Christmas spirit!
---
6

Red & Gold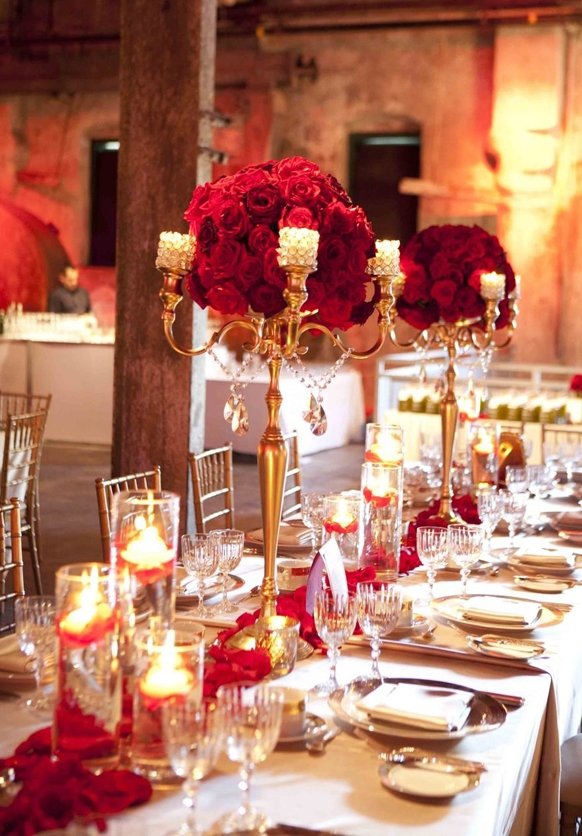 Similar to green, red and gold are also associated with Christmas. Red and gold are both rich colors, so they complement one another nicely. However, these colors can get a bit overwhelming if used too lavishly. Make sure to be careful of how much color you use!
---
7

Pink, White & Gold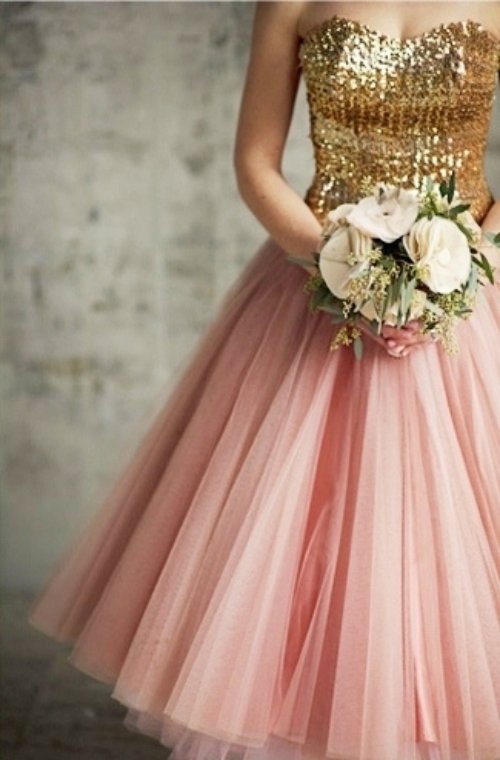 My fiance and I love this color scheme. It's perfect for February weddings. It's very delicate and romantic. Some people might think that pink isn't an appropriate color for winter, but light shades are perfectly fine (including pink!) Just make sure you pair it with other similarly light colors.
---
8

Silver & Burgundy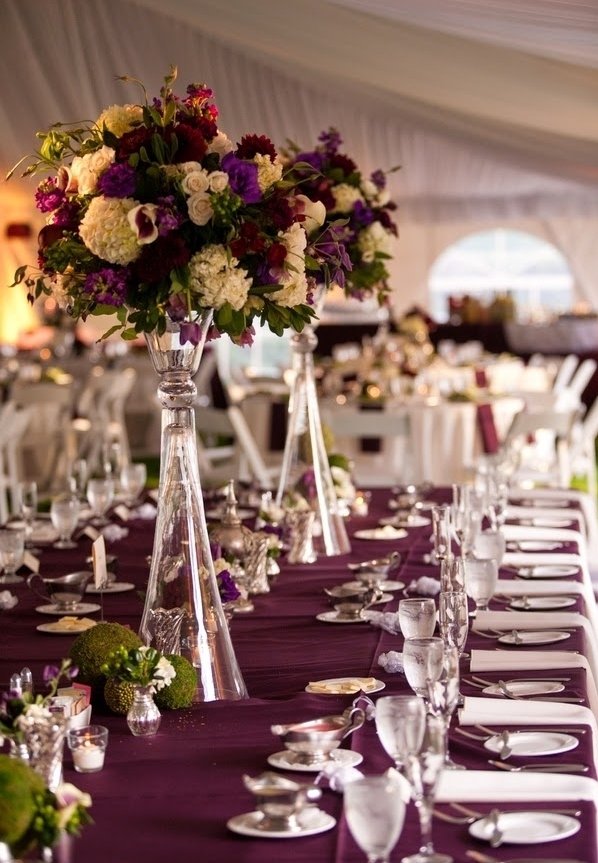 Burgundy is a beautiful jewel tone. It's complemented by many neutrals, including silver. Placing a dark hue with a light shade such as silver makes the dark hue really stand out!
These winter wedding color schemes are more than suitable for any winter wedding. Which one is your favorite? Or do you have another one to suggest? Feel free to comment below and let me know what you think!
More
Popular
Recent