Nowadays, brides understand the importance of making sure their girls get beautiful bridesmaid dresses. Gone are the old days when brides wanted to outfit their best girlies in god-awful dresses as to not upstage them! Thankfully, the modern woman now knows that dressing her bridal party in something gorgeous is a reflection on her, because she wants her girls to look beautiful! So here are 7 gorgeous bridesmaid dresses for you girls, go nuts!
---
1

Different Styles, Same Colour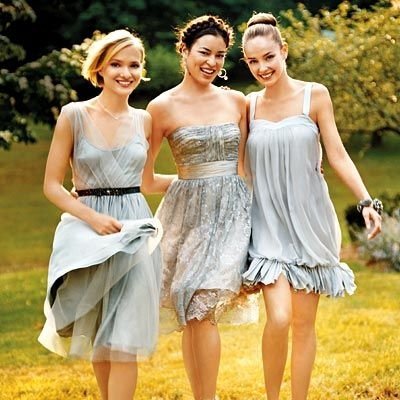 Well isn't this just a gorgeous selection of bridesmaid dresses? Some people might not be on board with this new found idea, but I love it! They did this on Sex and the City, when Carrie dressed all her girls in different colours, but the same style of dress. I adored it, it's so modern yet classic at the same time! So why not select gorgeous bridesmaid dresses for your girls that flatter each of them, and let them stand out a little bit too?
---
2

Light and Flowing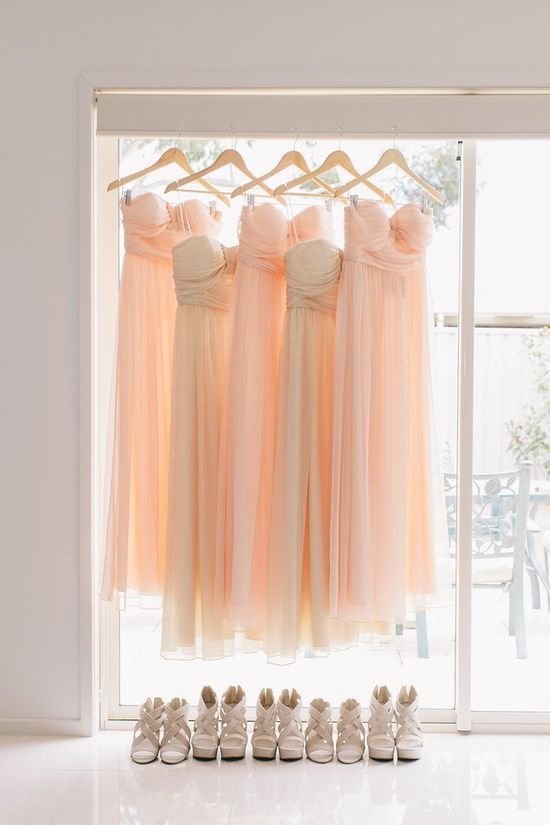 These strapless numbers are beautiful, aren't they? Perfect for a beach wedding, this kind of style is flattering on nearly every body type. It's beautifully feminine, looks amazing in almost any colour, and chances are, your girls will want to wear them again! So why not go with a gorgeous set of flowy bridesmaid dresses?
---
3

Pop of Colour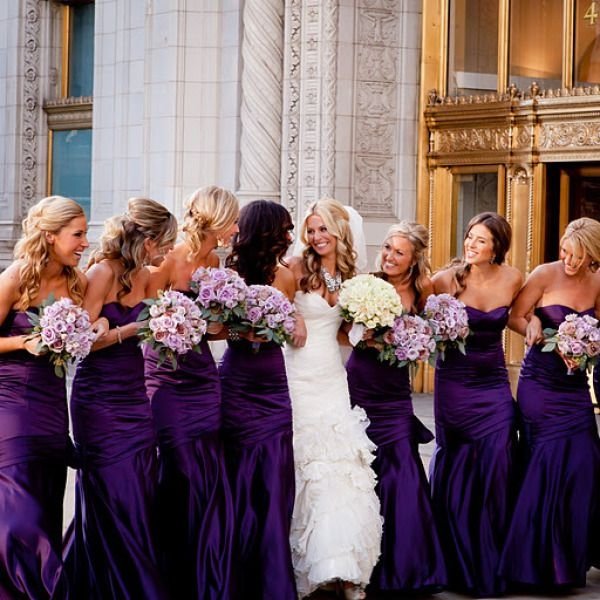 Bridesmaid dresses are a perfect way to add a splash of colour to your wedding party. So why not go with a gorgeous colour that highlights the colour palette of your wedding? You can match the colour with your flowers, or the colour of your shoes! It would be beautiful, don't you think?
---
4

Feminine Details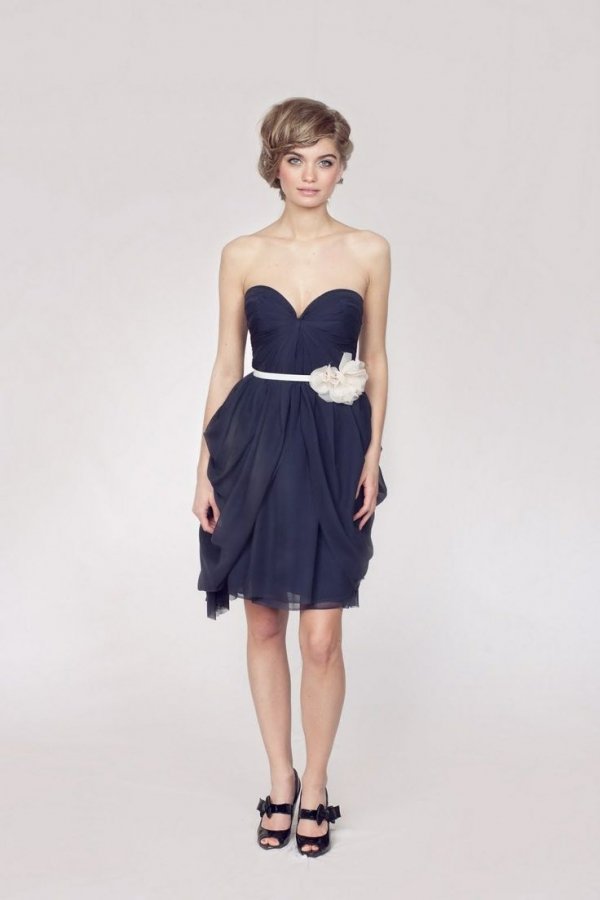 Some of the prettiest bridesmaid dresses I've seen are the ones with the most feminine details in them. Whether it be a cute floral belt, jeweled embellishments, pretty little details are a great way for you to add in some flair to your wedding. Use those gorgeous dresses as a way to incorporate little details into your wedding that you've always wanted! For instance, I'm not a fan of floral details on a wedding dress, but I love them on bridesmaid dresses!
---
5

Evening Dresses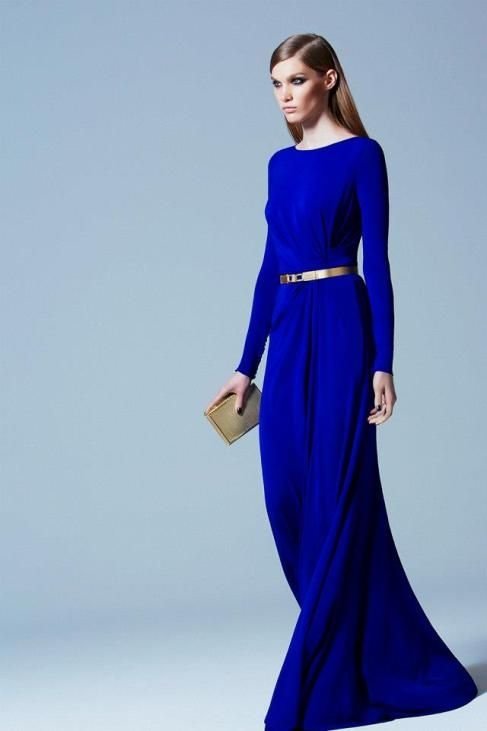 I think a lot of people go into looking for bridesmaid dresses with a specific idea in mind. We've seen a lot of weddings shown in movies that tell us that the dresses for our girls have to look a certain way, but why not change your thinking? Evening dresses are gorgeous, and you know that your girls will want to wear them again! So find something dramatic, elegant, fun, flirty, whatever emotion you want your wedding to evoke, and find your girls dresses to match!
---
6

Find a Flattering Length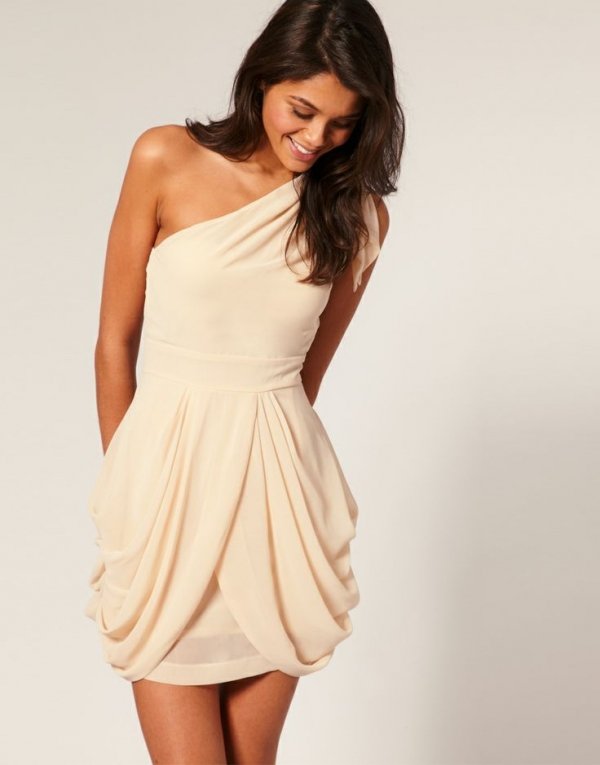 Some people like long dresses, some people like short, some like mid-length! Your girls want to look beautiful for your big day too, so why not make their bridesmaid dresses flattering for their body types if you can? Do all your girls have gloriously long legs? Killer arms? Or maybe they all have gorgeous flowing hair that would look fabulous with a strapless number!
7

LBD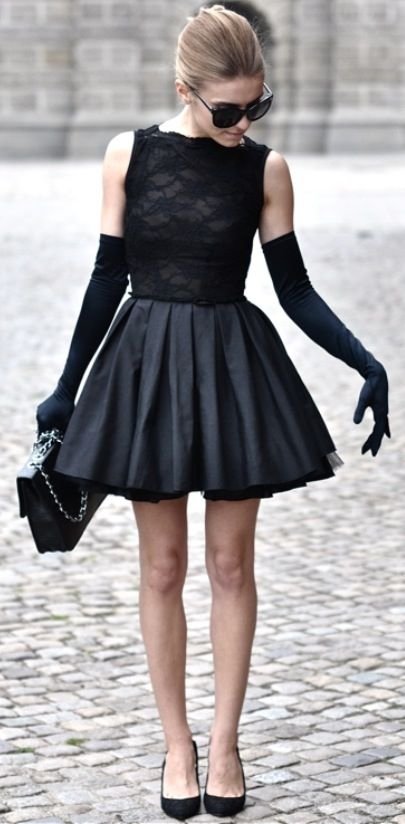 That's right ladies, the little black dress is an option that lots of brides go for nowadays when choosing bridesmaid dresses for their girls! It's unconventional, yes, but it's happening a lot more often than you think. It's something you know they'll wear again, and it's oh so chic at the same time!
See, ladies? There are a ton of options for you and your girls to choose from! Bridesmaid dresses come in all shapes and sizes, and luckily for you and your entourage, nowadays you can find something both will agree on! So tell me, what are some of your ideas for bridesmaid dresses?
---
Comments
Popular
Related
Recent