Braided hairstyles have been seen on the runway, the red carpet, in fashion magazines, and now are walking down the aisle as one of the biggest trends brides have fallen in love with. There are so many beautiful looks of braided hairstyles for a wedding that it can be difficult when you have to choose just one! Perhaps one of these 7 Braided Hairstyles for Your Big Day will help you narrow down your choice...
---
1

Braided Bun...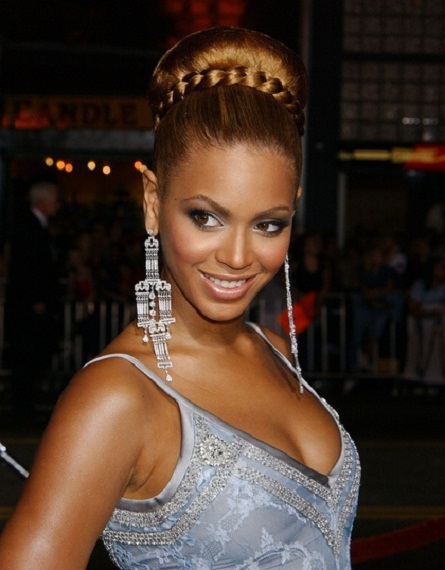 Photo Credit: Buzznet
Beyonce looks elegant and chic on the red carpet with this sophisticated braided bun hairstyle that can be easily worn on your wedding day as well. Imagine a black-tie theme with chandeliers, a white calla lily bouquet, and a gorgeous ball gown draped in crystal beading. This gorgeous braided wedding hairstyle will complete your look from head to toe as you walk down the aisle.
---
2

Braided Crown...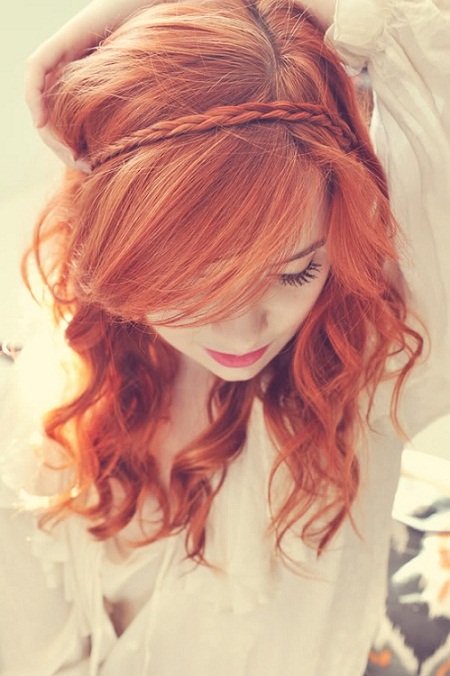 Photo Credit: Sea of Shoes
A sweet little braid like this one can make a big statement when you wrap it over your head like a crown or headband. The trick to getting this braided wedding hairstyle is to first curl your hair, then grab a few strands by your ear and loosely braid it, then bring it over top and pin it on the other side of your head. This look could work for any wedding day style, but would really stand out for a country rustic theme.
Trendinig Stories
More Stories ...
3

Braided Updo...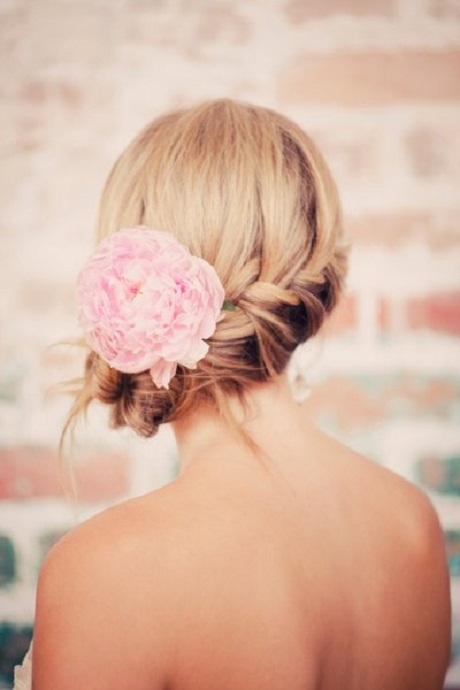 Photo Credit: Steph Photographyvia WeddingWire
This creative braided updo is one of my new favorite finds that I would love to try for an every day look as well. When you dress it up with florals and pretty earrings it becomes the perfect braided wedding hairstyle that would look lovely for a beach wedding day.
---
4

Side Swept Braid...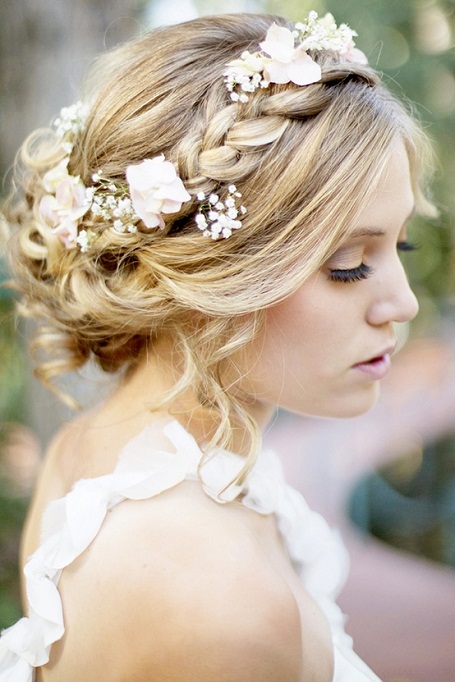 Photo Credit: Hair and Makeup by Steph
I just love the way a braid can be transformed into so many styles and can look simple, yet chic and modern at the same time. This stunning bridal photo shoot has recreated the fairytale of Sleeping Beauty, which they have done perfectly because this beautiful bride looks like a princess who is ready to marry her prince. You can recreate your own fairytale with this braided wedding hairstyle of draping curls, soft florals, a side braid, and a side swept do that will turn you into the princess bride that has always been inside of you.
---
5

Half Updo Braid...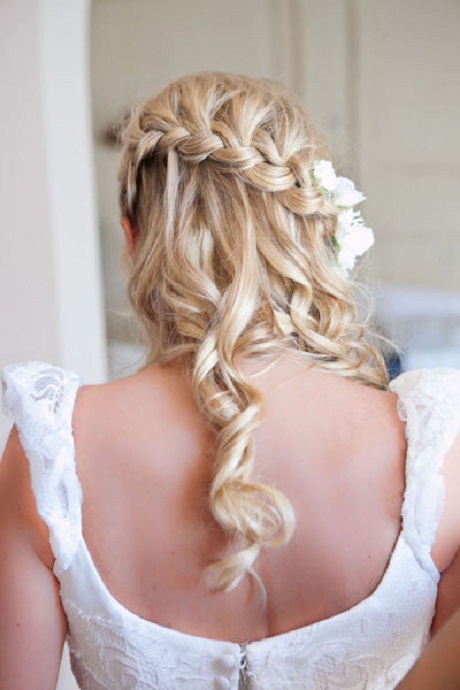 Photo Credit: StyleMePretty
Brides and hairstylists are getting more creative each year, I love that my new favorite look of the braided updo can be created with a half updo as well! How much fun is it when a bride turns around and you see a completely different look from the back and how lucky is she to get two looks in one! By the way, I just discovered that this braided hairstyle is called the waterfall.
---
6

Fishtail Braid...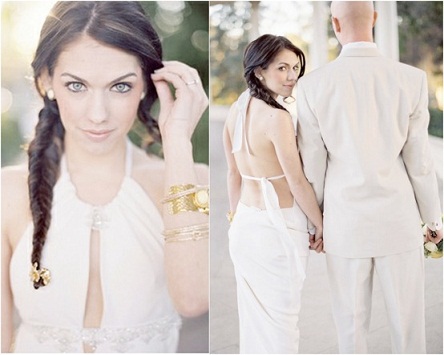 Photo Credit: 100 Layer Cake
Is it her gorgeous dress, her stunning eyes, or her beautiful fishtail braided wedding hairstyle that pulls you in and makes you want to know more about this sexy bride! This is actually a Mediterranean-style inspired photo shoot, but who wouldn't love to look like this beach goddess as they walk down the aisle. This is your day so why not look your best and be a show stopper, go ahead you deserve it!
---
7

Boho Braid...

Photo Credit: TheBeautyDepartment

Braids have always been hippy and boho chic, it's the rest of us who are finally catching up with trend. I love the look of the teased ponytail that pulls together the two side braids for a look that is perfect for a boho wedding theme. I can see a bride with a flowy, vintage gown and a bouquet of wild flowers rocking this rustic braided wedding hairstyle.

Braided wedding hairstyles may be on trend right now, but they will never completely disappear. There will always be a rustic country bride with cowgirl boots who wants a braided wedding hairstyle to complete her theme or a flower child bride who can't get enough of the braided crown look. Braided wedding hairstyles can be elegant and sophisticated for a city wedding or simple and chic for a beach wedding; if you want that braided look there is sure to be a style that's perfect for your big day.
---
Comments
Popular
Related
Recent