On your wedding day you want to look your very best. You don't necessarily want to change your hairstyle. Rather you want it presented in a beautiful manner so that it complements, your face structure, your gown, your make up and your wedding. If you have short hair, you may think your options are limited, but just hold on a minute. Your hair is actually more versatile than you thought. Here are 7 bridal hairstyles for short hair.
---
1

The Super Chic Bob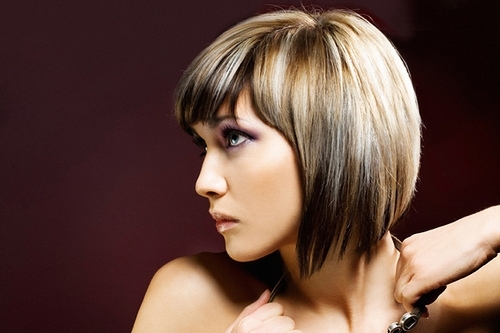 Image source: stylistvn8
If you have short level hair then a super chic bob is probably an excellent way to style your hair for the big day. Your tresses can be styled straight with a slight curl inwards or outwards at the ends. A solid single color works best but inspired highlights can also be hugely successful.
---
2

The Twiggy Slick Pixie Cut

The 1970's super model Twiggy brought this look to the forefront decades ago with her slick pixie cut. Even today it is replicated by women everywhere. If this is your regular hairstyle, add a few accessories to jazz it up. Otherwise, you can have your style put another twist on it by adding a Rihanna style unsymmetrical touch.
---
3

Pulled Back with a Flower

You can give the illusion of long hair by having your short hair pulled back to the base of your neck and adding a flower accessory at this point. It will add an elegant touch to your overall look, not to mention girly whimsicality with the flower.
---
4

1930's Glamor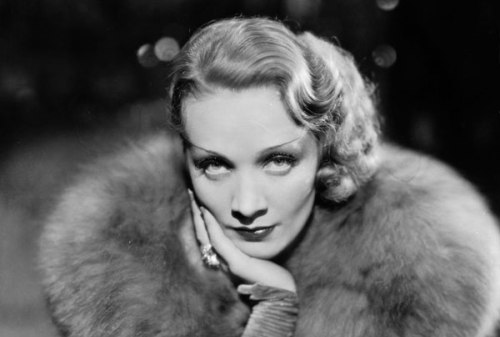 Image source: domomladine.org
Actresses and socialites of the 30's really knew how to rock their hairstyles so if your gown is slightly retro as well, consider a complementary hairstyle. Get your stylist to introduce a few gentle waves in your bob and add an accessory or two to complete the look. A side parting too is a must to reflect that era.
---
5

A Birdcage Veil

Nothing quite says chic and classy than a sleek dress coupled with a birdcage veil. The best part about it is that this type of headdress works best with short hair. Your stylist simply has to ensure that your hair is well done in its normal fashion. Then place the hat and veil to finish the look.
---
6

Wavy and Messy

If you have shoulder length hair, the wavy and messy look could certainly work for you. It adds a certain lighthearted low maintenance feel to the entire event. It works best with well placed and chosen highlights so work with your stylist in advance to perfect this hairstyle.
7

1960's Styled Bob

Think 1960's and what usually comes to mind? Fringed bobs heightened by hairspray with a hair band to add youthfulness. You don't have to go all the way there but you can make your bob a little heavier and use a hair band just to add a little nostalgia to your big day.

Short hair offers some amazing options for brides so don't assume your options are limited just because your hair is. The suggestions above will give you an inkling of just how versatile your hair actually is.

Top image source: cs284.vkontakte.ru
---
Comments
Popular
Related
Recent