Like most brides, you want your wedding hairstyle to be perfect. You don't want something too elaborate but at the same time too simple. You want to your hair to perfectly complement your face and bone structure while at the same time look different from how you normally look. Here are 9 wedding hairdos that look spectacular.
---
1

50's Style up do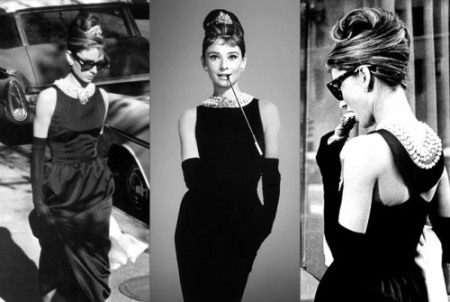 Image source: img0.liveinternet.ru
The 50's inspired Audrey Hepburn up do is an excellent idea for a wedding hairstyle. You can place the veil just over the bun and when you take it off, you will look as classic and sophisticated as Ms Hepburn herself in Breakfast at Tiffany's
---
2

Bird Cage Hat and Veil

The bird cage hat and veil look puts a chic spin on the traditional long veils that most brides adopt. Placing your hair in a style that complements this hair accessory can achieve spectacular results on your big day.
3

Careless Messy Bun

The messy look works on all occasions and especially so on your wedding day if of course it is styled well. Your hair should be well collected up in a chignon at the back or top of your head with a few stray tendrils framing your face. The result will be a successful hairstyle.
---
4

One Side Locks up do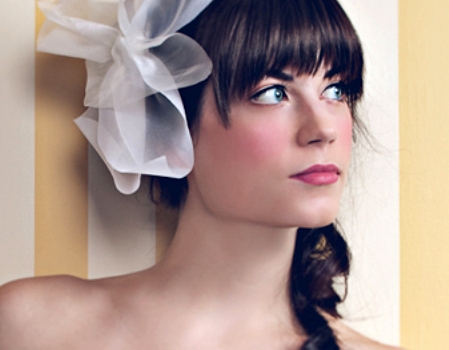 Image source: perfectweddingzone.com
If you have a lean face with high cheekbones, and long locks, consider something different and try a one side up do. With the help of your stylist you can collect your hair in a ponytail or bun at the side of your head and accessorize it with a flower or broach.
---
5

The High Chic Ponytail

Sometimes something as simple as a ponytail can be as spectacular as an elaborate chignon. It works best when your hair is straightened without any visible waves and pulled back in a high ponytail at the top of your head. The longer your hair, the better this look works.
---
6

The Cinderella Look

Think Cinderella and think of a beautiful jeweled bun at the top or side of your head and thanks to the number of accessories around today, you can effortlessly achieve this. Simply get your stylist to put your locks into a knot at an appropriate height and accessorize it with hair jewels that suit your look.
---
7

Semi-up Hair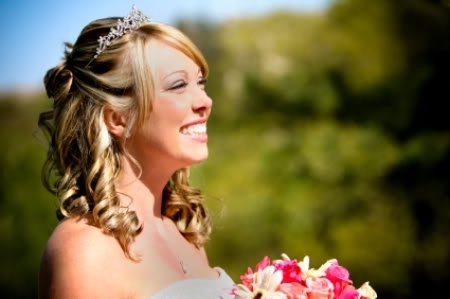 Image source: i407.photobucket.com
If your hair looks best semi up, then this is a totally workable style for you. You can gather a part of your hair into a bun, braid or ponytail depending on what works best for you and style the rest to fall prettily on your shoulders.
---
8

Accessorized Buns

A chic bun or knot with all your hair pulled back is an excellent look and now you can jazz it up with a wide range of accessories. A big flower, broach, hair band, ribbons and jeweled pins are all suitable options.
---
9

Long Loose Braid

If your wedding is a breezy more casual affair, then try the long loose braid falling down the middle of your back. A few flowers randomly positioned flowers can really add to the hippy feel of the event.

Choosing an appropriate hairstyle requires a fair amount of research and trust in your stylist. Practice a few beforehand so that you ultimately choose one that works best for you and your event.

Top image source: happydayphoto.ru
---
Popular
Related
Recent