Celebrity fashion trends sometimes inspire our every day looks likeMichelle Williams cute pixie cut or Reese Witherspoon's chic street style. They can also inspire us for one very special look as well. Find your wedding day inspiration from these 5 Bridal Looks **right from the Golden Globe red carpet! **
---
5

A Hippie Garden Gown...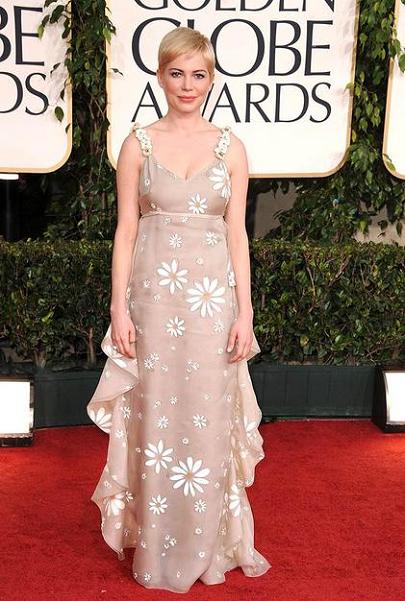 Photo:Awards.OMG.Yahoo.com
Michelle Williams has always been fashion forward and though some may not love this look for the red carpet, it's a fabulous gown for a hippie chic bride. I love the daisies and the flow of the Valentino gown. Find a matching hippie head band, send out daisy invitations for your garden wedding, and don your groom with a delicate daisy boutonniere. Are there daisy details in your wedding?
4

One Shoulder Glamour...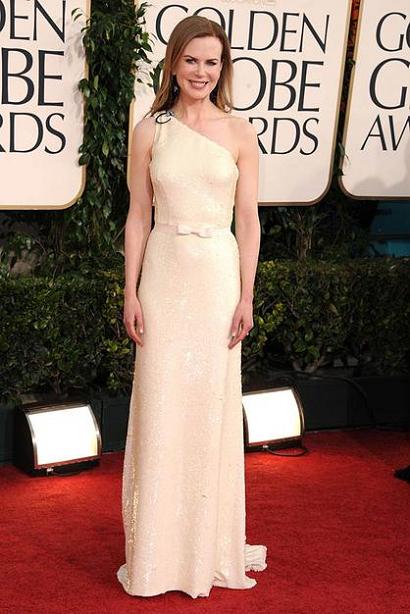 Photo: Awards.omg.yahoo.com
There are no accessories needed for this glitz and glamour look because the beautiful Prada gown shines in the spotlight on it's own. How adorable is the bow on the waistline! I love the one shoulder look, Nicole Kidman is glowing in this dress. The perfect high heels are the only thing she needs to complete this stunning bridal look.
---
3

Grey Ruffles...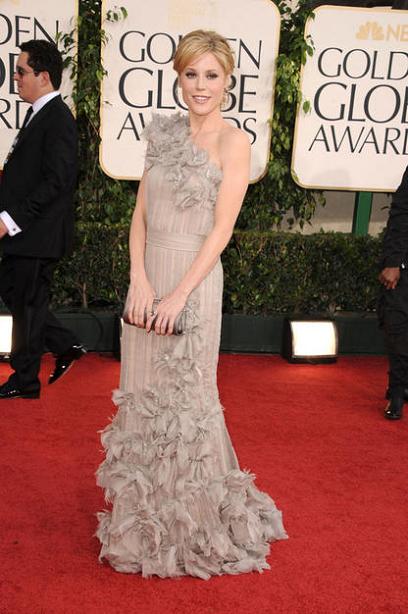 Photos: Awards.omg.yahoo.com
Though not every bride wants to wear white she still wants to have that bridal look as she walks down the aisle. This gorgeous ruffled Tadashi Shoji gown will show off your unique style as it did for Julie Bowen. I love the grey and hope to see more bridal dresses in this beautiful color. Are you wearing a unique bridal gown?
---
2

Simple Elegance...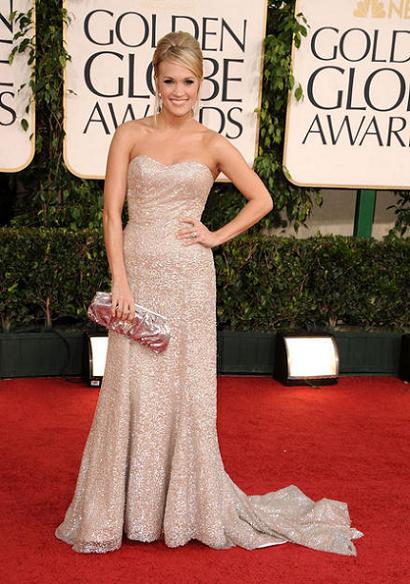 Photo: Awards.omg.yahoo.com
When you look like Carrie Underwood everything on you looks simply elegant! Her complete look speaks bridal, from hair to bag! I love that many actresses went without bold jewelry pieces, there is none needed for this elegantBadgley Mischka gown. I love her metallic clutch, it's very trendy for this seasons bridal look.
---
1

Shimmering Bride...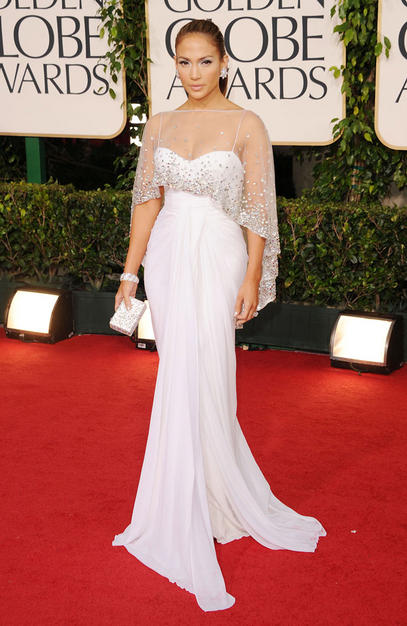 Photo: Awards.omg.yahoo.com
Jennifer Lopez always knows how to make a statement and if you're that kind of bride than take notes from the pro! I don't know which I love more, her Zuhair Murad bridal like gown or her shimmering crystal shaw! Go all out from head to toe in matching crystal accessories to show off your diva, "I'm the bride", look as you make sure to turn heads your way!
Are you inspired by any red carpet looks for your wedding day?
Top Photo:Awards.omg.yahoo.com
---
Popular
Related
Recent