I was in love with all of the beautiful dresses on the Oscar **red carpet last night and **Anne Hathaway's performance as co-host! She really showed us that she is more than just the girl next door. So instead of showing off all of the bridal looks you could steal from the night, here are 5 colorful Oscar dress inspirations for your bridesmaids....what do you think?
---
5

Color Me Red...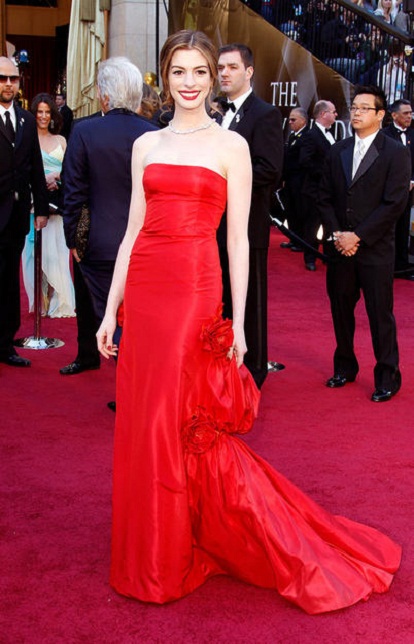 Anne Hathaway'scomplete look is stunning. I wonder if her glow came from being co-host of the 83rd Academy Awardsor because she was wearing a vintage Valentino**red hot gown**? Everything from her simple but elegant updo and** red lip**, to her formal gown and sparkly necklace, can be beautiful inspiration for your bridesmaids.
4

Lovely Lace & Lavender...

Romantic, sweet, and delicate; a perfect gown for Mila KunisfromElie Saab. I love how soft the lovely lace and lavender color are, this would be a wonderful garden wedding inspiration for your bridesmaids. Could you see your lovely ladies in a lace gown?
---
3

A Million Dollar Look...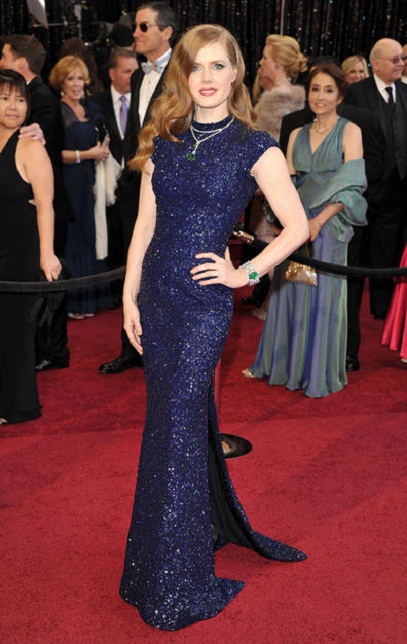 Amy Adamslooked like a million dollars, and cost that much too! Adams borrowed beautiful jewels from Cartierthat cost $1.35 million dollars to keep her look sparkling from head to toe! I loved her amazing** glittering navy gown** from L'Wren Scott. Check out BagBorroworStealto** rent jewelry** for your wonderful bridesmaids as they walk down the aisle in this glimmering style!
---
2

Bright & Bold...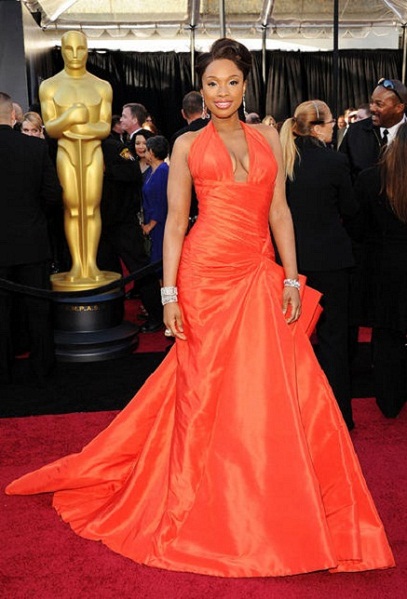 Jennifer Hudsonhas been through so much in her life and still manages to put on a beautiful smile while looking hot, hot, hot in this coral Versacegown. Her glamorous look; hair, jewelry, and bold gown remind me of the classy old Hollywood style. She rocks it well and so can your bridesmaids.
---
1

The Beauty of the Night...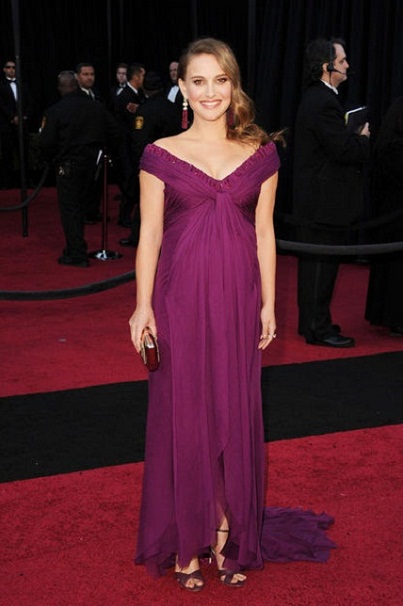 Natalie Portmanstole my heart a long time ago when I first saw her in the movie "The Professional",she was only 13 years old! Does she not look even more stunning as a mother-to-be? I love the color, draping, and off-the-shoulder look of her Rodartegown, a beautiful style for your pregnant bridesmaids. Even her** side-swept hair** is lovely!
Will you find inspiration from the red carpet for your bridesmaids?
Photos: Oscars.Movies.Yahoo
---
Comments
Popular
Related
Recent