Celebrity engagements, weddings, and sadly divorces happen all the time. Sometimes we just shrug our shoulders, but other times we take a double look or listen and can't believe what we just heard! See if any of these 5 celebrity couples who recently said yes make you take a double look...
---
5

The Sweet Girl Next Door...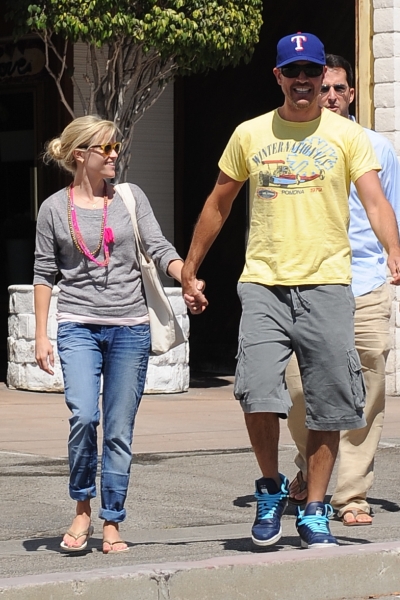 Photo:Celebrityphotos.sheknows.com
Though I loved seeing her and Jake Gyllenhaal together, I love that Reese Witherspoon is truly happy. How adorable does she look with her fiance, celebrity agent Jim Toth. We've watched Witherspoon grow up and go through two pregnancies, a divorce, and dating many famous actors. We hope she has found true love and can't wait to see what her wedding gown looks like!
---
4

A Beautiful Swan...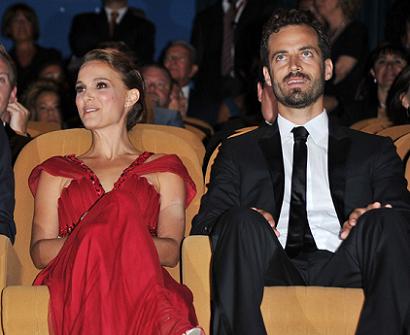 Photo: Huffingtonpost.com
Strong, Sexy, and Smart. Did you know that Natalie Portman, other than being an amazing actress, graduated from Harvard University? I've always been inspired by her. Recently she showed us her dark side in the new movie Black Swan, which has blossomed a new love for Portman. Her ballet choreographer, Benjamin Millepied, popped the question along with becoming her baby's daddy! She'll be an amazing bride and **mother. **
3

A Smooth Singer...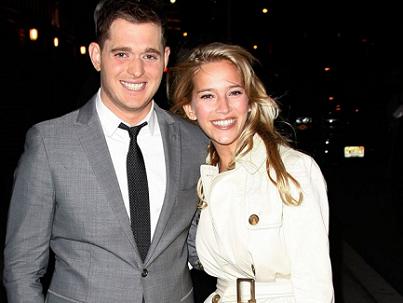 Photo: iVillage.com
The ladies love his smooth voice, which reminds us of the late Frank Sinatra, and we also love his cute smile! Now all the single ladies who thought they might of had a chance with Michael Buble are crying because his beautiful girlfriend, actress Luisana Lopilato, said yes! We all know that she will look amazing in her wedding gown, I just wonder if she'll wear Vera Wang?
---
2

The Celebrity Cowboy...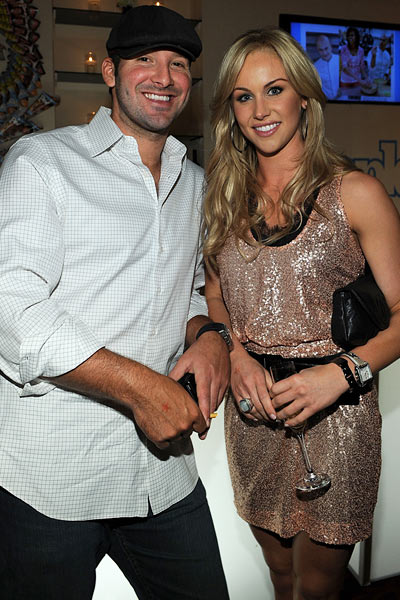 Photo: Parade.com
Do you know Tony Romo from being the star quarterback from the Dallas Cowboysor do you know him from dating all the leading ladiesin Hollywood? He definitely has a thing for blondes! Hopefully he has finally found the right blonde, Candice Crawford, since he has asked her to be his wife. Did you know that her brother is actor Chace Crawford from Gossip Girl?
---
1

First a Divorce, Now an Engagement...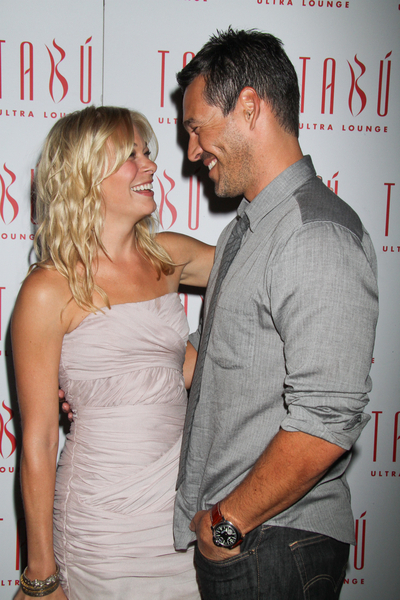 Photo: Celebrityphotos.sheknows.com
LeAnn Rimes has made a name for herself in** country music** and now everyone outside of Nashville knows her name too. Fiance Eddie Cibrian met Rimes while they were filming the Lifetime movie Northern Lights together. Shortly after they rocked both Nashville and Hollywood when their love affair was the hot gossip topic of the week since they were both married at the time. Hopefully it works out for them.
Top Photo: Lepaparazzi.blogspot.com
---
Popular
Related
Recent