Whether you're planning a bridal shower, baby shower, graduation party, or wedding,** edible favors are always a hit with guests. But you don't just want any edible favor to celebrate this special occasion. Perhaps the mom-to-be is having a girl and you want little **cookies **to surprise everyone with what the new baby will be. Edible favors are also a great way to show your **wedding theme **at your bridal shower and help pull together the look and feel everyone will enjoy on your big day. Linda Schwartz **of Frog Princemakes sure her edible favors are personal, detailed, and bring joy to you and your guests.
Meet the Cake & Cookie Lady...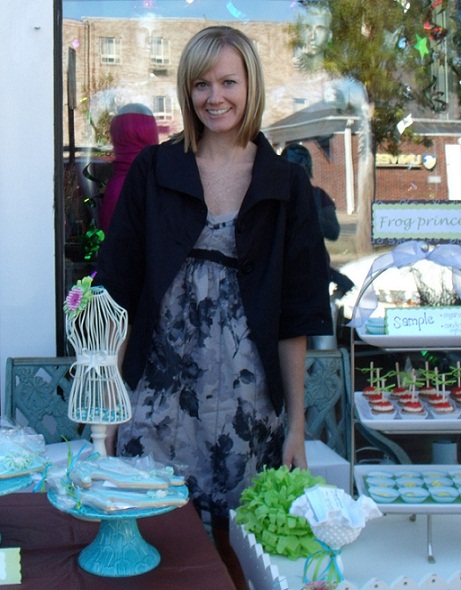 "I'm a self taught cake & cookie decorator from Doylestown, Pa. Artistic by nature, I found an outlet for my creativity by decorating simple cakes & cookies for family and friends. In June 2010 I created my blog, Frog prince. Soon after, requests started coming in for more unique and intricate designs. I work with my clients to create original, custom designs and find satisfaction in knowing that I was a part of making their event memorable. I draw inspiration from the beauty around me. From the architecture in the quaint town I live in, to the many creative blogs I follow."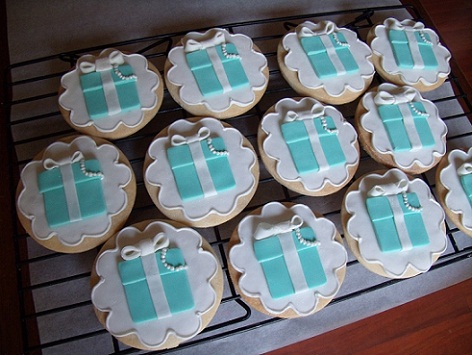 "Decorated sugar cookies provide an effortless, affordable way to show off your event theme **or color scheme. These **Tiffany box cookies **were ordered as favors for a **bridal shower."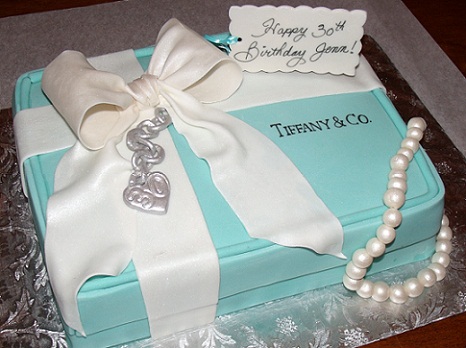 This beautiful cake **Linda designed for a birthday party inspired her design for the **Tiffany Box cookies. So whether you need a cake or cookies for any occasion and live in the Philadelphia area, she is the one to contact.
---
Comments
Popular
Related
Recent