When it came to writing our wedding vows I knew I wanted the words to come from my heart, but I also wanted to add in some words from songs, poems, and quotes that we loved. Even when you want to write your own vows it's okay to borrow some words or get some help writing them if you're stuck. Thats why I love what Angie and Alicia from Vow Museare doing...continue reading to hear their story and 6 tips on writing your own vows...
Words from the Wise...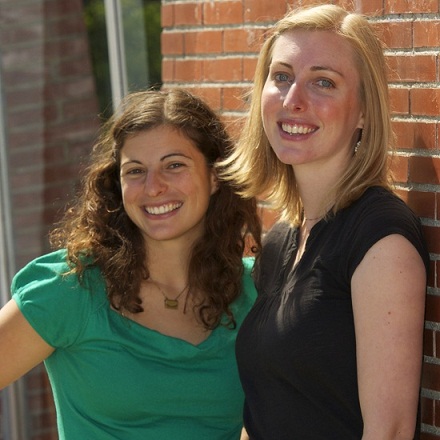 Photo: Tom Thompson
"Weddings are so wonderful, aren't they? Flowers and friends; dresses and makeup; not to mention the honor of being able to declare to the whole universe that your partner is the perfect soul for you. If your day is going to be flawless, I suppose you'll need a few impeccable words to express yourself while you're up at the altar, right?
We all know a thing or two about wedding vows: I promise to this, you promise to that. True indeed, but what exactly will you promise on your special day? And how will you and your sweetie go about crafting the perfect vows? Ah geez, another thing for the to-do list?!
Fear not, Vow Museis here to help cross off a few things on that long list without any more than a tick of your pencil. That's right, Vow Muse will help you write your custom, personalized, awesomely perfect wedding vows! Breathe a sigh of relief, your vows (and ceremony or best man speech…) can be video-tape perfect without any of the sweat and tears that come with taking to the keyboard alone.
Vow Muse is a team of two professional writing consultants who help brides, grooms and everyone else to craft personalized toasts and speeches, a special ceremony, or – you guessed it – wedding vows. While we love to help folks sound as sweet as a candy shop without them even opening their laptop, we're also here to give a few tips for those who are trying out the DIY route.
Continue reading for their tips...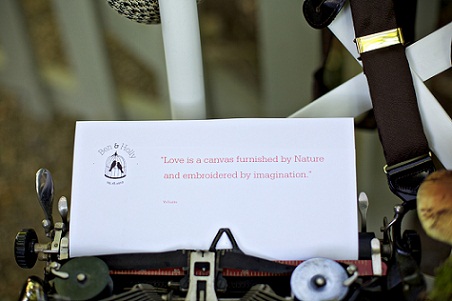 Photo: Silva Stills and Cinema
Without any further ado, here are six tips for writing the perfect wedding vows:
1. Start early. Vows don't typically make the super early list like finding a florist, photographer and venue do. But you don't want to be walking down the aisle wondering what you're going to say when you get to the end either. We recommend giving yourself at least 2-4 weeks to start your process; edit, revise and get feedback; and then to review your words so that you're comfortable saying them on your wedding day.
2. Brainstorm. Almost no one can sit down and write something amazing off the top of their head. Taking some time to simply jot down ideas, set some parameters of what you want to say, and to bask in what you love about your partner is vital to writing perfect vows. Having a free-flow thought session without structure is great because it gives you a jumping off point for when you start to really write.
3. Seek inspiration. We live in a beautiful, technologically savvy society, so soaking up inspiration is easy! Go to Tumblr and search for love-related blogs, or do a Google Image search for cutest couples. Checking out quotes about love, and asking your partner to do the same, can also start your creative pen-ink flowing.
4. Something borrowed. Your every word to your sweetie-pie doesn't have to be original. Think about weddings you've been to whose ceremonies brought you to tears, or songs you've heard that embody how you feel about your relationship. Using these as a base to write your own vows is totally acceptable and makes writing easier.
5. A little humor goes a long way. While we don't encourage you to try out your latest Seinfeld impression, successful vows (like successful speeches) often include a tiny taste of heartfelt humor. Don't be crude, don't be rude, but poking a bit of fun at your sweetie (or at yourself!) can be a great way to entice a smile out of everyone in the room.
6. Keep it short and sweet. Stories about your love-bunny are great. As are professions of your true feelings and heartfelt sentiments. But people's appreciation of these items has a time limit. Keep your vows under five minutes (and ideally more like 1-3) to keep the ceremony flowing and the eyelids of your guests open and attentive.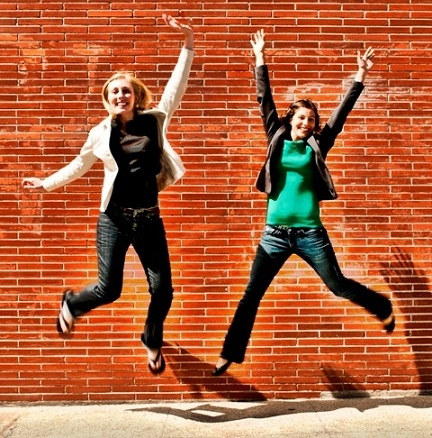 Photo: Tom Thompson
We know that DIY isn't on the agenda for every part of every person's wedding, so Vow Muse offers customized wedding writing consultation to give each person the confidence and relief that comes from knowing that their words are perfect. How does Vow Muse stay inspired, you ask? It's easy – every person has a different story and every person tells their tale just a bit differently. It's our passion to weave words that are custom to each client, and we get our ya-yas out by trying our darnedest to do just that.
What we really love are the little things about each couple. The lady who makes tea for her honey every morning. The guy who lays out his partner's clothes every morning before work. The lady who records Antique Road Show so her love never misses an episode. Every couple has their own story and their own individual nuances; that's the fun part about writing vows and ceremonies and speeches. We're allowed into a tiny world that's usually only inhabited by those two special people, and we get to do what we love – write – about that wonderful place. It's a fabulous job and we Muses are always excited to meet our next adorable clients!
Contact us today to chat about a project that's on your mind, or just to say hello at www.vowmuse.com, on Facebook, or on Twitter(@VowMuse)."