**Butterflies **have always been a part of my life; from catching caterpillars as a kid to **walking down **the aisle with a **butterfly pin **on my bouquet. They remind us of spring time and get us excited for warmer weather with their beautiful mosaic wings. What better way to decorate your **wedding day **than with wonderful symbols of change and growth that the butterfly represents. When I saw these lovelyRice Butterflies I wish I had only found them sooner for our wedding. Instead of flowers being thrown or bubbles being blown, let these butterflies fly as you soar off to your honeymoon and say goodbye...
Rice Butterflies – The Wedding Blessings & Surprise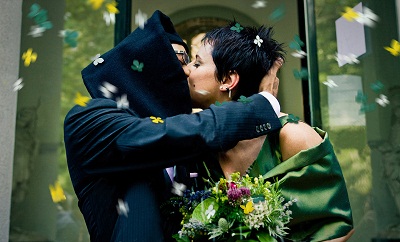 "Rice Butterflies® is the newest and the most beautiful wedding product. Rice Butterfliesfly to newlyweds to bring blessings, good fortune and prosperety. They are lovely (and harmless) alternative to tossing plain (and boring) rice.
They are made of rice only: rice paper, rice grain and rice glue. Butterfly is cut off the rice paper and rice grain is glued on the butterfly with rice glue. They are designed for a maximum flight time – they fly up to eight seconds.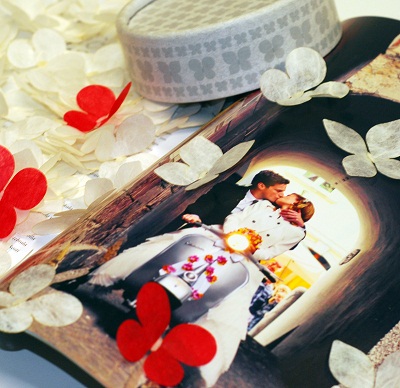 Rice Butterflies are packed in round and nicely designed eco boxes of 125 Rice Butterflies. You may choose between six colours: natural, white, red, blue, green and yellow. Rice Butterflies are practically handmade wedding product. They are available in their online shop and are shipped to every country in the World"
Rice Butterflies® is trademark and patent owned by Re:Format - Creative Office from Slovenia, Europe.
---
Comments
Popular
Related
Recent