When I saw that ModCloth had featured an array of wedding guest outfits for spring on their website, I knew I just had to do an article on it! I've just come back from a friend's beautiful wedding in Lincoln and so it seemed like the perfect time for an article on weddings. I often struggle to find the right dress when a wedding is just around the corner and there is always a bit of a last minute panic to make sure I choose the right one! Here are 7 of my favorite wedding guest outfits that are sure to get you noticed.
1

Gilded Grace Dress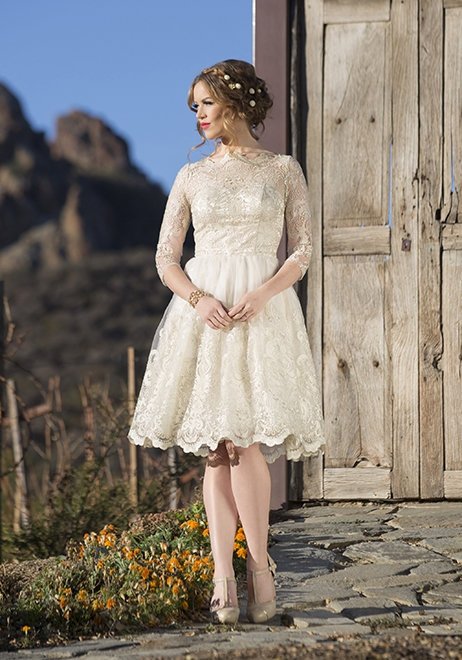 This is one of the most beautiful dresses I have ever seen, and ModCloth have styled it with a pretty pair of nude heels and gorgeous gold accessories. This is one of my favorite wedding guest outfits for spring - it can be worn time and time again and its neutral shade means it will complement a range of shoes and accessories.
2

When the Night Comes Dress in Smoke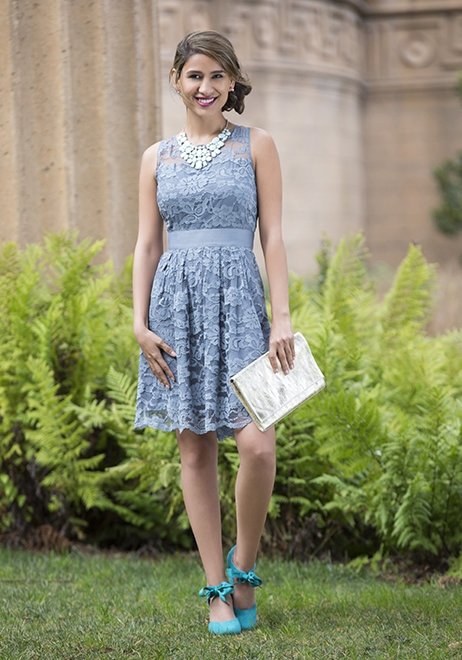 I love the smoky grey lilac color of this dress but would never have thought to team it with turquoise heels - I think it's a really fun looks that makes it ideal for spring or summer weddings!
3

Delight in the Day Dress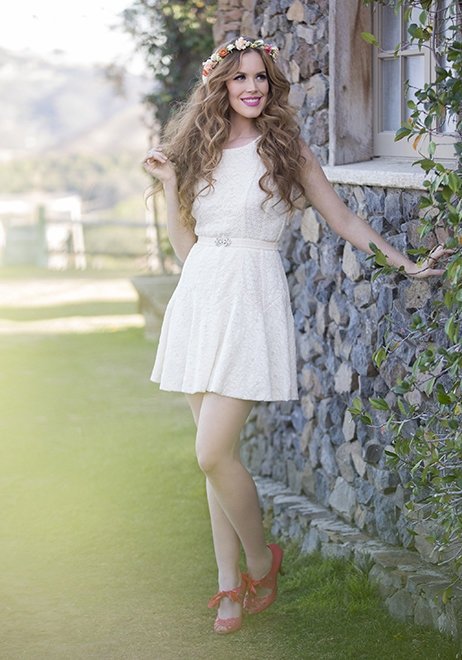 This pretty white shift dress looks stunning paired with nude accessories and a pretty, sparkly belt. It could be worn again and again, so you'll get lots of use out of it long after the wedding is over! I think it would look great for spring or summer weddings or parties.
4

First Slow Dance Dress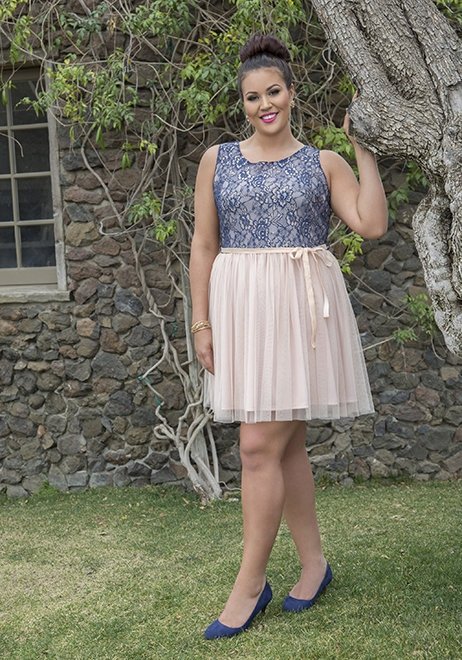 I love this dress! The blue and nude colorway teamed with the bright blue pumps looks great and adds a quirky touch - I think it would great for a date, party or other special occasion as well as for a wedding. You could even dress it down with pretty heels and tights for a winter party.
5

Moonlight Marvel Dress in Princess Pink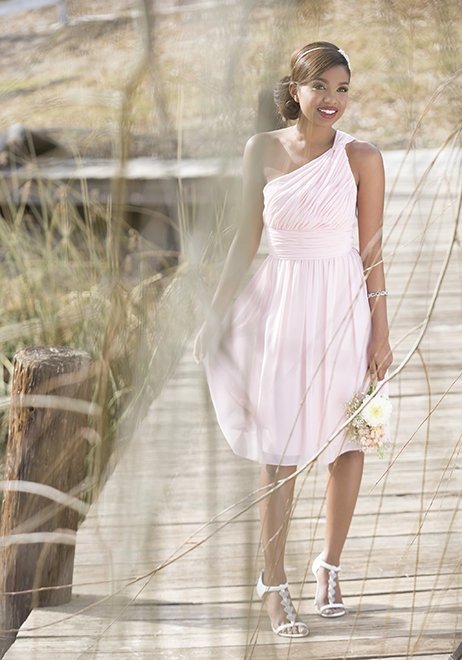 Teamed with white accessories, this Grecian inspired dress looks simply gorgeous! If you wanted to go full-on girly then you could keep the accessories pink too, but I really like how ModCloth have styled the model in their shot. This is a stunning dress that will get you noticed at any wedding!
6

Museum Matrimony Dress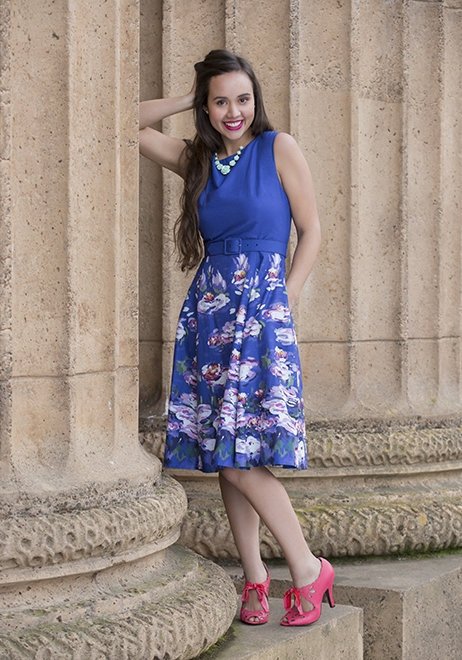 I'm not normally a fan of longer dresses (probably because I'm only 5ft4" tall) but this is gorgeous! I love the cobalt blue color and quirky pattern, teamed with the Dainty Dramaturge Heel in rose - and the addition of the mint floral necklace just adds to the look. This is an outfit I would definitely wear to any wedding in the spring or summer months.
7

Perfect Poise Peacock Dress
This dress with peacock feather print is so pretty! It would be great for an evening wedding reception or glam wedding party - it could also be worn for nights out or special meals at any time of year. I really love it!
There you have it; my pick of 7 wedding guest outfits to make you stand out in the crowd. If you're anything like me, you struggle to find the perfect outfit to wear when a wedding is looming, so hopefully this will help you to find something gorgeous! What will you be wearing to any weddings this spring or summer?