10 Gorgeous 😍 Hair Inspirations 💡 for Girls Tying the Knot 👰 ...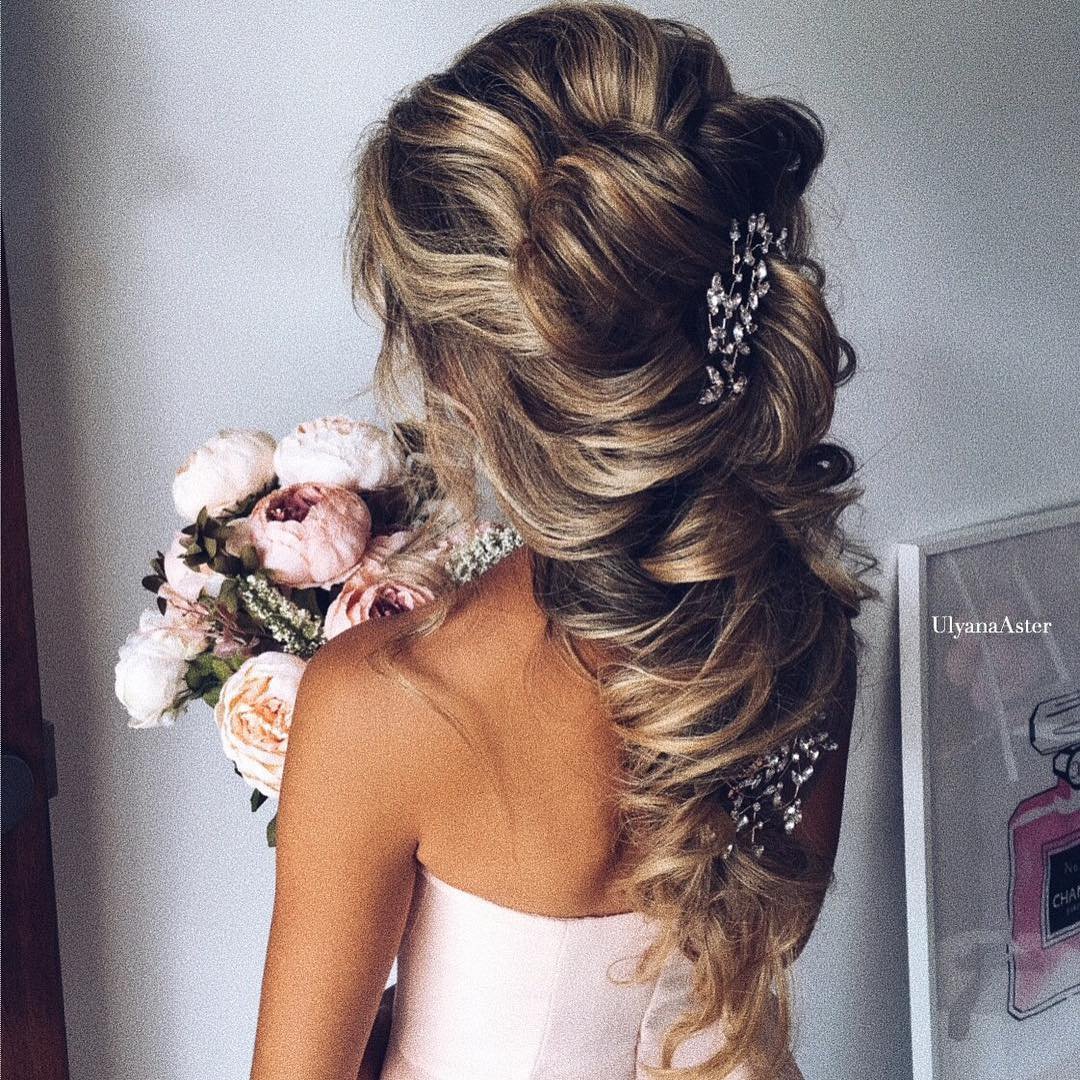 The day that every young girl dreams about...what dress should you wear? What hairstyle should you have? What make-up will look best? With so many questions to ask ourselves and so much to decide. sometimes all we need is a bit of help to get us there!
Look no further for inspiration for your perfect wedding hairstyle, we have you covered! What's your favourite?
An elegant low bun is the perfect hairstyle for being able to include pretty accessories such as flowers for an extra feminine look! You even choose to go all out and include a neat braid directly above the bun.
A messy bun is a bold choice that speaks you're not afraid to take a risk, especially if it pays off! Messy buns generally sit lower on the head, towards the nape of the neck and can include a 'folded' effect where the hair is wrapped around above the actual bun.
A high bun is a delicate hairstyle because it's kept tidy with a touch of class and sophistication. It's a good idea to use a 'setting' hairspray after the hairstyle has been created, to maintain it's beautiful form and keep those stray hairs in place!
Hair accessories are the perfect way to add a touch of glamour and beauty to your hairstyle. These can be simple clips and barrettes or something more fancy. Place them in your desired place to take your hairstyle to the next level!
Loose waves look beautiful when they're delicately falling around the shoulders and bodice of the wedding gown! A good idea would be to gently curl the ends of your hair to create those gorgeous, soft waves.
A braid is great for adding that little bit extra to your chosen hairstyle and are super versatile. You can opt for a thin, double braid or decide for a thicker one that will wrap around the crown of your head for a princess look!
A headband looks best when it's delicate and light. You do achieve this by choosing one that's relatively thin and in a plain but classic colour such as silver, gold or white. Jewels and embellished headbands are a perfect match for a simple wedding gown!
A half up style has the ability to volumise your hair as it's slightly levelled at the back. There are many ways you can make this style your own such as gently curling the ends of your hair for a wavy effect or opting for pin-straight!
A back braid wraps around the back of your head and can be just a singular braid (clipped onto the other side) or a double braid that meet in the middle. Soft waves are a great match for any type of braid as they complete the romantic, princess look!
10.

Effortless Side Swept
Side swept hair can be gently pushed to one side and clipped in a subtle way at the back with a few bobby pins and a 'setting' hairspray, to create the illusion that the hair is staying put by itself!
{{#comments_count}} Show Commnents ({{comments_count}}) {{/comments_count}}