Wedding days are busy times for bridesmaids, and since the last thing you're thinking about is your hair, I have a list of 7 easy hairstyles for the busy bridesmaid. Hey, you're going to be preoccupied making sure the bride looks amazing, but that doesn't mean you shouldn't look fabulous as well. Check out my list of 7 easy hairstyles for the busy bridesmaid, for some fresh tips.
---
1

Top Knot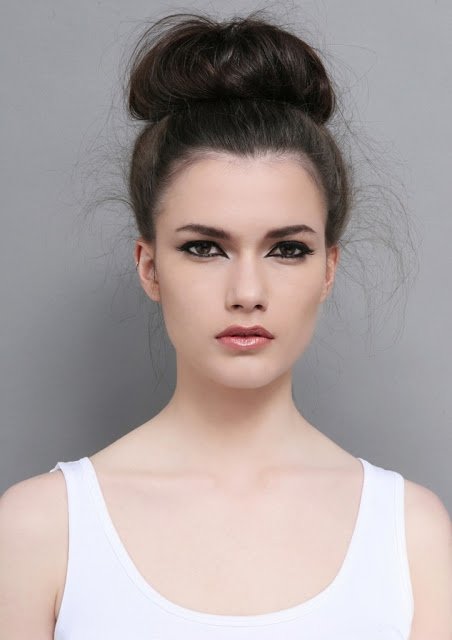 Ahh the top knot! I start my list of 7 easy hairstyles for the busy bridesmaid with the chicest of the bunch. Plus it's versatile. Going to an outdoor summer wedding? Make it a bit messy. Going to a sophisticated wedding event? Smooth it out into a rolled style. Bonus points: this timeless look will always look amazing in wedding photos.
---
2

French Twist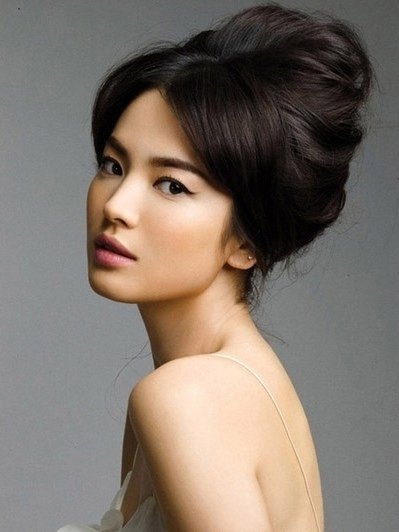 Sometimes the French twist reminds me of middle school with a giant blue hair clip . But there is totally a way to make it modern and sophisticated, by tucking in the ends. Now this look is also versatile. Depending on the style of the wedding, you can have pieces peeking out, or keep it completely smooth. I also love it with some face framing pieces in the front. Finish with a shine spray and you're good to go... help the bride to the bathroom...
---
3

French Braid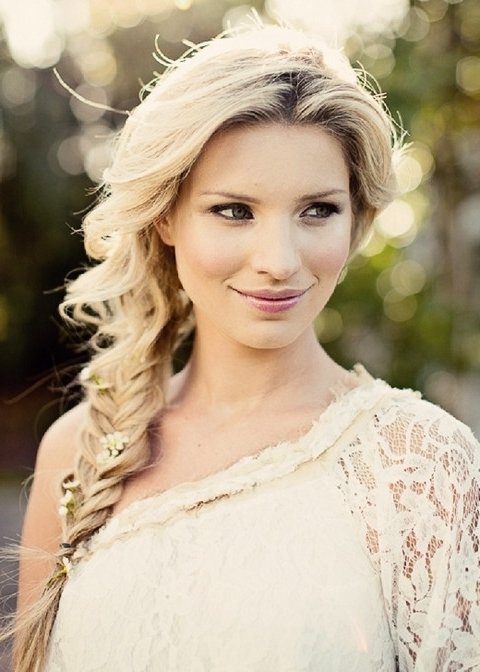 Braids are totally having a moment. And I for one love it. This is a super easy style with multiple ways to do it. You can have the tail run down traditionally. You can tuck it under itself. Or you can do it upside down and curl the ends. Just remember to pull out a few face framing pieces to keep the style from looking too severe.
---
4

Waterfall Braid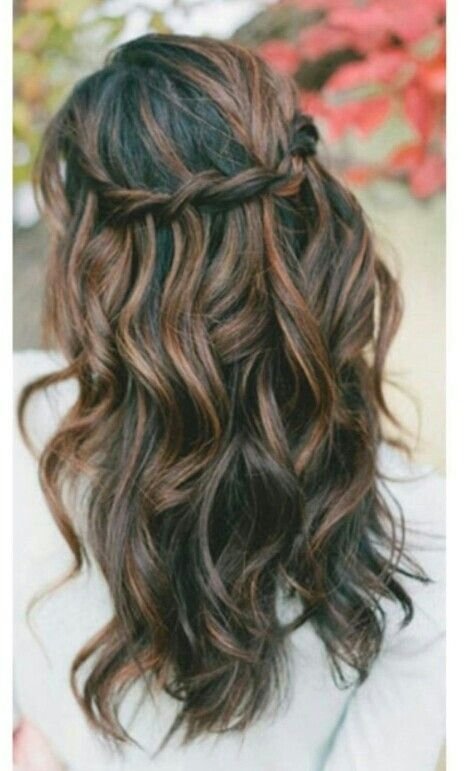 This is one of my FAVORITE styles. And it's super pretty with curly hair. What's great about this style is that it looks a lot harder than it is. Basically it's a French braid, but you leave strands of hair out causing them to look like they are cascading through the braid. If you're confused there are TONS of tutorials on YouTube. But you can always ask you hairdresser to do it for you. Remember, she does know best.
---
5

Inside out Ponytail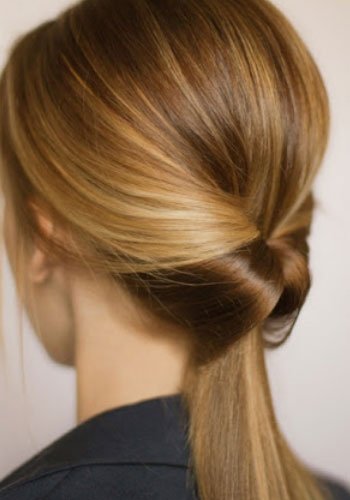 This is another that harkens to my childhood. Remember that inside out ponytail tool? I wanted that hairstyling doll solely for that tool! But you don't need plastic help to do this. Just make a low ponytail, part space between the hair above the elastic, and flip the ponytail through. Curl and add a fancy clip for flair. Bonus points - it's similar to Belle's hair in Beauty And The Beast (you're welcome).
---
6

Front Side Twist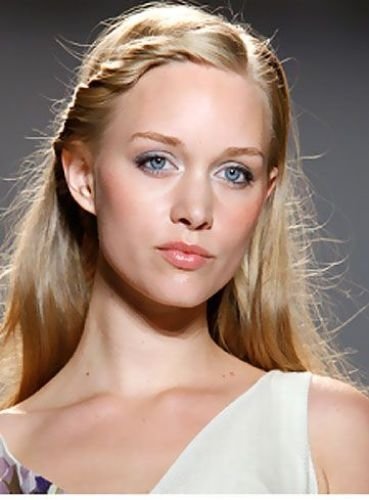 This one is SUPER easy. Just part your hair as you normally would. Then take a section of hair and twist it inwards securing with a clip. Voila! Add bobby pins if you're worried it'll fall out. But this look is super sweet and understated.
7

Half Pony Tail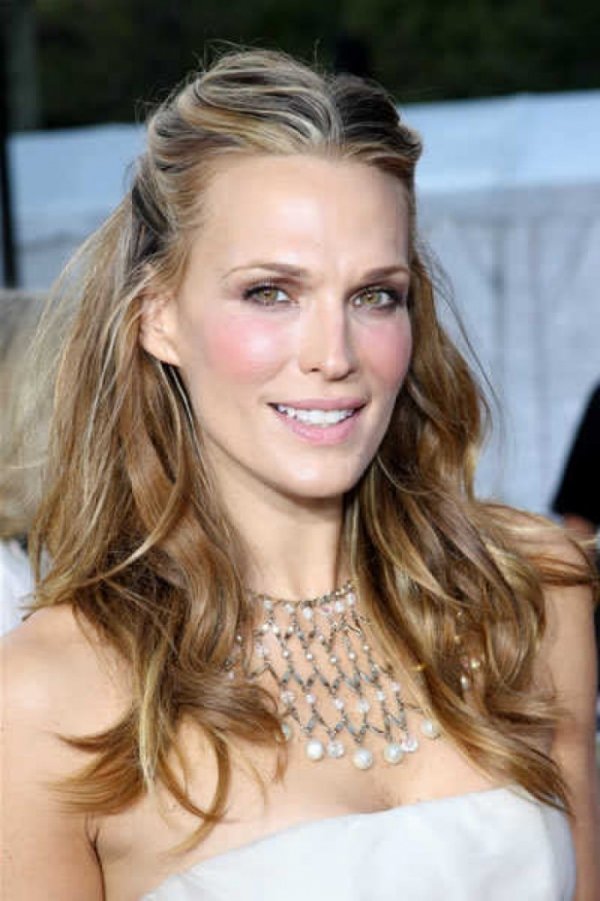 This might be the easiest of them all. However, it requires a bit of extra creativity. You can't just pull it back for a wedding and say "I'm good." Play around with clips and curls to jazz up your look. Just make sure to remember it's not your day. You still have to make sure the bride has a her hair in perfect order. Ah, the life of a bridesmaid, kittens.
So now that you have easy hairstyles to give you time on this busiest of wedding days, go forth without a worry. Just remember, since you're going to have your hair done well before the other maids, you will be asked to do extra tasks. Make sure one of them is rewarding yourself with a mimosa. So what do you think of these easy bridesmaids hairstyles?
---
Comments
Popular
Related
Recent