Now that we've covered Kate Middleton and those of you looking for that princess ballgown, let's not forget about Prince William and what your royal prince might wear. William will most likely wear his military uniform like many royal princes have worn in the past. However, some princes and royal fiances have worn very dapper tuxedos like Princess Victoria's husband did. Maybe your groom will look like a royal prince in one of these fine looking tuxedos...
---
4

A Royal White Tuxedo...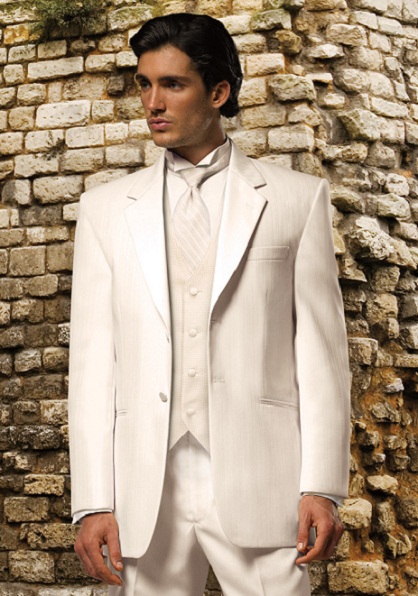 Photo: MyTuxedoCatalog
I can just imagine a handsome prince groom in this crisp, white Jean Yvestuxedo walking down the aisle with his new princess wife. The sun is shining, the flowers are in bloom, and they both live happily ever after! Where would your groom wear this clean, formal look; in a castle, on the beach, or maybe in a ballroom at the Plazahotel?
---
3

Very Formal & Fancy...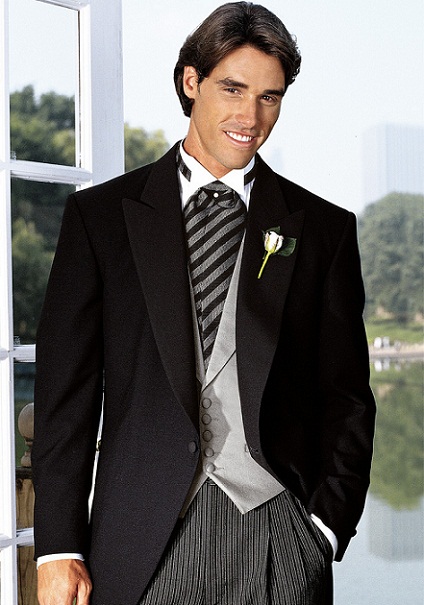 Photo: MyTuxedoCatalog
"Nice ascot"...can you tell me what movie that's from! Ascot'sare very popular in the UK, so why not make them popular at your royal inspired wedding when your groom dons this lovely ascot tie and Ralph Laurentuxedo. I love the grey and black together and the way the stripes on the ascot match his tuxedo pants; a very sharp look your prince charming will love!
---
2

White & Black All over...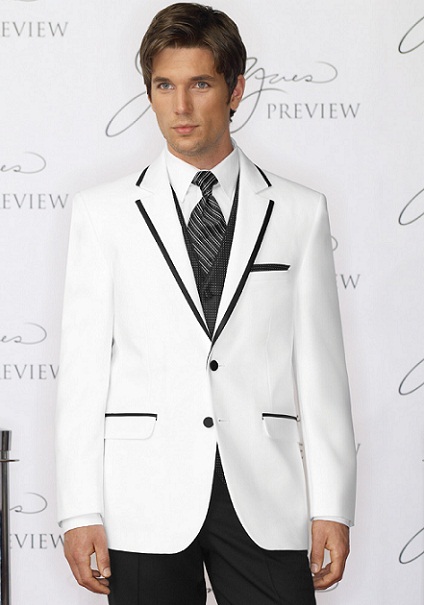 Photo: MyTuxedoCatalog
Is this not a handsome, red carpet look! Perhaps you can combine your royal wedding theme with an old Hollywood theme, think Casablancameets Prince William and Kate Middleton! It's a trendy look from Jean Yves that will keep you and your Hollywood prince in the spotlight.
---
1

A Bow Tie for Your Guy...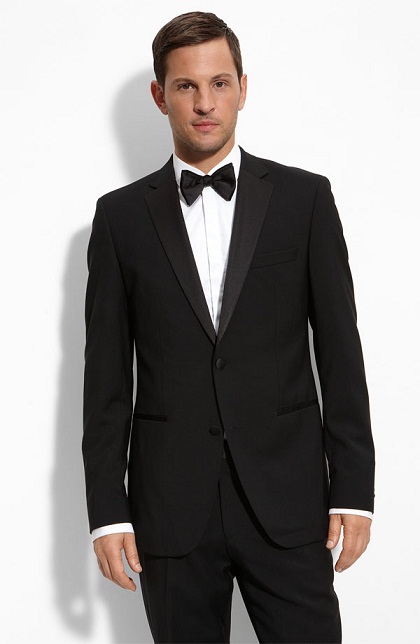 Photo: Shop.Nordstrom
Bow ties have become a very big wedding trend for grooms of all styles and personalities. This rich looking tuxedo by Hugo Bossis perfect for that cool, calm, and ready to party prince. He has a drink in one hand and a rose for his new princess in the other!
What royal look will your prince charming wear as you walk down the aisle together?
---
Comments
Popular
Related
Recent