With most brides featured on tv and magazines sporting long hair, it can be easy to feel left out if you have short hair. There is no need to grow your hair out for your wedding day or spend extra money on hair extensions because there are many great options for girls with short hair. From retro styles to modern updos, there are hairstyles to bring out your unique personality. These are 7 of my favorite wedding hairstyle options for girls with short hair.
1

Great Gatsby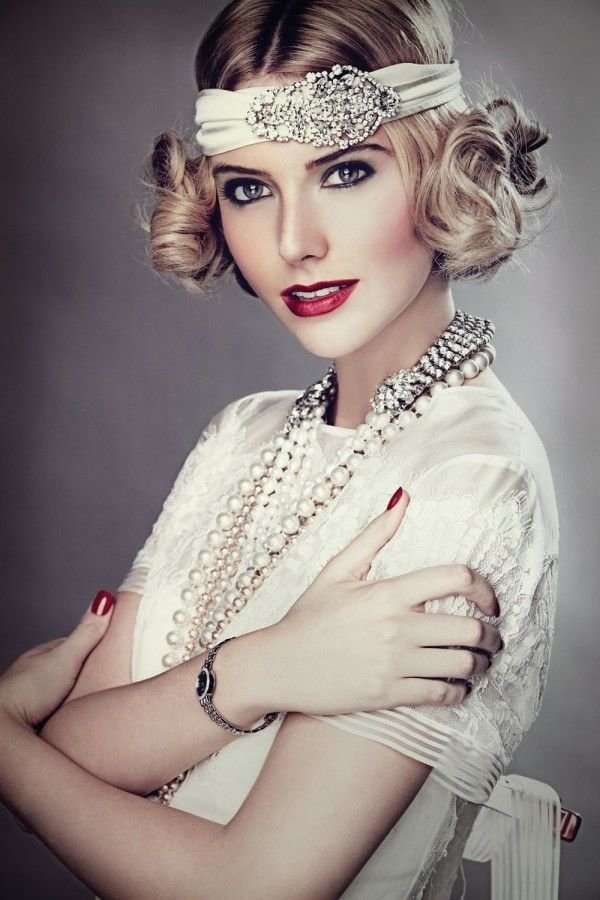 One of my favorite wedding hairstyles for girls with short hair is Gatsby inspired curls. There are many different ways you can achieve this look: finger waves, tight curls, and accessories. Although I love the idea of going for a full 1920s bridal look with pearls, red lips, and feathers, a Great Gatsby style looks elegant with a modernized look as well.
2

Twists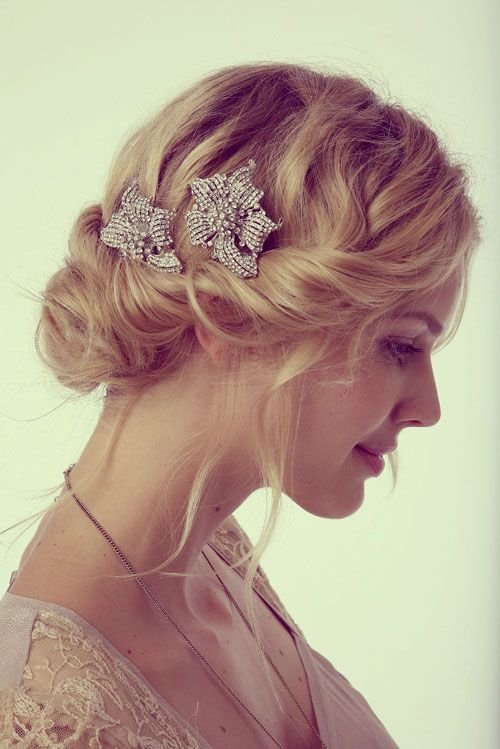 Twists are a great way to add body and style to short or fine hair. Twists require less hair than a braid and look great on everyone. Simply twist both sides of your hair for instant glamour. This style looks great on straight or curled hair. Top it off with accessories or a veil for an effortless but beautiful hairstyle.
3

Bouffant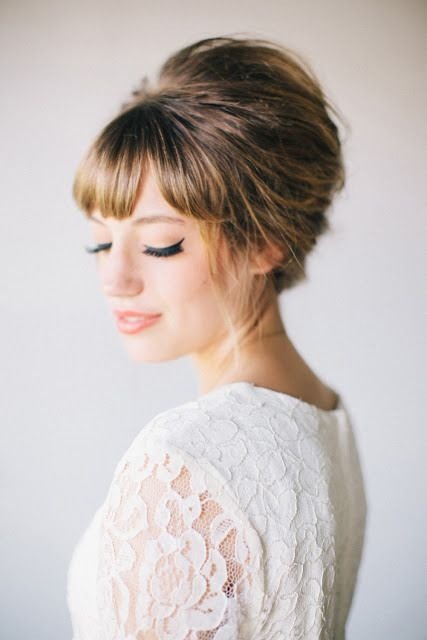 A modern day beehive is a great choice for brides with short hair. A bouffant hairstyle is always in fashion and adds sophistication and elegance to your overall look. Since this hairstyle is pulled back away from the face, it's the perfect choice to show off your wedding day earrings.
4

Textured Updo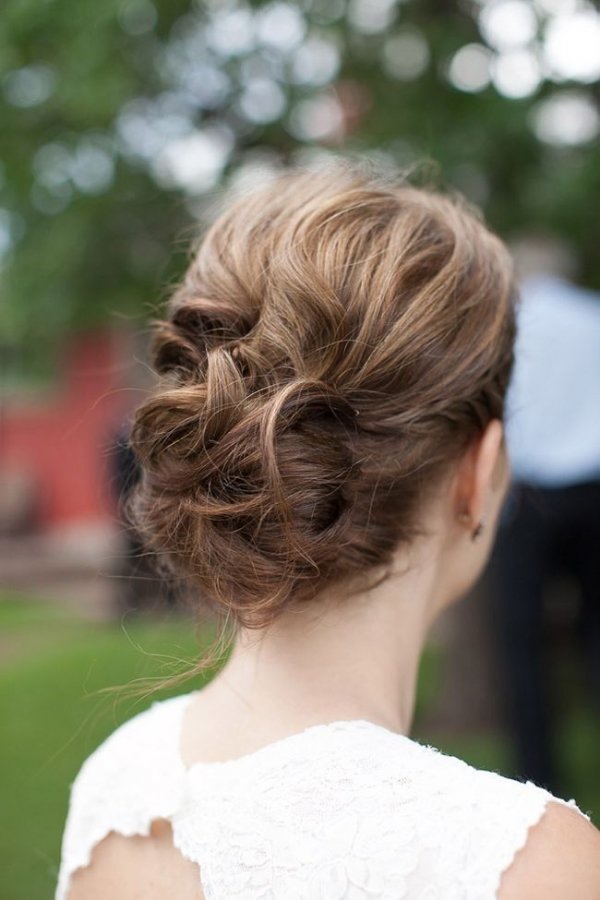 There are several different types of textured updos to choose from if you have short hair. Some are pinned into a bun and others simply pin curls around the scalp. There are textured updos that use braids and others that use twists. The possibilities are endless! Textured updos look great accessorized with headbands.
5

Low Side Bun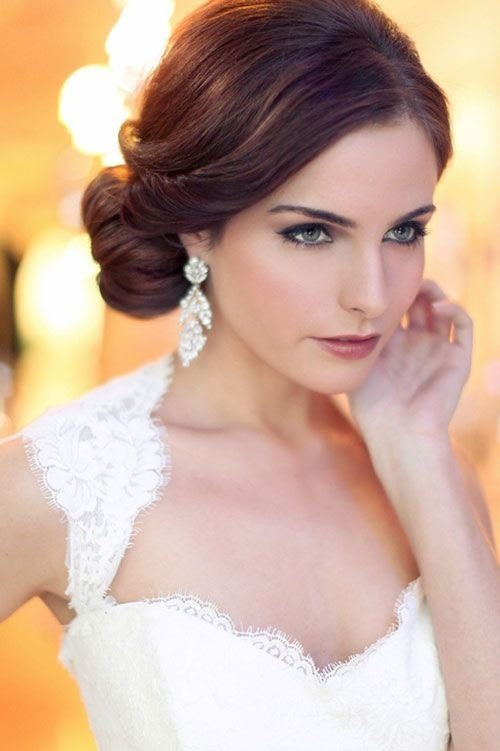 Low side buns are a great option with girls with short hair since it doesn't require gathering hair at the top of the scalp. A side bun can look elegant or casual, depending on your wedding style. I like to curl back the hair that frames my face on the side of the bun for added glamour. I have found that low side buns are a good option for brides who have decided to forgo a traditional veil.
6

Straight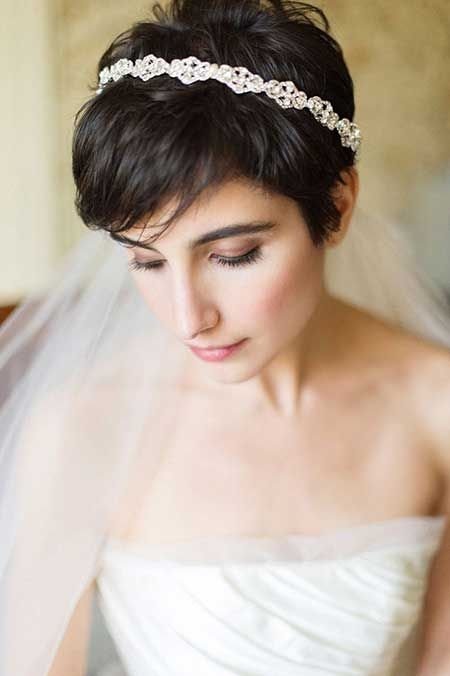 Getting married doesn't mean you have to curl your hair. Sometimes the best option is to simply leave your hair natural or straighten it. Straight hair can make a statement on its' own, or you can play it up by adding decorative pins, headbands, flowers, or crowns.
7

Pin Curls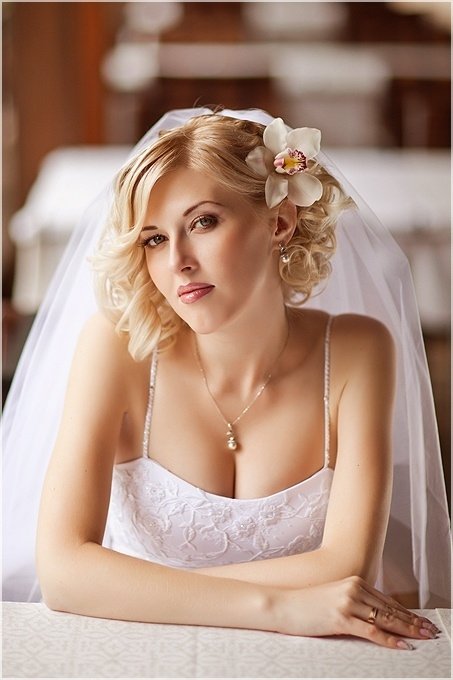 If you're looking for a truly timeless hairstyle, you cannot go wrong with pin curls. Although they take a little extra effort, they create a unique look that is perfect for your wedding day. This classic hairstyle works for all hair lengths, but there is something extra special about pin curls in short hair.
Having less hair does not mean there isn't options when it comes to a hairstyle for your wedding day. Would you try any of these styles for your big day? Do you have any recommendations for wedding hairstyles for short hair? If so, leave us a comment so we can try out your suggestions.