I know what you're thinking, "Is she serious, red wedding gowns?!" But wait until you see the real brides in red, they are gorgeous. Plus, Vera Wang has done it again, from brights to deep tones of red, they are stunning! So take a look at these red wedding gowns, who knows, you might just change your mind..
---
1

One Shoulder Red Wedding Gown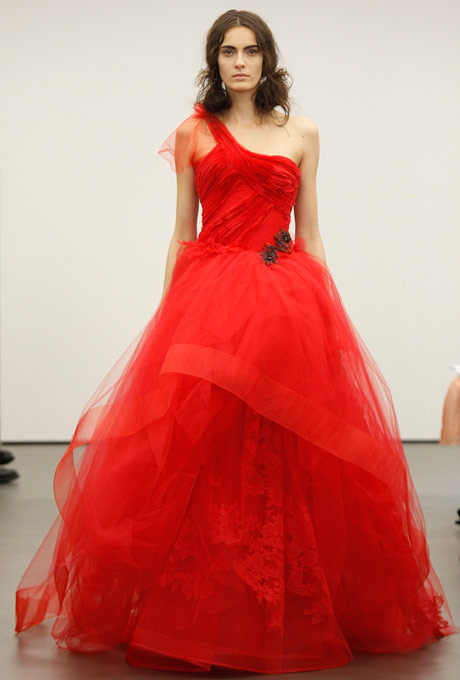 The color red symbolizes love, power, and passion among other things. It's a strong color that shows a bride who isn't afraid to be bold, daring, and different. I love the texture and layers of this one shoulder Vera Wang red wedding gown. It is unique in color and style with a mix of tulle and lace.
---
2

Red Velvet Wedding Gown...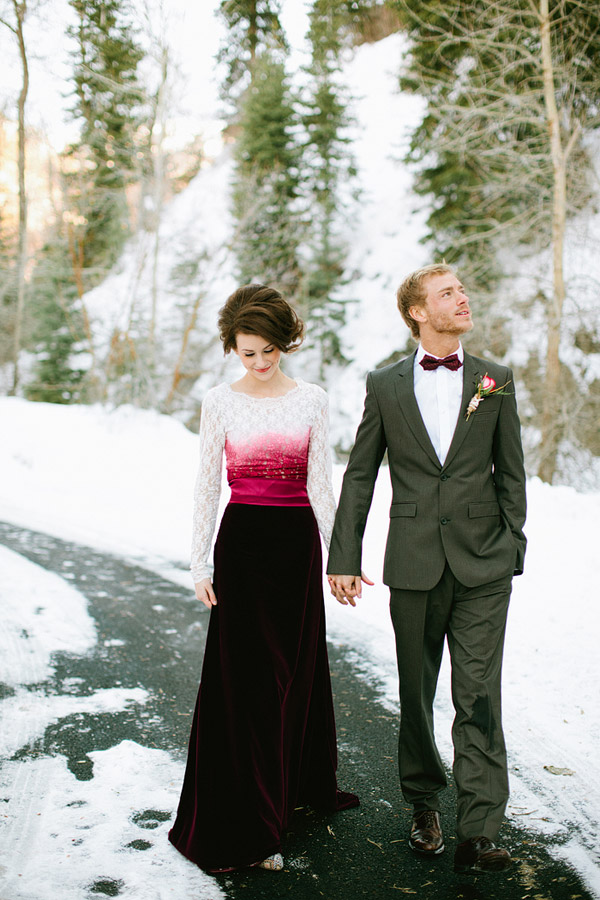 This red wedding gown leaves me...speechless! Would you believe that this is a DIY put together by the photographer of this shoot, Ciara Richardson! The lace top was dip-dyed and then attached to the red velvet skirt...simply amazing and a perfect contrast against the snowy backdrop! Stop by bridalmusings.com to see the full shoot!
Trendinig Stories
More Stories ...
3

Oscar De La Renta Red Wedding Gown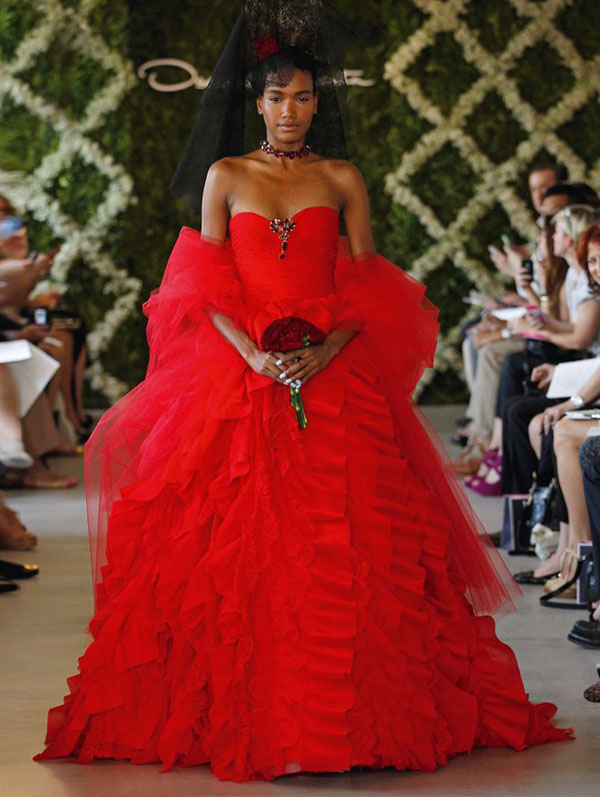 Vera Wang isn't the only designer seeing red on the bridal runway, others like Oscar de la Renta are following the trend with an array of colors. Besides this gorgeous ruffle Spanish style red wedding gown, Oscar has a blue tulle gown in his 2013 bridal collection as well.
---
4

Simple Red Wedding Dress...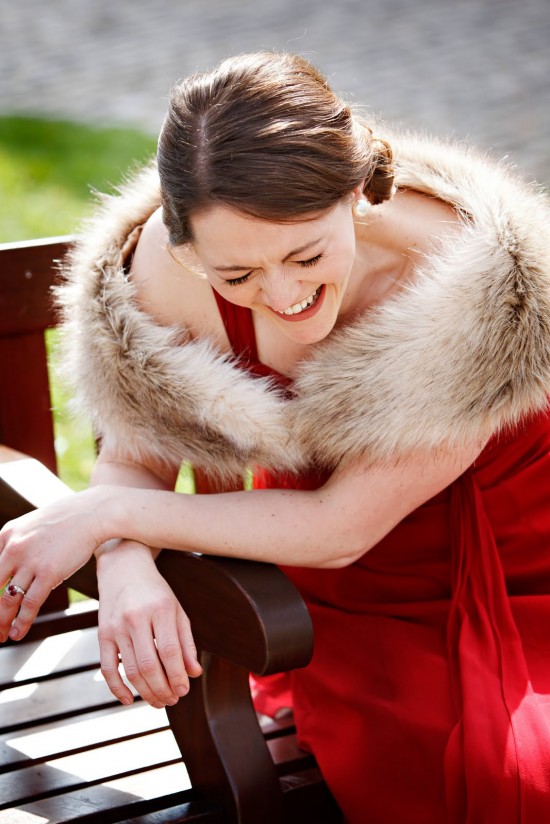 I love brides who wear simple but chic wedding dresses, they turn something so plain into something that's fabulous. This beautiful bride had a no muss, no fuss kind of day right from the Town Hall ceremony to the restaurant reception. Her red wedding dress from the online shop Coast is a reflection of her easygoing big day and personality. When you find what works for you, go with it, no questions asked!
---
5

Vintage Red Wedding Dress...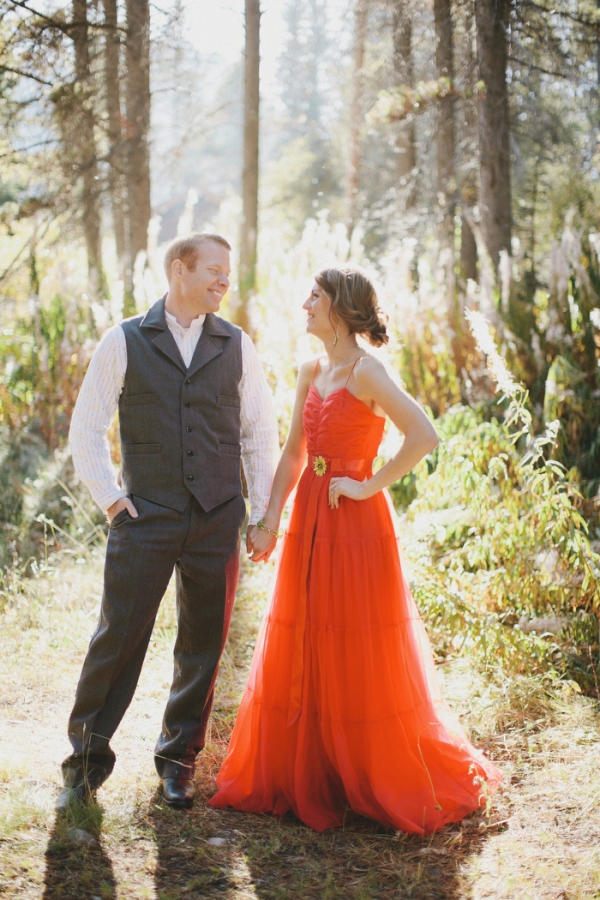 I'm really jealous of brides who look amazing in vintage wedding gowns! Colored wedding gowns are great for all brides, but really make a fantastic story for brides who are eloping, getting married at City Hall, or are looking for a dress to wear for the reception. I love the way the sun is glowing on this beautiful bride's red wedding gown; it's the perfect look for a wedding in the woods!
---
6

Deep Red Wedding Gown...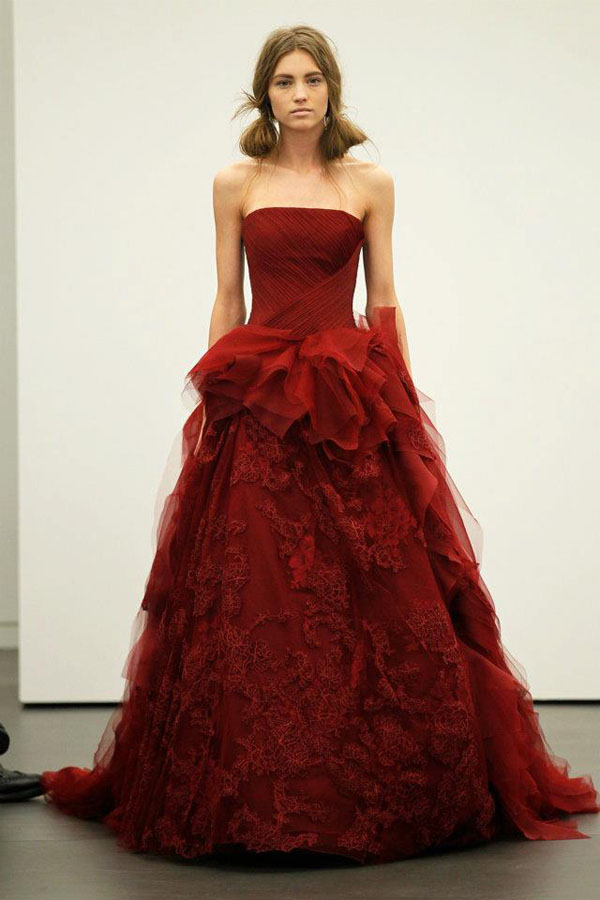 The rich tone of this deep red wedding gown is perfect for a Fall or Winter wedding. Another lovely color that would just shine against a snow filled background. It would be a wonderful blend of colors for Fall with orange pumpkins, a venue full of colorful leaves, and a bride in a show stopping red gown...perfection! For Fall 2012 Vera Wang presented us with black wedding gowns, and for 2013 she impressed us even more with deep reds, what will she do next?
---
7

Princess Red Wedding Gown...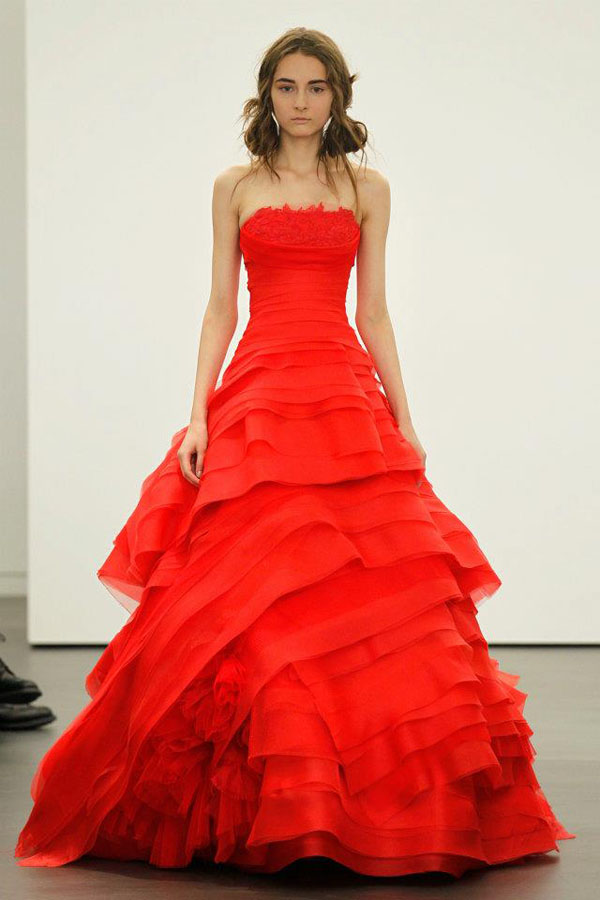 Yes, another Vera Wang red wedding gown, but I just couldn't resist...can you blame me! This princess like ball gown is stunning, it's one of my favorites in her Spring 2013 collection. For traditional brides who are falling in love with this dress, it could probably be ordered in white as well. I love all of the details in this gown, especially the lace trimmed neckline, breathtaking!
So brides-to-be, would you consider any of these red wedding gowns?
---
Comments
Popular
Related
Recent