With all the hairstyles for summer weddings, it can be hard to decide which one you want. Whether you're the bride, a bridesmaid or just a guest, it pays to choose a look that you won't have to mess with the whole day, but that will look great for the entire event. When the weather heats up, you likely also want something that doesn't stick to your face and neck. Here are some easy low maintenance hairstyles for summer weddings that I think you're going to love.
---
1

Messy Side Bun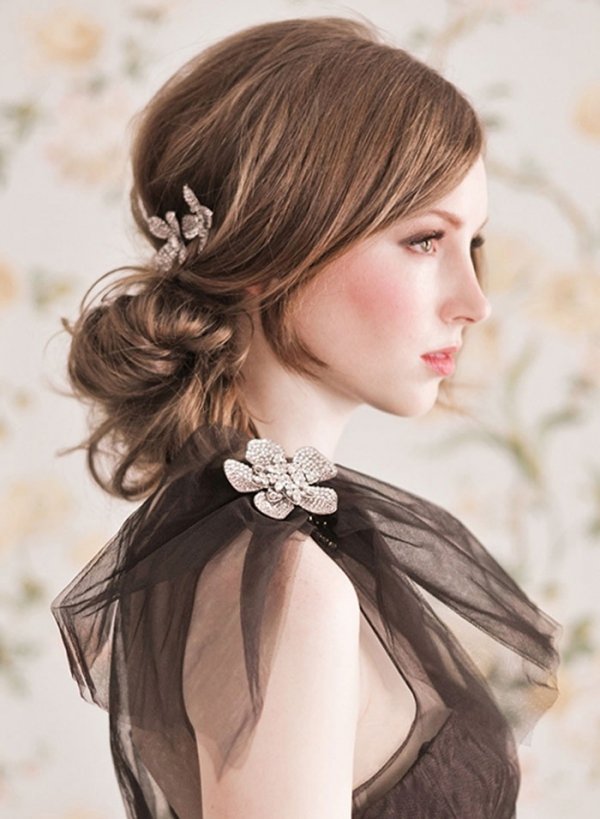 This is my favorite of the many hairstyles for summer weddings because I can do the look quickly and it stays put for hours. Simply brush your hair to one side and wrap it into a bun, securing it with a ponytail elastic just below your ear. Add a silk flower or other small accessory to give it some glamour for the wedding and spritz with hairspray to keep it in place.
---
2

Loose Waves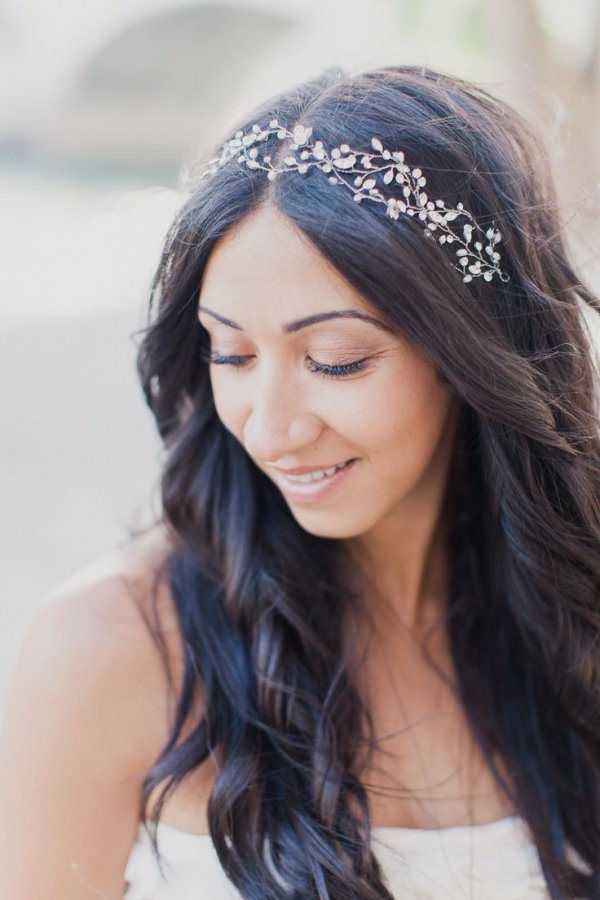 If you have short hair or are set on a style that lets your locks hang loose, easy waves are the way to go. Wet your hair until it's just damp, then separate it into several sections. Loosely braid each section and tie it at the end. Add a dab of hairspray to the braids, then allow them to dry. Once dry, take the braids out, finger comb your hair and you're all set.
3

Top Knot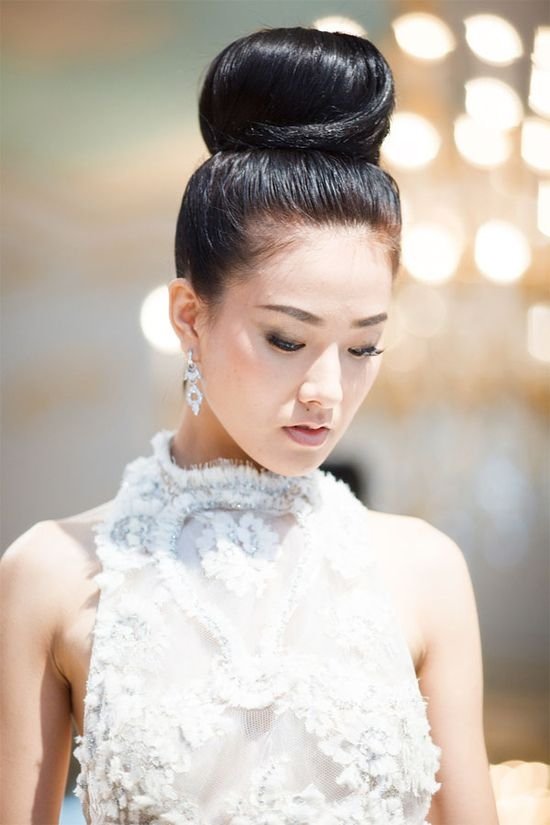 I know that weddings are typically fancy and formal affairs, but it can be possible to pull off the top knot and still look ready for the occasion. Place the knot near the top of your head, but not all the way on top, by wrapping your hair around the base of a ponytail. Secure the knot, then pull a few strands out to frame your face. Add some flowers or a sparkly comb and you're ready for a wedding.
---
4

Half up and Half down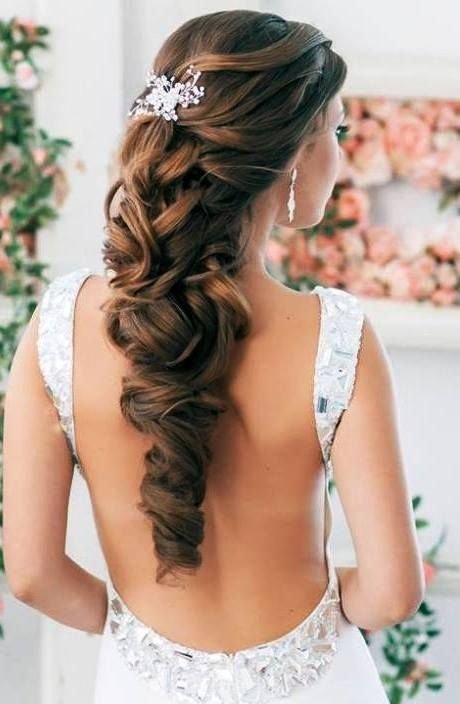 This was my wedding hair do! Start by bringing the top and the sides of your hair back above your ears and securing it on the back of your head. Barrettes or bobby pins are great for holding the hair while also blending in. This style looks great with a veil or tiara if you're the bride. You'll love this look when your hair is straight or curly.
---
5

Twist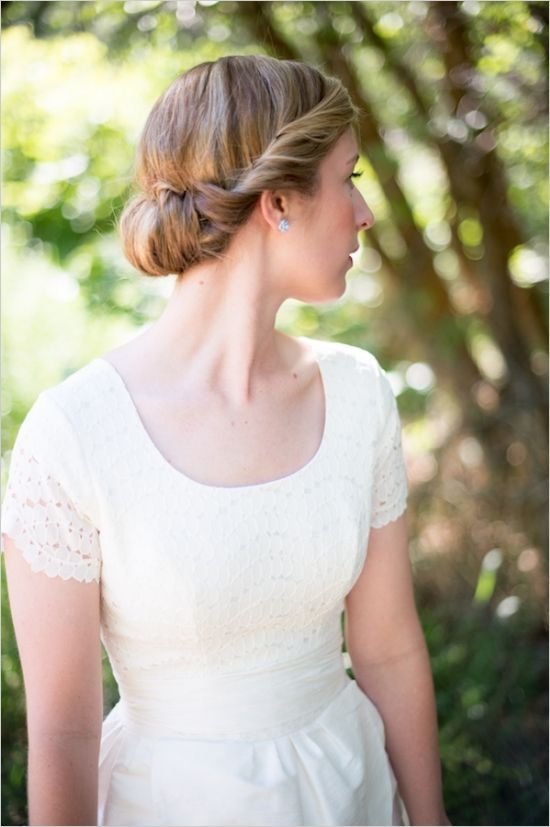 This hairstyle is so easy to do and looks great on anyone, no matter what your part is in the wedding. Start by creating a low ponytail on the back of your head. Twist the hair around and up, securing it near the top of your head, allowing some strands to fall out and down. Use a fancy clip or comb to add some bling to your look.
---
6

Braid Bun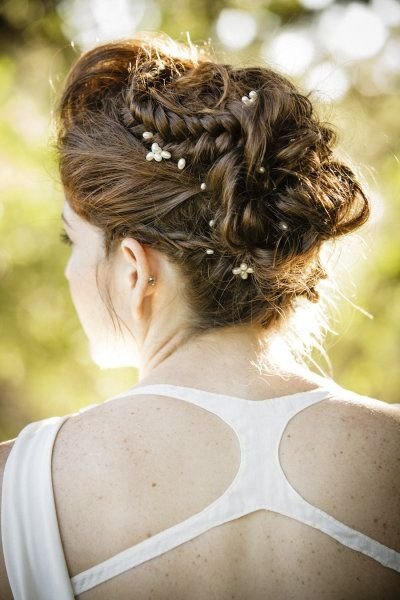 This is an easy, but totally elegant looking variation on the standard bun. Start by making a ponytail, then braid it into several braids of different sizes. Then twist the braids into a bun, securing them with bobby pins. This is an awesome choice to pair with a tiara or crown of flowers.
---
7

Pinned on the Sides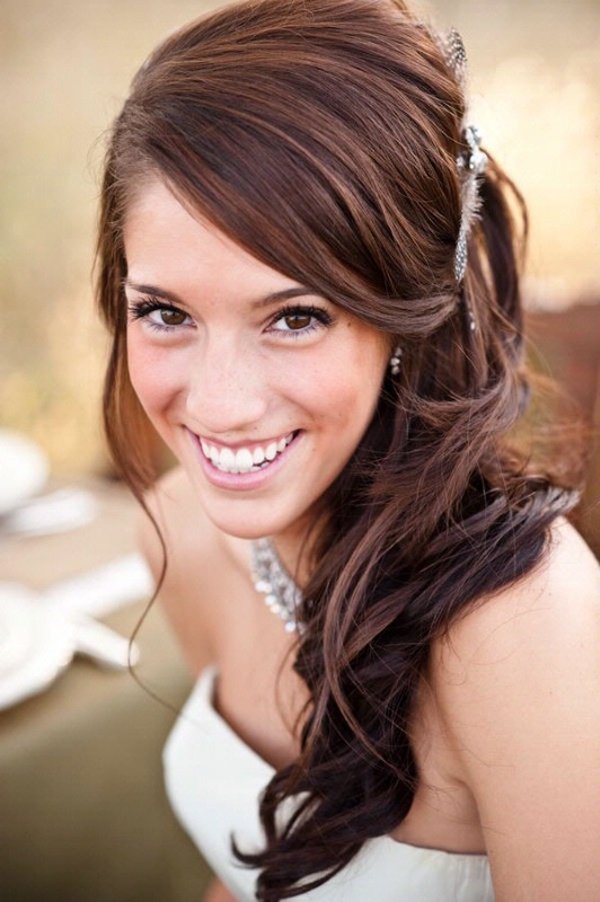 This is another great one if you want your hair down. Curl or straighten your tresses as you normally would. Then, use some elegant and sparkly pins to secure a small bit of hair on either side of your head, just above the ears. The accessories glam up the look, making it perfect for a wedding, but it won't be so troublesome that you'll be adjusting the look all night.
What's your favorite wedding hairstyle? How many weddings are you going to this summer?
---
Comments
Popular
Related
Recent