Getting married in the fall is so ideal, for so many reasons! My cousin Stefania got married in October and because of her wedding, I now see the beautiful reasons why getting married in the fall is better than getting married in the spring or summer time (or in winter... brr!).
---
1

Great Thing to Look Forward to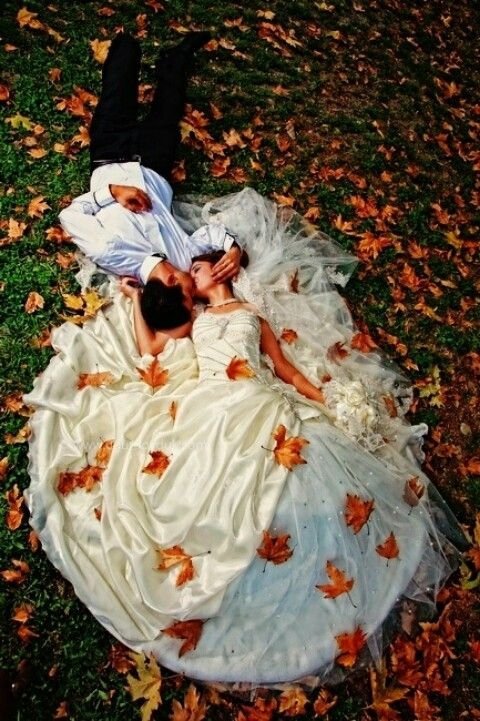 One of the reasons getting married in the fall is the best is because it gives you something to look forward to all year long. Usually the fall brings gloomy attitudes because it's colder, school starts, and the days are shorter. With a wedding (and anniversaries down the road) to look forward to, you'll be anxiously awaiting the fall.
---
2

The Gorgeous Fall Colors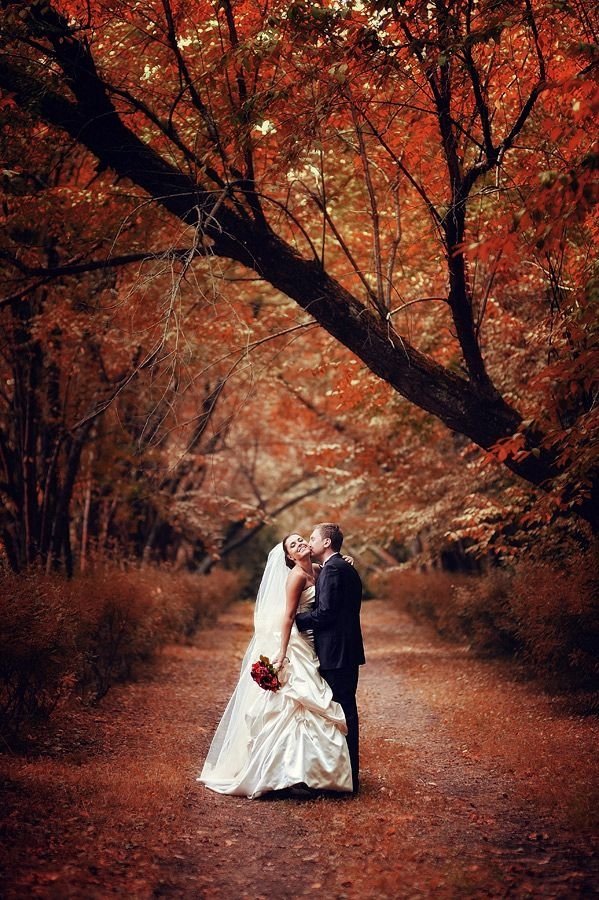 The fall comes with gorgeous colors: deep reds, oranges, yellows, and different shades of brown. Fall wedding pictures are stunning… have you checked Google images or Pinterest? Goodness, who wouldn't want that as their wedding photos background?!
---
3

Weather is Cooler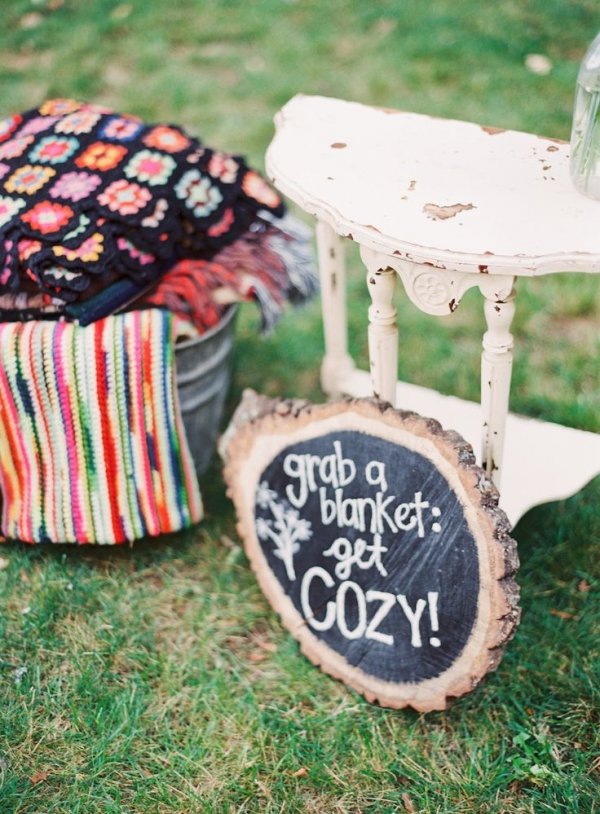 If you're a curly haired goddess you know that humidity is your worst enemy, and it must be slain. Well the best part about the fall is the lack of humidity. Are there hot days? Sure… but are there fewer humid days? Yes! Chances of your wedding falling on a horrible, humid day are much, much less. Nothing beats the feel and smell of cool brisk fall air.
---
4

Vibrant Bridesmaid Dresses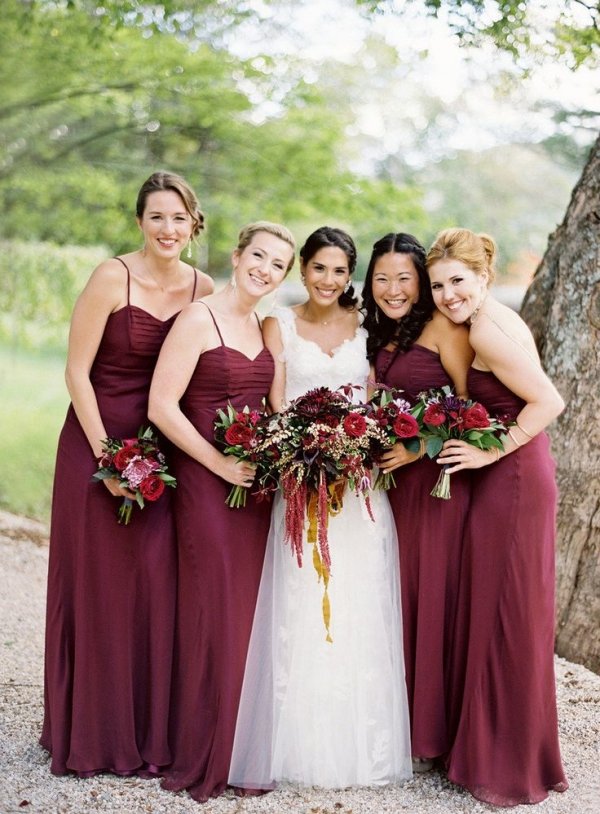 Fall time is the best time of year to take hold of vibrant colors and run with them! I'm not going to lie, even though a boyfriend isn't in the picture, I already know that I want my bridesmaids to be in a deep maroon color. I think maroon is gorgeous and the fall is the best time to dress those ladies up in my favorite color! My cousin had dark chocolate brown for her bridesmaid dresses and we all looked gorgeous.
---
5

Airfare is Cheaper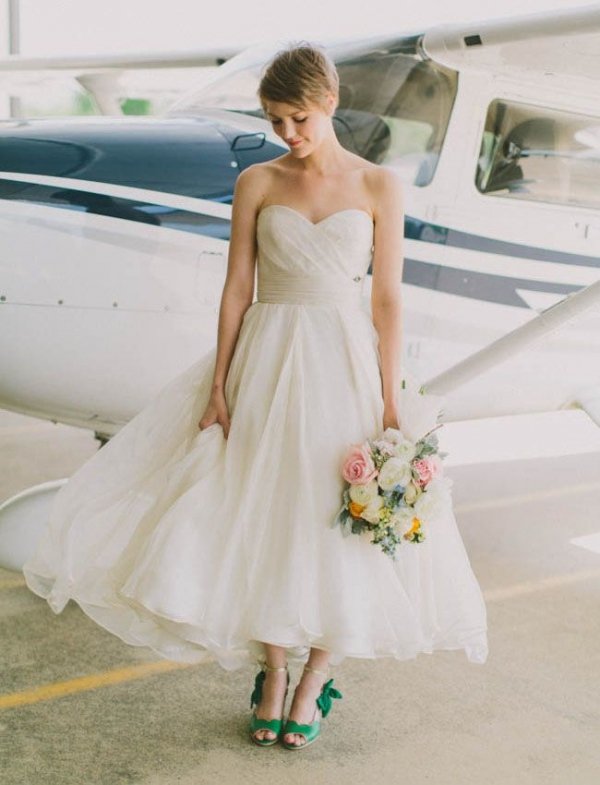 If you're planning on a destination wedding, the fall is the best time of year for you. Obviously the spring and summer months are popular for travel, because everyone uses those months for vacation. Wintertime is usually a busy travel time too, so with the fall you'll just be missing all the craziness. Plan accordingly.
---
6

Beautiful Seasonal Decorations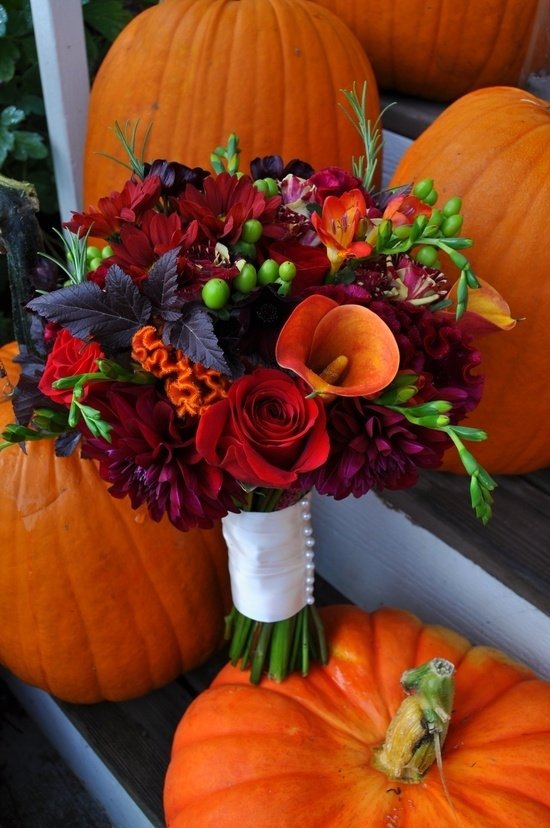 No matter what time of the year you decide to get married, you'll always find a way to pick the most beautiful decorations. But fall decorations, at least in my opinion, trump every other seasons' decoration. I get so giddy just walking into a store that has all the fall decorations laid out on the shelves. I can only imagine how much fun it will be to pick fall themed decorations for a fall wedding…eek!
7

Stand out among Friends and Family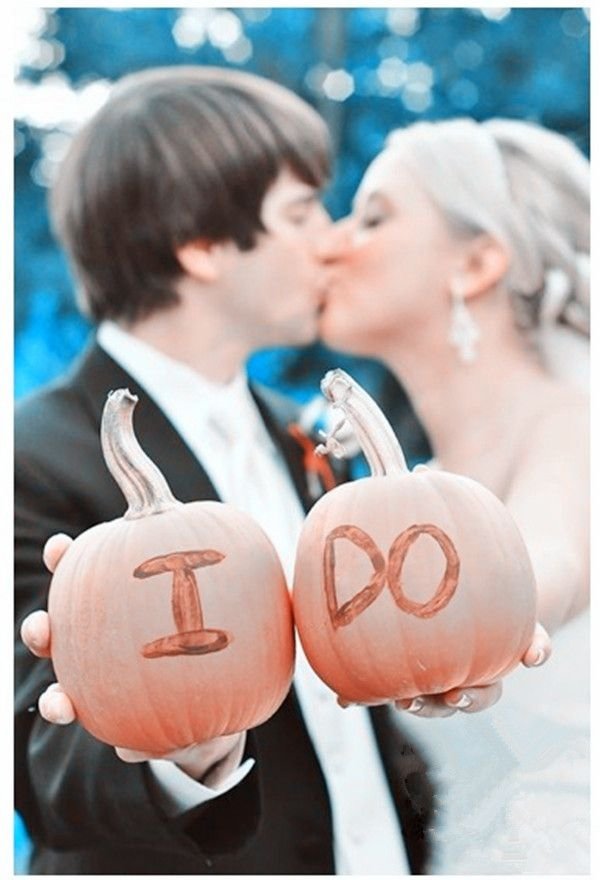 Since it's more common to get married in the spring and summer time, you'll create memories and make a lasting impression on friends and family by having a fall wedding. Of course no matter the season, your wedding day is special and magical because it's YOUR day, but choosing a different time of year will help you stand out even more.
I'm definitely a huge fan of the fall…it's my favorite season (in case you couldn't tell already). But being in a fall wedding this year I've realized how much I love the idea to be different and get married in the fall time. What's a reason why you would love to get married in the fall?
---
Comments
Popular
Related
Recent