Having a Valentine's Day engagement party can be a lovely and heartfelt experience. Surrounded by family and friends, the feeling of love in the air will be intensified. There's something about hosting a celebration on one of the biggest holidays to celebrate the love shared between you and your partner that is incredibly heartwarming. These rad ideas for a Valentine's Day engagement party are sure to make your guests swoon.
---
1

Heart Banner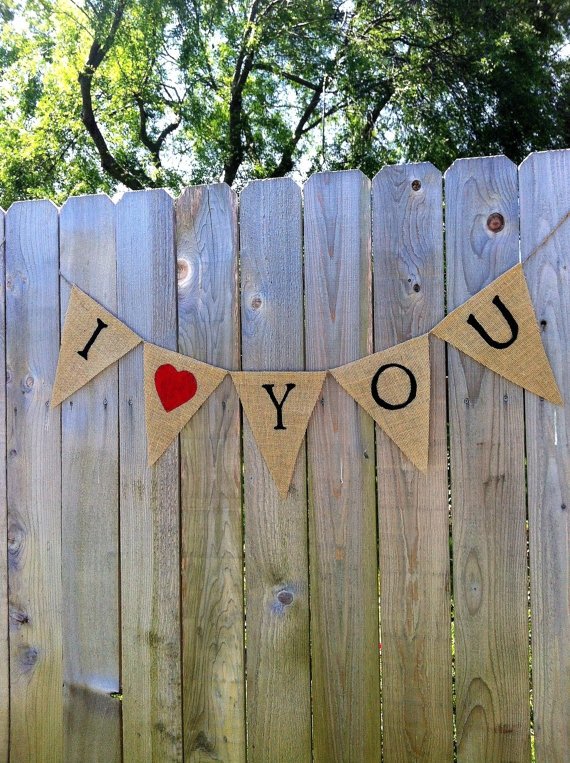 This is one of the sweetest ideas for a Valentine's Day engagement party. Hanging up a heart banner over the goodies table will instantly brighten the mood. You can even include a customized banner that has your engagement and wedding dates inscribed. For all of you DIY kings and queens, try your hand at making a banner with your partner. It will be a fun activity that can bring you closer together.
---
2

Photo Display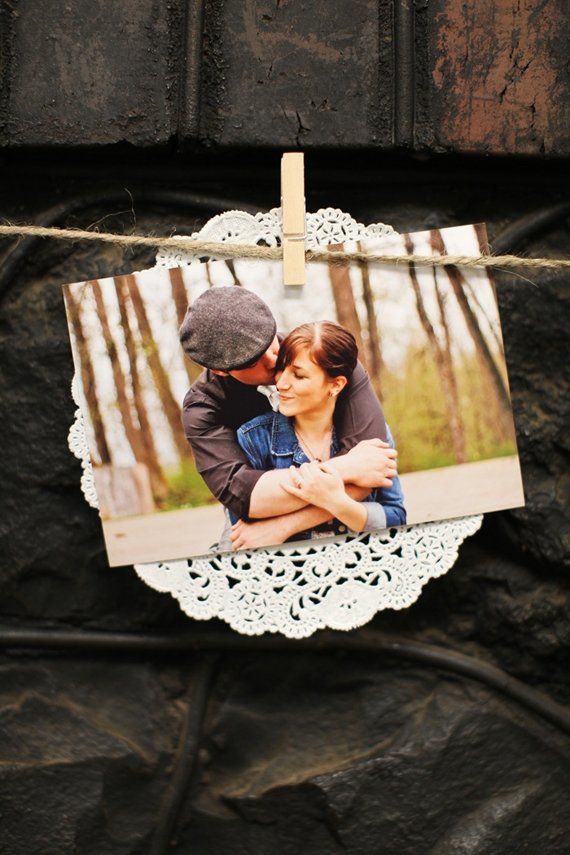 Put your love on display by framing pictures that are the most important to the two of you. Arrange them on a table for all of your guests to see; don't be afraid to tie in your overall theme by surrounding the pictures with red and pink decorations.
---
3

Pink and Red Color Scheme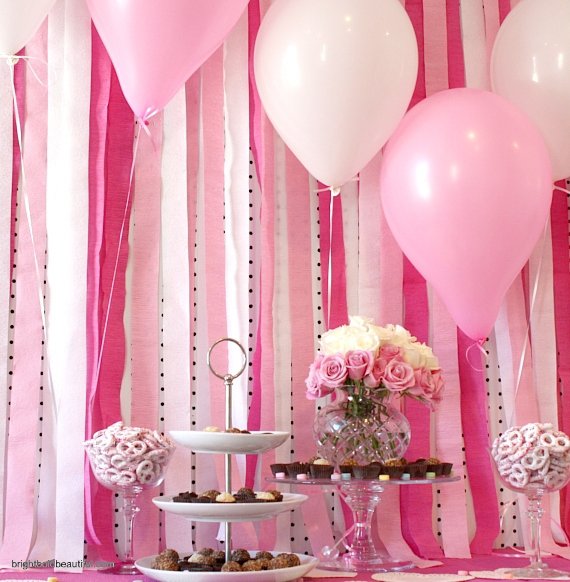 This next idea is a given. Incorporating different shades of reds and pinks is a great way to fully embrace the holiday that your celebration falls on. Whether it is in the form of red heart garland or pink flowers, the point is that these two colors can add to the cheery ambiance.
---
4

Dessert Table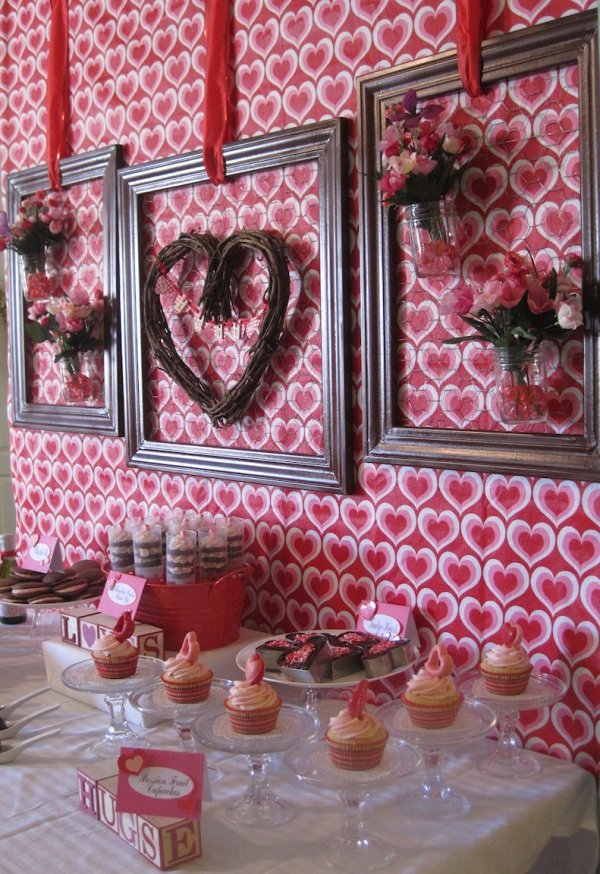 As far as sweet attractions go, bright or pastel colored pastries are definitely at the top of the list! Strawberry cheesecake, red velvet cupcakes, cherry flavored macarons and raspberry cream tart are a few delectable options to choose from.
---
5

Monogamy Cabernet Sauvignon 2009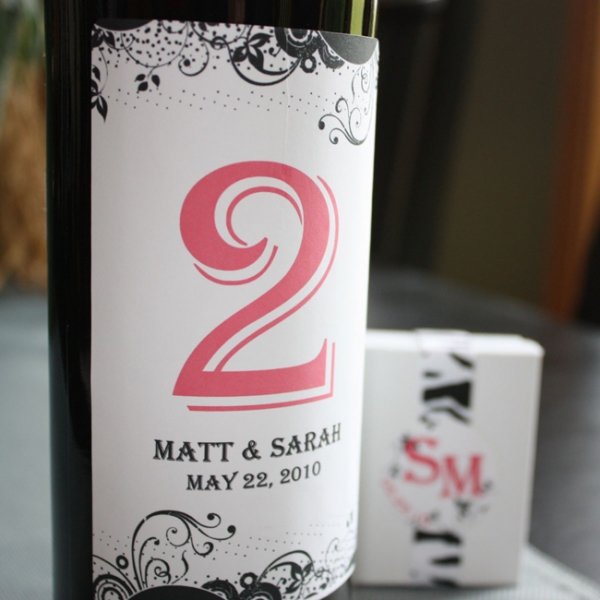 Appeal to your romantic side by serving a bottle of this cheekily labeled wine series. This is a subtle way to show off just how "Truly, Madly, Deeply" in love you two lovebirds are. If this is too cheesy for you, you can opt to get customized wine bottle labels with all of the important dates on them - Although I always say that sometime, cheesy is a good thing!
---
6

The Dress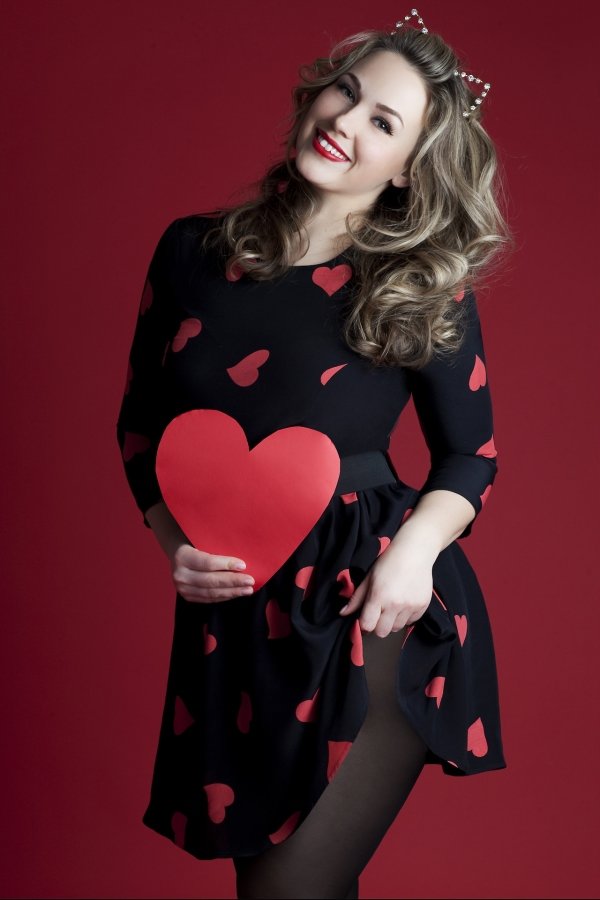 What better way to show off your holiday spirit and commitment than rocking a sassy dress? Wearing red ensures that all eyes will be on you and your sweetheart as you guys make your way across the room filled with your loved ones. If you want to stick to a more neutral toned outfit, you can incorporate little hints of red in the form of your shoes or accessories.
7

The Peekaboo Heart Cake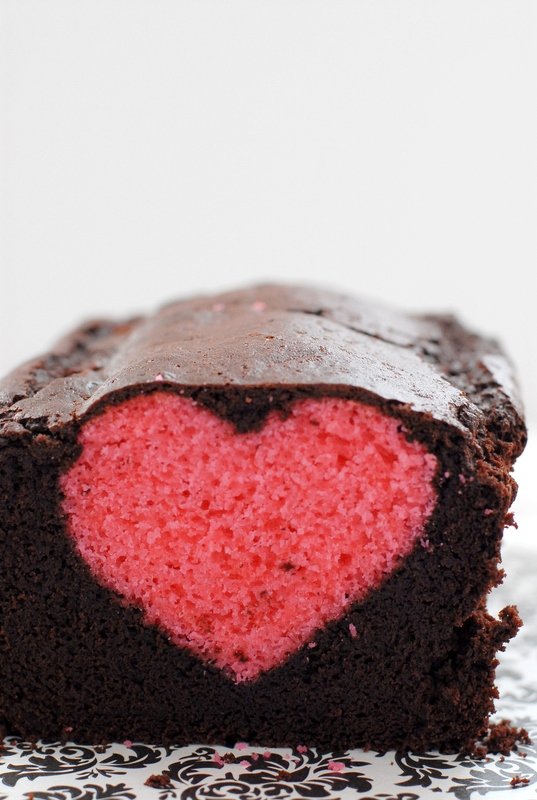 This deserves a section all on its own. Imagine the look of surprise on your guests' faces when they uncover the hidden heart in the cake. Pinterest lovers will certainly get a kick out of pinning pictures of this delicious treat!
---
8

Hot Cocoa Favors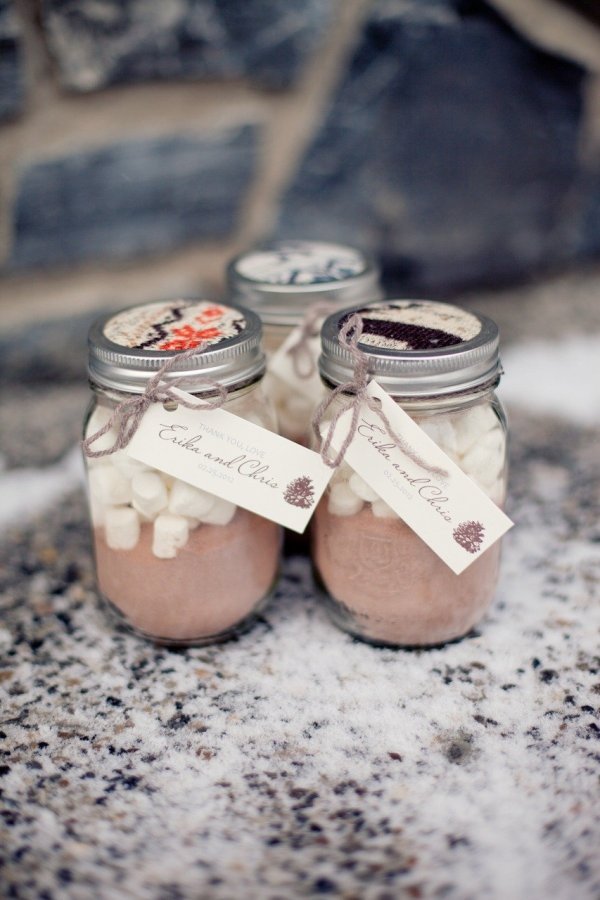 Combine the traditions of the holiday and the wintry season into one by giving out hot cocoa to the attendants as favors. Not only is this gift sweet and thoughtful, it is also incredibly easy (not to mention inexpensive) to make. All you need is mason jars or disposable decorating bags, hot cocoa, chocolate chips, marshmallows and the rest is history!
---
9

Floral Centerpieces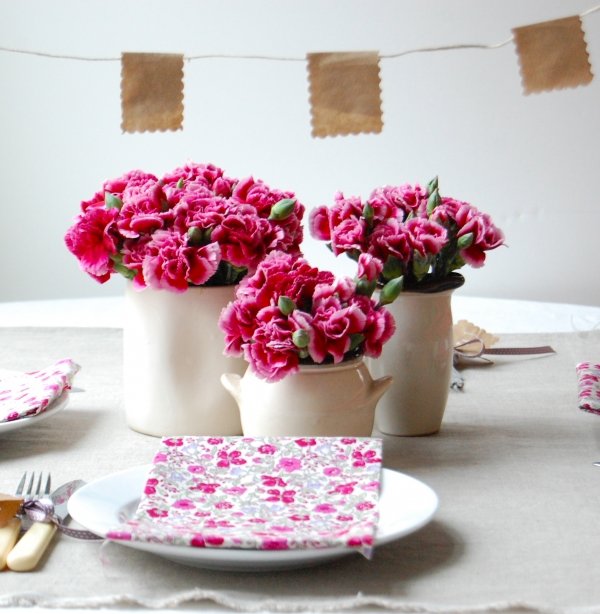 Lastly, floral centerpieces are both fabulous and appropriate for any celebration. I love this idea because of the fact that you can get away with using artificial flowers as decorations if you're opposed to buying real ones.
Love should be celebrated every day and on all occasions. but Valentine's Day should be oh, so special. What are some other lovely ideas for a Valentine's Day engagement party? What are your Valentine's Day date plans?
---
Popular
Related
Recent