I'm just going to throw it out there—it's nearly impossible to dress for a winter wedding. There's such a thin line to walk, because you want to look pretty and put-together but you also don't want to freeze to death. If you have a winter wedding coming up that you just can't style for the life of you, don't worry. I've got you covered. I've come up with outfits that are both trendy and classic for your best winter wedding style ever!
---
1

Wear Faux Fur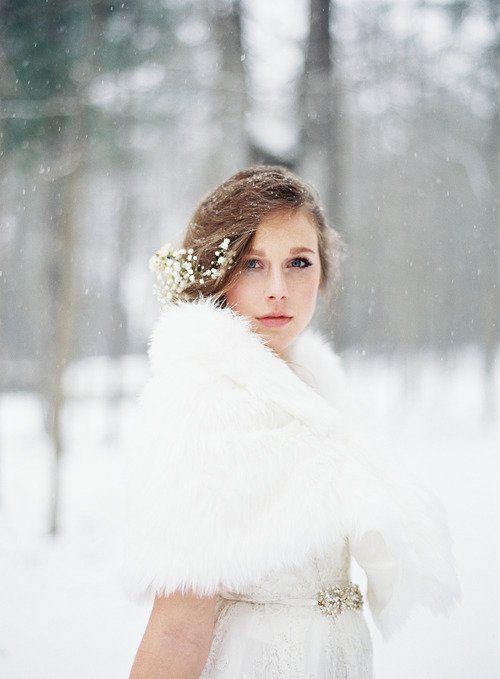 Faux fur is always my style staple in the winter, and it's the perfect accessory for a winter wedding! Faux fur is of course super comfortable, but it also adds a chic touch and a bit of texture to any outfit. If you have a simple dress that you'd normally wear in the summer, add a faux fur vest or jacket for the perfect winter wedding look!
2

Try Long Sleeves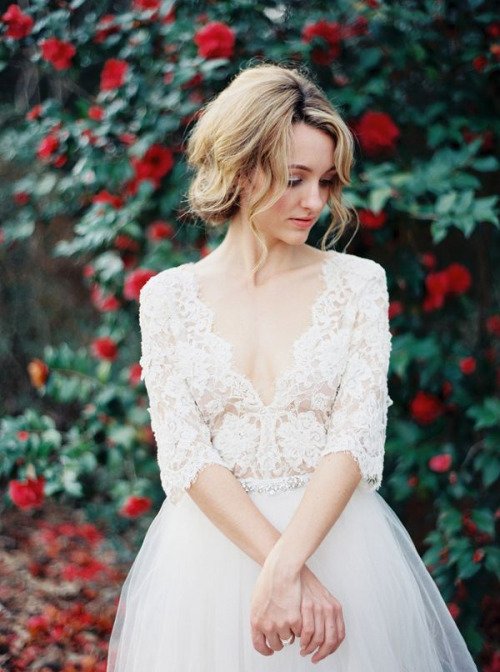 Let's be real—it's a very real concern to be worried about staying warm in big banquet halls at weddings! I know it's something that I think about when I'm dressing for an event in the winter! You can always throw a coat over a dress, but you don't want to freeze at the wedding reception! Try wearing long sleeves instead of a short sleeve dress to look the part at your next winter wedding!
---
3

Wear a Long Gown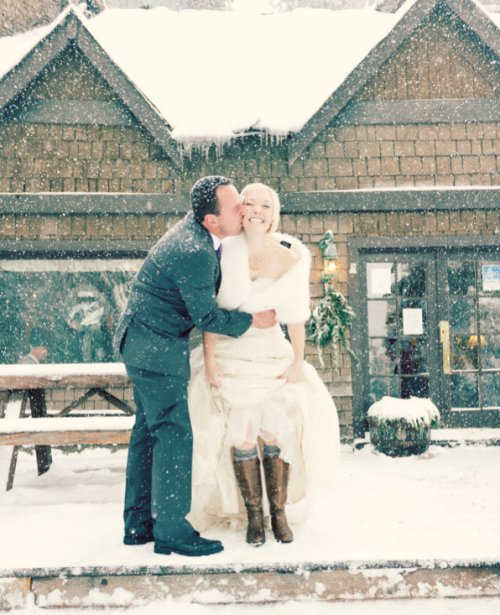 I don't think there's anything more chic or perfect for a winter wedding than a long gown. There's just something so dramatic about it. Imagine wearing a dark gown with a dark lip and your hair pinned back. It's the perfect winter look, and it's a great way to dress appropriately for a wedding without pulling attention from the bride!
---
4

Try Florals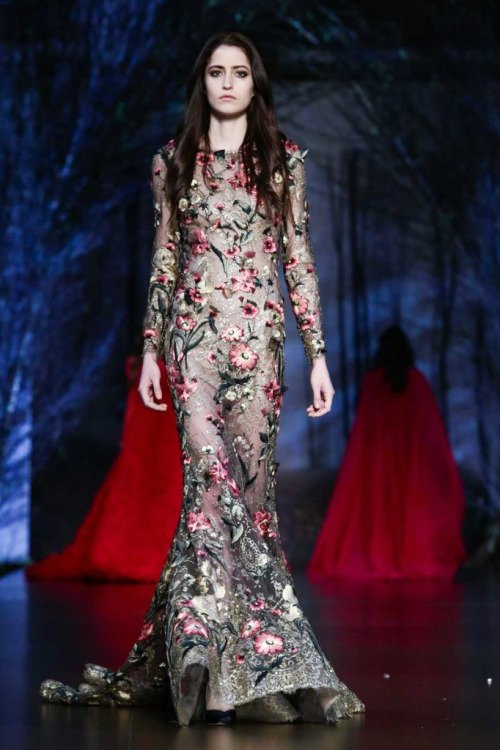 Usually people reserve florals for the summertime, but there's no reason you should stop wearing them in the summer! Do something different at your next winter wedding by wearing floral! It doesn't necessarily need to be a bright floral dress! Even wearing a floral pattern that's darker is so unique and pretty!
---
5

High Neck Number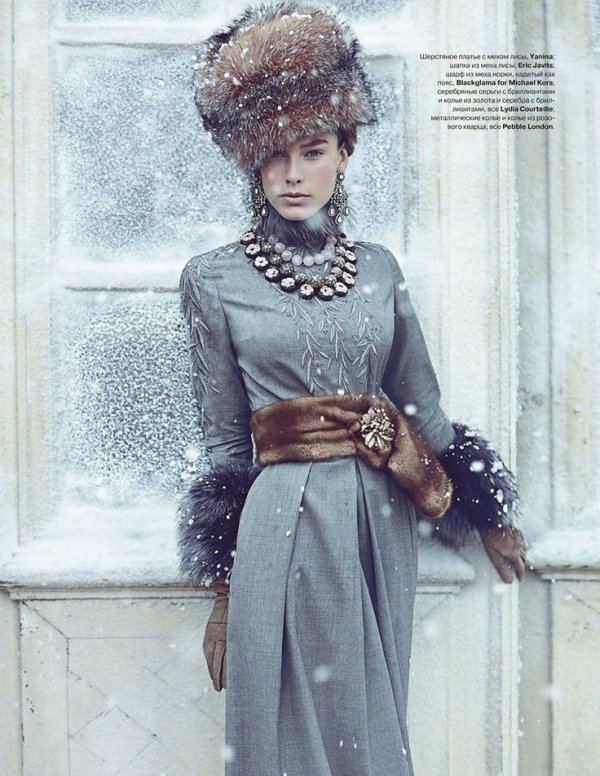 High neck dresses just work perfectly in the winter. You want to be more covered up when it's colder, so if you're looking to look a little more sophisticated at your next winter wedding, try wearing something with a high neck. It doesn't necessarily need to be a turtleneck, but even that could be super chic and pretty!
---
6

Wear a Chic Suit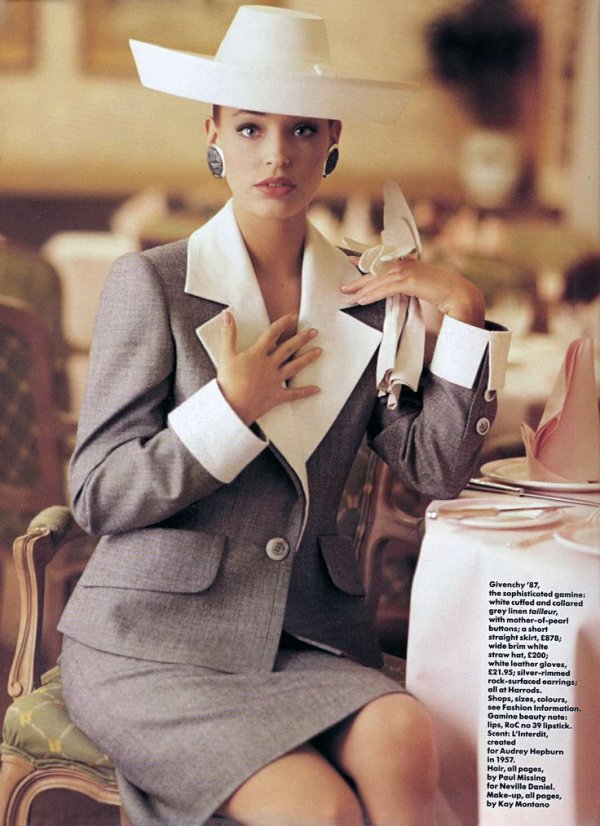 No, I don't mean that you should invest a pantsuit with shoulder pads like it's the 80s. Instead, I mean go for something that's minimalistic. Wear a suit with long, simple lines and a low-cut white blouse underneath. It'll blends the menswear trend with femininity perfectly, and it looks so pretty!
---
7

Sleek and Simple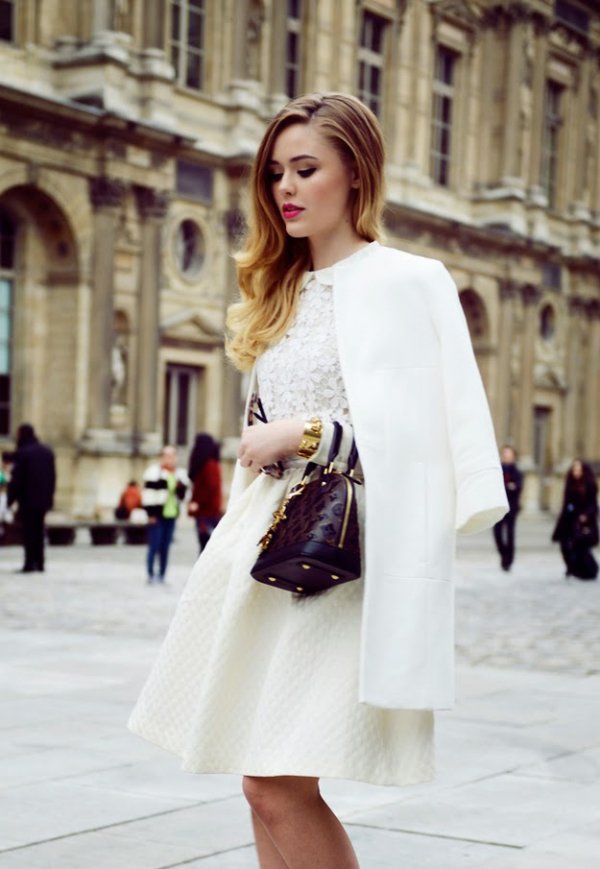 There's something so gorgeous about wearing something that's sleek and simple. Go for a simple silhouette, something that's monochromatic, or just something that's simple that you love. No matter what the outfit is, if it's simple and you feel confident in it, it's the perfect dress for you!
What's your perfect outfit to wear to a winter wedding? Are any of these on your list for your next winter wedding? Let me know in the comments!
---
Comments
Popular
Related
Recent