Comfy cover-ups for winter weddings are a must-have for any bride or wedding guest. It's important to look your best, but to also stay warm and cozy in the cold weather. There's a variety of coverups on the market, but I've scoured the Internet and compiled 7 of the best chic and comfy cover-ups for winter weddings just for you! Check them out and let me know which one(s) you love the most!
---
1

A Knitted Shawl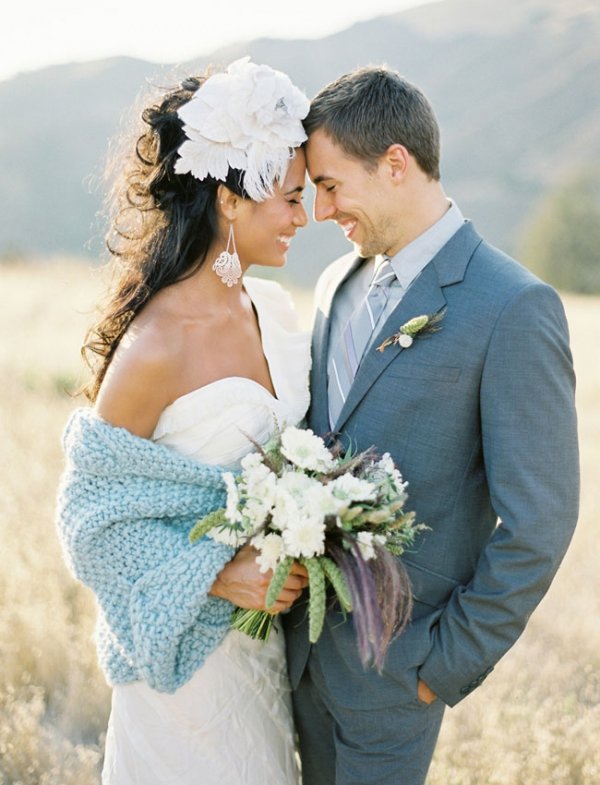 I'm starting off the list of cover-ups for winter weddings with a knitted shawl! Knitted shawls are so intricate and beautiful. You can get them in a variety of knitted patterns and there's no doubt you'll stay warm and toasty wrapped in one of them! Drape one around your shoulders and head out the door!
2

A Colorful Cardigan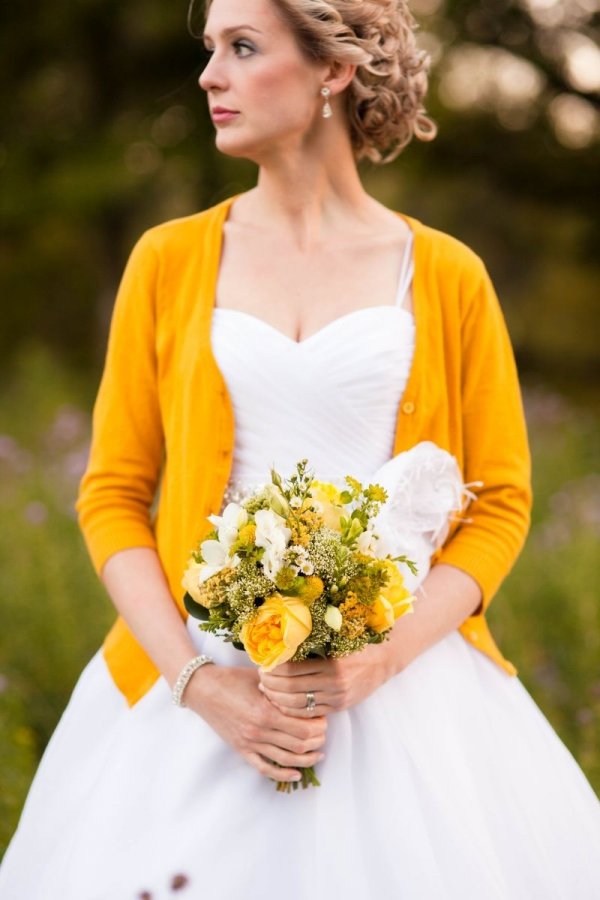 How neat is this idea? If you're somebody who loves color, be bold and wear a vivid cardigan over your dress! Some people might think it's too casual for a special occasion, but if it's paired with the right outfit, the look can be totally sophisticated! Brides, you can even hand out cardigans (in your wedding colors, of course!) to your bridesmaids as part of their wedding gifts! How cute would they be?!
---
3

A Quilted Blanket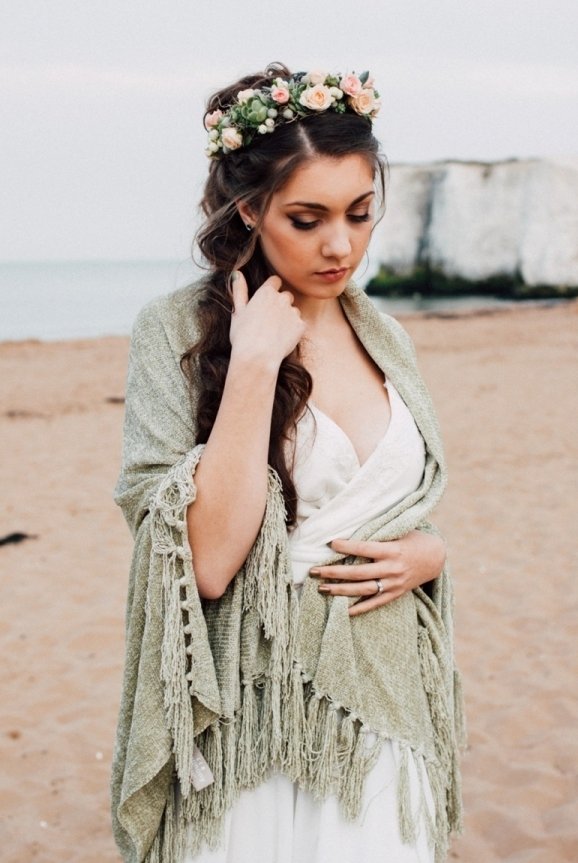 Blankets are so perfect for snuggling on the couch, but they're also great for using as cozy cover-ups! Their large size makes them easy to wrap around yourself when the weather gets chilly! Plus, they come in so many different designs that you're bound to find the one that suits your wedding style the most! And after the wedding is over, you can use it as a regular blanket!
---
4

A Faux Fur Wrap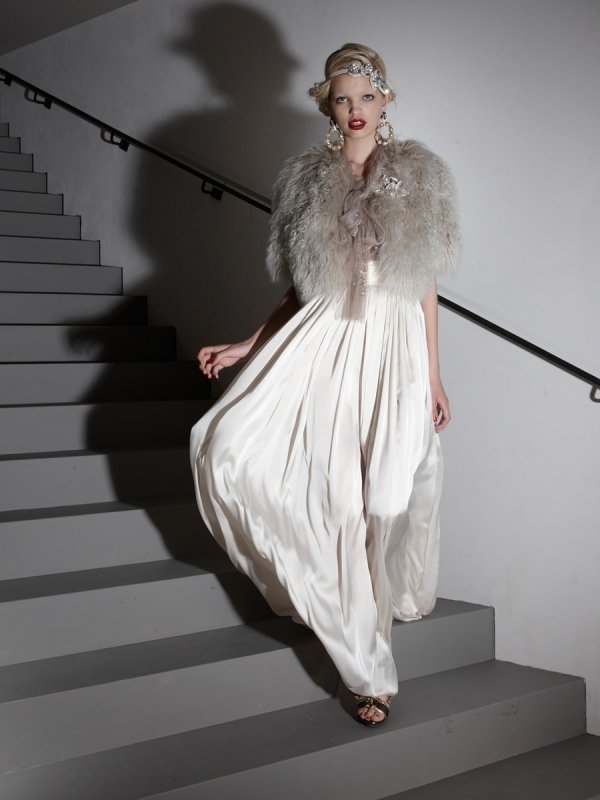 Faux fur wraps are very popular cover-ups and rightfully so! They'll not only keep you super warm, but keep you super stylish too! They'll add lots of glamour to your look!
---
5

A Structured Blazer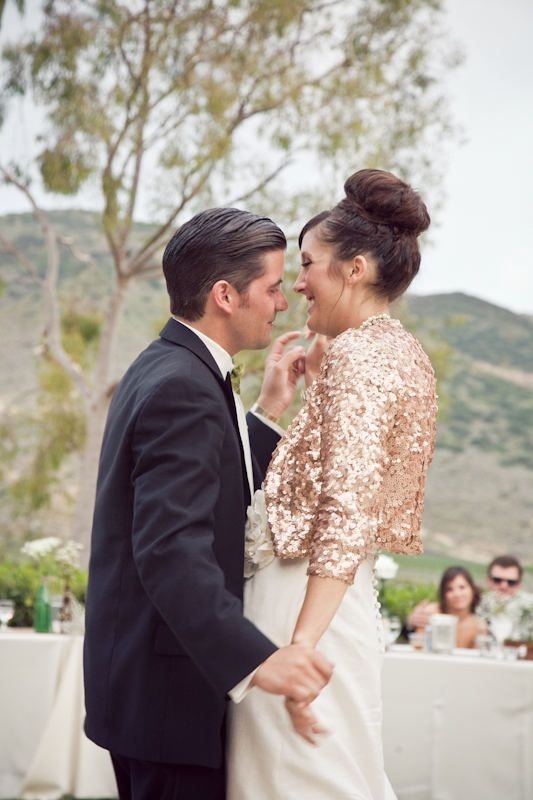 A blazer might seem like an odd choice for a wedding cover-up considering how it's usually paired with work attire, but it's perfect if your style is a little bit edgy or mod. A white blazer would be your best option, but fancier ones are available, even sequined ones!
---
6

A Fitted Sweater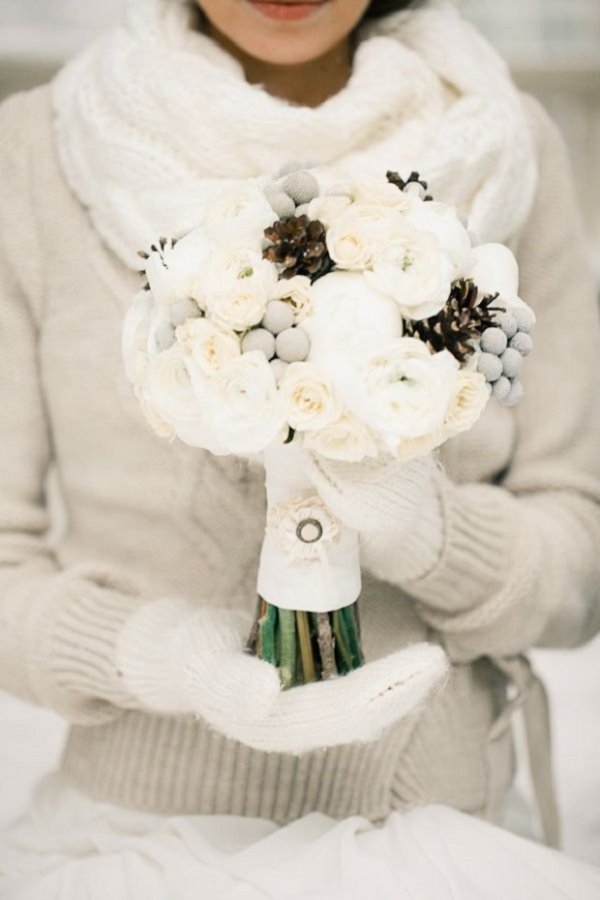 How much comfier can you get? Sweaters are the ultimate winter clothing! Try pairing a pale-colored sweater with your wedding attire; how could you go wrong?! You can even add mittens (and a scarf!) for a total wintry look if that's your thing!
---
7

A Pashmina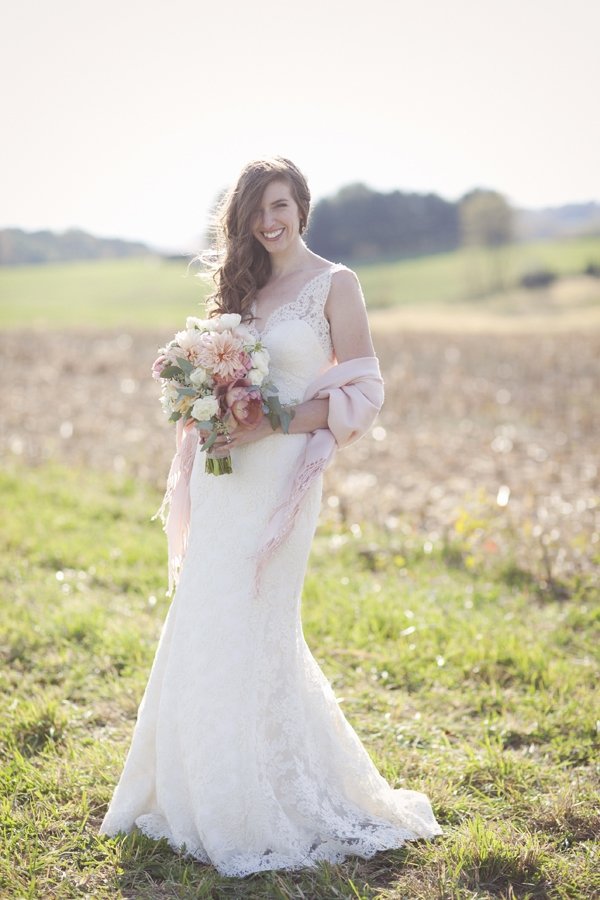 Just like the colored cardigan, pashminas can double as bridesmaid gifts as well! They're basically super long scarves! They come in so many different colors and styles that you'll have no problem choosing the right one. They also come in different materials, such as cotton or even fleece! Go ahead and give one a try!
If you're the bride, you can rock any of these with your wedding gown. If you're attending a winter wedding as a guest, you'll also look stunning in any of these options. Many of these options can be used over and over. They aren't just limited to weddings! So, ladies, with so many choices to pick from, which one do you like the most? Feel free to comment! I'm interested in hearing which one(s) you like the best!
---
Comments
Popular
Related
Recent