7 Wedding Themes for 2013 ...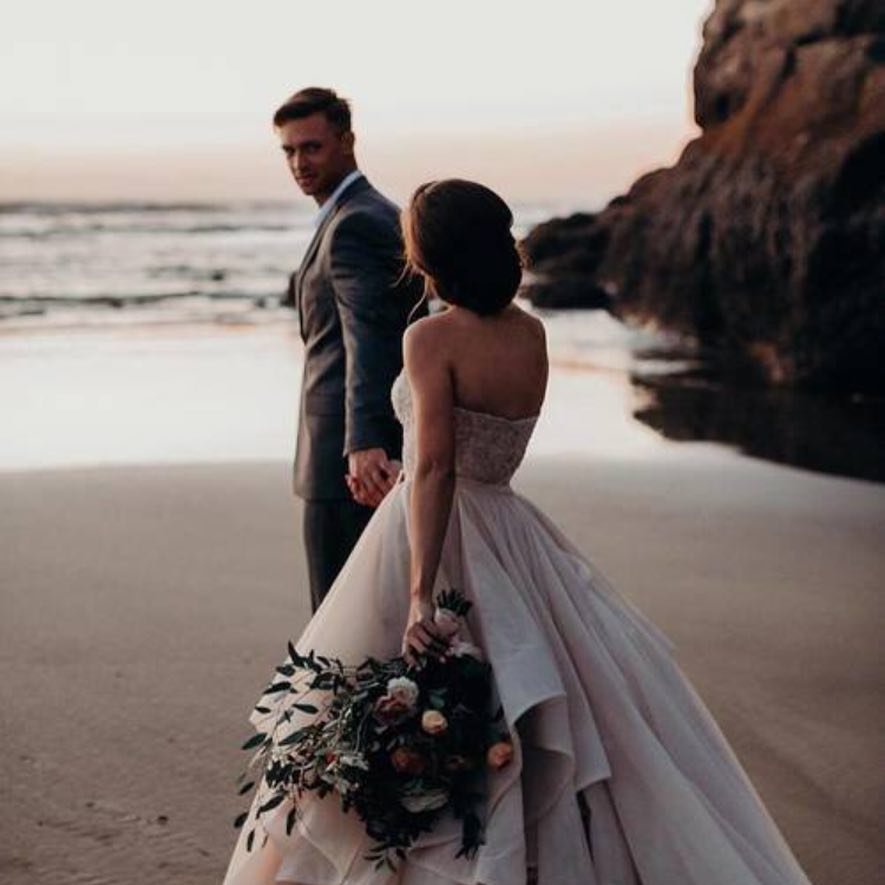 For all of you newly engaged ladies out there, you may be wondering what some of the hot wedding themes for 2013 are. Well, look no further, because if there is one thing that I love, it is weddings, and I have compiled a list of fantastic themes that you can choose from to plan a spectacular event. And so, without further ado, here is a list of 7 wedding themes for 2013.
If you are a natural girl who believes that less is more, than perhaps you should choose this theme out of all of the different wedding themes for 2013. This theme offers timeless elegance and it sets a rather romantic tone for your affair. Think delicate lace, muted colors, rattan and bouquets of wildflowers. This theme is elegant, yet casual and sophisticated without being snobby.
This theme has been around for a long time, and it is one that is here to stay. In 2013, the beach-themed wedding looks to be as popular as ever. Even if you don't live anywhere near the water, you can pretend that you do with this romantic wedding theme. You can dress this theme up, or keep it casual and low-key. Use colors that relate to the beach, like blues, greens and tan tones, as well as decorative items that you call to mind the beach; seashells, driftwood, sand and sea glass, for example.
If you are a bride who likes a touch of glitz and glamour, the Old Hollywood theme should be right up your alley. For this theme, harken the Hollywood of yesteryear; think Ava Gardner, Katherine Hepburn, Bette Davis and Cary Grant. Dress in vintage 1940s-style attire, complete with pearls and a fur shall. The men can wear tuxes with bowties and tails. Play music from the 1940s era and accent the space with lots of bling, like gold, silver, crystals and pearls.
At one time, spring was the most popular season to have a wedding, but today, the fall has become the top wedding season. Brides who are getting married in the fall months can tie the beauty of the season into the theme of their wedding. Use fall-inspired colors, like chocolate brown, burnt orange and golden yellow. Scatter fall leaves on your guests' tables, have a wedding cake that features fall leaves, incorporate pumpkins or apples into your centerpieces and serve caramel apple-tinis.
Another popular theme that is related to the fall season is a Halloween-themed wedding. To some, this theme may seem garish, but to others, it is very fun and playful. For this theme, avoid going overboard with guts and gore and instead use subtle accents that speak to the holiday. For instance, you could use black and purple, or black and orange as your wedding colors. Tie a black sash around your white bridal gown. Carve jack-o-lanterns for your centerpieces. Set up an entire sweets table that guests'can help themselves to during dessert.
Whether you love wine, or you simply love the romance that is associated with vineyards, this theme is right for you. To pull off this theme, use colors that relate to wine and grapes, such as deep purples and reds, or pale greens. Serve a variety of different types of wines and offer small bottles of wines with customized labels as your favors. Perhaps incorporate small barrels and grapes into your centerpieces and illuminate the room with the soft glow of candles.
For a winter wedding, the winter wonderland-theme will be all the rage this year. There is just something so romantic about being snuggled closed to your loved one during the cold of winter, which is what makes this theme ideal for a wedding. Of course, use colors that call to mind the winter season, like white, silver and ice blue. Decorate with lots of crystals to create the look of sparkling ice. Wear a fur shawl and a fur muffler down the aisle.
Are you getting married this year? Are you considering using any of these themes for your wedding, or perhaps a different theme?
{{#comments_count}} Show Commnents ({{comments_count}}) {{/comments_count}}