Although "wedding season" is technically coming to a close, nuptials are said year-round, so we've compiled a list of some gorgeous wedding dress styles whether you're a bride-to-be or just daydreaming. From princess-style silhouettes to sleek figure-hugging gowns, there are so many different routes you can take with your dress—after all, it is your day, so you should be able to rock whatever look you want! Check out this list of beautiful wedding dress styles you'll want to say "I do" to:
1

Long-sleeved Lace Gown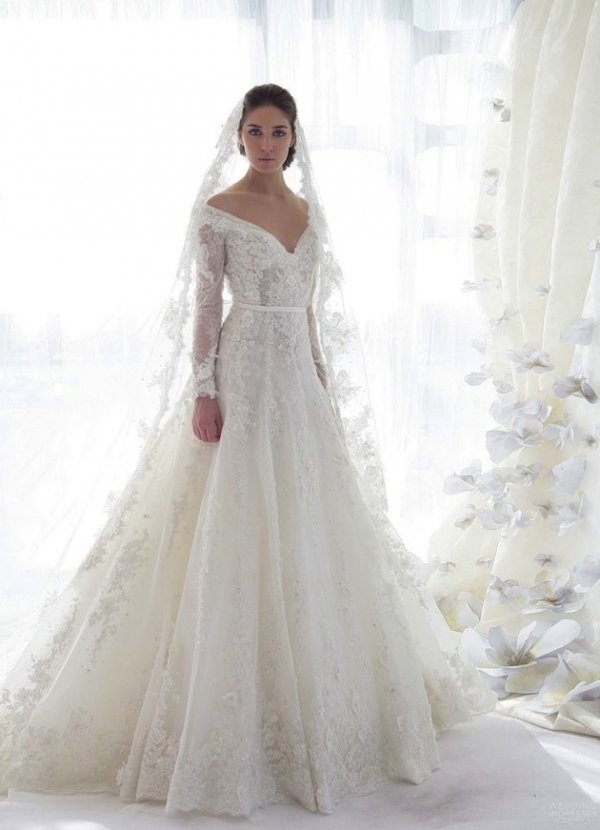 We've seen on Kate Middleton and Kim Kardashian that long-sleeved, lacy gowns are among some of the hottest wedding dress styles to sport on your special day. Some dresses in this category have a plunging neckline, which can either be deemed appropriate or inappropriate. Either way, this look is absolutely stunning, especially for tall, slender figures and hourglass shapes.
2

Cap Sleeve Dress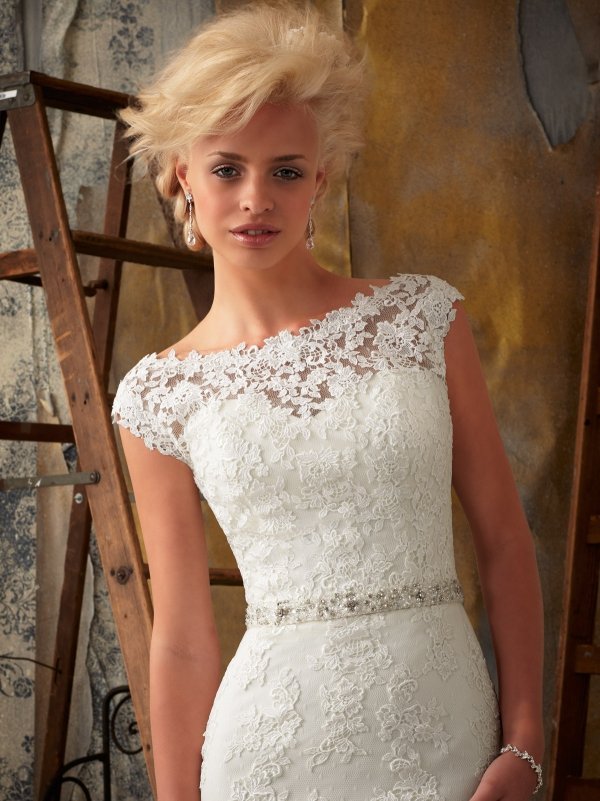 Similarly, cap sleeves are another great dress option. They are ideal for both small and large-busted girls for a little extra something to help hold up "the girls."
3

Tulle Princess Wedding Dress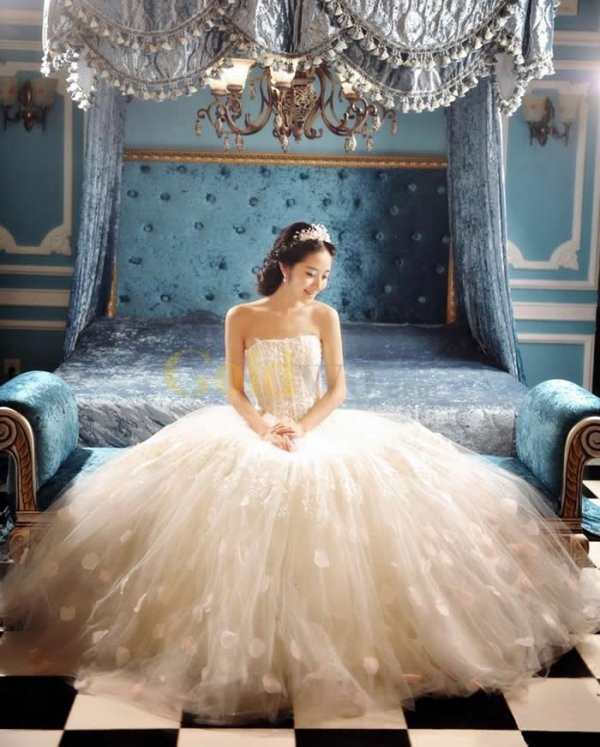 You'll really feel like royalty on your wedding day in this adorable style gown. Tulle—the netting-like fabric—makes for a full and delicate skirt. Want to add a little touch of whimsy? Try finding a dress with a long empire waist bow for a sweet and unexpected accent. Match the bow to your bridesmaids or choose your own entirely unique color.
4

Backless Wedding Dress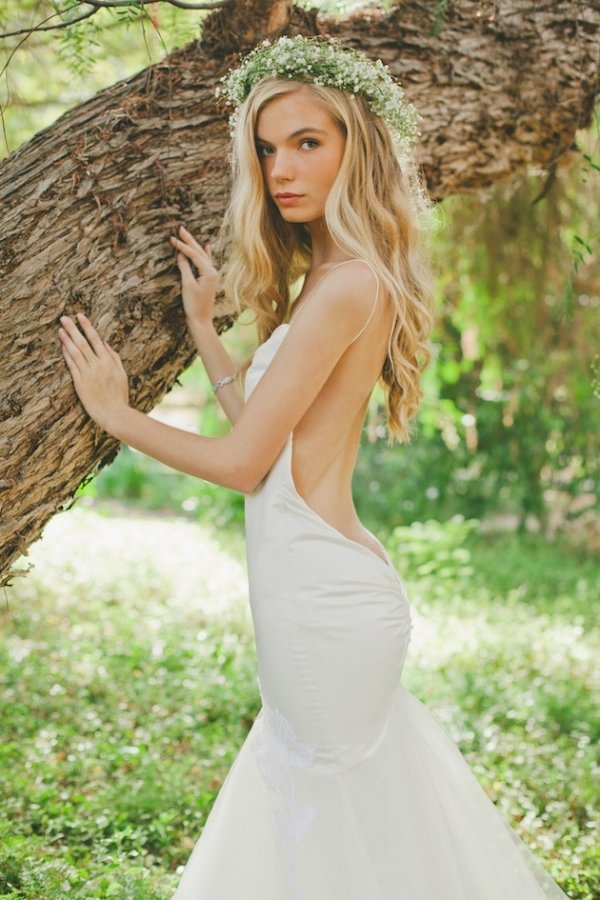 Dare to show a little skin in this ultra-sexy, yet elegant silhouette. Backless dresses are a fantastic way to be a little risqué without going over-the-top. Besides, it's better to show your back than to have an abundance of cleavage on your wedding day.
5

Mermaid Silhouette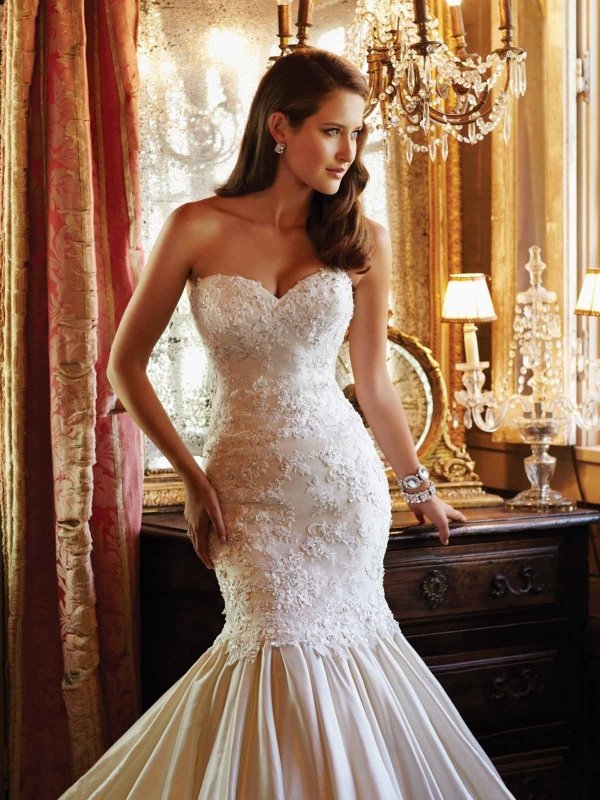 Curvy girls rejoice. This dress is undoubtedly the best shape to show off your bust and hips. There are so many different styles of mermaid, like ruching and layered tulle, or all the same cut of fabric tightened at the hips or knees. Side note—ruching is an excellent option to hide any unwanted bumps and bulges, especially for women who are a little tummy-conscious.
6

Short Wedding Dress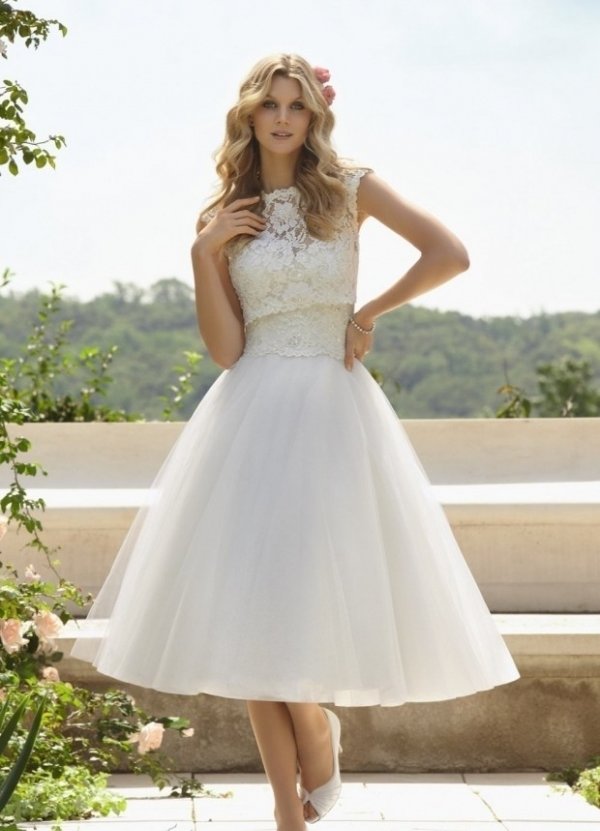 Sometimes a wedding just calls for a short dress, either because it's outdoors or in super-hot heat. Not all short dresses are a spunky cocktail-style dress; there are several options that are high-fashion and 100% class. Short dresses don't have to feel like they're not special or glamorous, so don't be afraid to bring up the hem for your big day.
7

Simple a-Line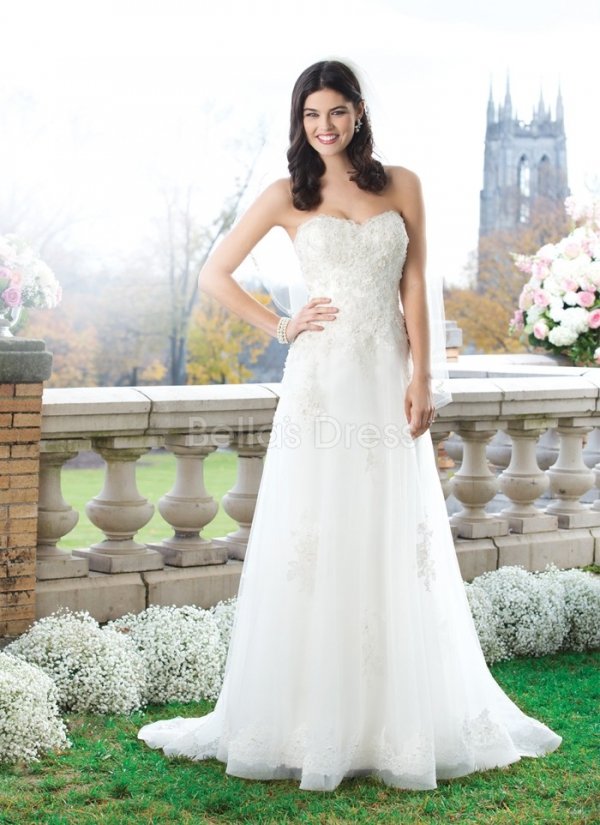 A-line dresses are a simple way to look super sexy and sleek, without all the fuss. Bustles and buttons? You don't always have time or a need for that. We suggest looking for a dress with delicate spaghetti straps for the perfect accent, giving the dress almost a slip or camisole-like feel. This style is perfect for a no-frills, laid back wedding.
Always remember that your wedding day is your day to shine, so don't worry about following any "rules." In the end, it's up to you and whatever style suits you best. These dress styles are all beautiful options to help you stand out and shine on the day when all eyes are on you (...and I guess your fiance too). What style of wedding dress would you love to wear on your wedding day? We'd love to hear about it!