7 Wedding Color Combinations to Try ...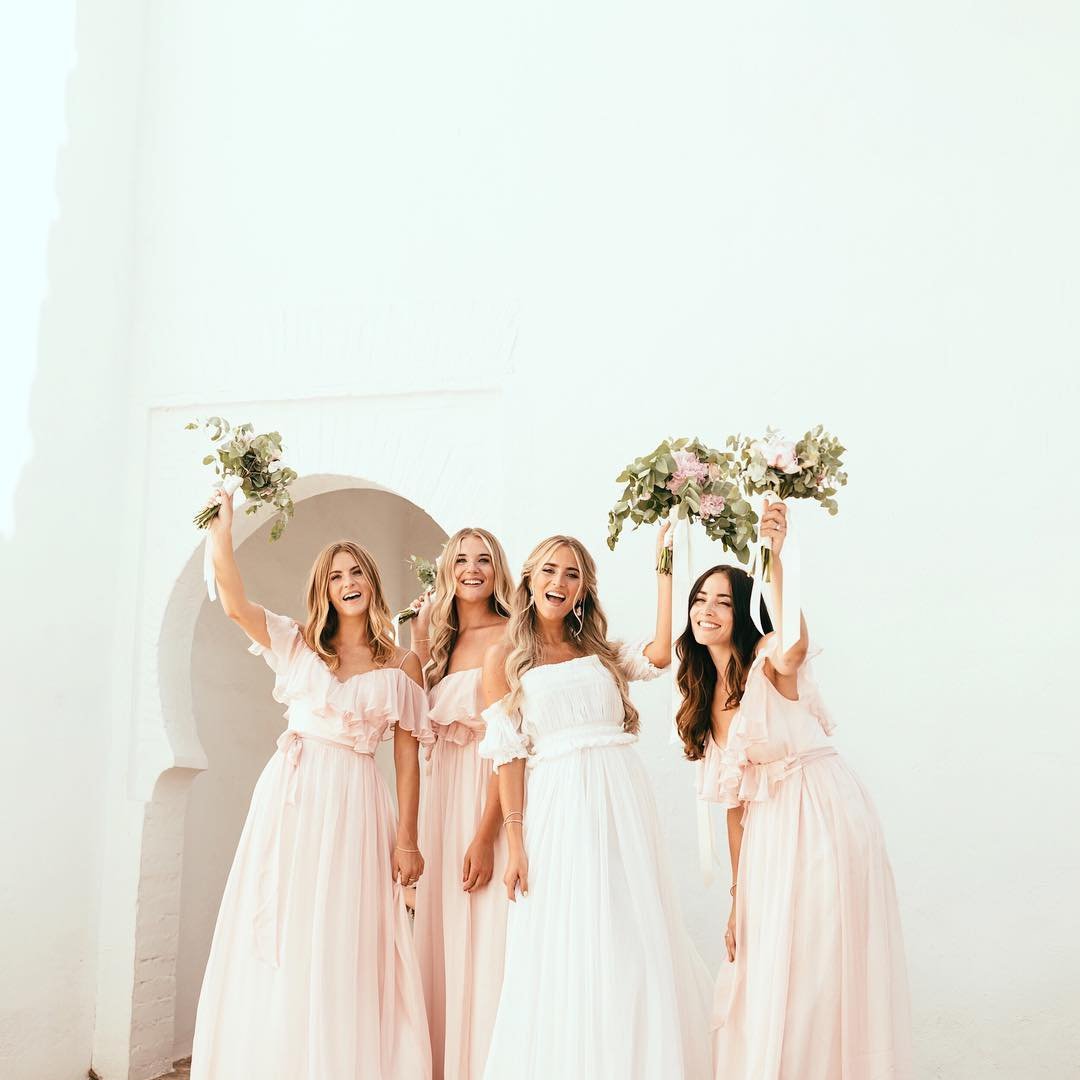 Coming up with great wedding color combinations can be a very stressful part of planning a wedding. The color scheme sets the tone for your entire wedding and is the basis for almost all of the rest of your planning. While there are hundreds upon hundreds of wedding color combinations to try, here are a few of my favorites and some that you may want to take into consideration when planning your special day. Good luck!
One of the many wedding color combinations to try is navy and light pink. It is a perfect balance between a dark masculine color and a light feminine color. Either navy dresses with coral flowers or coral dresses with navy flowers would be a great look for the bridesmaids. Because this color has somewhat of a preppy feel, it would be adorable to have a simple centerpiece scheme with a small polka dot or stripped patterns.
Lavender and sage is a great wedding color combination for the spring or late summer. It will give your wedding a garden-like feel and is perfect for an outdoor wedding. Your bouquet can include lilacs, white amaryllis flowers, and actual sage to incorporate all of your colors.
While it might seem boring to do a black and white color scheme, there is so much you can do with these two colors. If you want a more simplistic and basic feel, you can include more white and have smaller accents of black. Or if you want to a more elegant ad mysterious feel, use a mostly black color scheme with white accents. By playing with the balance between white and black, you can have just as much fun as with a more colorful combination.
While it might not be the first thing you think of when you think wedding color combinations, two colors in the same family may be a nice thing to try. By combining maroon and pink, you can offset the darker and harsher maroon with the lighter and more playful pink. Depending on which color you prefer more, you can emphasize either the maroon or pink color and have accents of the other color to have a lighter or darker color scheme. It may seen more common to use pink dresses with this color scheme, but don't be afraid to think outside of the box an have maroon bridesmaids dresses and ties for the groomsmen.
This combination is especially great for a fall wedding. Your wedding color combination will go perfectly with the deep rustic color of the leaves during this season. You can even use real red and orange leaves as part of your table decorations. Orange dresses would look adorable with red and white bouquets and you can have a pop of red color against your white dress.
Similar to lavender and sage, this wedding color combination is perfect for a spring wedding. These earthy and understated colors would give your wedding a very down to earthy and laid-back feeling. These colors would also go along great with an outdoor wedding. Go along with the earth vibe and make your centerpieces a vase filled with small branches, leaves, and green, white, and brown flowers.
If you want to stand apart and really show your fun personality, a rainbow colored wedding could be something to look into. It adds so many pops of color and brings a fun bright aspect to your special day. All of the bridesmaids can wear different colored dresses, and the groomsmen can wear different colored ties. You can make each centerpiece a combination of the different colors or have each table be a singular color. You can even play with a rainbow theme and have sayings such as "we are somewhere over the rainbow together". Or maybe something less cheesy, I am not the greatest at making cute saying.
What do you think of these wedding color combinations? What are some of your favorite wedding color combinations? What color combination did you have for your special day?
{{#comments_count}} Show Commnents ({{comments_count}}) {{/comments_count}}