Maybe it's just me, but can you think of anything better than a Disney Fairy Tale Weddings collection for Spring 2017?!
Well, it's finally happened and now we can obsess over these gorgeous Disney princesses all over again as well as be super inspired for our own wedding one day! 👸 👑 ❤️
1

Cinderella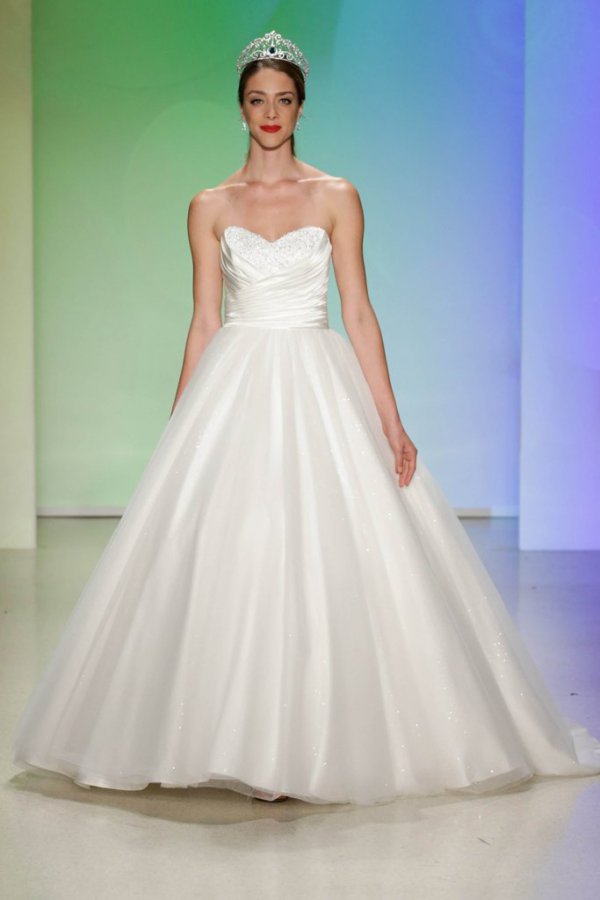 Cinderella wore a more traditional ball gown while she was dancing the night away with Prince Charming, so it makes sense that this Cinderella-inspired wedding dress fits well within her style!
2

Ariel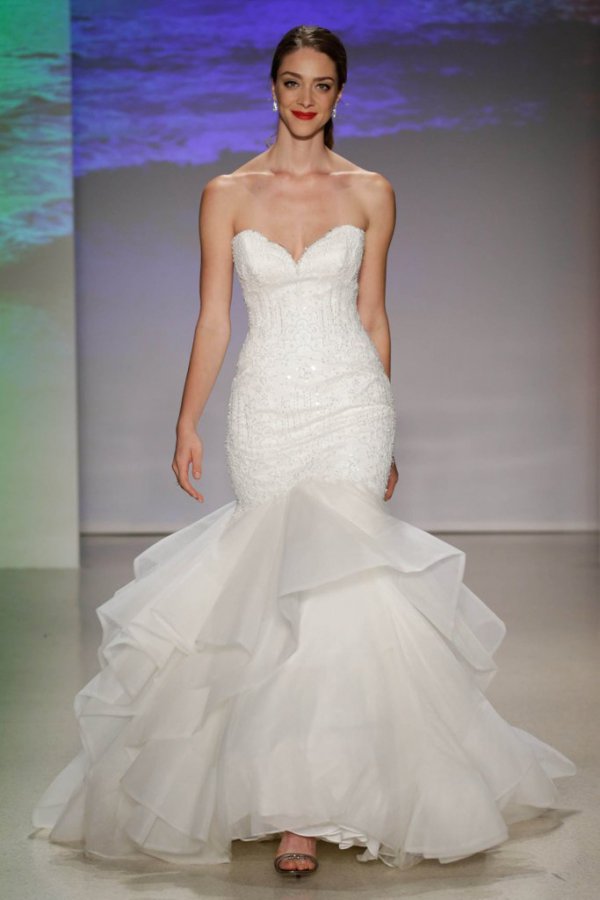 Ariel will always be our favourite mermaid, so can you guess what style her inspired wedding dress would be? Mermaid, of course! This stunning dress reflects Ariel in every way and we simply can't get enough of it!
3

Belle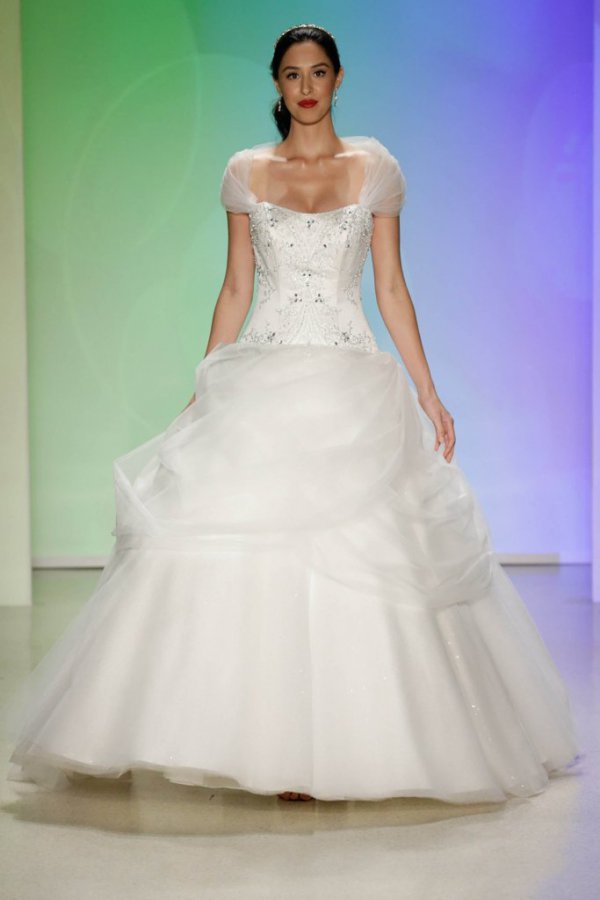 How could we ever forget Belle's beautiful and bright yellow gown with all that draping and the full bottom? Her inspired wedding dress even has the same ruffles on the shoulders that Belle's iconic dress had - talk about a close match!
4

Jasmine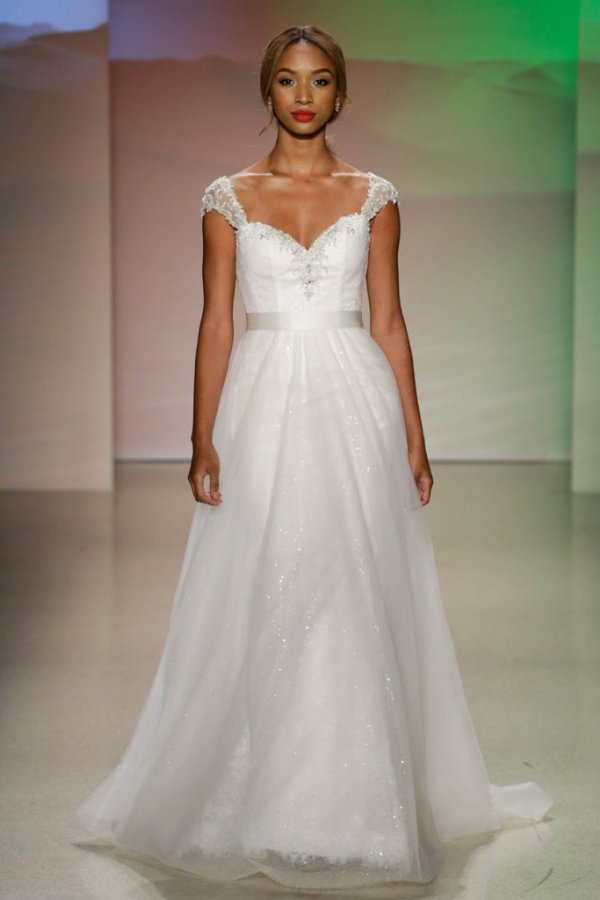 Princess Jasmine is known for her baby blue off-the-shoulder top with a sweetheart neckline, so of course both of these needed to feature in her inspired wedding gown! Cleverly, that's why this wedding dress has straps that could either be worn the normal way or off-the-shoulder.
5

Pocahontas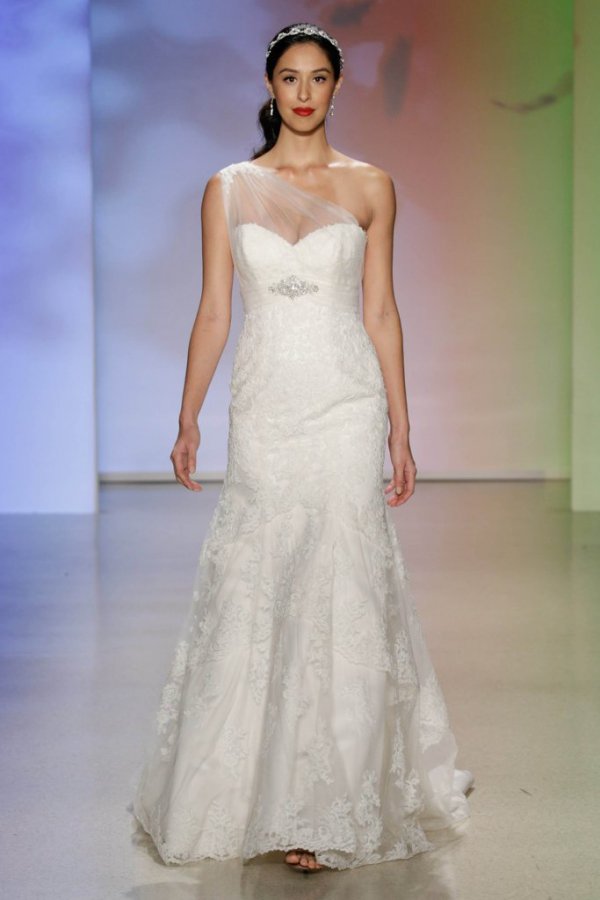 Okay okay, so we know that Pocahontas wore plenty of fringe in the movie but unfortunately this part didn't quite translate into her inspired wedding dress. That being said, we're super pleased to see the original one-shoulder style that Pocahontas is also known for!
6

Snow White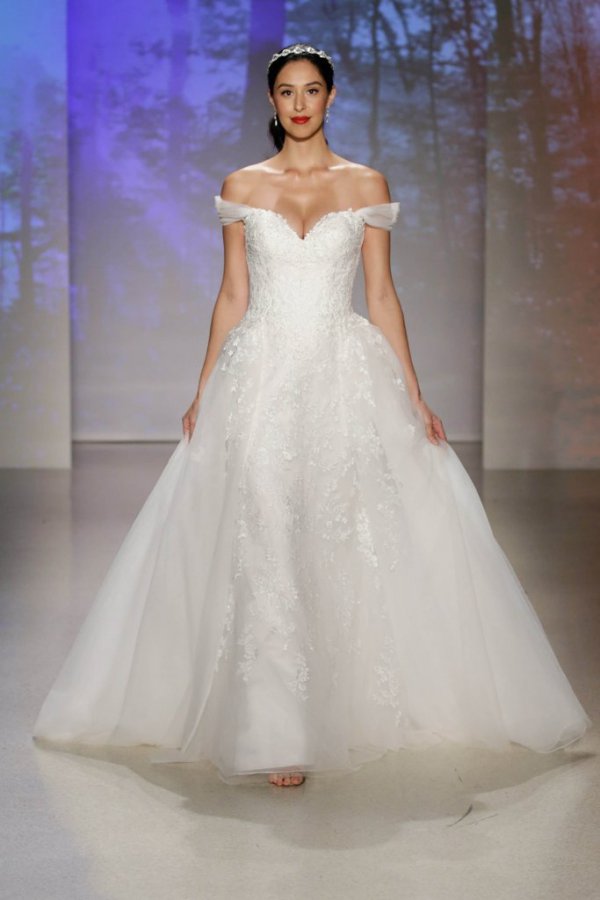 Snow White's inspired wedding dress should be just as sweet as her, which is shown through the classic ball gown shape as well as the adorable shoulder detail! What a super cute feature to translate into her inspired wedding dress!
7

Elsa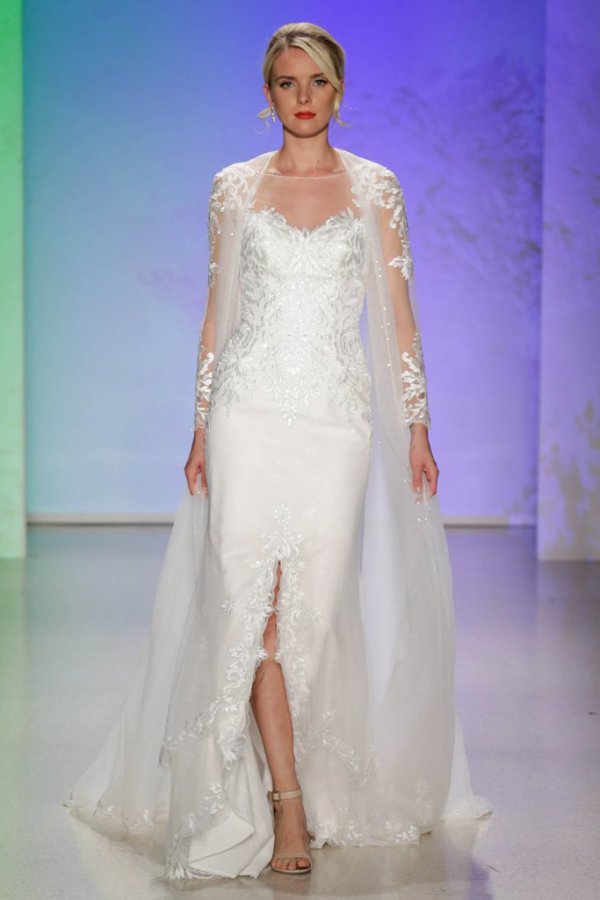 Frozen lovers will remember Elsa's sparkly cape as she sings the iconic Let it Go, so her inspired wedding gown simply had to include a cape that would be just as beautiful as the original! What better way to recognise Elsa's look than with that memorable cape?
8

Sleeping Beauty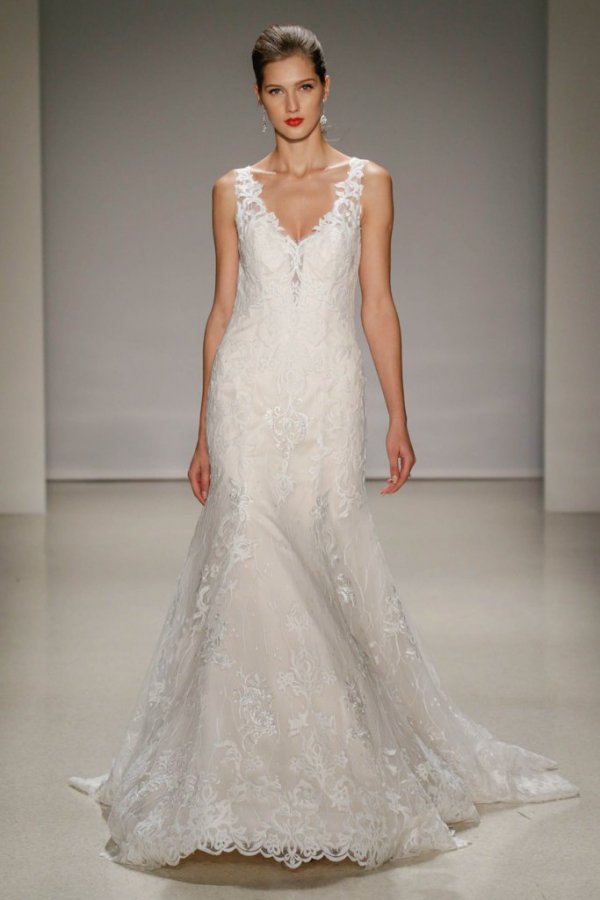 Sleeping Beauty's inspired wedding dress is all about the detail as you can see from all the beautiful intricate embroidery! Lets hope Sleeping Beauty wakes up in time to watch her inspired dress walk the runway!
9

Tiana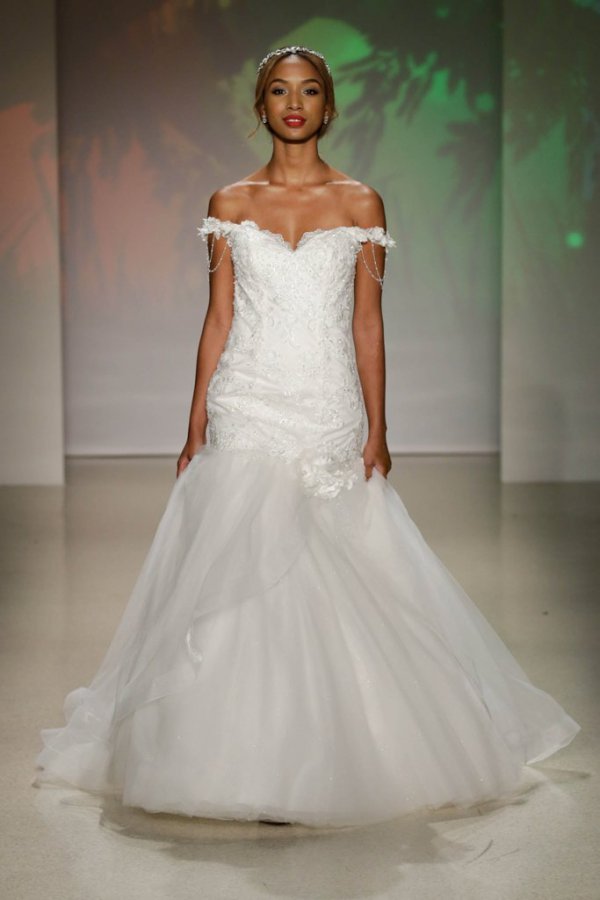 Princess Tiana is known to have worn a ball gown with a layered bottom, which of course features in her inspired wedding dress pictured above! She's also lucky enough to have the sweetheart neckline just like Jasmine's.
10

Mulan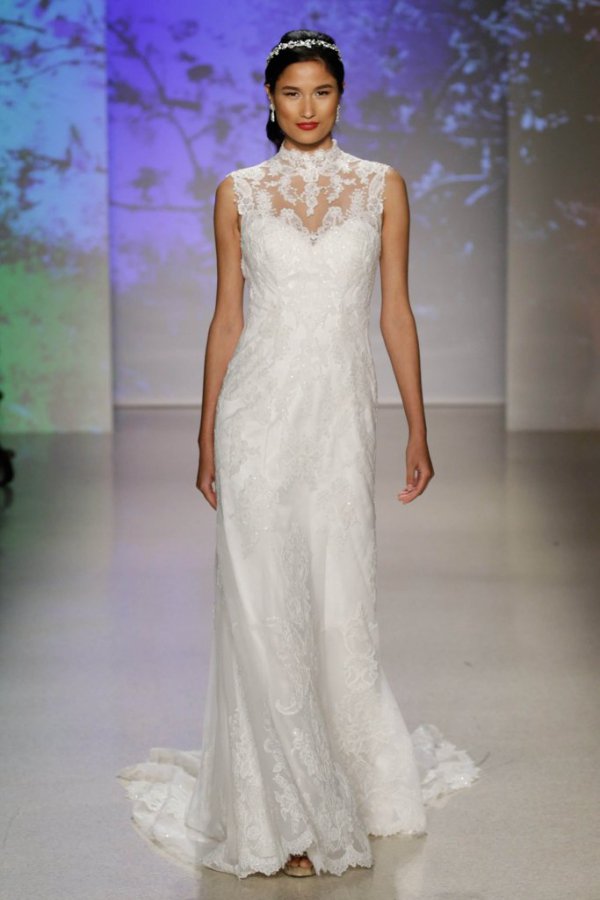 And lastly, Mulan shouldn't be left out of the list just because she didn't an iconic ball gown to reference in her inspired wedding dress. Mulan's inspired look is lavish lace with embellishment that sparkles in the light! Beautiful 😍
Who's your favourite Disney Princess of all time and which of these super gorgeous dresses did you adore? 👸 👑 ❤️