When it comes to Hollywood gossip, I love finding out about recently engaged celebrities. I dream about what the bride will wear, what the decor will look like, and how handsome the groom will look in his tuxedo. If you love celebrity weddings just as much as I do, continue reading for 10 Recently Engaged Celebrities...
---
1

Kelly Clarkson...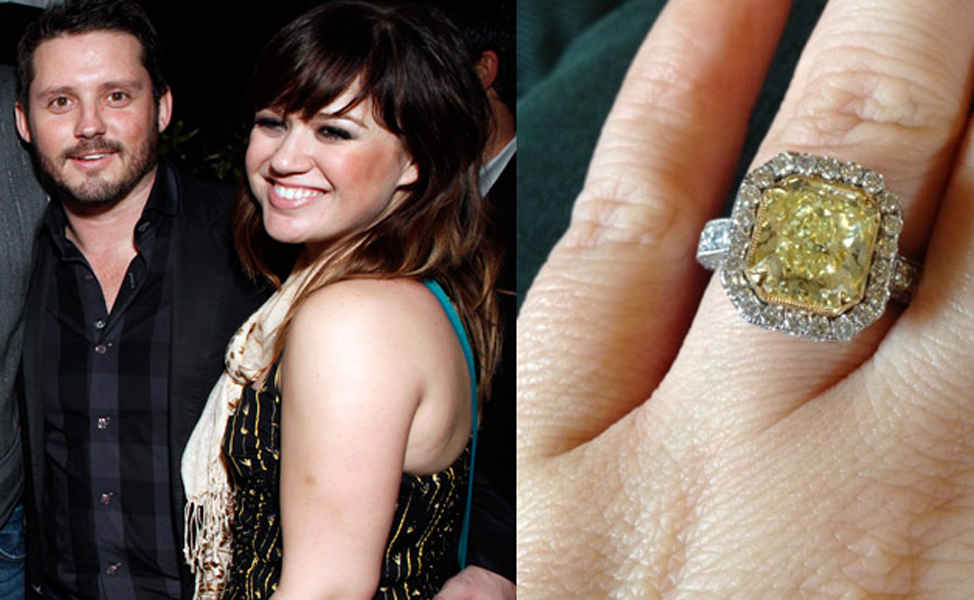 When you're in love you can see in written all over your face, and well, I'm pretty sure Kelly Clarkson is head over heels in love! She's one of the happiest recently engaged celebrities! She became engaged to her boyfriend of a year, Brandon Blackstock, last December just before the holidays. How stunning is her yellow canary diamond engagement ring!
2

Curtis Stone & Lindsay Price...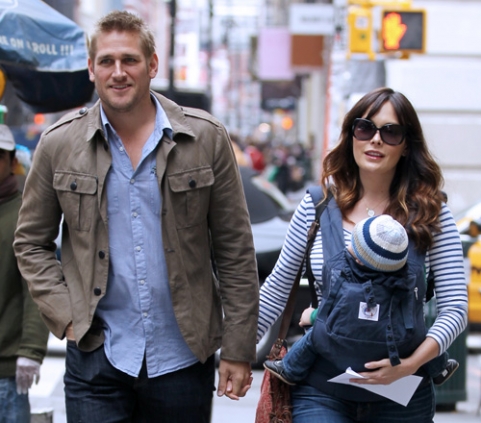 Until I heard about their baby news, only then did I discover that Curtis Stone, TV chef, and Lindsay Price of 90120 and Lipstick Jungle, were together! However, it wasn't until recently that they became engaged, I guess Curtis finally decided three years and a baby boy later were enough for him to pop the question!
---
3

George Lucas...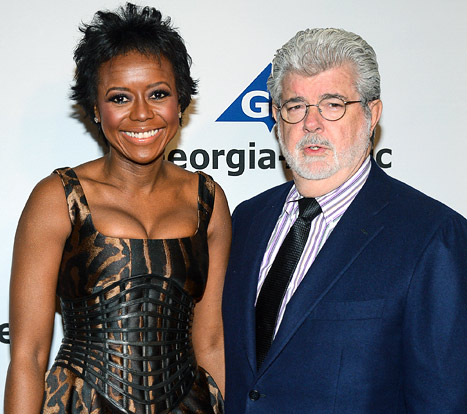 Well would you ever imagine that George "Star Wars" Lucas would be on my list of recently engaged celebrities! Hello, how gorgeous is his fiance, Mellody Hobson, who he met six years ago at a business conference. When you are meant to be, you're meant to be, even at a conference!
---
4

Jesse Tyler Ferguson...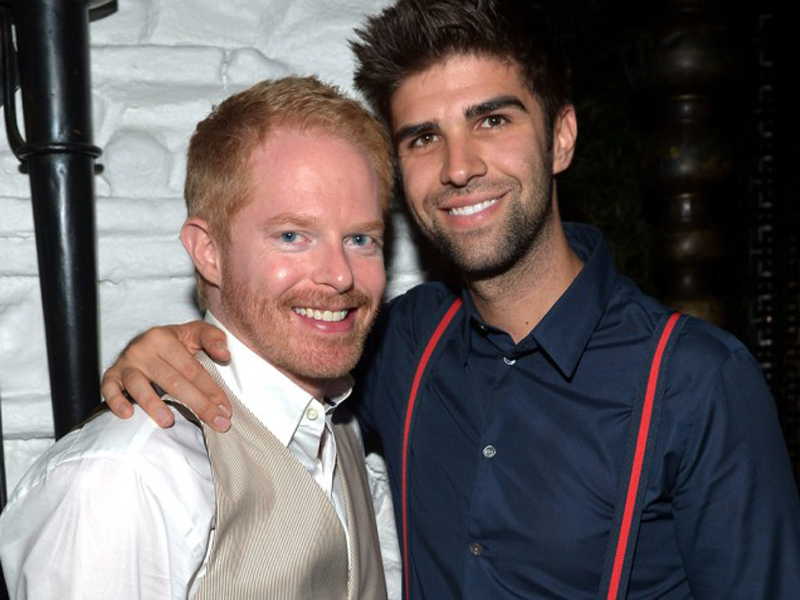 I've only seen Modern Family a few times, but Jesse Tyler Ferguson's character is one I love to watch when I do tune in. Besides starring in an award winning show, Ferguson's name will now be recognized in magazines as a recently engaged celebrity. He is planning to marry boyfriend Justin Mikita sometime this year. I'm surprised his adorable partner isn't on television as well, he's too cute to just be a lawyer, right!
---
5

Sofia Vergara...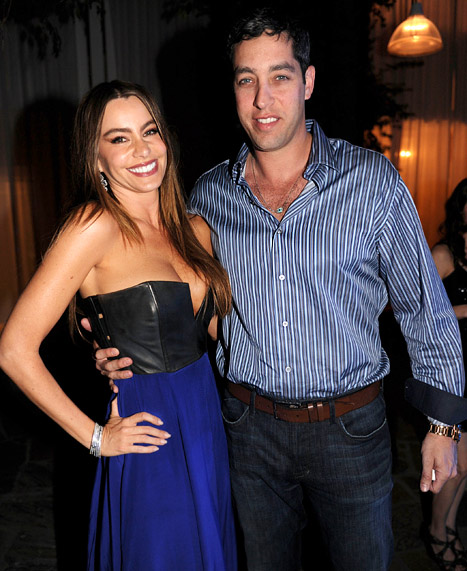 Did you know that Ferguson's Modern Family co-star Sofia Vergara got engaged at the same time he did and at the same event, which just happened to be her 40th birthday celebration! I'm pretty sure Vergara had an amazing birthday when boyfriend Nick Loeb proposed to her. So ladies, is he as hot as she is?!
---
6

Olivia Wilde & Jason Sudeikis...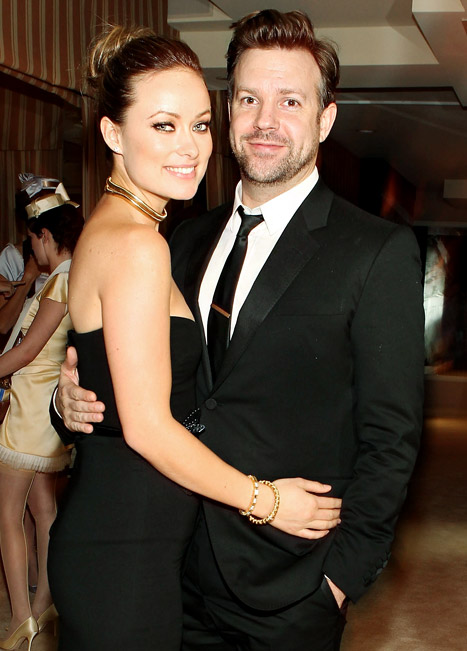 I was a little surprised when I heard that Olivia Wilde was recently engaged to Jason Sudeikis, they just seem like an odd couple to me. I bet many girls would admit that they have a girl crush on Wilde, but as funny as he might be, don't find Sudeikis to be attractive. However, none of that matters if you are in love and make each other happy, I'm sure he does that as well as makes her laugh!
---
7

Jimmy Kimmel...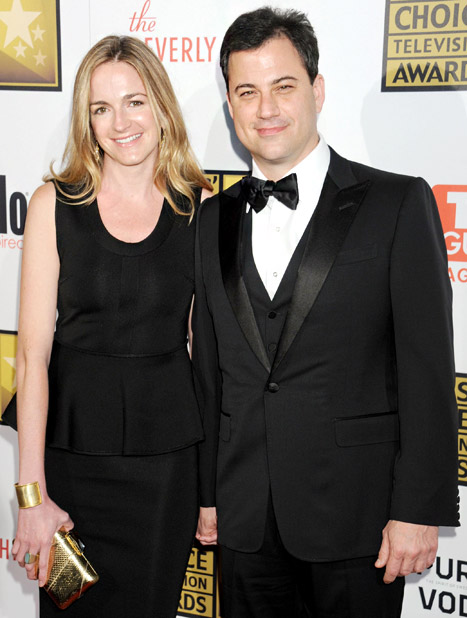 Did you know that Jimmy Kimmel has kids, who are now young adults! He was married for 15 years and has a daughter, Katie, and a son, Kevin. Kimmel is ready to try his hand at love once again and was recently engaged to "Jimmy Kimmel Live" writer Molly McNearney. Looks like he didn't have to go very far to find that love.
---
8

Kelly Osbourne...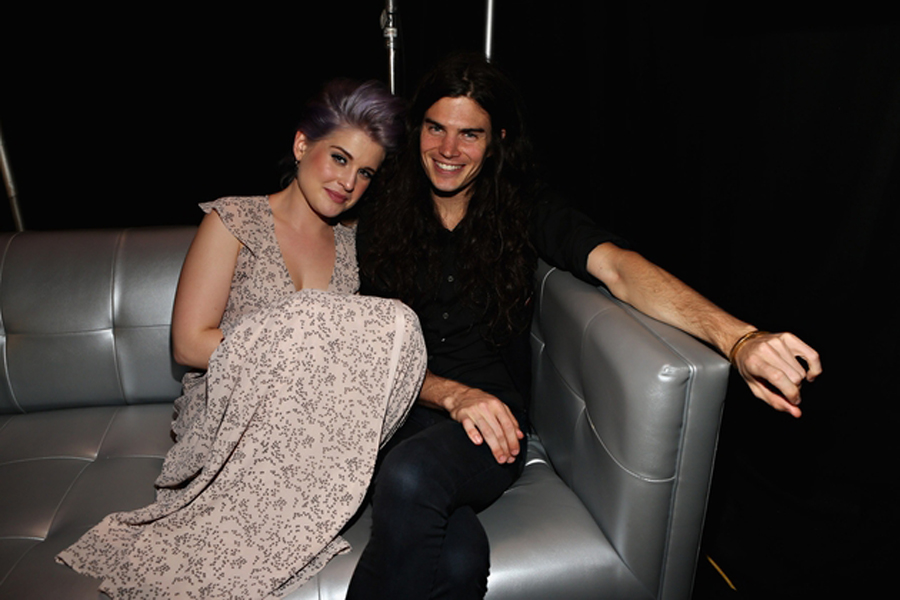 Is she or isn't she a recently engaged celebrity? Kelly Osbourne always knows how to keep the media hounds on their toes. She has really turned her life around since her days of running through Hollywood drunk with Lindsay Lohan. So, whether she's engaged or not to boyfriend Matthew Mosshart, I'm glad to see her happy and healthy.
Did your favorite recently engaged celebrity make my list? I'm really excited to see what Kelly Clarkson's wedding gown will look like, I'm sure it will be fabulous. What recently engaged celebrity wedding are you most looking forward to?
---
Comments
Popular
Related
Recent