An Indian wedding is bright, colorful, loud, wonderful and incomplete without these essential jewelry and accessories as shared by guest contributor Lianne Crosby.
As the wedding season fast approaches, we see a lot of competition between brides and wedding planners to plan and host the most elegant and successful celebration for their wedding day. One way that wedding planners and brides are making their weddings more diverse and beautiful is by using exotic themes for the dress, venue, the jewelry and the accessories. This has led to a new trend of combining western weddings with Indian traditions. This article gives you 7 essential pieces that will successfully turn your big day into a spectacular Indian inspired celebration.
---
1

Kalgi - Turban Pin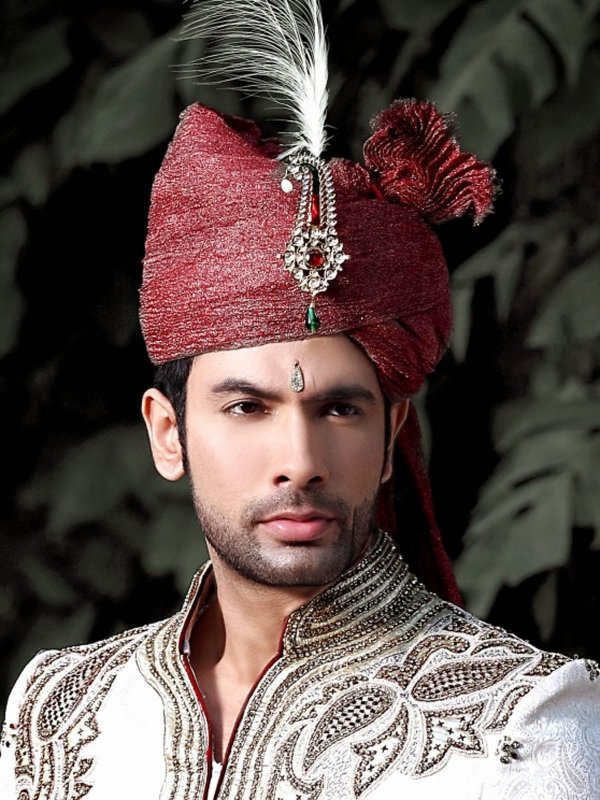 If the groom is going to wear a turban at your Indian inspired wedding then a Kalgi is a must have jewelry accessory for him to wear. Traditionally, a Kalgi was only worn by Sikh grooms and Indian kings, but now it is a fashionable must have accessory for almost all Hindu-Indian grooms.
---
2

Beautiful Indian Wedding Rings for Women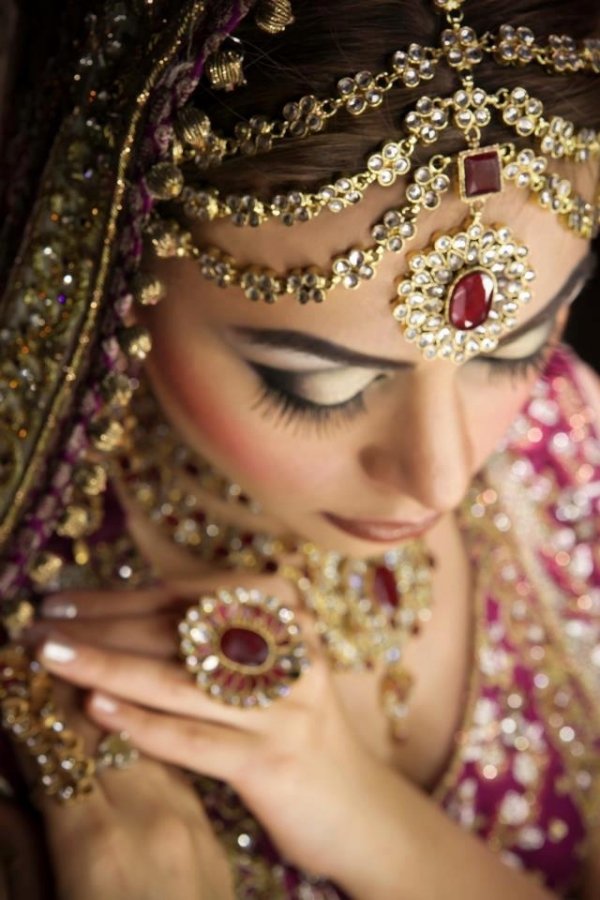 Unlike traditional western wedding rings where the band will feature a single stone mounted upon the ring, typically you will find that Indian wedding rings will feature gems and stones that run around the entire band. Also, instead of diamonds, you will find different gems that make the Indian bridal ring a colourful and exotic choice.
3

Hath Panjas - Traditional Bracelet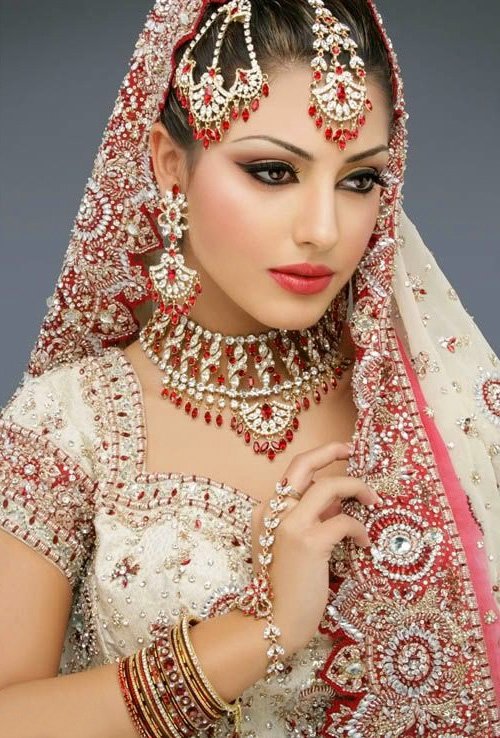 This is a hand piece for both the bride and the female guests to wear to the wedding. Consisting of a bracelet and a ring that is joined by a decorative chain, the bride will wear one on each hand whereas the female guests would traditionally just wear one on their dominant hand. The Panja is usually gold with a coloured gemstone between the bracelet and the ring.
---
4

Matha Patti - Headpiece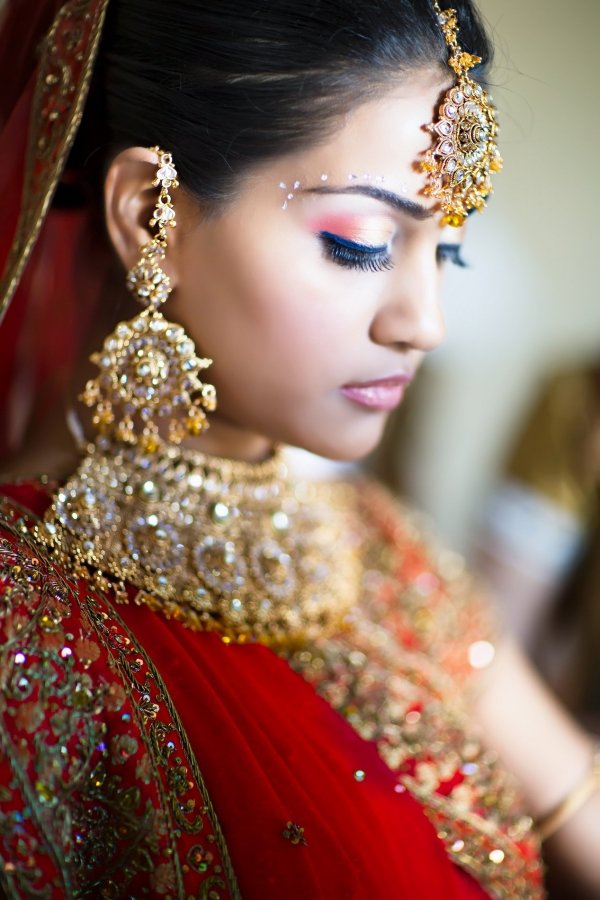 Adorned with gems, diamonds and other precious stones, the matha patti is traditionally a gold or silver headpiece that runs down the middle parting of your hair and follows your hairline, framing your face. You can match the gem colours to that found in your Panja to colour coordinate your look.
---
5

Nath - Nose Ring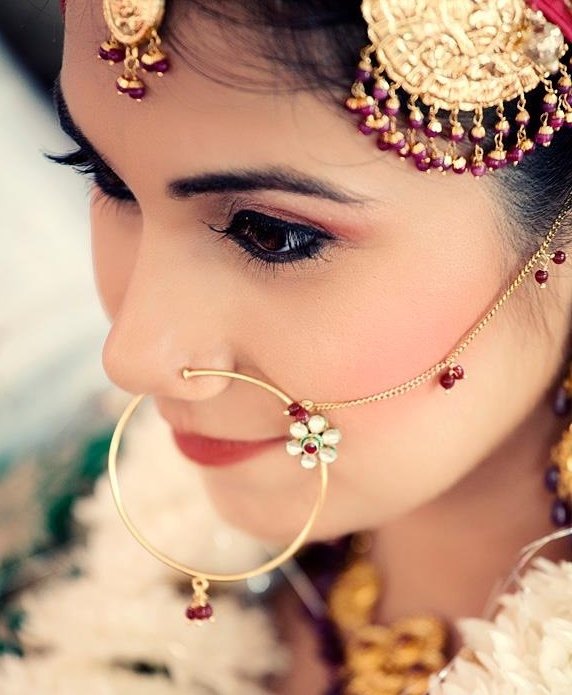 To go hand in hand with your Matha Patti headpiece, you can incorporate a nath to give you the traditional Indian goddess look adopted by royalty.
Obviously, this is more suited to those who have an existing nose piercing, although if you did want to get one for the occasion, the hole does heal. Of course, remember to get it pierced a few weeks in advanced of your wedding day.
---
6

Different Styles of Mehndi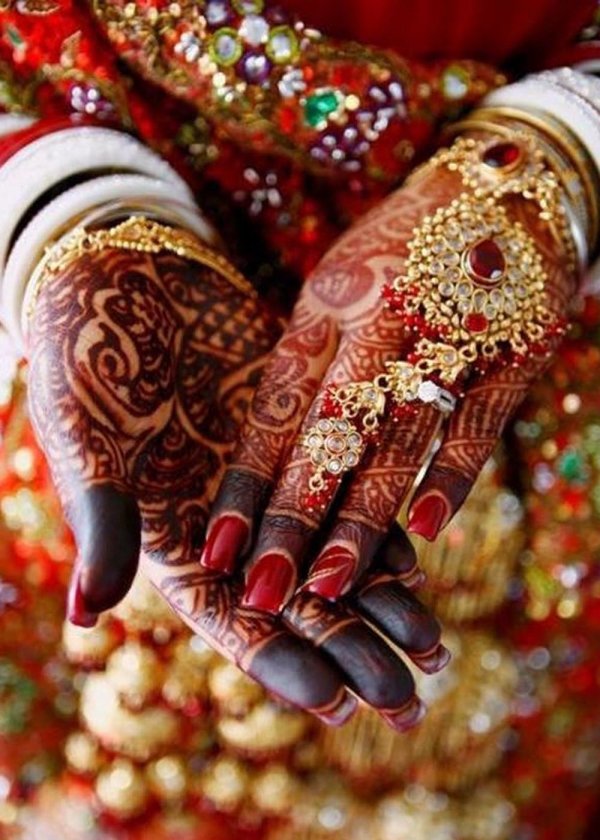 Having mehndi applied is a fun process for both the bride and groom that involves most of the family.
It is said that the darker your mehndi develops and the longer the design lasts on your skin, the greater the bond between the bride and groom. Typically, designs will include crystals, hearts and flowers.
---
7

Churi – Traditional Bangles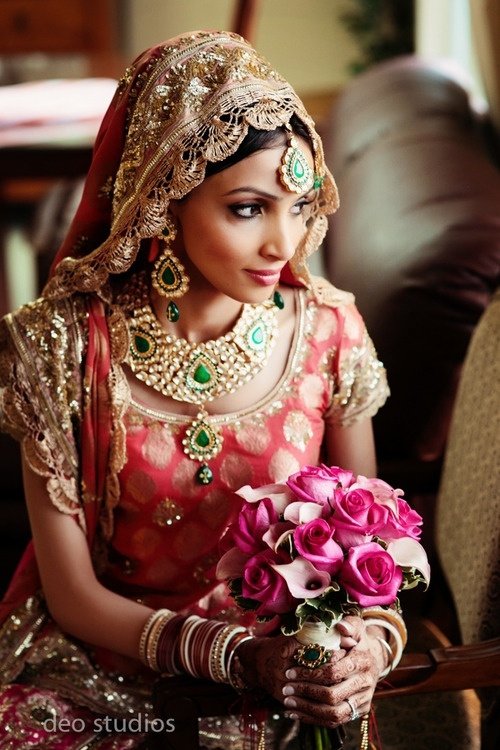 For a real Indian inspired look opt for a set of gorgeous traditional bangles. They are traditionally gold or glass and can be worn in every colour under the sun. They are the perfect way to complete your look.
So there you have it, 7 accessories and jewelry pieces for the perfect Indian themed wedding. Which one was your favorite?
---
Comments
Popular
Related
Recent