It can be difficult to pick out your favorite wedding color schemes. There are so many different choices to pick from, yet it's hard to pick just the right one. Whether you're looking for trendy or classic, chic or crazy, loud or muted, there is something on this list that will lead you to finding the wedding color schemes of your dreams! At the very least, these hot wedding color schemes will lead you in the right direction of finding your favorite combination for your special day.
Table of contents:
1

Mint and Pink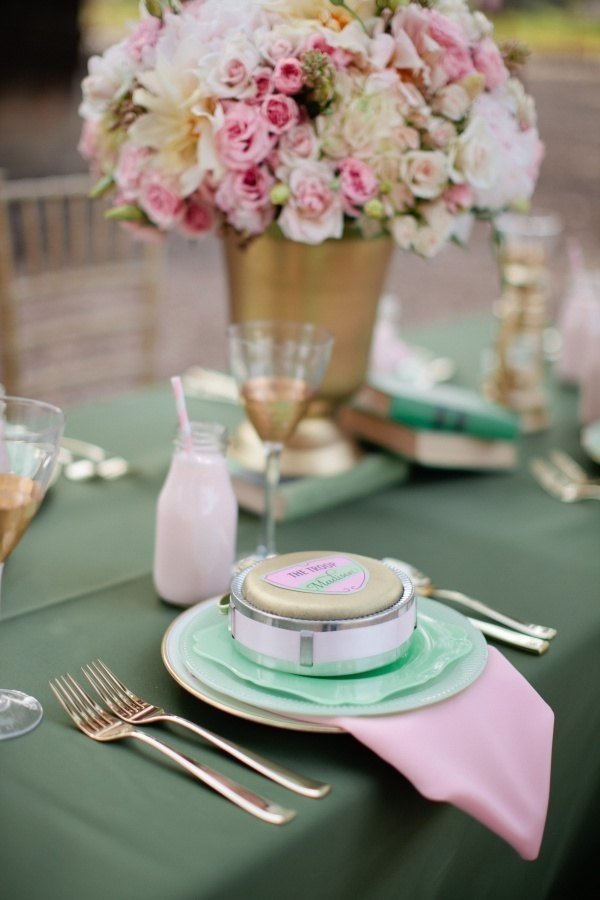 Mint and pink are one of the most perfect wedding color schemes for a late spring or early summer wedding. It's a feminine, yet not overtly girly, combination. I really love this color combination when it's paired with a rustic wedding theme. This combination especially works if mint is the prominent color with pink accents; however, any combination of the two is absolutely gorgeous.
2

Navy Blue and Blush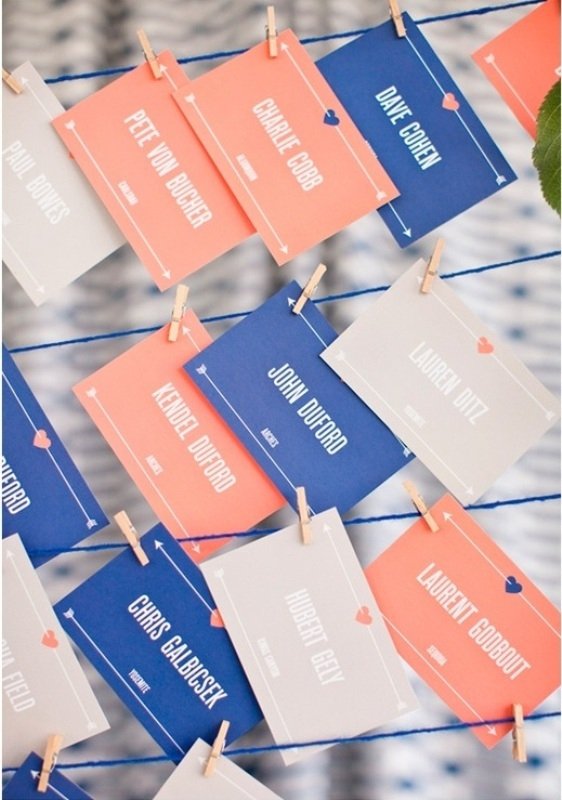 Navy blue has quickly made its way back into the wedding circuit, and with reason. It looks sophisticated and regal for weddings, yet it also works with so many other colors. It's the perfect color for your wedding if you want to go a little crazy with your other colors, since navy blue is an ideal neutralizer.
3

Sage Green and Navy Blue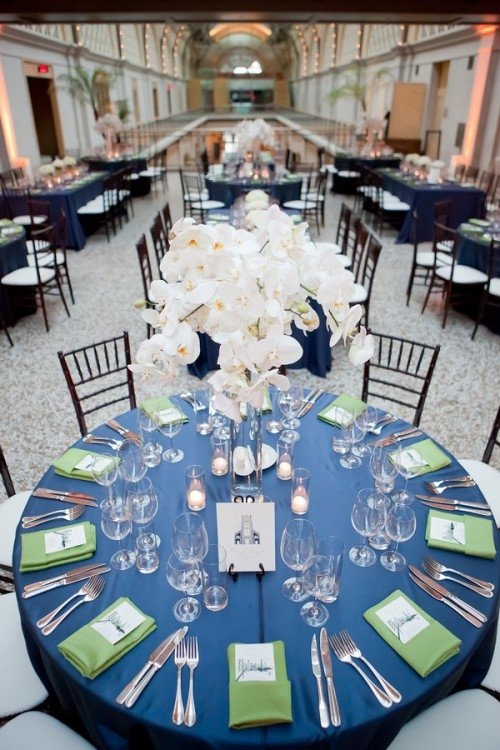 Sage green is the perfect example of a color that goes great with navy blue. It's also perfect for a spring or summer wedding, because the green adds a pop to such a neutral color. It's also a color combination you rarely see at weddings, so it's especially great if you're looking for something unique.
4

Aqua and Magenta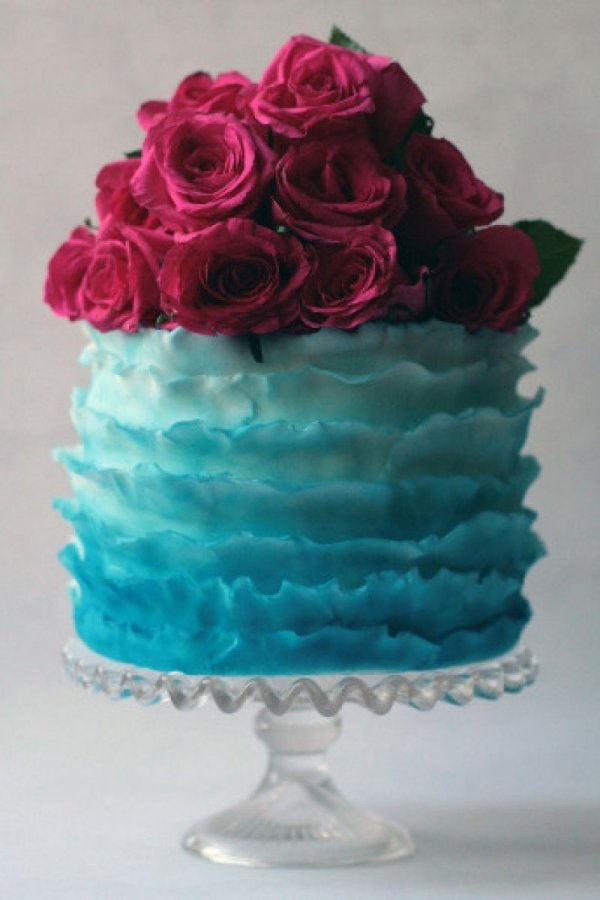 Aqua and magenta make an interesting wedding color combination. You rarely see it in weddings, but done right it can be a classy combination that's perfect for your summer wedding. Plus, there are so many different combinations of aqua and magenta to pick from that the options are seemingly endless.
5

Ice Blue and Coral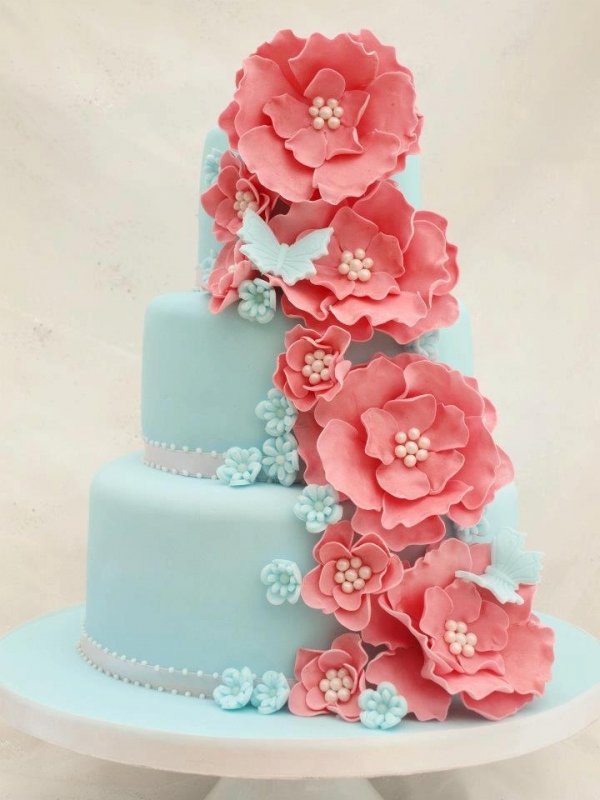 I've been to a few weddings already this wedding season, and almost all of them have featured an ice blue and coral color combination. I was wary at first, but especially as the weather gets warmer, this combination looks absolutely gorgeous. I think this looks great no matter what type of wedding you're having, but something about this color combination screams "beach wedding" to me!
6

Gray and Powder Blue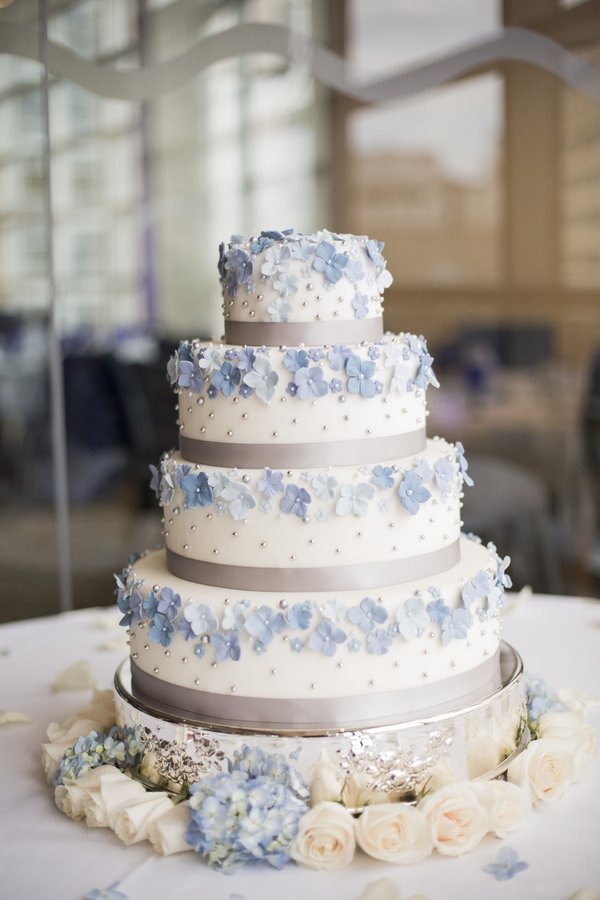 Gray may seem like a strange route to choose for a wedding, especially for a summer wedding. However, if you're going for a more muted theme, gray and powder blue are perfect for your wedding. They add a little bit of color while keeping with the muted theme you're trying to communicate.
7

Lilac and Yellow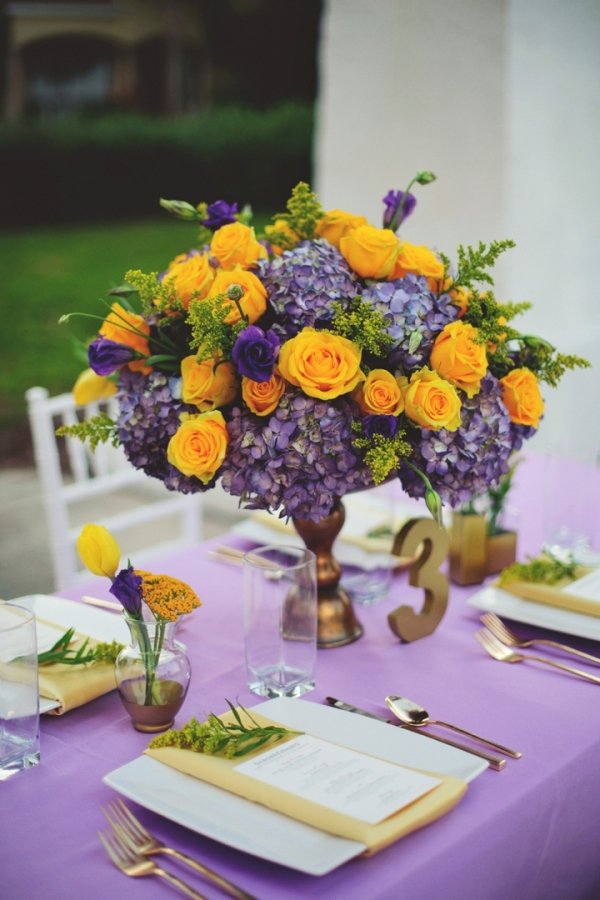 Lilac and purple are common staples in the wedding circuit. However, by adding yellow to the mix, you're refreshing something we've seen a million times and making it your own. It's the perfect twist if you're looking to switch things up but also keep with classic tradition.
Are you currently planning your wedding? Are you having trouble picking out your wedding color scheme? Have you already gotten married? Did you pick any of these as your wedding color scheme, or did you go with something different? Let me know all about your wedding color schemes in the comments, whether they're past, present, or future! I love to read about everyone's gorgeous weddings!
Please rate this article