Engaged with a Cause: above and beyond the Wedding Industry ...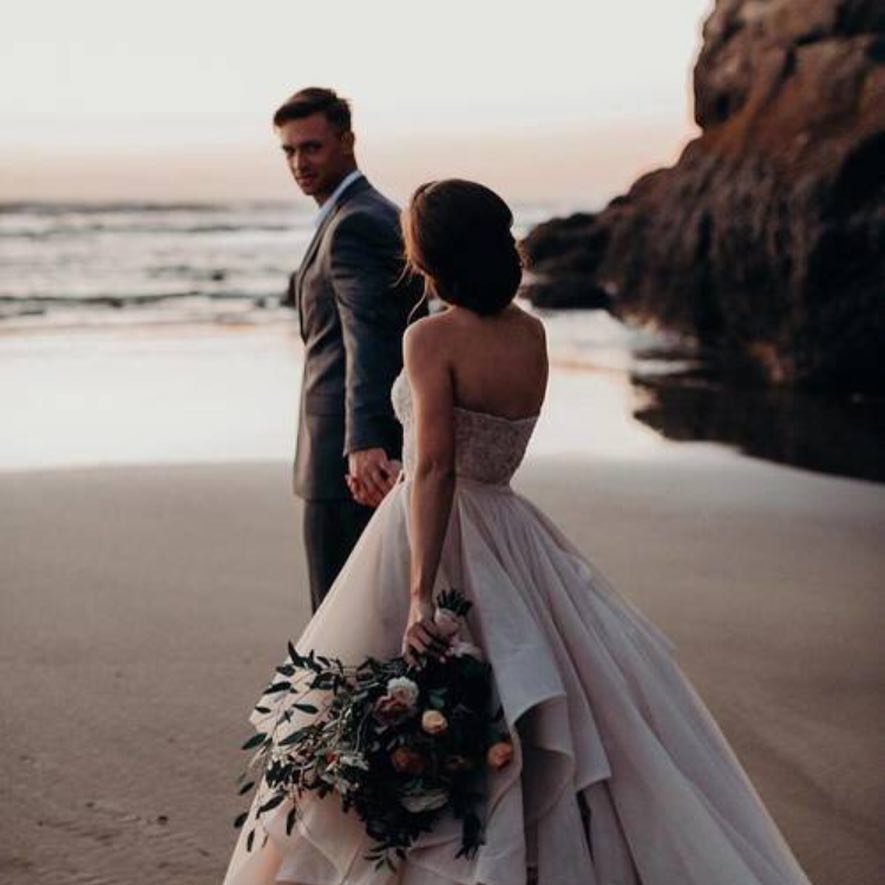 Whether your imprint in this world will be big or small, we can all make a difference. That is the inspiring feeling I get when I talk to these wonderful ladies like Julie from Engaged with a Cause. Yet another amazing blogger/ bride who wants to do more than just get married...
1.

In What Ways Are You Donating or Volunteering?
We are hiring** socially conscious vendors** for our wedding- whether that means that they are charitable, use sustainable practices, or have a record of helping others in some way.
Just a few examples of our "wedding donations"
~Our engagement pictures were done by SFCand 100% of our $500 fee went to helping local public television station WYESin New Orleans.
~10% of the fee fromDear New Orleans, which will shoot our rehearsal dinner, will go to Evacuteer.org.
~25% of the Groom's party's ties (Elizabeth St. John) will go to saving the Red Apes.
~50% of Save-the-Dates by Carissa Nee will go to UNICEFJapan
~We are registered with the I Do Foundation, so 3-5% of every purchase on our registry will benefit Donors Choose, Share Our Strengthand the Global Fund for Women.
~Our photographer, Fine Arts Exposure, for the wedding is donating $500 of her fee for our wedding to Operation Smile.~Baby Eliza Boutiqueis doing my hairpieces and donating a percent to the Cystic Fibrosis Foundation.
In some cases, our fee will not go directly to charity, but the vendor will then in turn be able to help others who cannot afford the service otherwise- like our wedding planner (Get Polished) helps with Wish Upon A Weddingor in kind works like our videographer, Studio Vieux Carre, who will be doing pro-bono psa's for local homeless non-profits with the payment from our wedding.

As far as volunteering goes, we both do volunteer work regularly and we are trying to incorporate volunteer projects into our bachelor and bachelorette parties. Andrew's will be in New Orleans- so there is a lot of need there- habitat for humanity, etc. Mine will be here in DC and I would love to do something involving DC Central Kitchen or another similar program. We are looking into doing a day of voluntourism on our honeymoon (hopefully in Costa Rica).
It has been amazing to learn about all the ways our vendors volunteer their time and services. Our band, led by John Gray, doubles as music educators and do lots of free charitable performances. Horst Pfiefferthe chef for our reception at The Foundry, was honored as aculinary philanthropistfor his service to first responders after Hurricane Katrina.
continue reading about Julie and Andrew...
{{#comments_count}} Show Commnents ({{comments_count}}) {{/comments_count}}