7 Easy Ways to Beat the Post Honeymoon Blues ...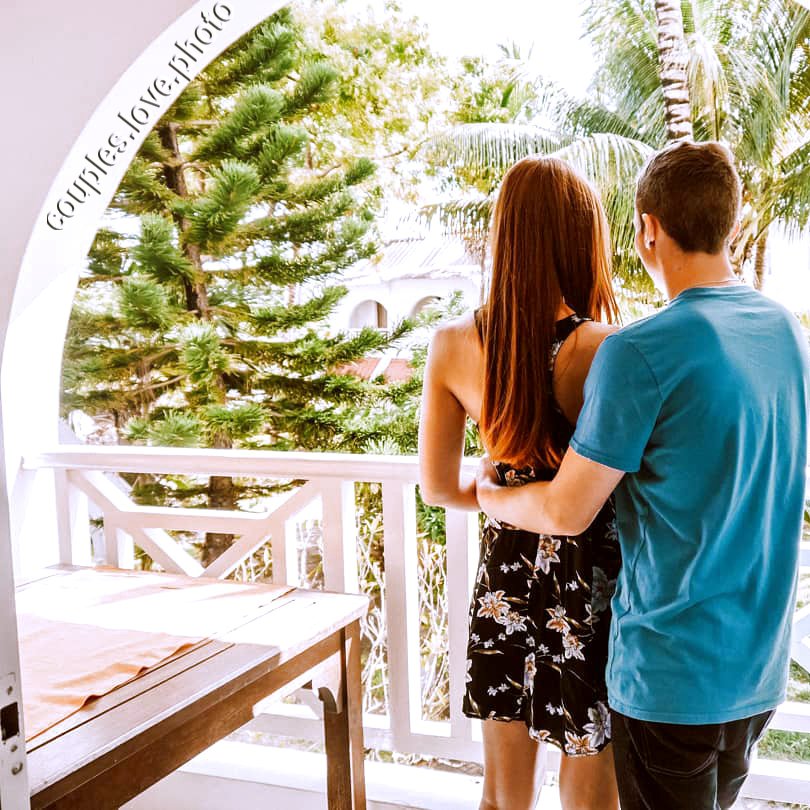 I couldn't believe how quickly the bridal glow fades and like many brides, found myself trying to find ways to beat the post honeymoon blues. Everything was so exhilarating, from planning the wedding to jetting away on our honeymoon, that once I returned to the real world, I actually felt a bit lost and depressed. My honey and I had to take a step back and work together to find ways to beat the post honeymoon blues. You'll be amazed how taking a little time after the honeymoon will ease the transition and help strengthen your relationship.
1.

Share Your Favorite Things
One of the best ways to beat the post honeymoon blues is to share your favorite things with each other. Of course, you already know the basics and probably have several embarrassing stories to laugh about, but what about the small things? Set aside a few minutes each day to share something each of you love. Talk about hobbies, movies, TV shows, foods and anything else that gets you excited. We were thrilled to discover we shared several hobbies we'd never talked about before. You'll find yourself getting lost in conversation and finding new things to share together.
As part of your wedding and honeymoon planning, make some after-honeymoon plans. I wish I had done this so I had some idea where to start once we got home. Make a detailed list of tasks you want to complete along with activities for the two of you to do together. Part of the post honeymoon blues comes from the couple disconnecting as everything else, such as work, starts demanding your attention. Having tasks and plans to look forward to helps ease the transition and makes for not only a more happier you, but a happier couple.
3.

Set Aside Time to Talk
I thought this one was too simple myself, but after thinking about it, I realized that maybe the best way to handle my blues was to talk to the love of my life. It really was amazing therapy! Odds are, you make small talk throughout the day, but have you taken the time to tell your spouse that you're feeling low or out of place? Your spouse is your best friend and who better to talk to than them? Sharing your feelings may sound cliché, but you'll be surprised at how much better you truly feel after talking.
What did you love most about your honeymoon, besides the obvious of course? You were able to focus solely on each other without work, chores, friends, family or anything else getting in the way. It's easy to stop spending quality alone time together after the honeymoon, which only makes the blues worse. As soon as you get home from your honeymoon, schedule a regular date night. Sometimes we stay in and cook dinner together and other times we go out. Spending those quality hours together makes all the difference.
Sometimes you get so immersed in being a couple that you forget about yourself. After the honeymoon, you will be spending far more time apart than you're used to. I had a difficult time adjusting at first. A friend suggested I join her crafting class since I seemed to just be drifting and I absolutely loved it. Take the time to join a class, watch online videos or buy a book to learn a new hobby. It takes your mind off the blahs and gets you back to yourself.
6.

Settle into Your New Home
While we had moved most things in to our new home already, we hadn't really settled in. Spending the first few weeks or even months making your home yours is the perfect way to give yourself a sense of purpose again. Actually, planning where to put knick-knacks and unwrapping wedding gifts is reminiscent of planning your wedding. It requires organization, careful planning and your own personal style. Get your spouse in on the action and it's something you can both enjoy.
You're not the only one that deals with post honeymoon blues. The problem is so common that there are groups dedicated to it. Meeting with others dealing with the same issue is a great way to meet new people, discuss your feelings and find unique ways to get out of your doldrums. You can also join a newlywed group if you're both finding it hard to adjust after your honeymoon. If you can't find a local group, consider joining an online group.
When your honeymoon ends, the fun is just beginning. Don't let it get you down. Think of it as the start of an exciting new journey and not the end of something. How did you handle the adjustment from happy honeymoon to the daily grind?
{{#comments_count}} Show Commnents ({{comments_count}}) {{/comments_count}}